Fine Arts Return to Magnolia Building at 6th Annual Art Show
by James Coulter
No two of John Kellum's pottery are exactly alike. Even if Kellum were to mold an art sculpture the same way as another, the iridescent glaze created through the raku firing process will always be different.
Originating in Japan in the 16th century, raku pottery involves removing ceramic pottery from the kiln red hot and rapidly cooling them. An American potter, Paul Soldner, experimented with different temperatures and chemicals, which created a unique rainbow-colored glaze.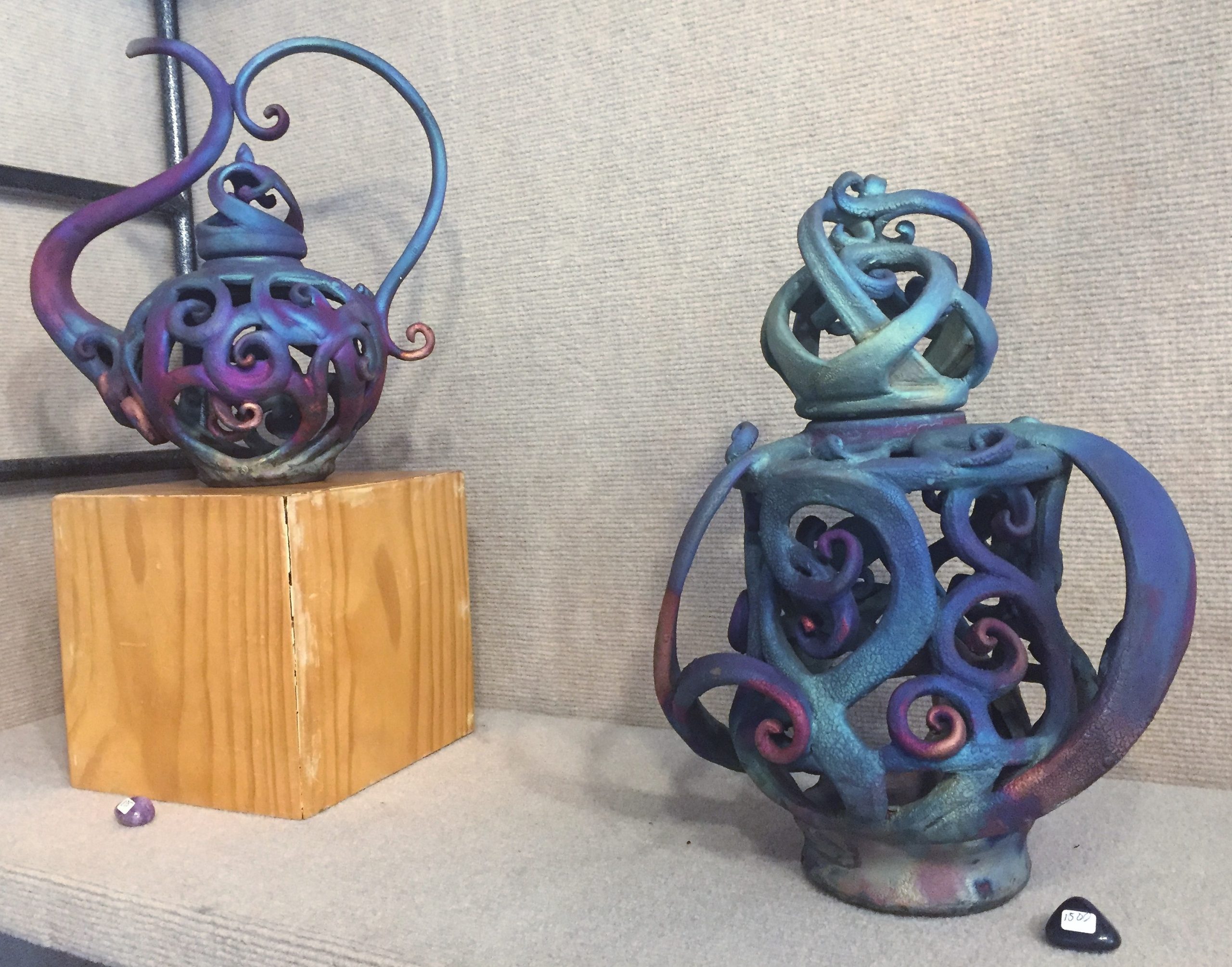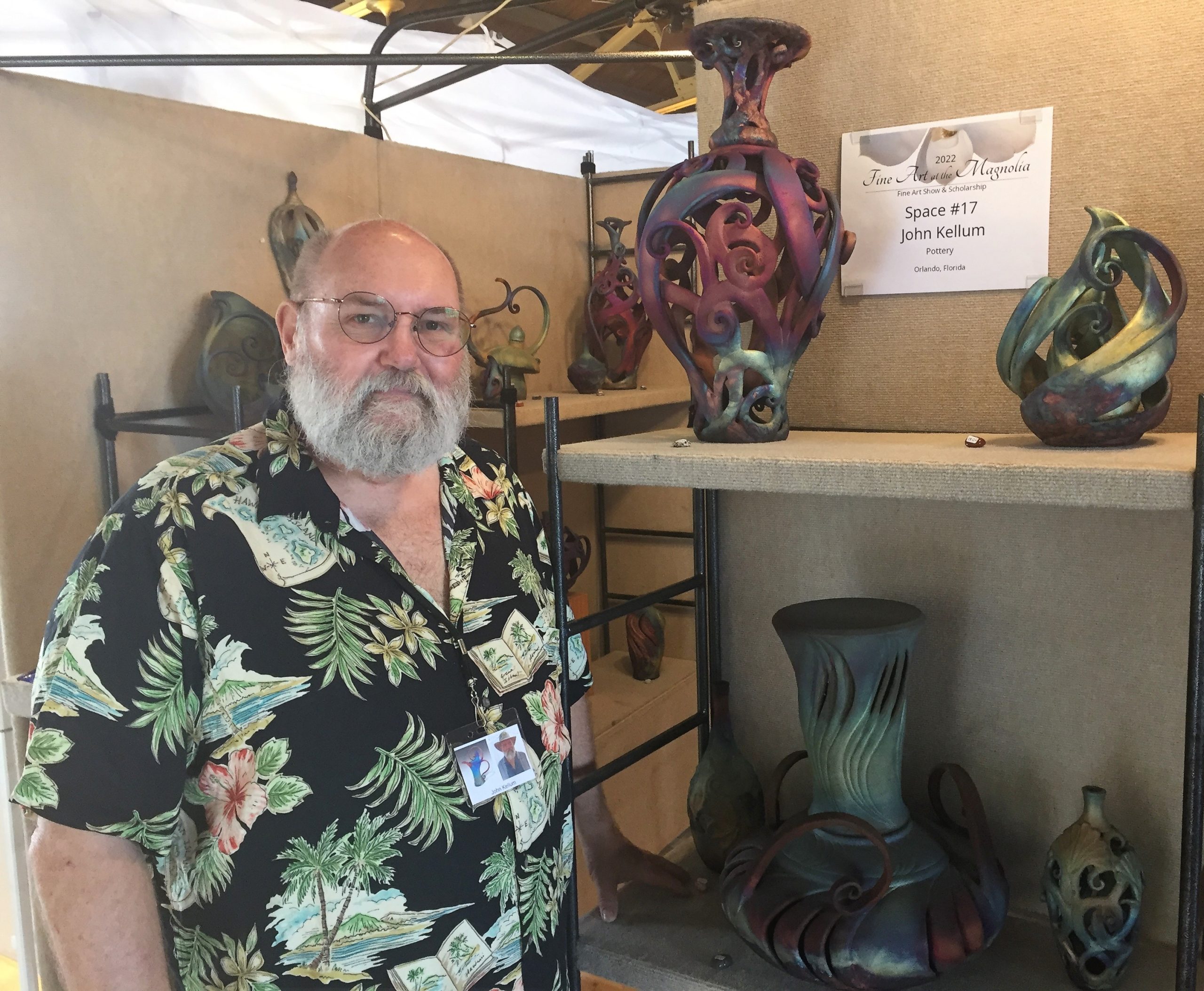 Kellum started crafting raku pottery 35 to 40 years ago. As a graphic designer, he has always been a natural artist; however, he wanted to get involved with art specifically for himself and not merely for his clients.
"It is my form of meditation," he said. "[It was] a way for me to create without having someone else ask me what they want. This is just for me. When I first set up, I did not want to sell, but I tried to live on doing what I want to do."
Kellum has been showcasing and selling his artwork at Fine Art at the Magnolia in Lakeland ever since it started six years ago. Unlike larger events like Mayfaire-by-the-Lake, this annual event offers a smaller, more intimate venue where patrons and artists can interact more casually, he said.
Kellum especially loves the camaraderie among his fellow artists. It is an annual tradition for them to meet on the Saturday of the festival weekend, eat at a local eatery together, and then take a casual stroll downtown. He appreciates that, as well as interacting with the attendees.
"Here, they [attendees] take their time, they ask questions, they are just into the art, they like it, I have met a lot of great people," he said. "It is fun. It makes it more of our art community."
Fine Arts at the Magnolia celebrated its sixth annual art show this weekend. Hosted at the Magnolia Building in Lakeland, nearly 20 artists from within the Central Florida area attended to showcase their art, from wood and clay sculptures to oil and acrylic paintings.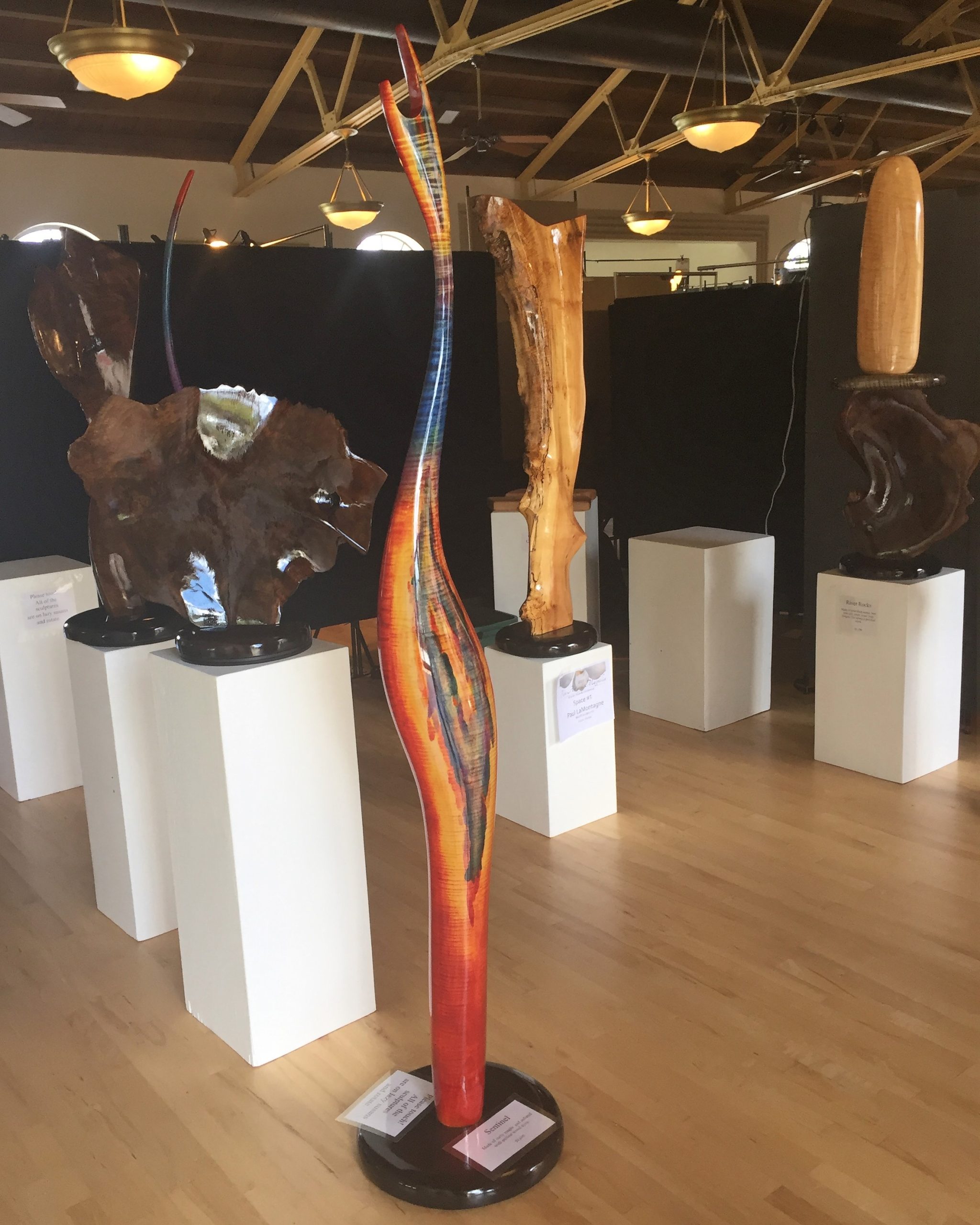 Paul LaMontagne attended for the first time this year with his unique wooden sculptures crafted from curly maple and maple burlwood and painted with a special wood dye. LaMontagne has been creating them since 1975.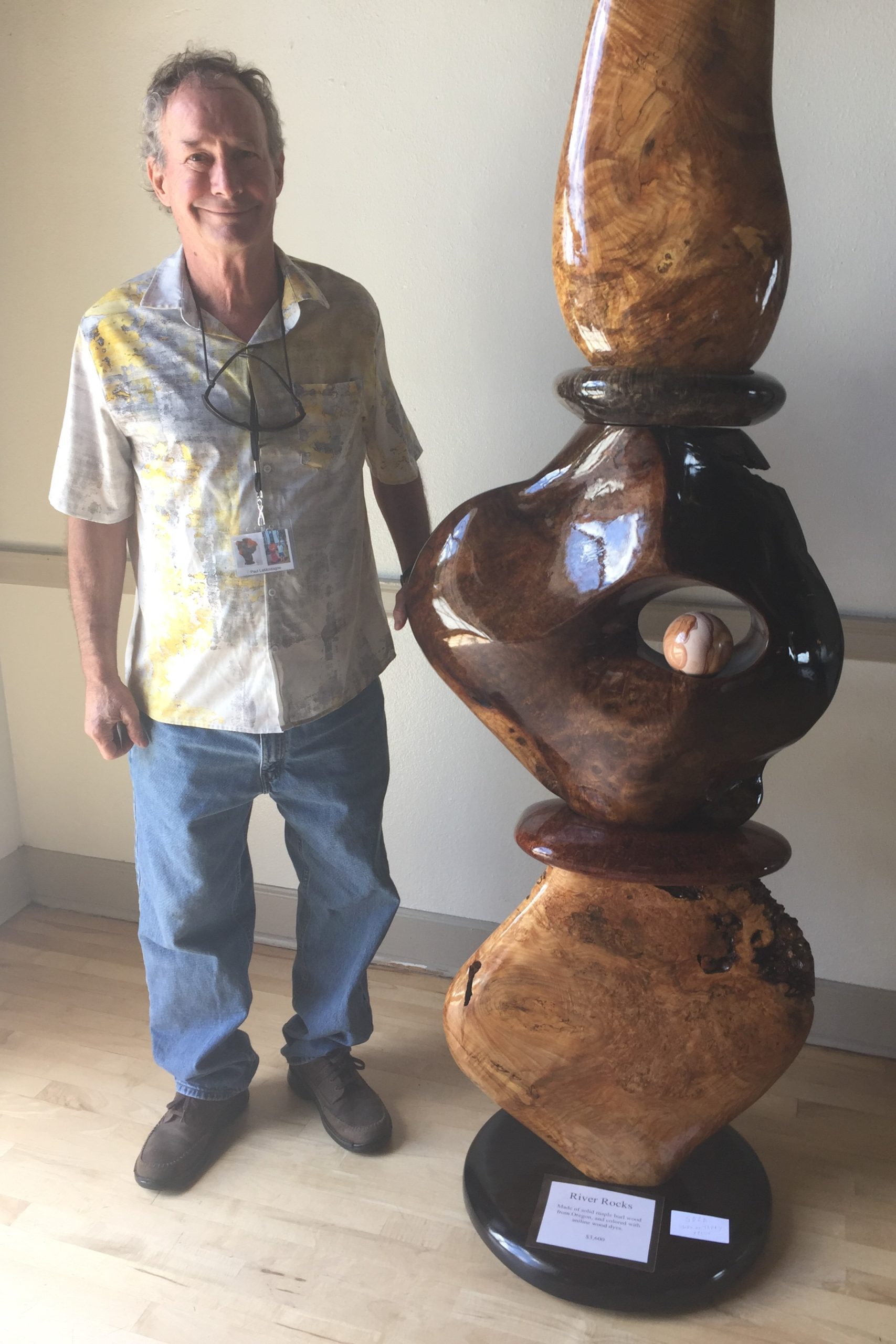 He was invited by the show's director to attend Fine Art at the Magnolia for the first time this year. Overall, he was impressed by the turnout and the courtesy of the attendees there.
"It has been a really good show," LaMontagne said. "I was sold on it. I love the wood and shade and drawings. It is good."
Betsy Bohrer, the show director and founder, started Fine Arts at the Magnolia as her venue for her and her artist friends. Previously, she had attended 12 to 20 art shows per year across the state. However, by 2016, her parents' needs required her to re-prioritize her life and career. As such, she started her art show.
As for her artwork, she showcases many paintings based on the entries in her journals. Her experiences inspired her to translate them to the canvas, often with abstract imagery representing her thoughts and feelings. Common motifs in her work include nests, which represent motherhood, and angels, which represent passed loved ones.
Since starting Fine Arts at the Magnolia six years ago, her art show has grown far beyond her expectations. She expects to continue it for many more years to come, she said.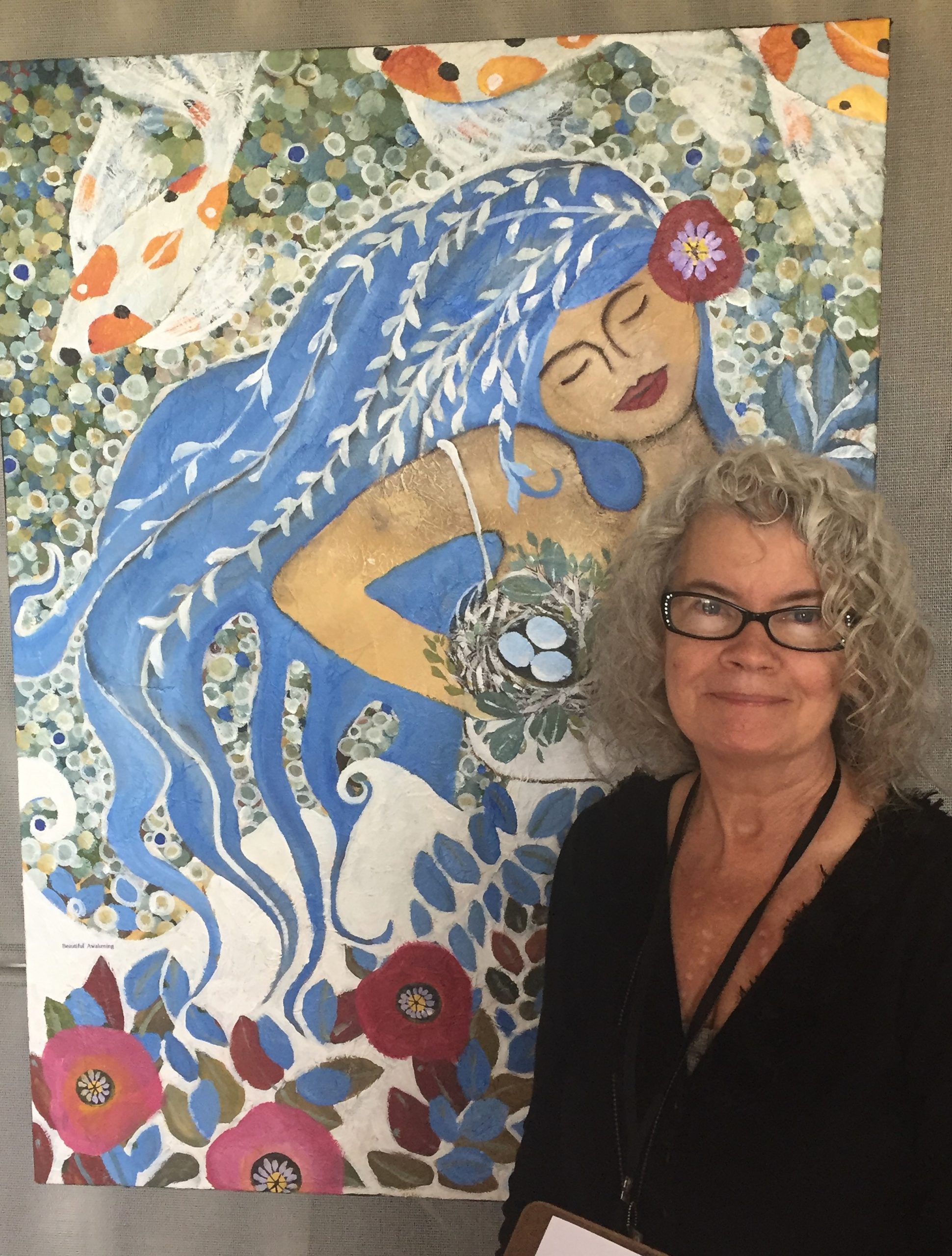 "I have been really overjoyed with how Fine Arts has grown from 2017 to this year," she said. "It continues to grow, there is so much love surrounding this show. We have excellent patrons and artists. We have a community that is supportive. And the city is great. I am loved by what is on this show."