Frostproof Celebrates Island Christmas With Caribbean Parade
by James Coulter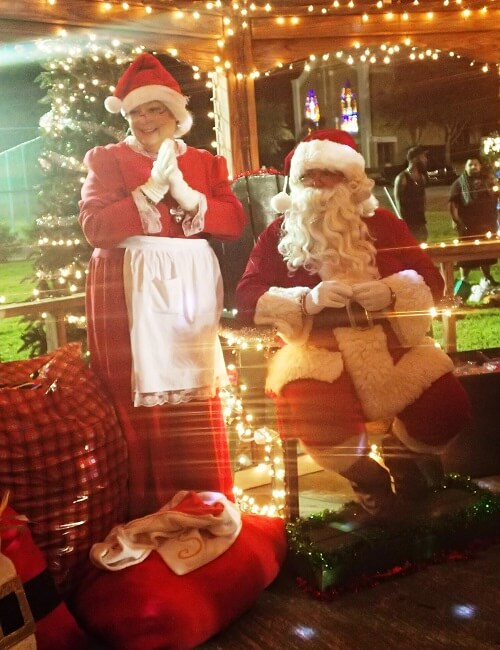 They may have gone missing during a three-hour tour nearly 50 years ago, but the castaways from "Gilligan's Island" not only appeared at the annual Frostproof Christmas Parade on Saturday, but won overall best float.
Specifically, Cooking Manufacturing Group won the award for overall best float for their "Gilligan's Island"-themed float at the annual Frostproof Christmas Parade.
Their float featured employees dressed up as the island castaways as they stood alongside replicas of the island cabana and the S.S. Minnow from the popular television show, "Gilligan's Island".
The boat itself, which served as the S.S. Minnow, was the prized possession of the business owner, who decided to feature the boat in the parade as a way to retire the old vessel.
"He had the boat for a long time…he had to retire it, and this was its last hurrah," said Joseph Hale, Senior Engineer at the Cooking Manufacturing Group.
As the float had to be assembled within one day, putting it all together and setting it up upon the trailer proved to be the biggest obstacle.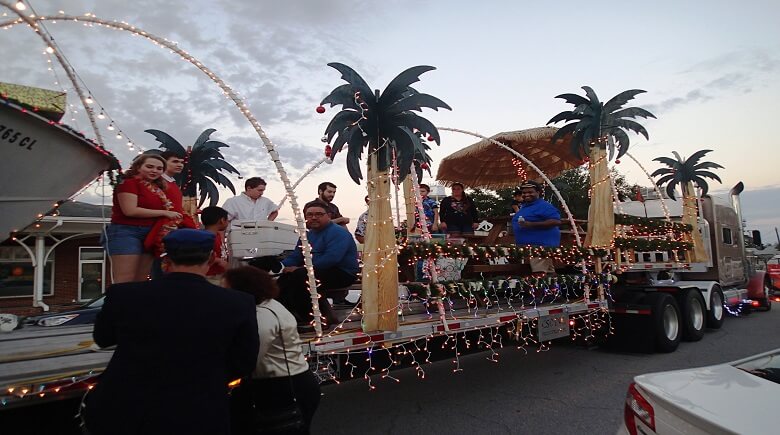 However, such a challenge proved to be quite rewarding, as the team's efforts managed to win them all the award of best overall float that evening, especially since it was their third year entering.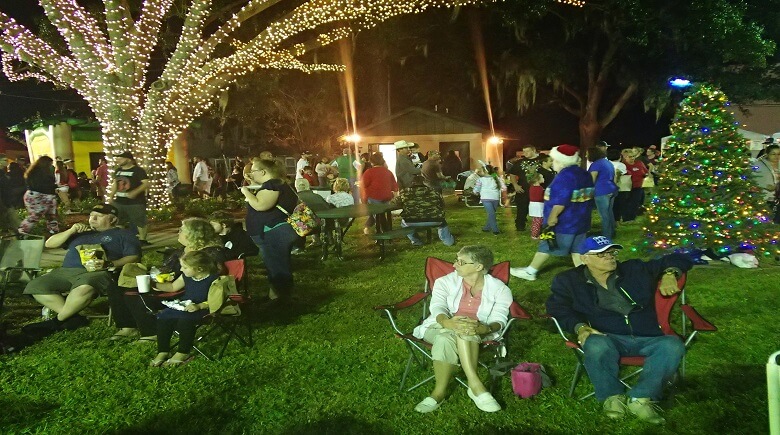 "We feel fantastic," Hale said. "It was a perfect reward for all the effort that went into it…I don't know what we will do next year, but we hope to improve next year."
At least 45 entries were entered into this year's parade, the most floats that the parade has received within recent years, explained Frostproof Mayor Martin Sullivan.
Each of the floats made their way along Scenic Highway through Downtown Frostproof, each decorated to this year's theme of a Caribbean Christmas.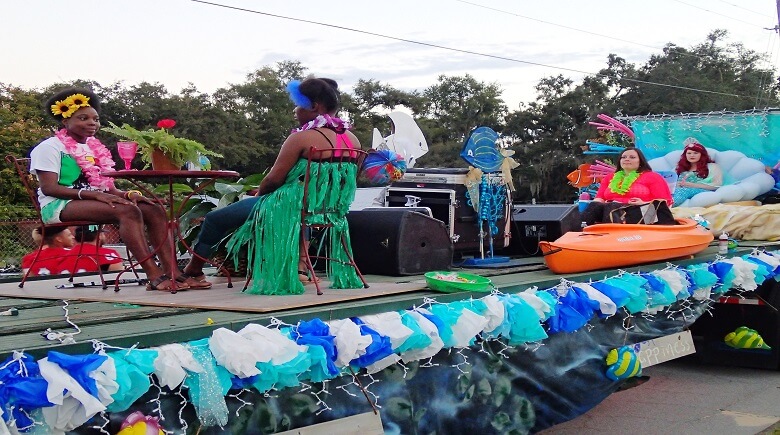 The parade was followed by an after-party at Wall Street, which featured food vendors, bounce houses, free hot chocolate, and even real snow for children to play in.
Of course, no Christmas celebration would be complete without an apperance from Old Saint Nick himself. He and his wife both appeared that evening, riding not on a bright red sleigh, but rather in a bright red fire engine, with a bag a toys for the girls and boys.
Mr. and Mrs. Claus appeared at the park gazebo, where children and their parents had the chance to meet and greet with photo opportunities as well.
Each year's parade and after event has a different theme. This year's theme, fittingly enough, was Caribbean Christmas In The Park.
"I thought the event was fantastic," Sullivan said. "Every year, the staff is tasked with coming up with a theme and the Christmas party, and they knocked it out of the park this year."
Each of the floats that appeared within the parade were judged and later awarded in three categories: best overall, mayor's choice, and best theme.
This year, Cooking Manufacturing won Best Overall, while the Frostproof Care Center won best theme, and Life Church won Mayor's Choice.
Donna Respress, a member of Life Church, appeared on the float, as well as helped assemble it before the parade. The float proved to be a real hodge podge with mermaids, kayaks, steel drums, and even a manager scene.
"They went through great lengths that was not only themed Caribbean, but had a lot of work and energy put into it, and that was obvious, and the members on the float were very enthusiastic," Mayor Sullivan said.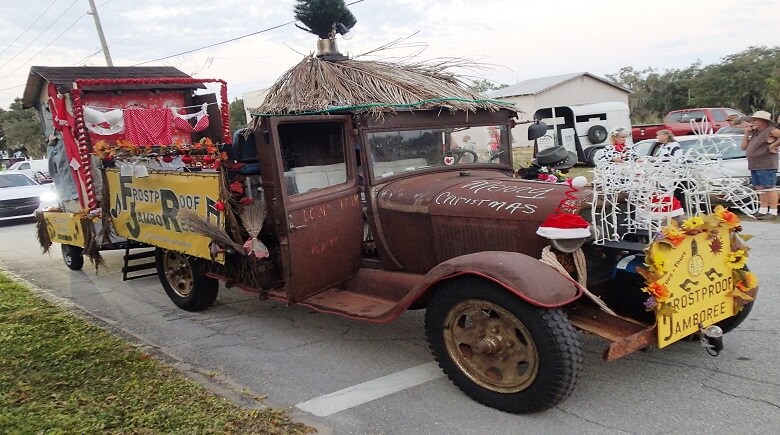 The church has been attending the parade for years, and this year saw an especially large turnout both with floats and overall attendance, Repress commented.
"We are very excited," she said. "We worked together, and it was really good. Everyone came in and did a good job."
Overall, both the parade and the after party not only proved to be quite festive, especially with its Caribbean theme, but drew in quite a large crowd that went over expectations, which have evidently been set higher for next year.
"They exceeded our expectations," Mayor Sullivan said. "We had nearly double what we thought we would have compared to last year, participants in the parade, and next year we will have more."