Miss Florida 2018 Crowned At RP Funding Center in Lakeland
by James Coulter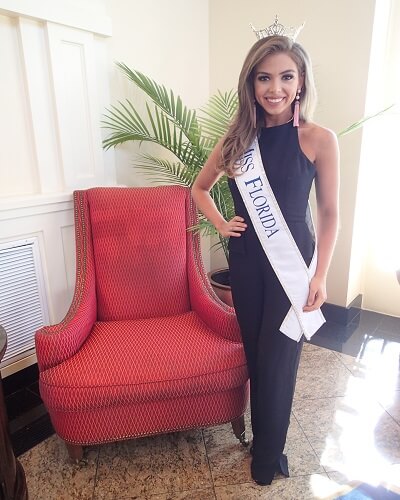 Ever since she was a little girl, Taylor Tyson, 23, from Jupiter, FL always dreamed of being crowned Miss Florida.
She often attended beauty pageants when she was young, and just as she considered many former Miss Florida and Miss America winners as role models, so too did she aspire to be a similar role model for young girls.
Her dream finally became a reality on Saturday evening when she was crowned at the 2018 Miss Florida Competition at the RP Funding Center in Lakeland.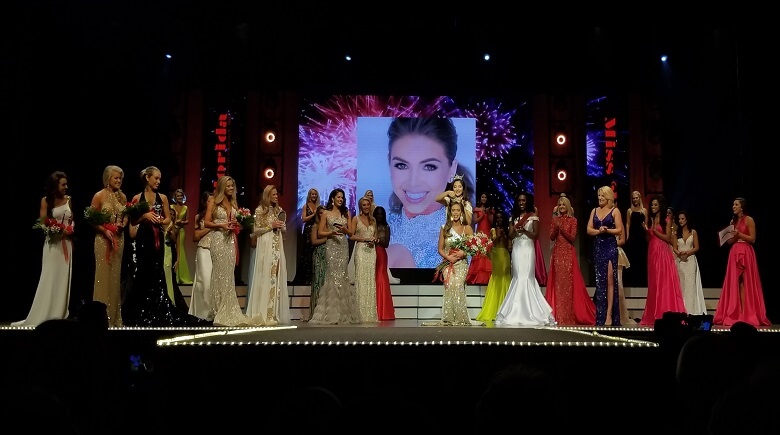 "I still can't believe it," she said. "When my name was called on stage, it felt straight out of a dream, but it was everything that I imagined and more."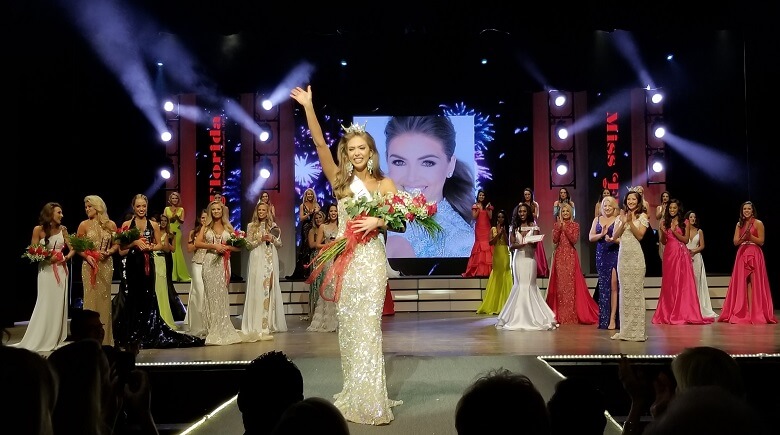 Taylor shone bright as the Florida sun during the competition and its three categories.
For the talent portion, she exhibited her talent as a classically-trained pianist with more than 20 years of experience by performing the Mephisto Waltz by Franz Liszt.
In the lifestyle and fitness portion, she was able to showcase the best physical shape of her life upon competing a year ago.
And within the interview portion, she expressed her interests as a political science major by discussing funding for the disabled, specifically how the non-profit organization, For The Kids, helped her local community over the past 12 years.
Ever since she was a young girl, she had been engaged within talent competitions for scholarship programs, and she had since been competing within the Miss Florida program for the past three years.
Being able to win this year's competition allowed her to achieve a lifelong dream of becoming an inspiration for young girls that she always aspired to be when she was growing up herself.
"[This allowed me] to be somebody who is filling the role that I as a younger girl looked up to, somebody who is involved in the community with academic goals who seeks to be a light to others, and that is something I am proud of," she said.
Up until this point, she has had as many failures as she had successes, but she never allowed her failure to let her down, but rather motivate her to continue moving forward.
"It doesn't matter what goes wrong in your life, what matters is what you make of it," she said.
Helping her through this dream every step of the way has been her parents, without whose sacrifice she would not have been able to make it as far as she has.
"My parents have sacrificed so much to allow me the upbringing that I have, to inspire the goals that I have in my life," she said.
Now that she has been crowned Miss Florida, she is anticipating serving the role she has been provided faithfully in an effort to make her home state a much better place.
The scholarship she has received through this program since starting three years ago has allowed her to graduate from college debt-free.
Upon finishing her current role, she aspires to one day fulfill a promising career as an attorney and legal analyst.
Until then, she will be assuming her role as Miss Florida by participating within several events across the state, and later competing within the upcoming Miss America competition this September.
"It is the greatest honor for me as a woman to receive this," she said. "This competition encourages you to be the very best version of yourself, and it encourages you to be a very well-rounded person, so it's not about looks or talents, it is who you are holistically."