Cardboard Boats Set Sail At 2nd Annual Cardboard Boat Challenge
by James Coulter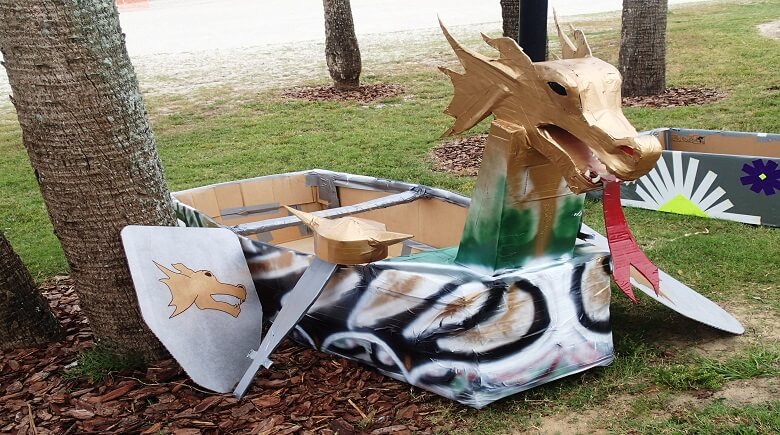 A Viking ship with a fearsome dragon figurehead and carrying both a knight and a Viking landed on the shores of Lake Eva in Haines City on Saturday morning.
Fortunately, the invading vessel's passengers posed no real threat for two reasons: first, their weapons were all made out of cardboard; and second, the boat was racing within the annual Cardboard Boat Challenge in Haines City.
One of 16 other cardboard boats that day, this Viking-style vessel was created by Joe Aguilar and his co-pilot, Will Harbor, to reflect both of their familial heritages, both English and Danish respectively.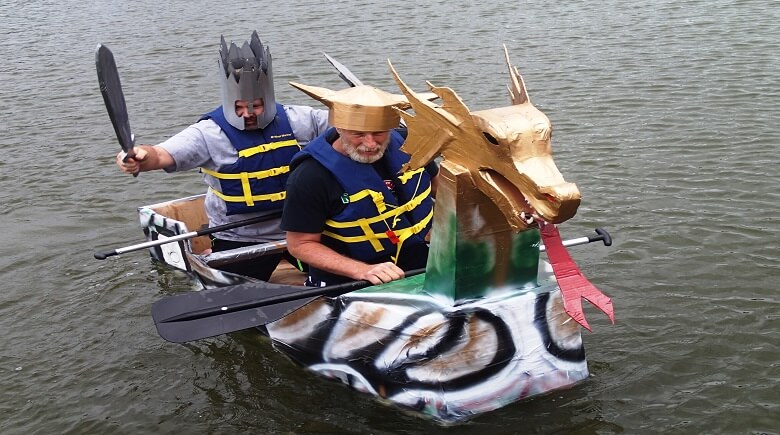 Their team, PicUpus, had participated last year during the inaugural race, but had lost miserably, as their boat failed to stay above the water, Aguilar said.
Fortunately, their boat this year managed to win the pre-built boat race, though it had become less durable come the survivor's race, forcing it to be controlled by two volunteers, before eventually sinking halfway through.
Aside from being able to compete once again within the race, Aguilar loved the fact that the event helps to promote conservation amongst the various lakes within the city and county.
"We had a good time," he said.
Their te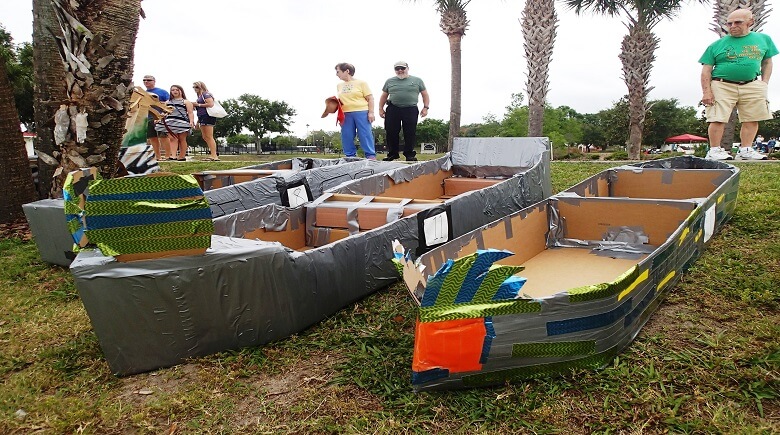 am were more than 16 from local organizations and schools that built boats from cardboard for the second annual Cardboard Boat Challenge in Haines City.
Each team constructs a makeshift boat out of cardboard and duct tape and then casts it off into the waters of Lake Eva in a race to see who can make it back to shore.
The races were held in various divisions, ranging from pre-built to on-site constructed boats, and of varying ages and organizations, with the winners of each category competing in a final survivor's race.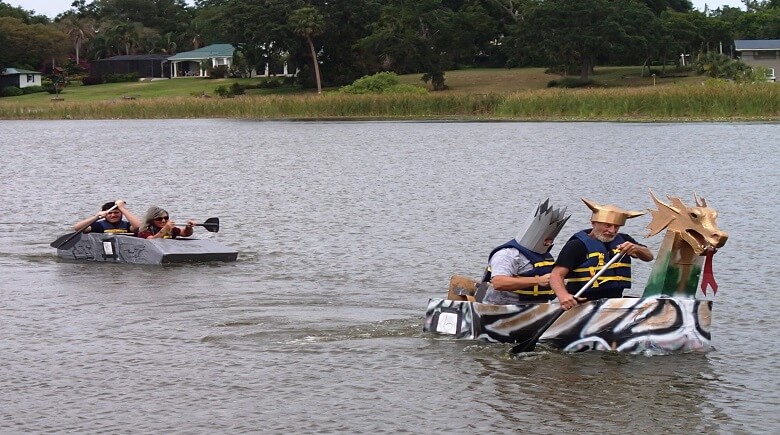 This year's winner of the survivor's race and on-site construction divisions were Wood, Environmental, and Infrastructure Solutions, which included team member David Gomez.
This was the first time that Gomez had competed himself, though his organization had competed in last year's event, and had been competing in the Lakeland Cardboard Boat Challenge for several years.
"I wanted to represent the company and bring it home for us," he said. "I like seeing the community and corporate involvement."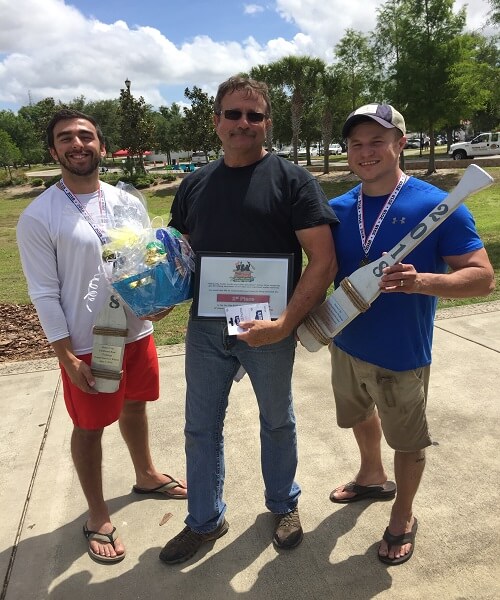 The annual race was created last year as an initiative by Lakes Management, in cooperation with Lakes Action Drive, to help promote conservation of local lakes.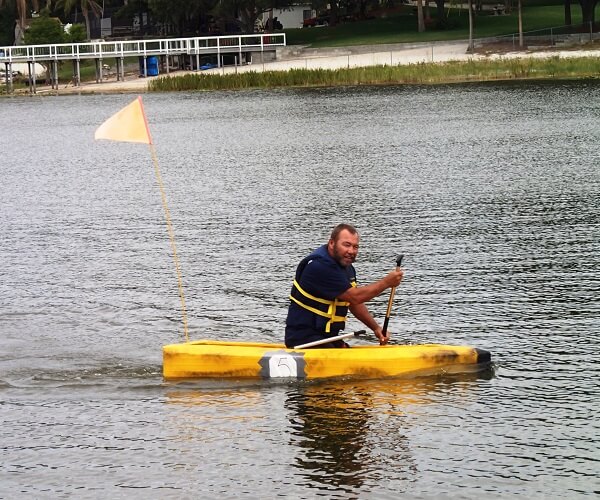 The inspiration came from a similar cardboard boat challenge in Lakeland that has been hosted for the past 12 years.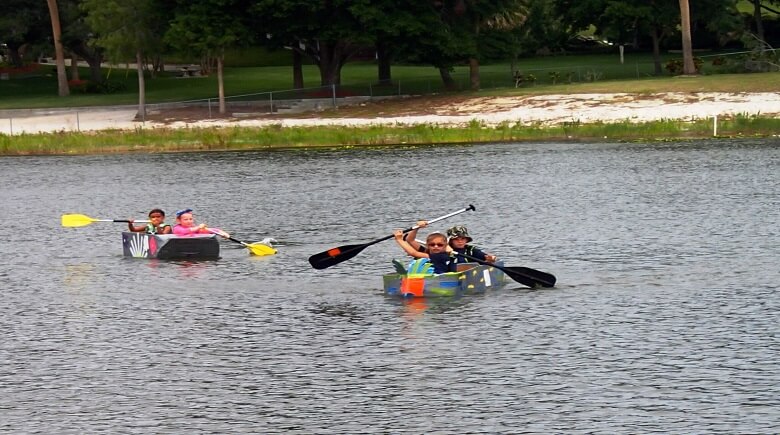 The challenge has since grown from its initial event last year, and is expected to draw in more crowds and participation in the upcoming years, explained Addie Javed, Haines City Public Works Director.
Javed loves being able to see the many boats constructed and placed on the water, with the sheer excitement of watching to see which ones remain afloat and which ones sink.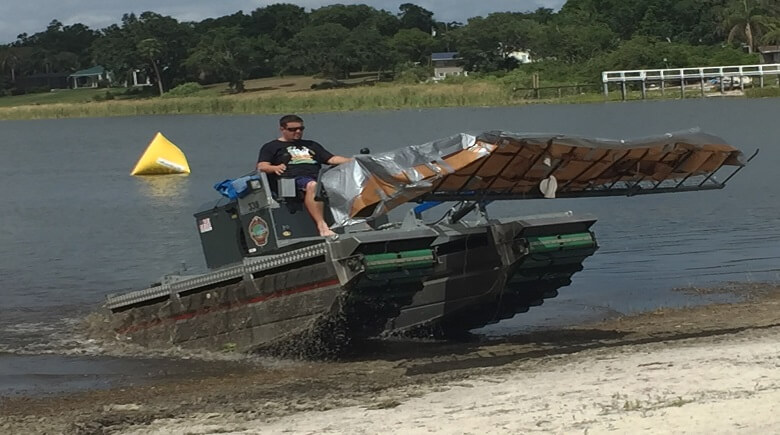 But most importantly, he appreciates how the event increases awareness for local water conservation, allowing people to have a good time while raising awareness for a good cause.
"We are using this as a way to create awareness of ownership from the residents that they need to play a key part in protecting our natural resources," he said.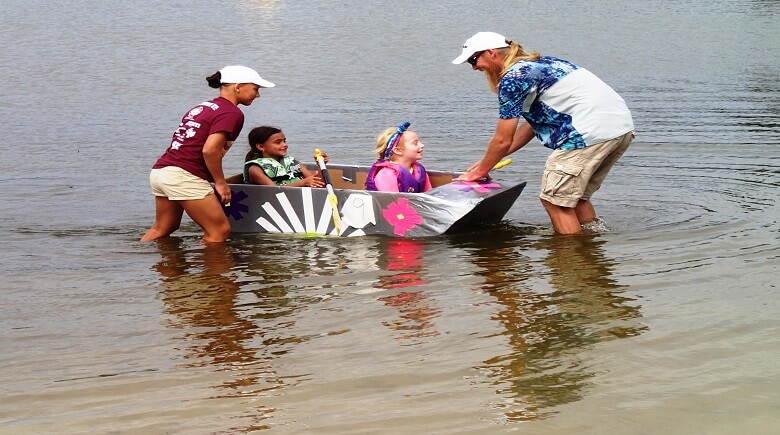 Tabitha Biehl, Executive Director of Lakes Action Drive, also loves the event for this reason, and also wants it to grow and expand in the near future.
"I think anytime you can bring people together at the lake shores and have them appreciate the lakes and also provide education…it is a great way for people to know that they can play a role in keeping our lakes clean," she said.