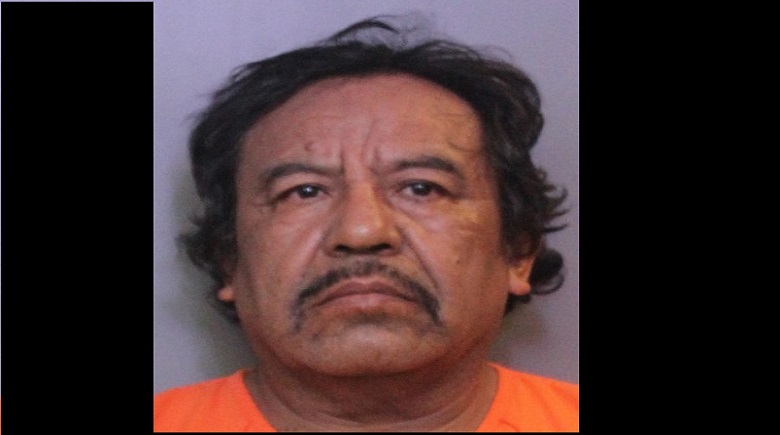 On Monday, November 6, 2017, Polk County Sheriff's Special Victims Unit detectives arrested 59-year old Carlos Carrizales of Frostproof and charged him with sexual battery on a helpless person (F-1) and impregnating a minor (F-3) after a DNA test proved that he is the father of a baby borne to a 14-year-old girl he had access to.
According to the affidavit, the victim's mother took her to the doctor for unexplained weight gain – the victim is significantly disabled and is non-verbal. During the exam the mother was informed that the victim was pregnant. PCSO detectives began an investigation, and interviewed and took DNA samples from all males who had access to the victim.
Per Florida Statute 119, any information that would lead to the identity of the victim is confidential and exempt.
Once the baby was born, detectives obtained DNA samples from the baby, and a positive match (99.99%) was made with the suspect, Carlos Carrizales. When detectives confronted Carrizales, he did not cooperate and refused to speak with them. He was booked into the Polk County Jail on the aforementioned charges.
"This monster committed one of the most egregious crimes fathomable. There is nothing we can say about this except we hope he is sentenced to prison for the rest of his life." – Grady Judd, Sheriff