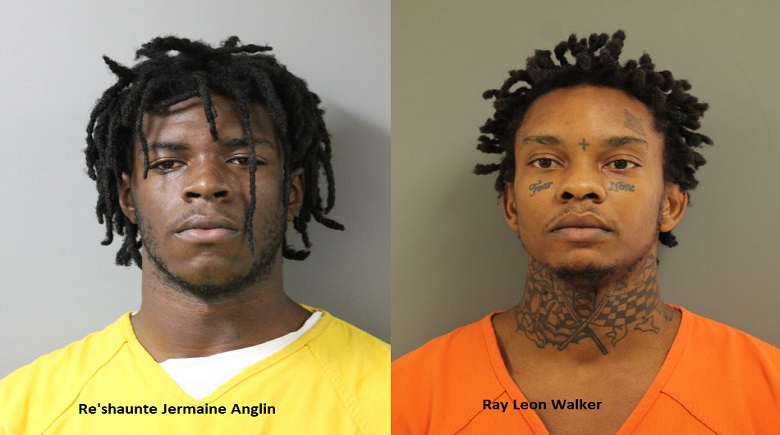 Haines City Police Department Release
The Haines City Police Department, in conjunction with The Office of the State Attorney for the 10th Judicial Circuit Brian Haas, has obtained a grand jury indictment charging 18-year-old Re'shaunte Jermaine Anglin (DOB 3/30/99) with First Degree Murder, Armed Robbery, and Tampering with Evidence, in the death of 32-year-old Shavon Shawn. This homicide investigation has been ongoing since May 2016.
Anglin was already serving a sentence in the Polk County Jail for Battery on a Detention Officer, Attempted Robbery, and Escape, after he attacked a Juvenile Assessment Center employee, then escaped. He was booked in on those charges on January 12, 2017, and has been in jail on no bond since that time.
Anglin's accomplice in Shavon's murder, 22-year-old Ray Leon Walker (DOB 6/27/95) was also indicted by the grand jury, and charged with Accessory After the Fact (Capital Felony) and Tampering with Physical Evidence. Walker is also currently serving a sentence in the Polk County Jail on charges of Possession of a Firearm by a Convicted Felon, and Violation of Probation. Those charges originated from a search warrant conducted at his residence during the early stages of the homicide investigation.
Shavon's body was discovered on May 15, 2016, at approximately 7:00 p.m. in the rear parking lot of a shopping plaza located at 35884 Highway 27 in Haines City. Shavon was fatally shot, and his pockets were flipped inside out, leading detectives to believe he was robbed. His vehicle was later found abandoned in Lake Alfred, with the key fob nearby. The key fob proved to be an essential piece of evidence in this homicide investigation. Cellular phone records for both suspects were also crucial, however, at the time there was not enough probable cause to charge either one with murder. Cell phone records also revealed text message conversation between the victim and Re'shaunte Anglin, discussing a prescription drug transaction, as well as the intimate and sexual relationship between the two of them.
Anglin and Walker were charged with other offenses related to the murder while PCSO Crime Scene Investigators continued to process the evidence. The forensic evidence processed by PCSO along with phone records processed by the FBI linked both suspects to the murder.
"This has been a grueling, intricate, and complex homicide investigation. Our detectives are pleased to bring closure and justice to the victim's family and friends. We appreciate the ongoing support from our community and our valuable partnerships with our State Attorney's Office and the Polk County Sheriff's Office." – Interim Chief James Elensky, Haines City Police Department