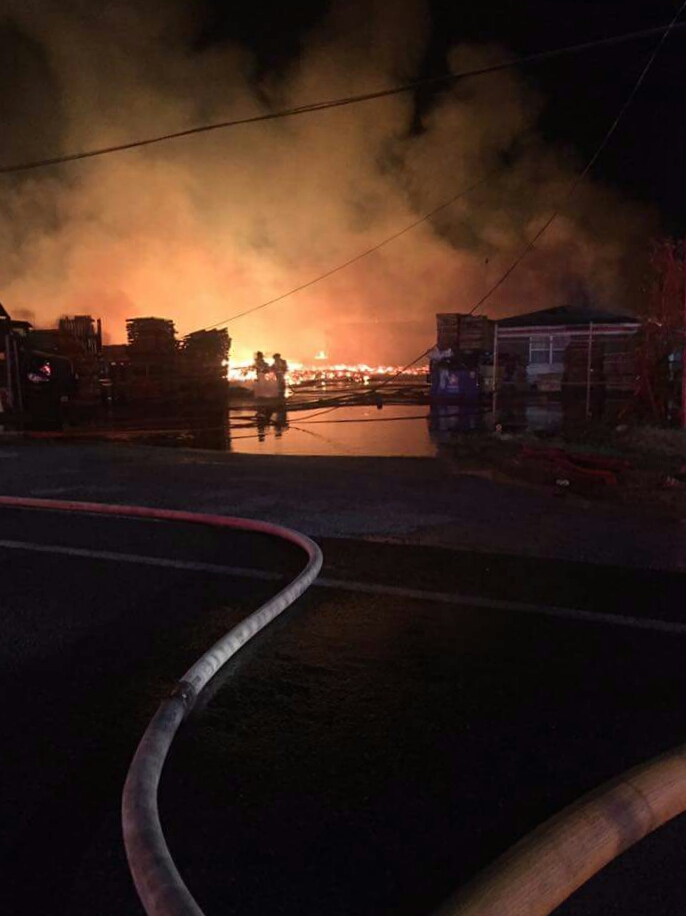 Haines City – The Polk County Fire Rescue is assisting Haines City Fire Department with a large fire at Monison Pallets, located at 3100 US-17 in Haines City. Several homes in the area have been evacuated.
US Highway 17/92 in the area is closed in both directions. Firefighters were alerted to the blaze just before 2:40 a.m. Wednesday, April 19.
This is a developing story and we will update as more information is available.