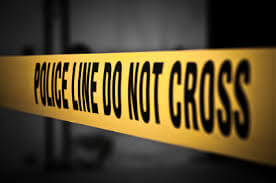 Haines City, Florida – Three people were seriously injured after a Lake Wales man drove into a crowd outside a Haines City bar. According to the Polk County Sheriff's Office the incident occurred around 2:30 am at Memo's Tequila Bar, 2511 Hwy 17/92 in N. Haines City Saturday November 5, 2016.
According to PCSO reports the 20 yr old driver, Jose Soto of Townsend Ave., Lake Wales, Florida, drove a 2005 F150 pickup truck into three men standing outside the bar. Soto then fled the scene in the truck. He was later found at his home on Townsend Ave. He is being charged with Leaving Scene of Crash with Serious Bodily Injury and Culpable NegligenceTo Inflict Harm.
Deputies say the initial call was for a fight. According to reports Soto was involved in a verbal argument with another unknown Hispanic man over a girl the two had been talking to in the bar.. One witness advised that Soto was leaving the bar & the unknown man followed him. Meanwhile Soto 's father got Soto's truck & drove up to the front door of the bar. Soto & the man began a physical confrontation outside in front of the bar. Several other subjects were also outside in front of the bar & may have confronted Soto. According to multiple witnesses Soto got into his truck with his father. He allegedly reversed the truck and then accelerated striking 3 men. The three victims were Moises Maldonado, Hilario Rodriguez and Venancio Mejia all from Haines City. Soto then fled the scene. According to witnesses the unknown Hispanic male who Soto was fighting with avoided being hit & left the scene also.
Soto allegedly acknowledged, in an interview with deputies, that he was angry at the unknown man & wanted to fight him. He said a group of 10 people attacked him as he left the bar parking lot. He allegedly advised deputies he jumped into his truck and began to exit the parking lot. As he accelerated he said the wheel must have been turned because he ran into the group of people. He allegedly advised that he was angry, but didn't mean to hurt anyone. He allegedly knew he hit someone, but was scared & drove home.
Two of the three men were apparently airlifted for medical treatment. No further details are available regarding their condition at this time.