by James Coulter
Monica Villanueva serves as the head softball coach at Mulberry High School. She learned about the Culpepper's Cardiac Foundation through an article on their donation of an automated external defibrillator to Blackburn's BBQ in Auburndale.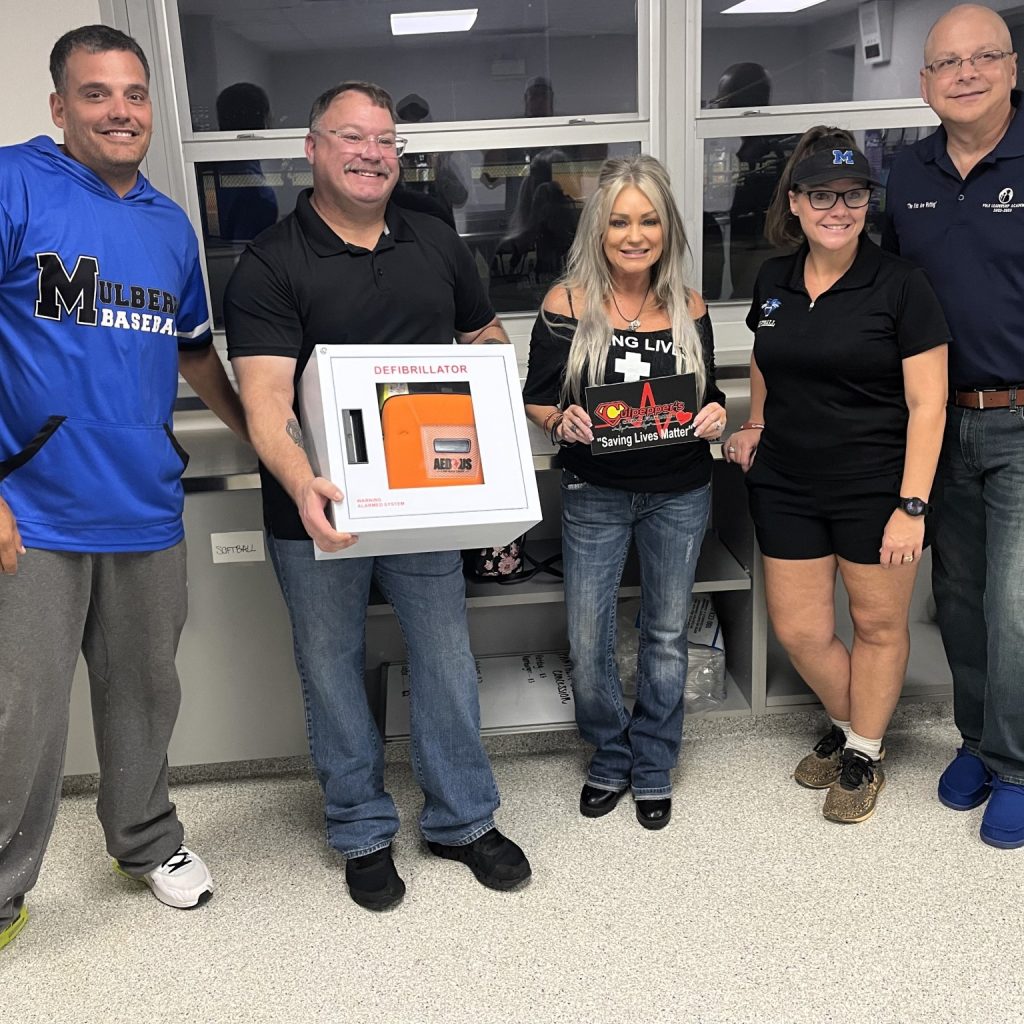 As a softball coach, Villanueva knows of the many risks that players and even spectators can experience during a ball game. So, she reached out to Culpepper's Cardiac Foundation and requested an AED for her school's ballfield.
On Thursday, Melanie Brown Culpepper and her team with the Culpepper's Cardiac Foundation arrived to Mulberry High School to donate an AED to the school's new gymnasium and ball field facility.
"We did not have one at our brand-new facility," Villanueva said. "And I saw that Melanie story on Facebook and reached out to have one here just in case we have an issue here with the kids' playing sports."
"It is wonderful," Villanueva continued. "I think that she saved us money by donating to us…We really appreciate it. It means a lot to us that she is willing to do this for us, and hopefully we never need it, but in case we do, it is nice to know we have it."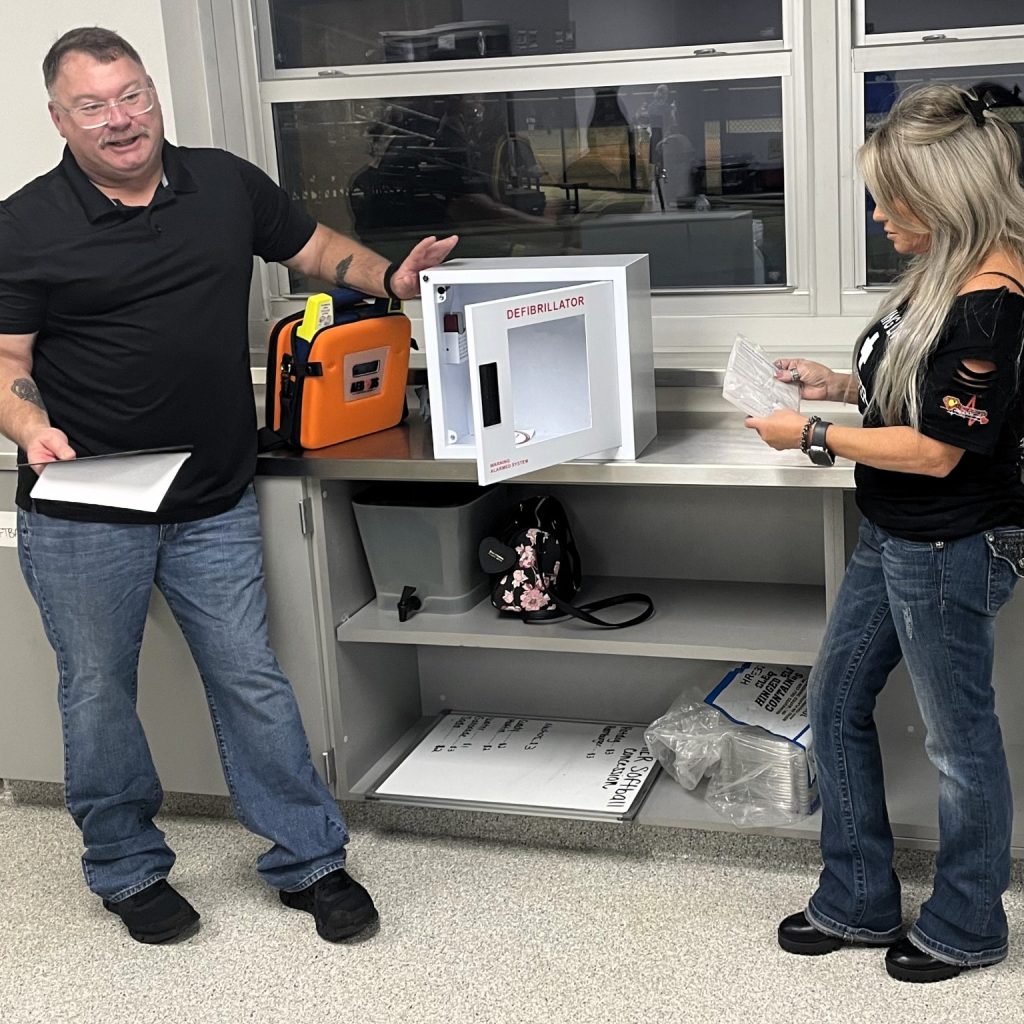 David Gotauco, the head baseball coach, likewise appreciated the donation. As a coach, he knows that his players can play hard, and as such, emergencies can arise. As such, he appreciates having an AED available at their facility in case of such an emergency.
"It is amazing," he said. "If it helps save a life, it is amazing. It is amazing we can have this device out here…It is huge. It gives us an option to save a life when it happens, so we are excited to have it."
Michael Young, the principal at Mulberry High School, likewise appreciated the AED donation, and he especially appreciated a local organization like Culpepper's Cardiac Foundation reaching out to his school.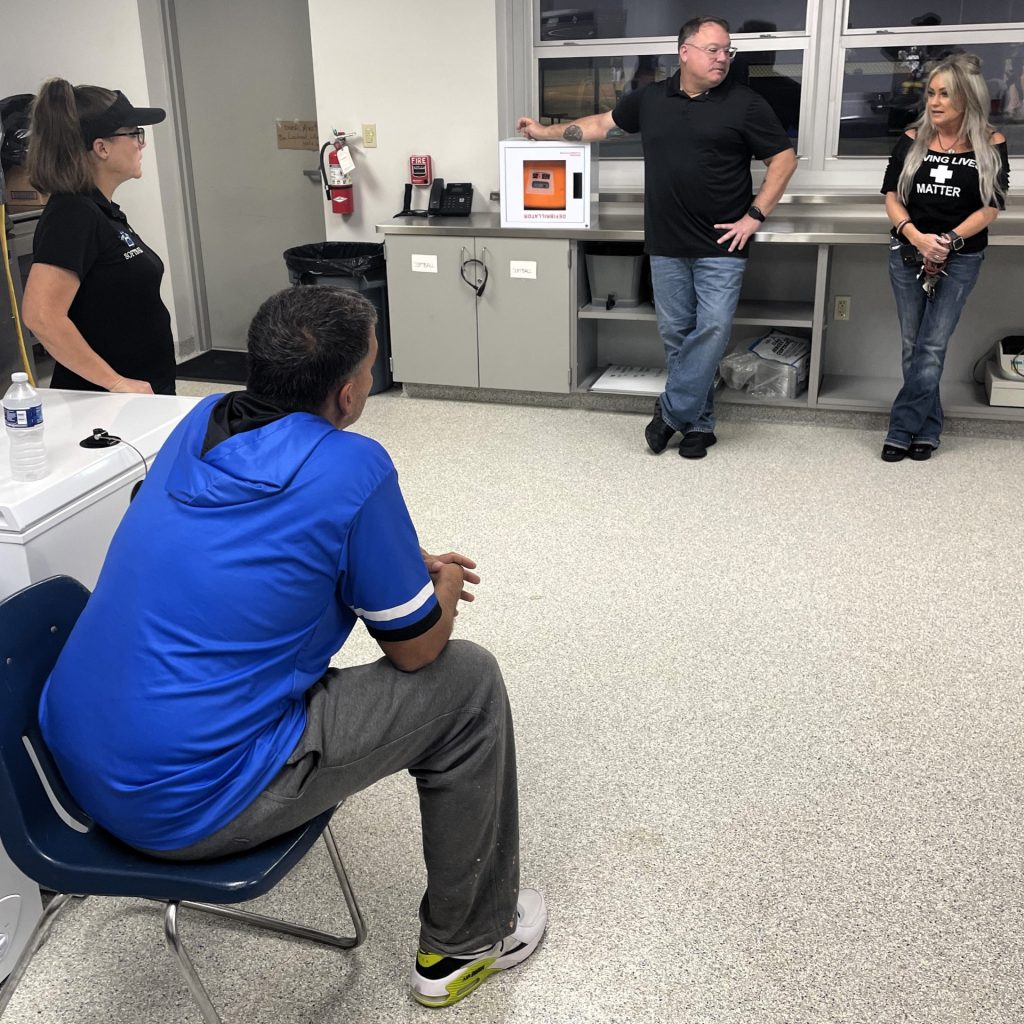 "I think it is incredible for an individual [like Melanie] to take on this cause, to help other people, and that is encouraging that we have those kinds of individuals in the world and help others out for no gains to themselves," he said.
Melanie Brown Culpepper started her organization three years ago after her late fiancée, Michael Culpepper, passed away from cardiac arrest. Not wanting anyone else to suffer a similar fate, she started her organization to assist local first responders, raise proceeds for scholarships to fire fighters and EMTs, and donate and install AEDs across the county.
Since its inception, Culpepper's Cardiac Foundation has donated and installed AEDs to local establishments including eateries, gyms, VFWs, and Moose lodges. These locations include Caribbean Bay, Tanner's Lakeside, and Old Man Franks.
Melanie appreciated being contacted by someone who read about her story on Facebook. Such recognition proves that other people are inspired by her own story and are more than eager to help others in their community.
"I am glad Monica reached out to me," she said. "I am privileged and honored that we got to bring out one here, and we hope to be able to save some athlete here at the high school…I thank the community as always for helping support us. It's not just me, it is a team and it is the whole community pulling together that makes it happen."
For more information about Culpepper's Cardiac Foundation, visit their Facebook page at: https://www.facebook.com/honoringculpepper