by James Coulter
Mystery, history, and fantasy. These genres and more were showcased at the inaugural Writers Block Party & Street Fair last Saturday in Bartow.
More than a dozen local authors set up booths along Sumerlin Street in Downtown Bartow to promote and sell their books. From Bigfoot hunters to Disney doctors, these authors arrived to share and discuss their work with potential readers.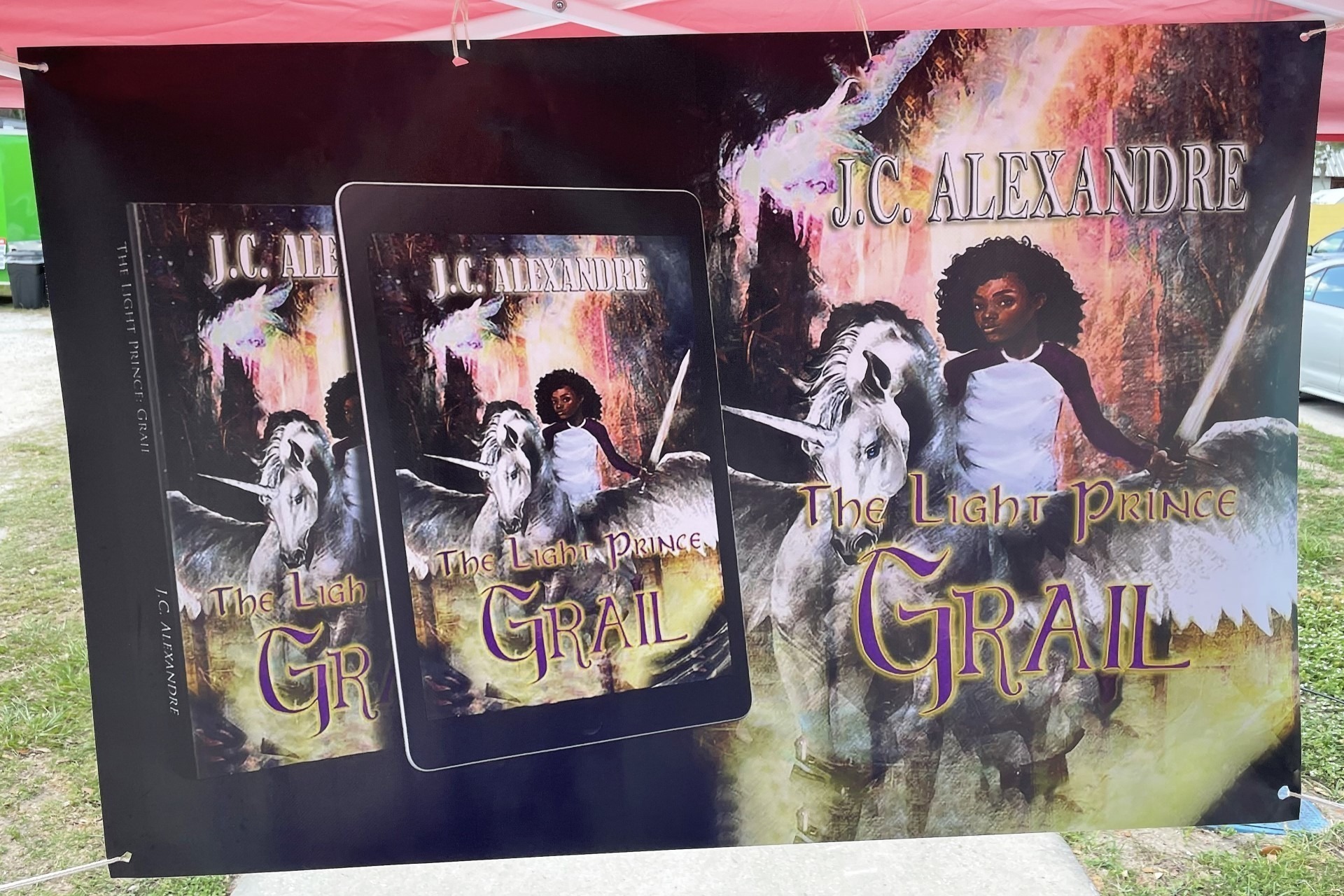 Other activities that day included author round table discussions, literary costume contests for pets and humans, and even coloring sessions with a Klingon from Star Trek.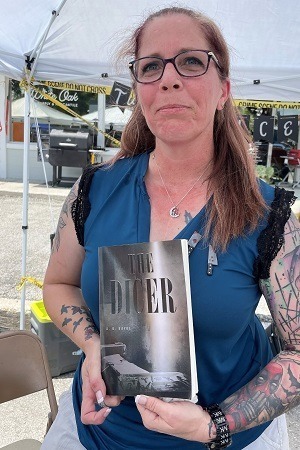 Local author A.B. Kayge showcased her debut thriller novel, "The Dicer", and discussed her writing career during one of the author round tables. While the overall turnout was not as she had initially expected, she nevertheless enjoyed the experience and hopes to come to next year's event.
"I think next year will be bigger and better," she said. "All of the vendors and authors were great today. It was a great event. I intend to participate again in the future."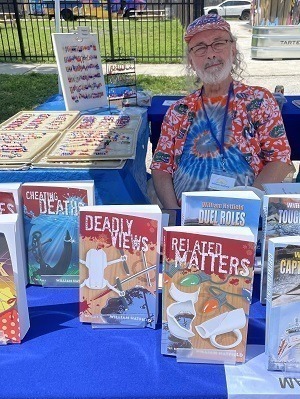 William Hatfield, a local author of several humorous murder mystery novels, likewise expected a much larger gathering, yet loved the overall experience. He had been invited by the event organizers and agreed to attend because he enjoyed their work at other events so much.
"I like author events," he said. "It could have been better populated, but, you know what, the first one is always a crapshoot. We can work on marketing and have it indoors next year."
The Writers Block Party served as a fundraiser for the Bartow Community Service Center. Event organizers Lori and Sean Serdynski are close friends with the owner, Rusty Music. They appreciate what his organization does for the community and wanted to support him.
They presented him with a large check for $1,000. The proceeds will go toward the center's mission to help the less fortunate in the community by providing them with basic needs like food, clothing, and shelter. Music appreciated the event being hosted as a fundraiser in support of his organization.
"It is truly an honor to be here with Sean and Lori and spend time at the Writer's Block Party," he said. "The $1,000 they raised for us is going to be tremendous and be able to feed the community and be longstanding support for other families in our Bartow community."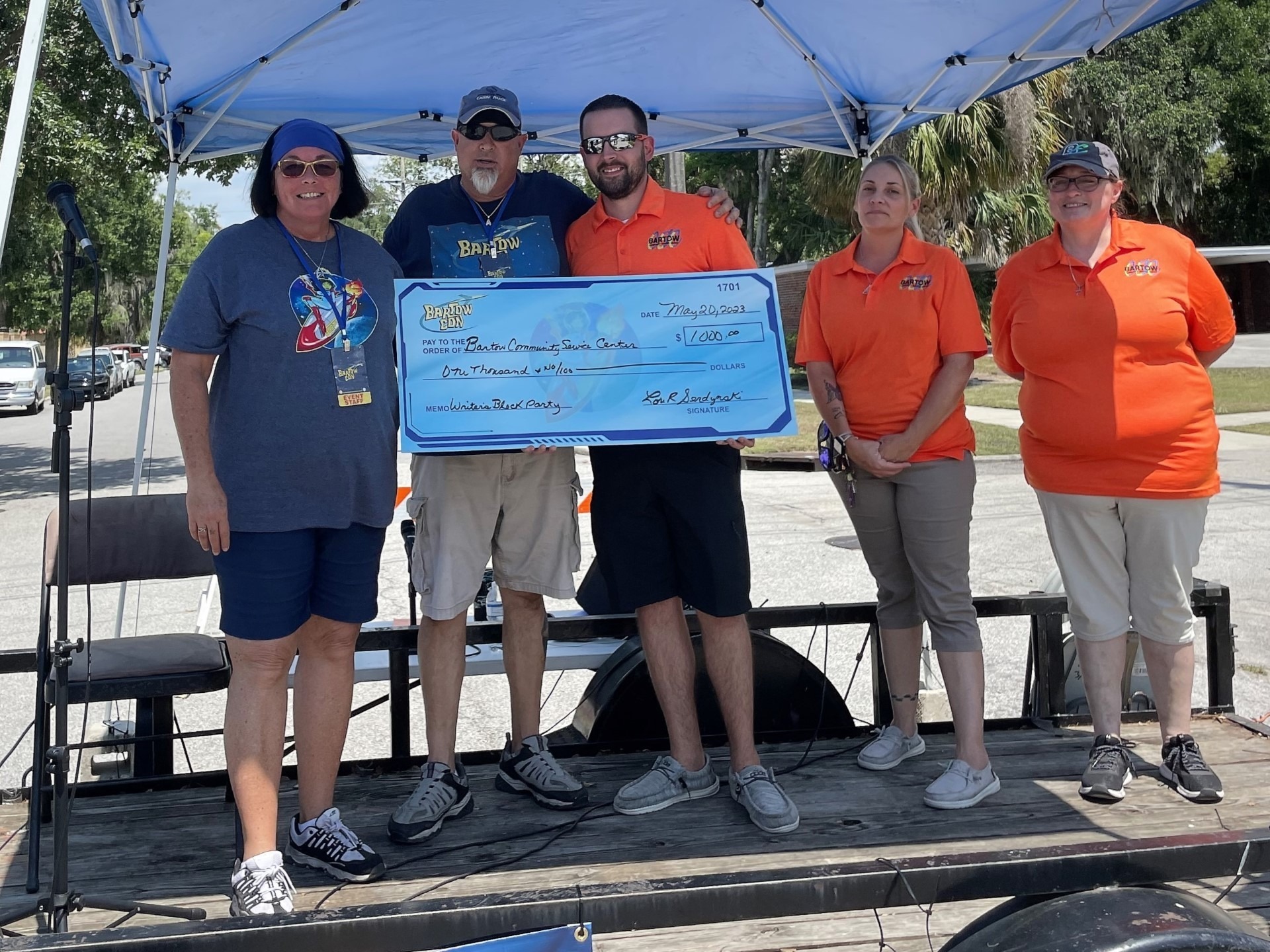 Sean L. Serdynski has experience organizing other popular events in Bartow. For the past ten years, he and his wife have hosted SyFy Bartow, the annual outdoor sci-fi festival in Downtown Bartow. They also plan on hosting two more events later this year, both as fundraisers for the Bartow Community Service Center.
The only major problem with this year's inaugural event was the 91-degree weather, which proved so scorching and unbearable that the event had to be ended two hours early. Otherwise, the turnout proved satisfactory, and many authors boasted of good sales.
"I think it went fantastic," Serdynski said. "A lot of my authors sold a lot of their writings. I wish I could control the weather, but I cannot. I'm not that evil guy that has a weather control machine. But, hey, it's Florida, right?"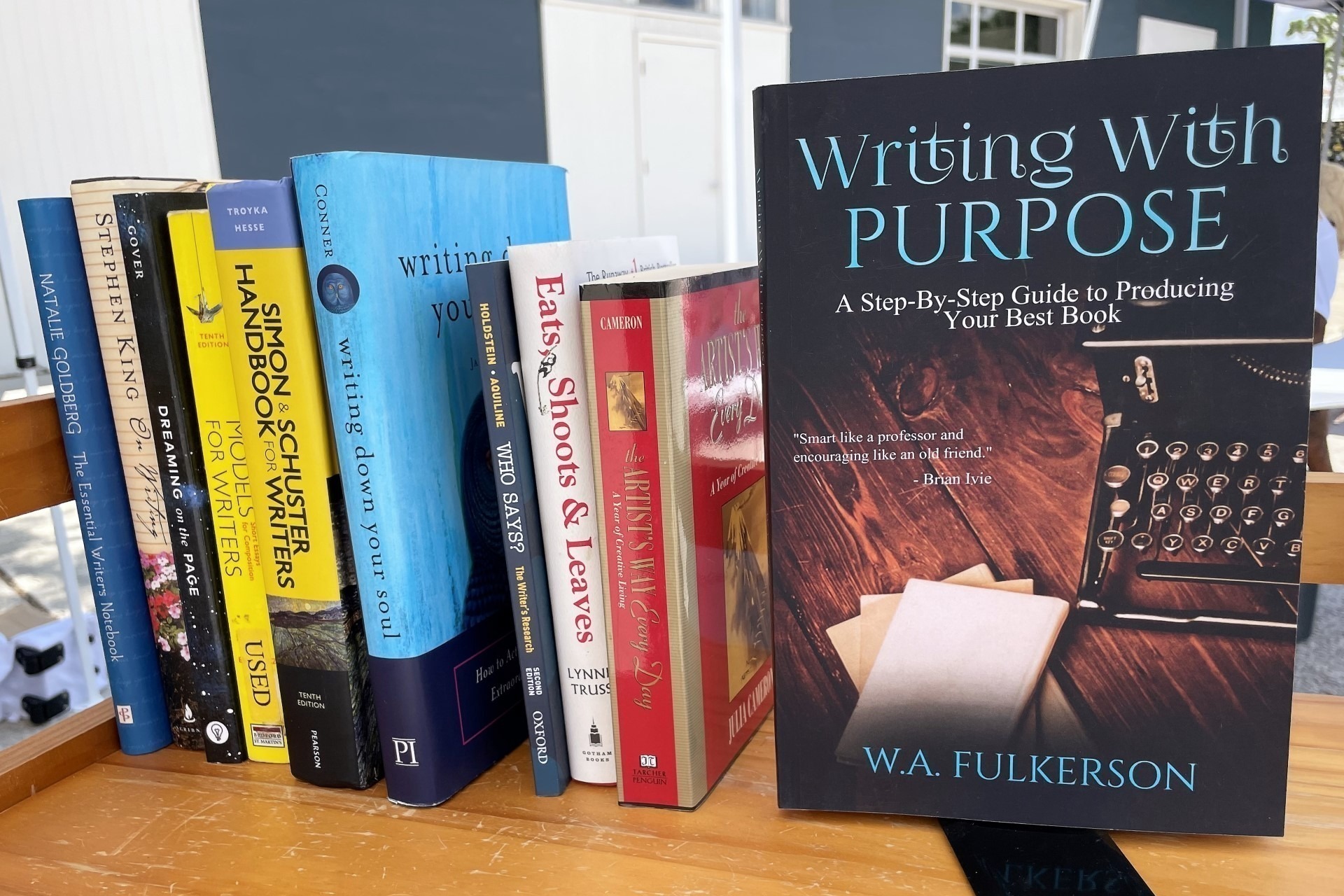 For more information about upcoming events hosted by Bartow Con, visit their website at: bartowcon.com