Update 1pm Monday from PCSO: this is an update to the search ongoing for Mr. Ortiz and Mr. Marrero on Lake Eloise in Winter Haven:

We continue to search the lake, with four PCSO watercraft and sonar equipment, two FWC watercraft and sonar equipment, and a Seminole County Sheriff's Office watercraft and their underwater drone. We will not leave this lake until both men are found.

The lake is still closed to the public. All other lakes on the chain are open. However, anyone launching a boat onto Lake Summit will not be allowed through the canal leading into Lake Eloise – boats being launched at Lake Summit will have to remain on Lake Summit until further notice. The other canals leading into Lake Eloise are also blocked.
Update 1:25pm Sunday: At 4:12 p.m. on Saturday, March 18, 2023, the 10-year-old daughter of Jeffrey Marrero from Auburndale called 911 to report that she and her 8-year-old sister were alone on a boat on Lake Eloise. The boat, a 16-foot Tahoe ski boat, had been rented by Marrero's friends, 38-year-old Velcky Velasquez and her boyfriend, 32-year-old Orlando Ortiz, both of Winter Haven, to celebrate their one-year anniversary of being together.

Central District deputies Glenda Eichholtz and Jonathan Munoz heard the 911 call via the Live 911 system, and self-dispatched to the Lake Summit boat ramp, knowing that there is no public access to Lake Eloise. When they arrived at the boat ramp, they saw a man who was just putting his boat into the water. They asked for his assistance, and he immediately agreed to transport them from Lake Summit and through the canal to the adjacent lake, which is Lake Eloise.

The deputies and Good Samaritan found the boat with the two little girls in it. Deputy Munoz got onto that boat and drove them to the nearby Legoland dock. The deputies then found Ms. Velasquez treading water a distance away from the boat. She told the deputies that she had jumped into the water with the anchor in order to secure the anchor to the boat, but due to the wind and heavy chop to the water, the boat began floating away. The two men jumped into the water to help her. They are not strong swimmers and ended up going underwater.

The PCSO Marine Unit and FWC using side scan sonar, and Seminole County deputies using their underwater drone, will be searching Lake Eloise 24/7 until both men are found. The lake will be closed to the public until they are found.
Update 8am Sunday: to search and recovery investigation on Lake Eloise in Winter Haven:

Sheriff Grady Judd will brief the media at 10:30 a.m. this morning at the Lake Summit boat ramp located on West Lake Summit Drive (cross street Cypress Gardens Blvd near Overlook Drive) with an update to the investigation. The missing boaters – two adult males – have not yet been recovered. The FWC and Seminole County Sheriff's Office are assisting.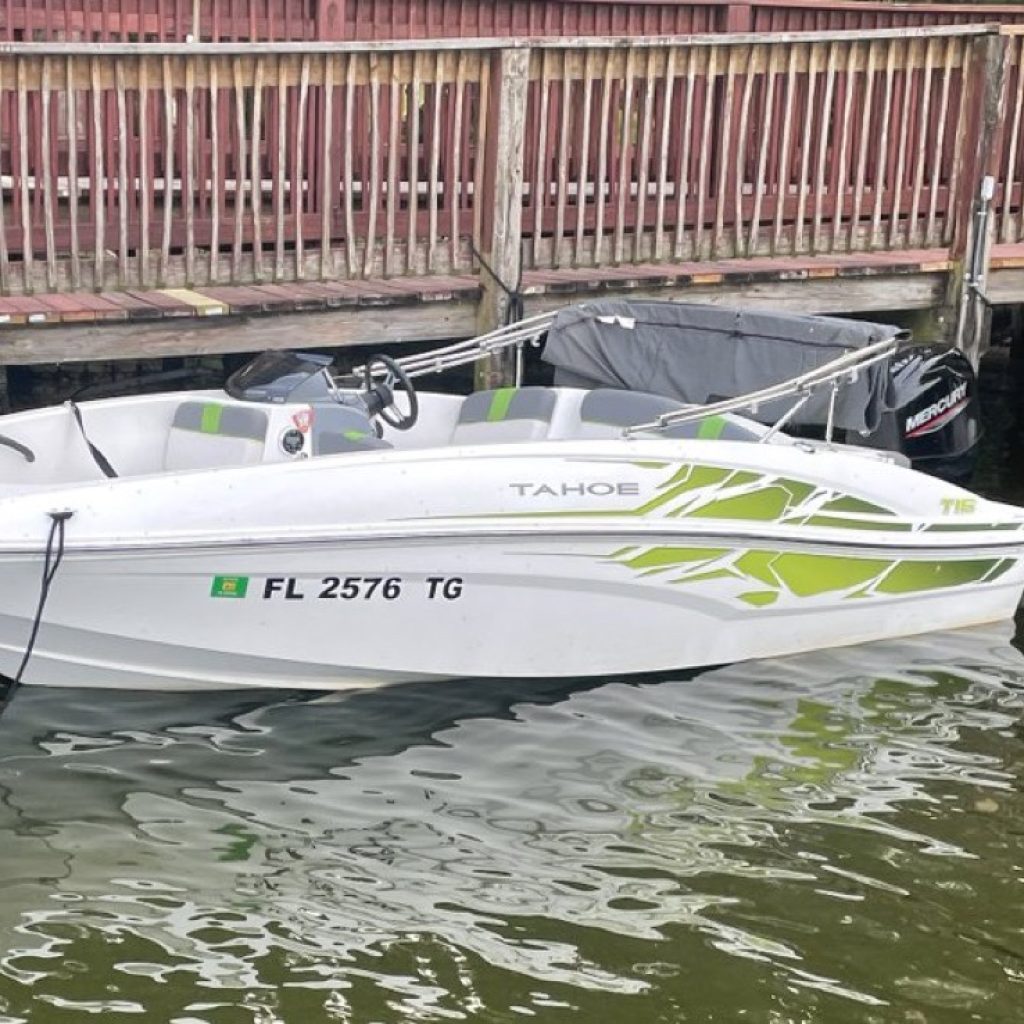 ———
Original post
In response to your inquiries, the PCSO Marine Unit, assisted by the Florida Fish & Wildlife Conservation Commission (FWC) is conducting a search and recovery mission on Lake Eloise in Winter Haven regarding two adults who are believed to have drowned. We received calls just before 5:00 p.m. this afternoon (Saturday, March 18, 2023).

We are asking the public to avoid the Lake Summit boat ramp and Lake Summit and Lake Eloise until further notice.