by James Coulter
Christmas may be long over, but for many Catholics, especially in the Hispanic community, the holiday season is not over until January 6. That date is Epiphany, the day when the Three Wise Men were said to have arrived to visit the Baby Jesus.
Last Friday, the local Hispanic community, along with the entire Lakeland community, celebrated this festive occasion with the seventh annual Three Kings Block Party in Munn Park in Downtown Lakeland.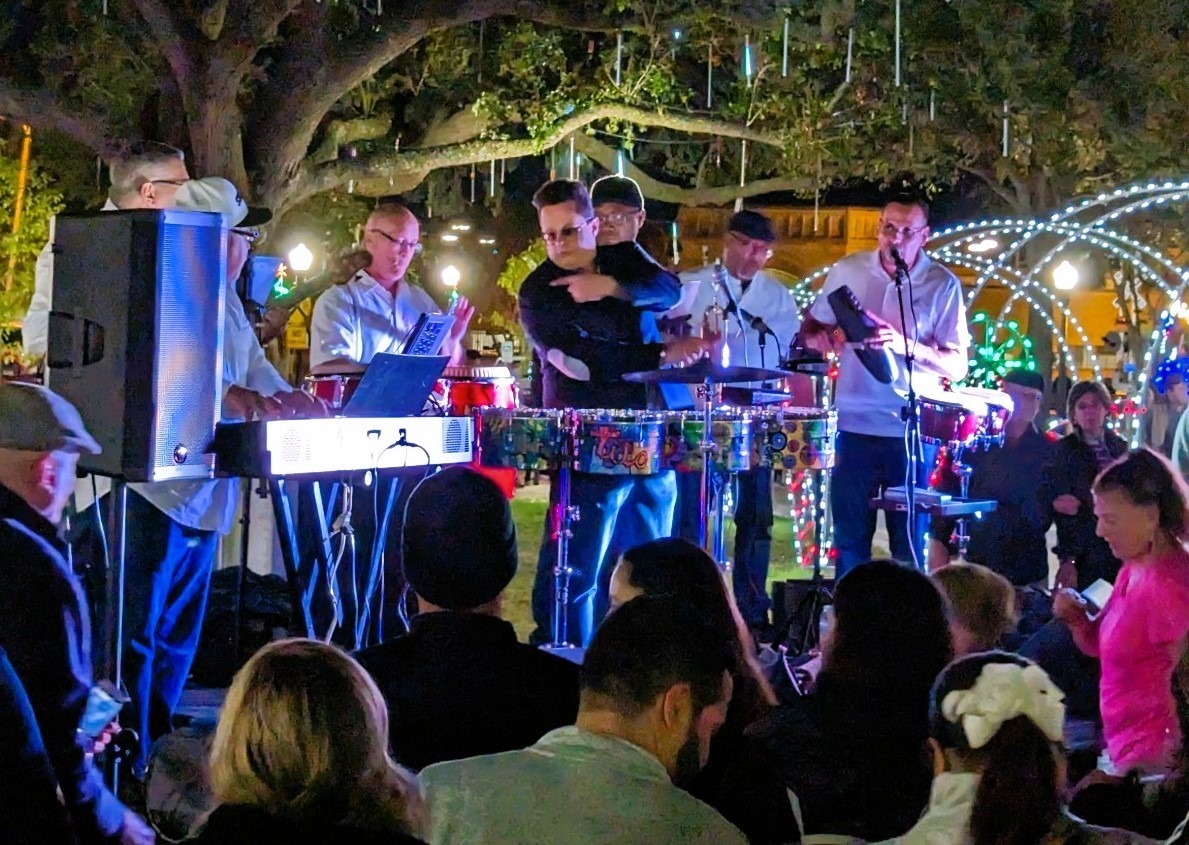 Hosted by Just Cares, Inc., and promoted by the Puerto Rican/Hispanic Chamber of Commerce of Polk County, this annual tradition allows the local Hispanic and Catholic communities to celebrate the festive occasion of Epiphany as well as share these traditions with the rest of the community.
The family-friendly evening featured many activities including bounce houses, food trucks, and local arts and crafts vendors. Tito Puentes Jr., Mambo/Latin Grammy artist and
son of the Legendary Rey Del Timbal (King of Timbales), also performed a free concert.
As with Christmas, gift-giving is a major tradition of the holiday. At last year's event, several hundred toys were donated to local children. This year, the donated toys were distributed during the Southeastern University Concert Event, the Pasa Polk Christmas Show, on Dec. 3.
Ana Riviera, Chamber President and Founder, started the annual event to help spread awareness of the holiday culture and traditions of the local Hispanic community. Coincidently, Jan. 6 is the same date as her birthday, which gives her double the reason to celebrate.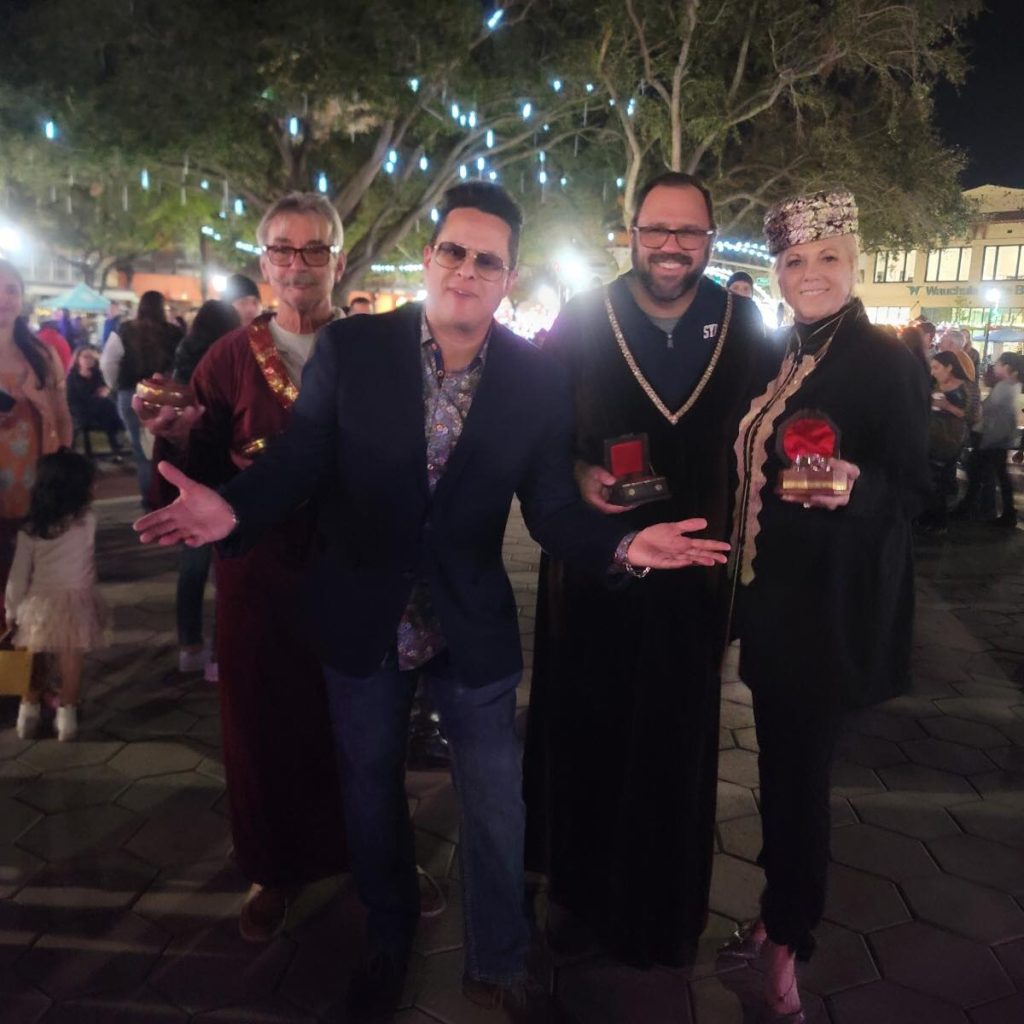 The inaugural Three Kings Block Party started in Lakeland and has since been hosted in other cities across Polk County. This year's event was hosted with help from Just Cares, Inc., a local non-profit organization that, according to its mission statement on its Facebook page, "provides educational, fine arts, and cultural programs to our community."
Kevin Rios started Just Cares shortly after starting his dance studio 12 years ago. His organization hosts these types of community events, usually free of charge, to allow people in the community to have a good time. This year's Block Party drew in more than double the number of attendees since last year's event, which was hosted in Central Park in Downtown Winter Haven.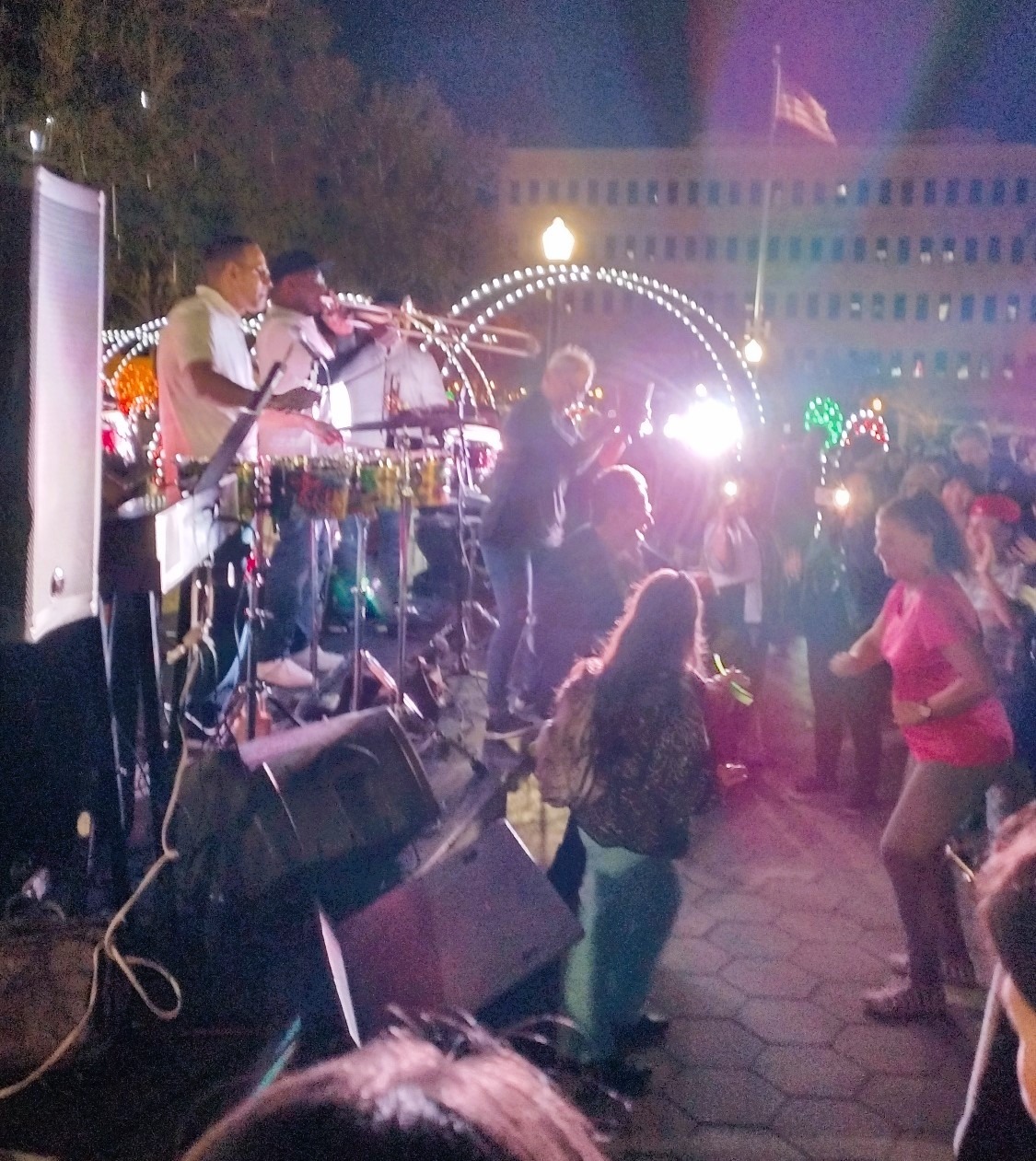 "We were completely packed in Munn Park," Kevin said. "There were people in and around the park area, which [the attendance] is double from what we did last year…I could not be happier. Everything was absolutely fantastic."
More than simply an excuse to continue celebrating Christmas long into January, the Three Kings Block Party helps highlight the diversity of Polk County, allowing residents both Hispanic and non-Hispanic to celebrate vibrant festivities and long-standing cultural traditions.
"It brings forth a great multicultural awareness…and shows how Lakeland became more diverse as years have gone on," he explained. "It brings forth cultural awareness into the heart of where the community is, where they would not have the access to get to. So having it downtown makes it special for that reason…Overall, I thought it was a really good event to highlight the Lakeland community and how diverse it actually is."