by James Coulter
The City of Bartow ushered in the holiday season with its annual Light Up Bartow Parade on Friday evening.
More than 105 units traveled through the downtown area along Broadway Avenue and Main Street.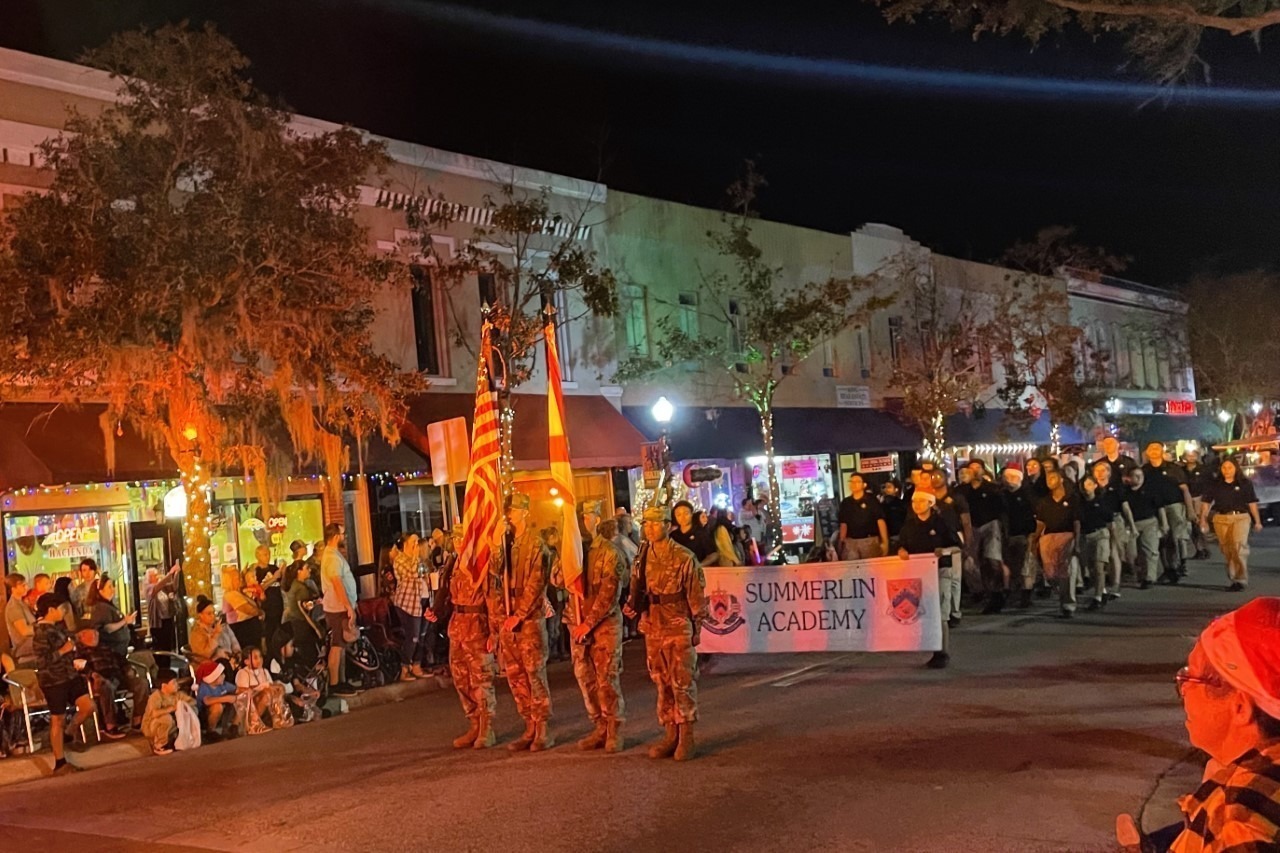 From school marching bands and dance troupes to decorated cars and fire rescue vehicles, various local organizations expressed their holiday spirit during the annual tradition.
One local church displayed a giant diorama of the nativity scene towed on a semi-trailer. A local car dealership had its owner belt out Christmas tunes on a karaoke machine next to a display of Santa and his reindeer.
And, of course, what holiday parade in Polk County would be complete without an appearance by the big man himself: Sheriff Grady Judd? (Also appearing in the parade was Santa Claus.)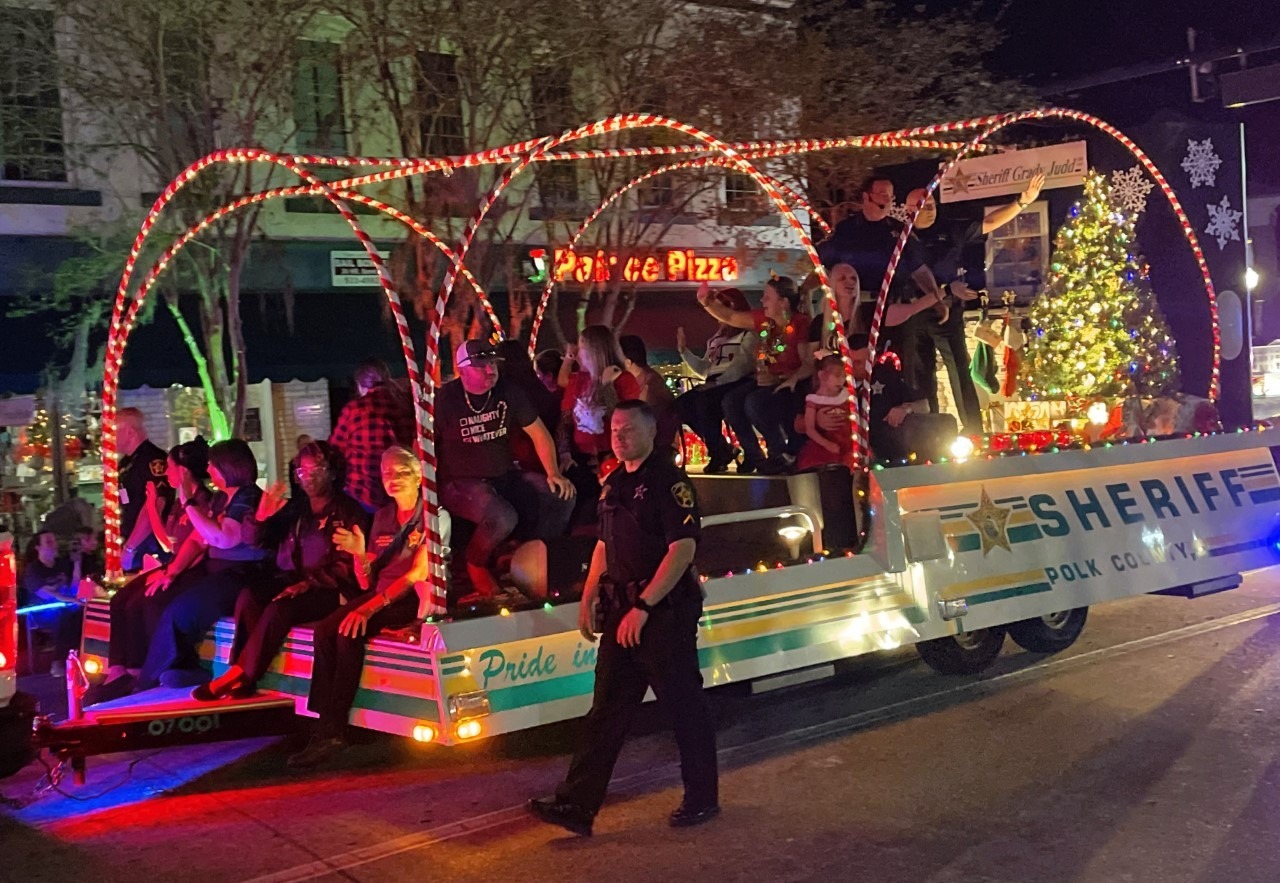 "It is our biggest yet," said Linda Holcomb, Executive Director of Main Street Bartow. "We [had] some nicely-decorated floats, cars, trucks, horses etc. and thousands of people lined up along the parade route to watch and enjoy the parade."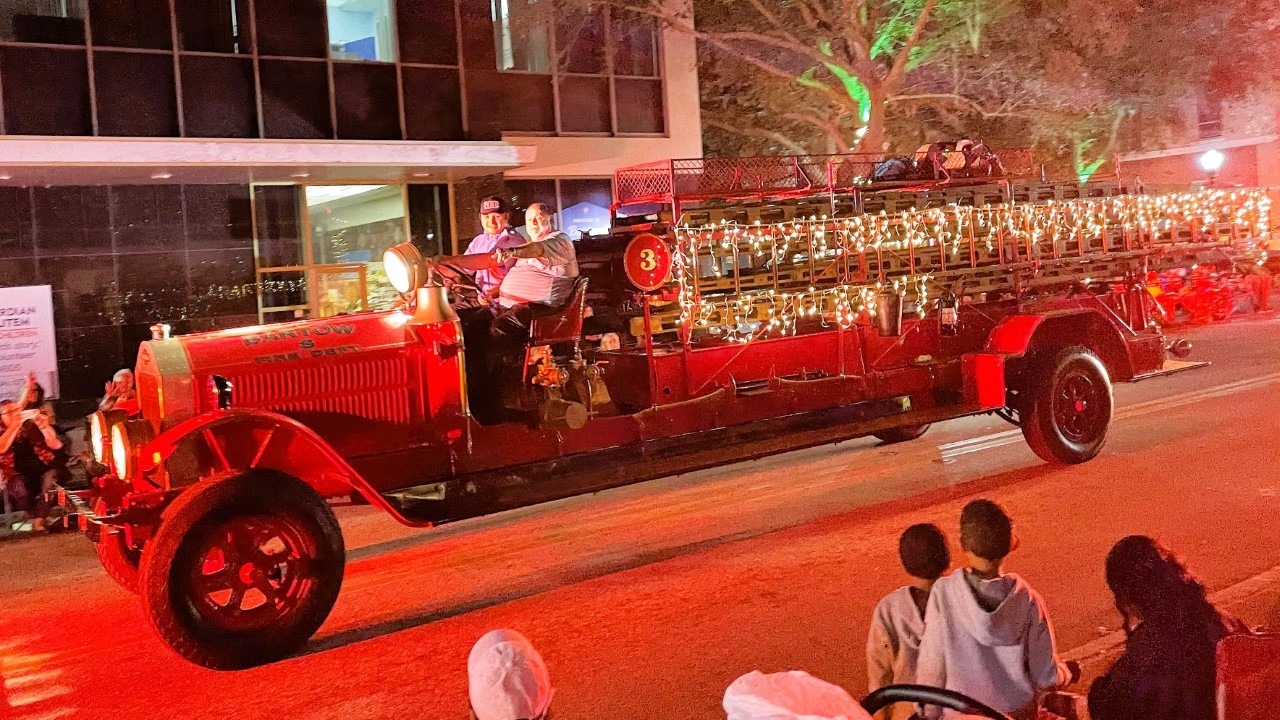 Holcomb owes the success of the parade to the overall Christmas spirit, both that the parade provides, and that other people bring with it when they attend. She loves seeing the whole community come together for such a great occasion.
"Main Street Bartow is so thankful to have a city that comes together to help make these family events happen," she said. "We appreciate all the hard work that is provided that helps to make this parade happen, Bartow Leisure Services for the Parade Marshalls, City of Bartow Police Department & Fire Department for security & safety, and Public Works for road closures. And of course, Santa for coming to be with us."