Senior Purchasing Manager of Southern Homes Wins Mr. Central Florida
by James Coulter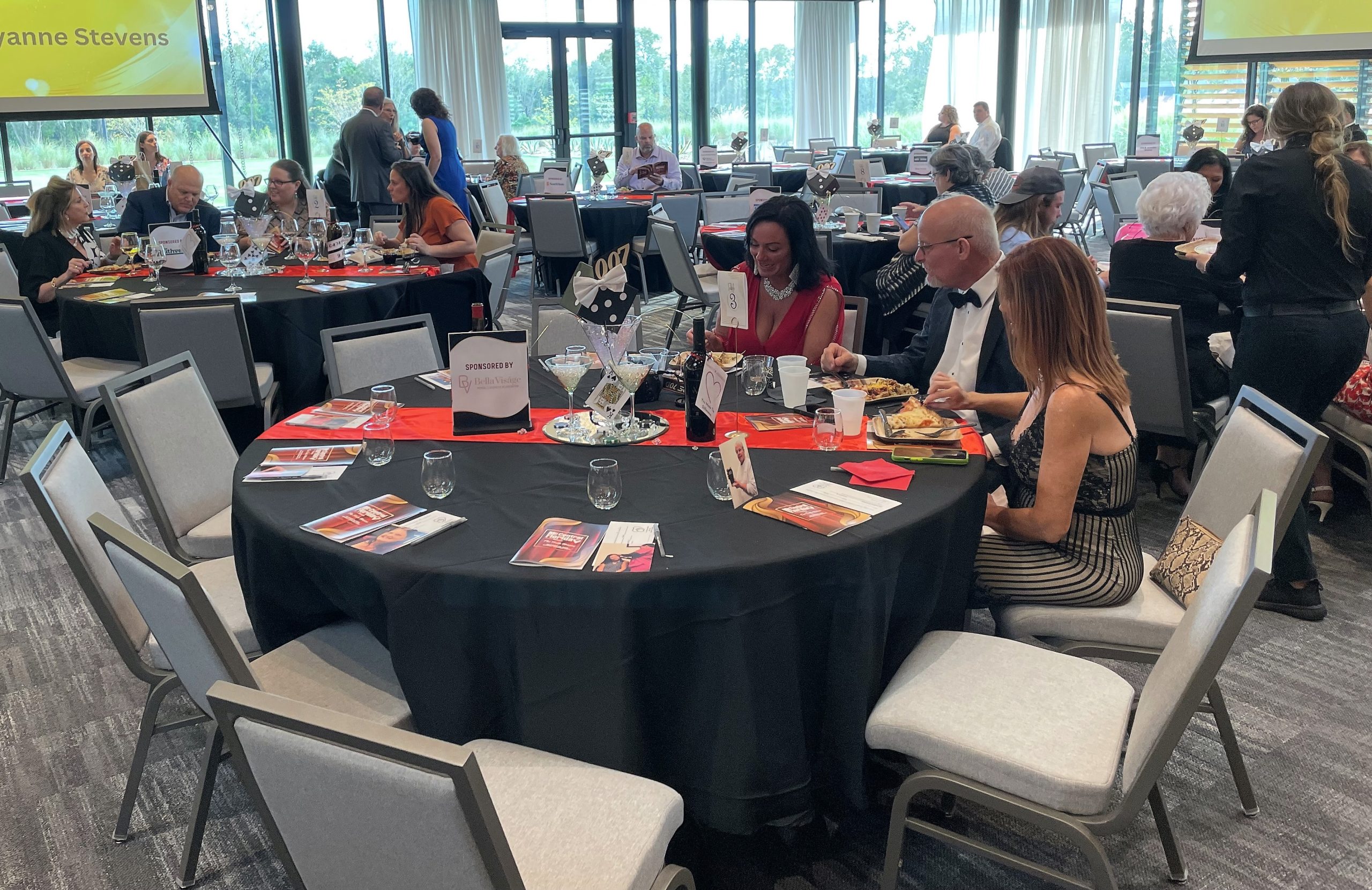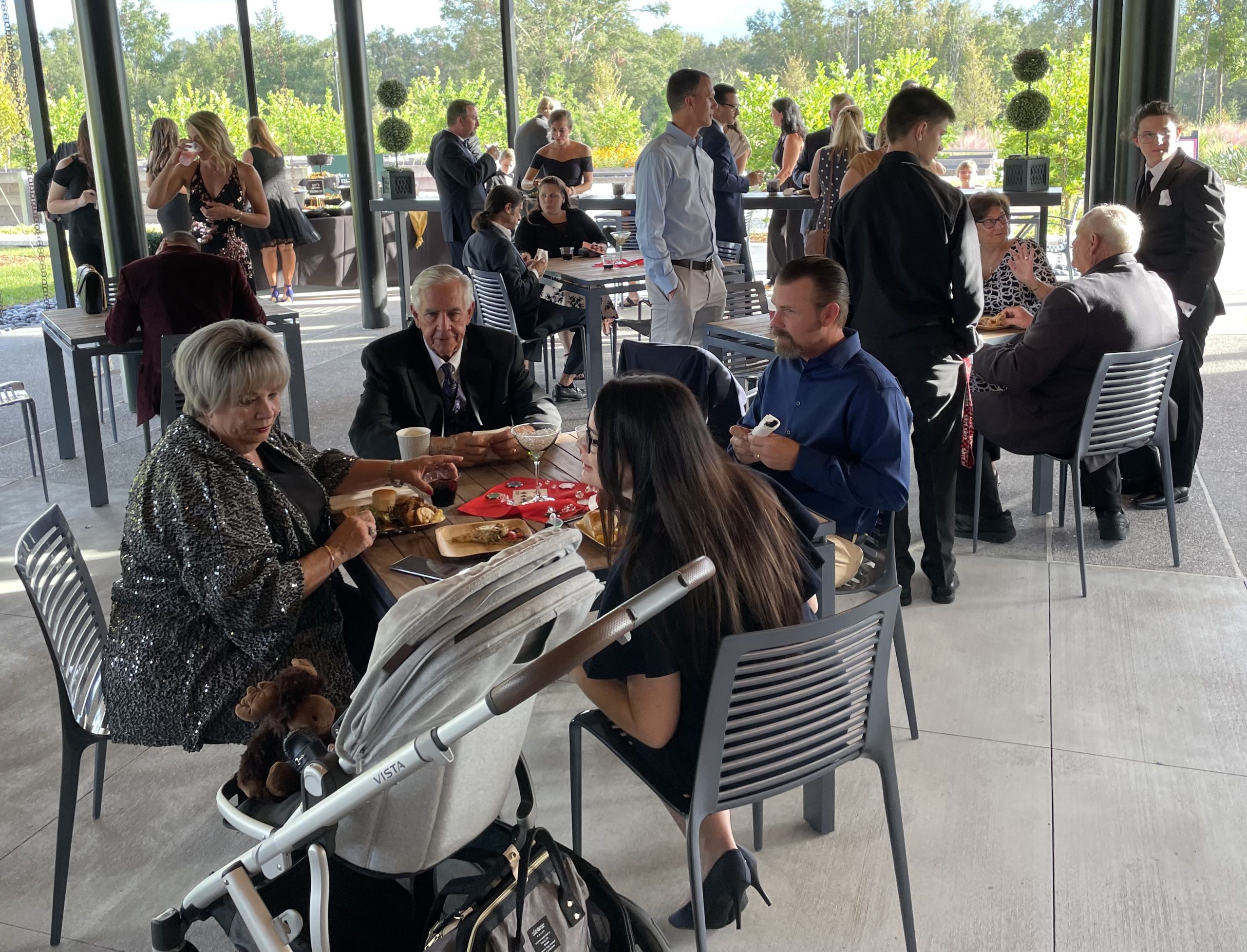 Brant Masters, Senior Purchasing Manager of Southern Homes, has many friends who went through the program at the Central Florida Speech & Hearing Center. He decided to give back to the organization by participating in its annual fundraiser, Mr. Central Florida.
Having raised more than $90,000 throughout the year, Brant Masters won the honor of being named this year's Mr. Central Florida at the official ceremony on Saturday in the Bonnet Springs Park Event Center on Saturday evening.
Masters was one of several dozen participants who helped raise money for the Speech & Hearing Center through a yearlong fundraising campaign. As he helped raise the most money, he was honored with being conferred the honorary title that evening at the ceremony.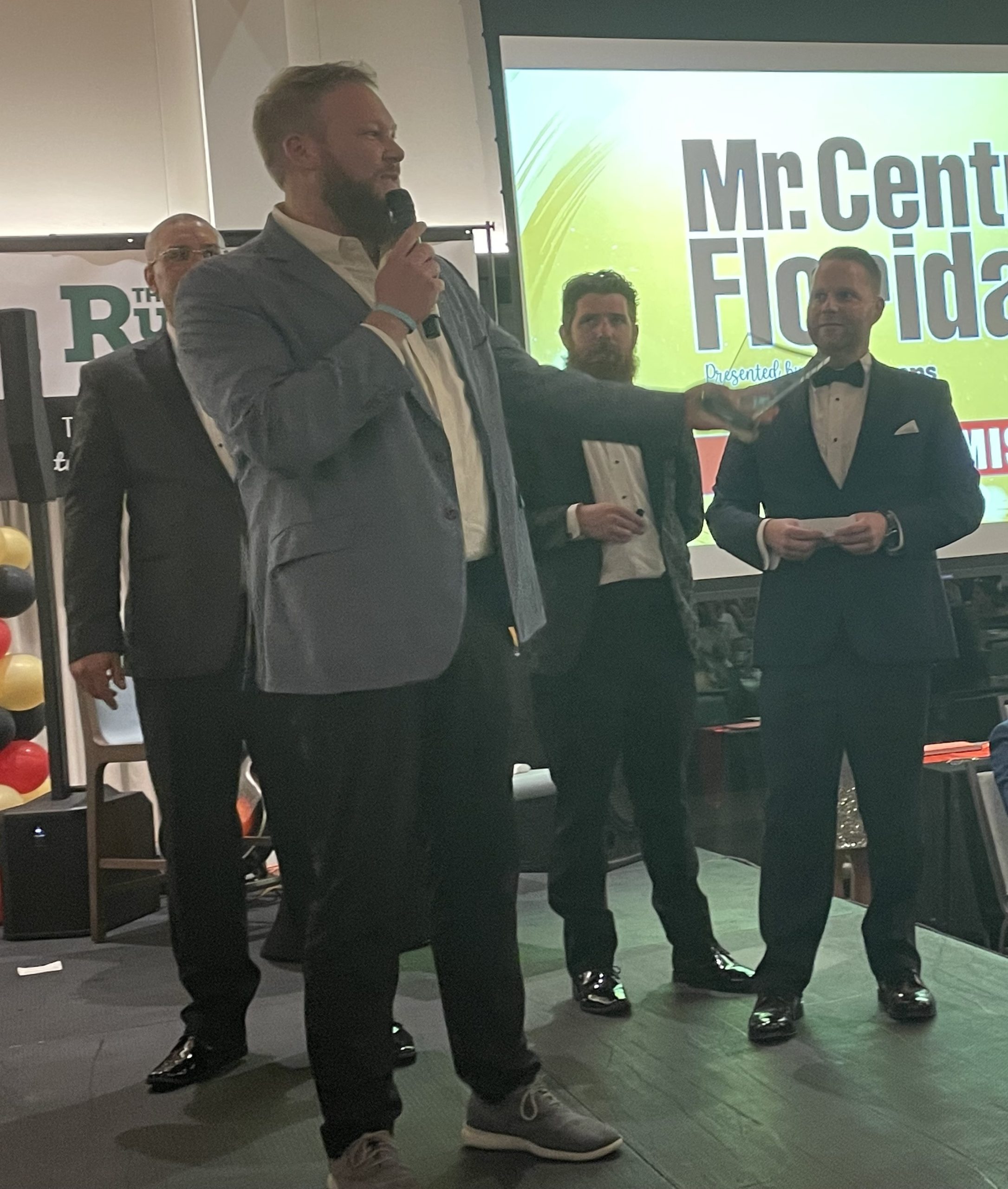 "It is a pretty special occasion to be here with all my friends and family here and to raise money for a very special cause," Masters said. "I had a lot of friends go through the program, and to be able to help with that is pretty special."
Masters owes his success to everyone who participated in his campaign, especially his family and friends, and especially to his campaign manager. He was especially grateful to his employer, Southern Homes, for letting him represent them this year and evening.
"A lot of the youth, [especially] special needs, they have gone through the hearing program to [learn to] communicate, and everyone wants to know they are loved and heard, and to give everyone the power to be heard is a special gift," he explained. "We just appreciate everybody supporting such a great cause. It blew away the goal."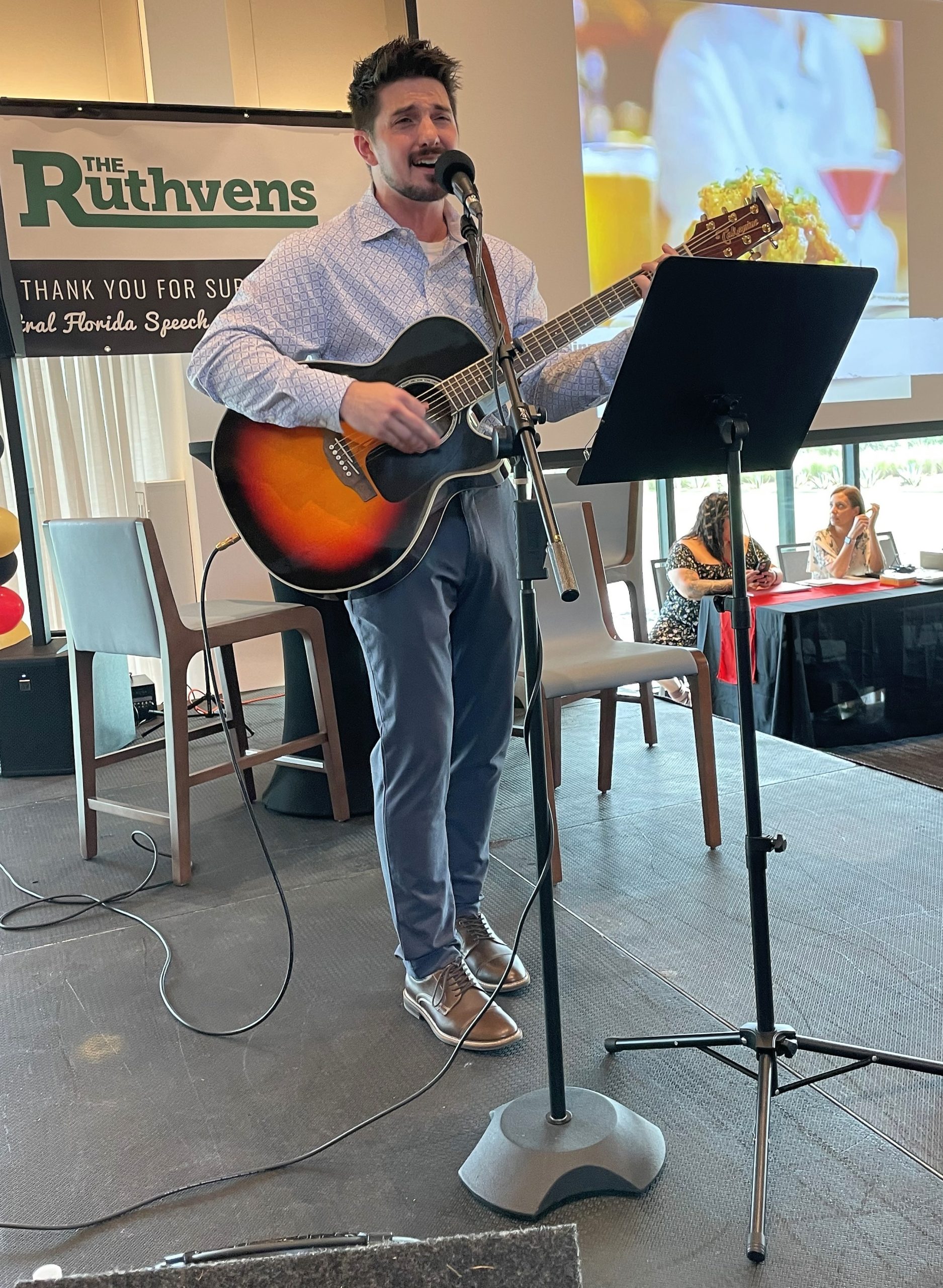 The 10th Annual Mr. Central Florida was hosted this year by Central Florida Speech & Hearing Center, a local non-profit treatment facility dedicated to assisting patients with their speech, language and hearing disorders.
The fundraising event involves several volunteers raising money on their behalf throughout the year. The participant who raises the most money is named Mr. Central Florida.
This year's fundraiser raised enough proceeds for them to construct a new Audiology Soundproof Testing Room, which will allow them "to help even more people", according to a post on their Facebook page.
Roxann K Bonta, President/CEO of the Hearing Center, commended everyone for supporting her organization throughout the year. Through their efforts, they can help others improve their communication skills, and thus help them improve their relationships and self-actualization.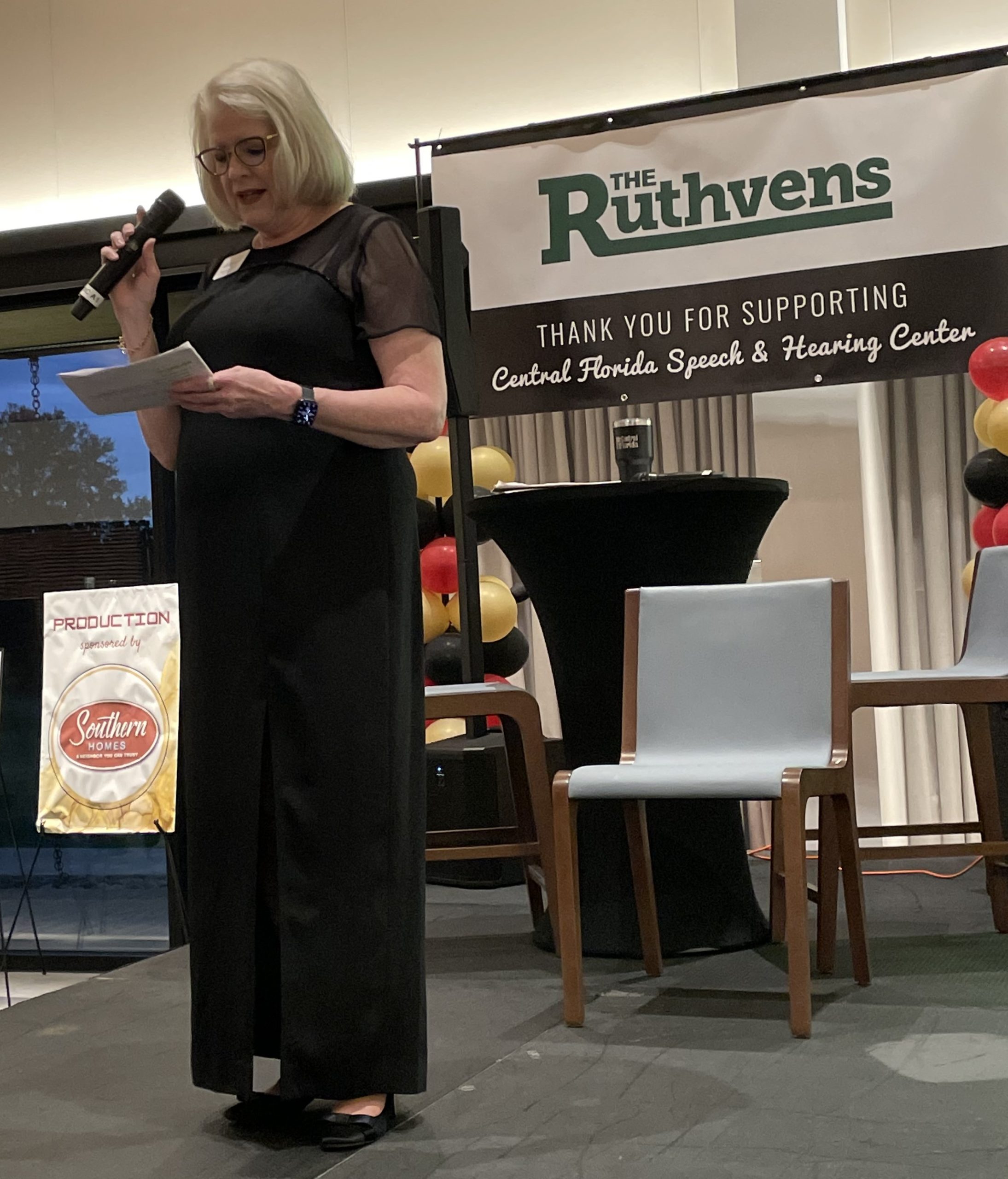 "With your help, we remove communication roadblocks or build ramps over them for people of all ages," she wrote in the program. "Some are newborns who failed their neonatal hearing screening, some are preschoolers who need language to be successful in school. Some are teenagers who need to learn the subtleties of nonverbals to fit in socially. Some are adults who have Parkinson's and need to learn new ways to make their needs known, or have had a stroke and need to learn to speak again. Some, as we all do, have lost some hearing and need to be fit with hearing aids to reconnect with work associates and loved ones."
The Hearing Center highlights a patient and their story. This year, they showcased the story of Ayden, a young local boy who was unable to form words properly as a toddler. Through his sessions at the center, he learned to communicate through sign language. Eventually, he learned how to verbally communicate through form simple words through play learning.
"Today, Ayden presents with receptive language skills within normal limits," the program stated. "He can use all speech sounds correctly in conversations…Ayden comes to therapy excited to learn and eager to try his best. His progress and success are what every speech/language pathologist dreams of seeing for their patients."