UPDATE: June 3, 2022, here are the names of the deputies involved (who fired their agency weapon):
33-year-old Naiem Ali was hired in June 2018 as a detention deputy. He became a deputy sheriff in July 2020 and is assigned to Northwest District patrol.
33-year-old Brian Bates was hired in June 2012 as a detention deputy. He became a deputy sheriff in November 2014 and is assigned to Northwest District Crime Suppression Team.
21-year-old Michael Kohler was hired in June 2020 as a deputy sheriff. He is assigned to Northwest District patrol.
31-year-old Adam Pennell was hired in December 2013 as a deputy sheriff. He is assigned to Northwest District patrol.
This investigation remains on-going, and we have nothing new to report at this time.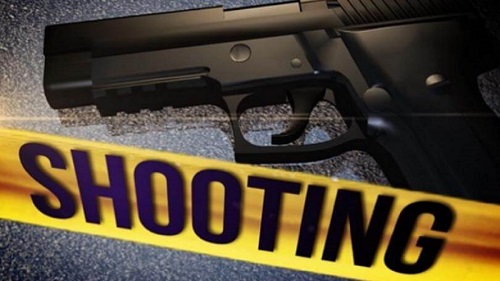 ORIGINAL NEWS RELEASE FROM JUNE 3, 2022:
Active Shooter confronted; killed by Polk deputies
56-year-old Michael Alan Loman of 3925 Combee Road, North, Lakeland, was shot and killed by Polk County Sheriff's Office deputies after he refused to drop a rifle that he had been shooting inside and outside his home.
Earlier, Loman's wife called 9-1-1 (6:07 p.m.) because her husband Michael was shooting his rifle inside and outside the home (in a residential mobile home park) and had threatened to kill her. He also threatened "suicide by cop" if deputies came to the residence, and threatened to kill responding deputies. During the 9-1-1 call, a gunshot was heard by dispatchers.
A witness in the neighborhood told deputies he heard a bullet passing near where he was standing while Loman was shooting outside his residence.
While Ms. Loman was still on 9-1-1 as deputies were in route, Mr. Loman came back into the residence saying he needed to reload and went back towards the bedroom–Ms. Loman then exited the home. Soon thereafter, deputies arrived (at approximately 6:18 p.m.) and directed Ms. Loman away from the home to safety.
While the deputies were there, Mr. Loman came out on the front porch brandishing a rifle. Deputies told Loman to drop the rifle multiple times. He did not. Mr. Loman was shot by deputies and died at the scene (approximately 6:22 p.m.). Five deputies were on scene; four deputies fired their weapons at Mr. Loman.
No deputies and no one else was injured.
Mr. Loman's wife told deputies he had been drinking earlier in the day.
Loman's criminal history includes one felony (possession of cocaine) and three misdemeanors (domestic violence battery and 2 DWLSR charges).
More information will be released on Monday, June 6, including the names of the deputies involved. No other information is expected to be released over the weekend while investigations are ongoing.
There are four ongoing investigations: A death investigation by the PCSO Bureau of Criminal Investigations; an internal investigation by the PCSO Administrative Investigations Unit; an autopsy by the Medical Examiner; and the State Attorney's Office, who was on-scene and will be conducting an independent review.
For more information, please go to the Polk County Sheriff's Office Facebook page to view Sheriff Grady Judd's media briefing: https://tinyurl.com/39w9vhx6