Rooms 2 Go Wins Main Race of Lakeland Swan Derby 2022
by James Coulter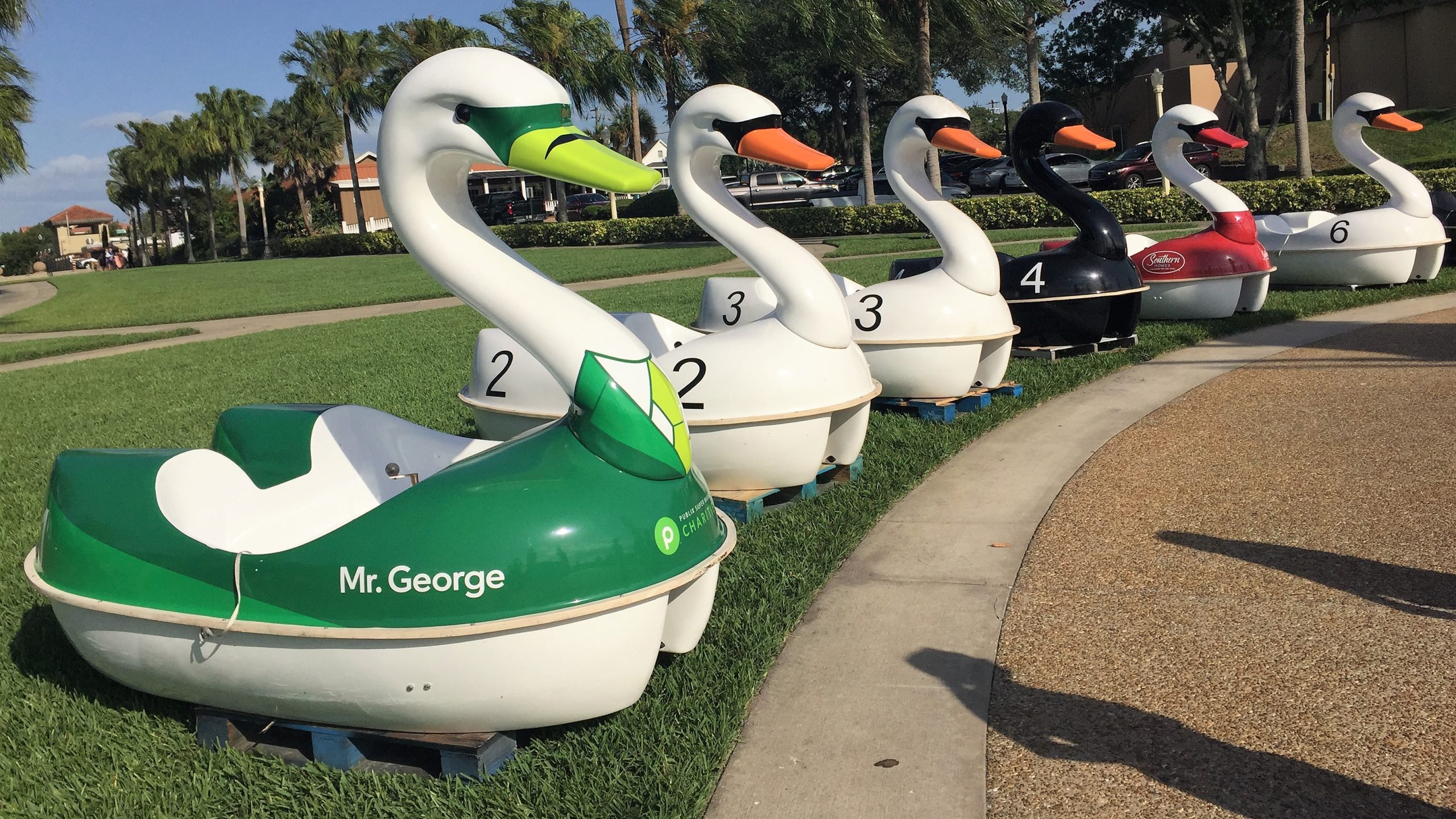 After competing in the Lakeland Swan Derby for several years, the team from Rooms 2 Go, the main sponsor of the annual fundraiser, won first place at this year's race.
Both Justin Miller and Kevin Smith have been competing in the race for five and four years respectively. They have usually placed second over the past few years. However, this year, they finally won first place for Swans 2 Go, the team for Rooms 2 Go.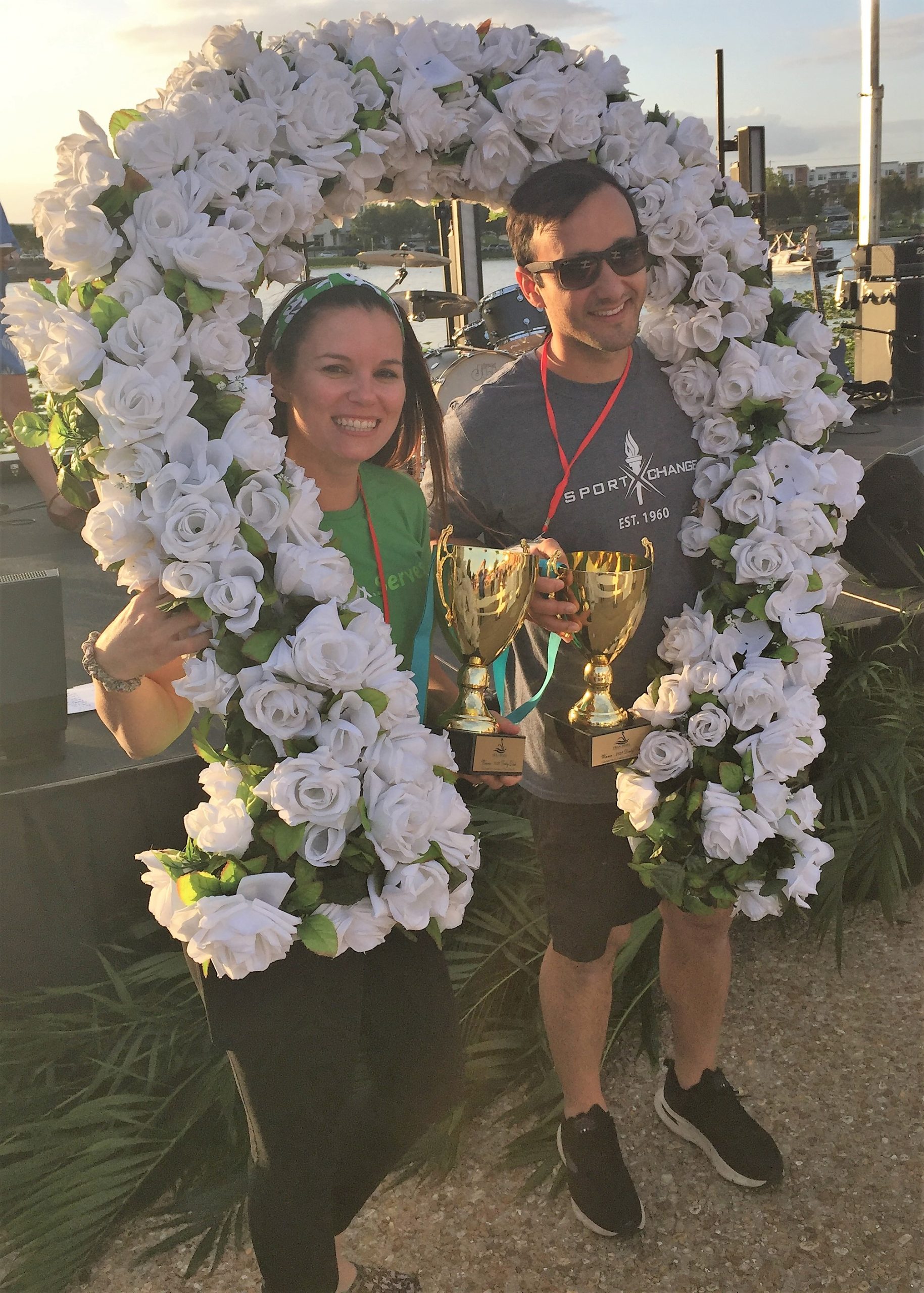 "It feels great to finally win it," Miller said. As for the event itself, they love the camaraderie of "all the people. We had a great time, [and] the event is awesome."
More than 20 teams put the pedal to the metal as they paddled their way to victory during the annual Lakeland Swan Derby on Friday evening. Each team manned a swan boat and paddled a full or half-lap during one of three races on Lake Mirror in Downtown Lakeland.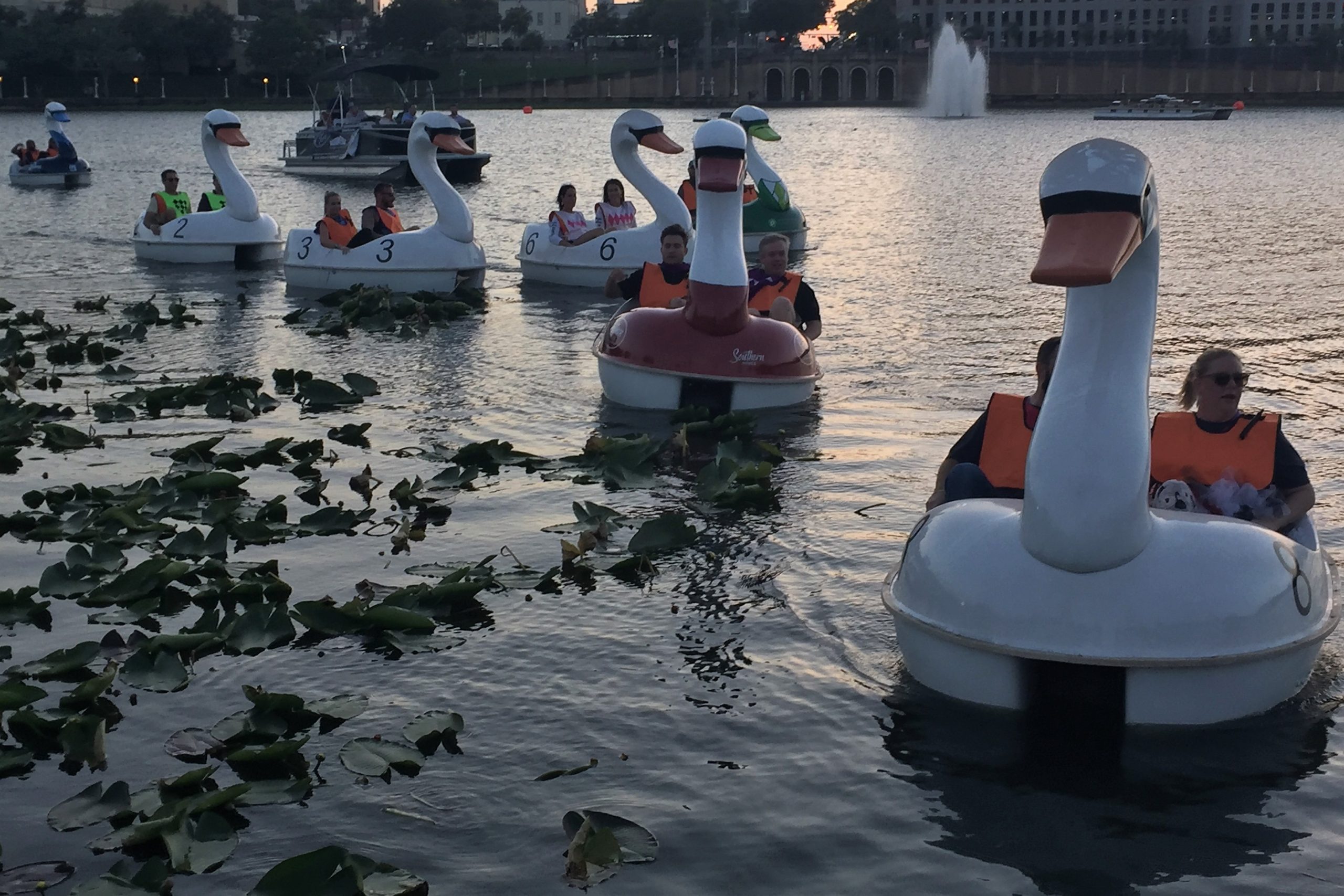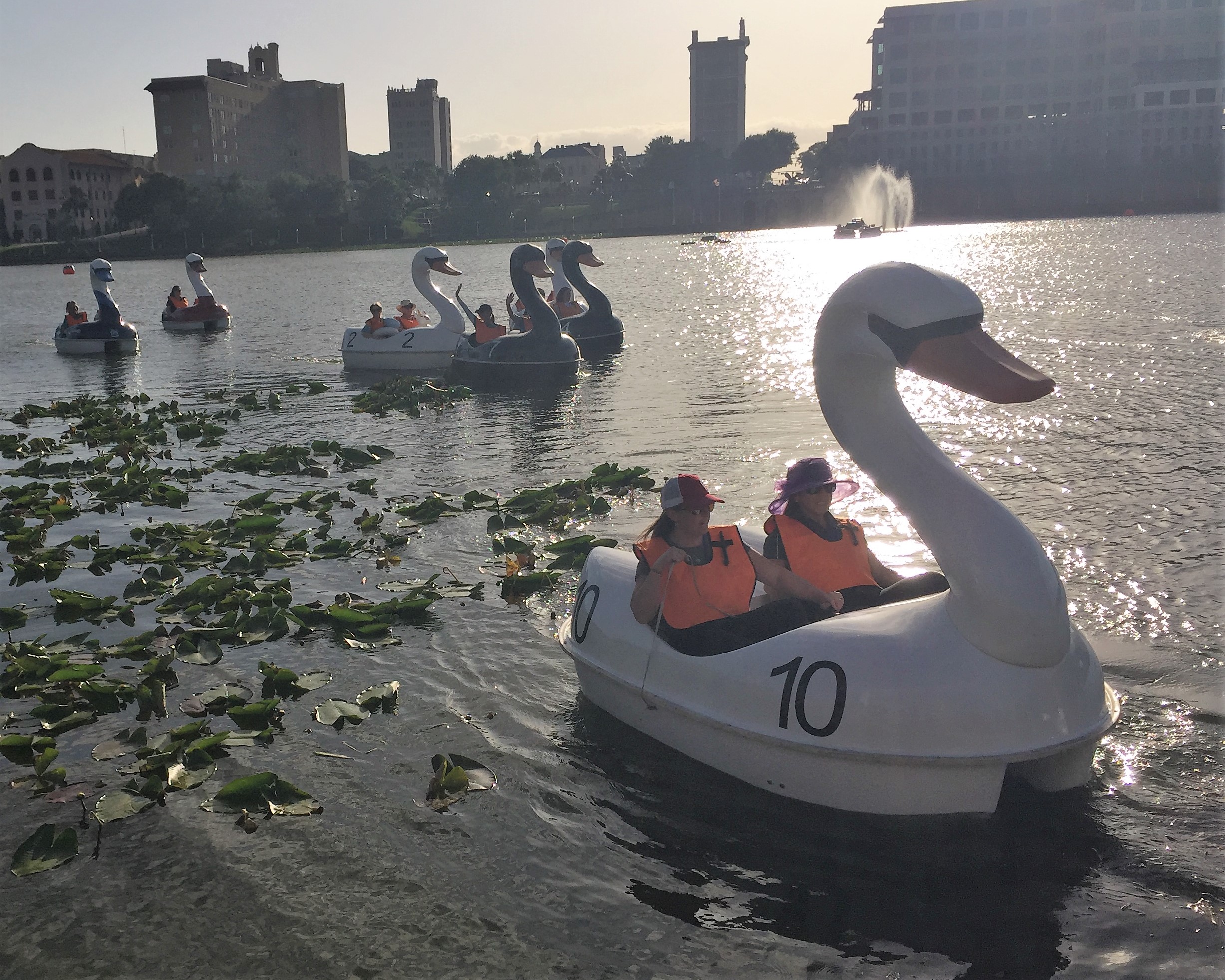 Several hundred people gathered around Frances Langford Promenade to watch the festivities. They also listened to live music, enjoyed bounce houses and food trucks, and participated in smaller competitions such as the derby hat contest.
The derby consisted of three races. Rooms 2 Go won first place in the main race for their team Swans 2 Go. The Maiden Handicap was won by Swan Scholar, the team for the Academy Prep Center of Lakeland.
Anna Toms and Rebeca Knowles attended the race for the first time this year. They were so excited to participate, and they were astonished that they won, especially since the race felt so close to call, Knowles said.
"It was a lot harder than it looks," she said. "We did a great time racing against the other teams. For a second there, we weren't sure until they called our team. We were racing neck to neck…LVIM does an excellent job bringing the whole community together for a cause."
Finally, the Derby Dash was won by the team One Swan, One Purpose. This was the first time Joey Tirado and his teammate participated in the event. While he loved winning the race and was surprised that he won it, he loved being able to give back to a good cause.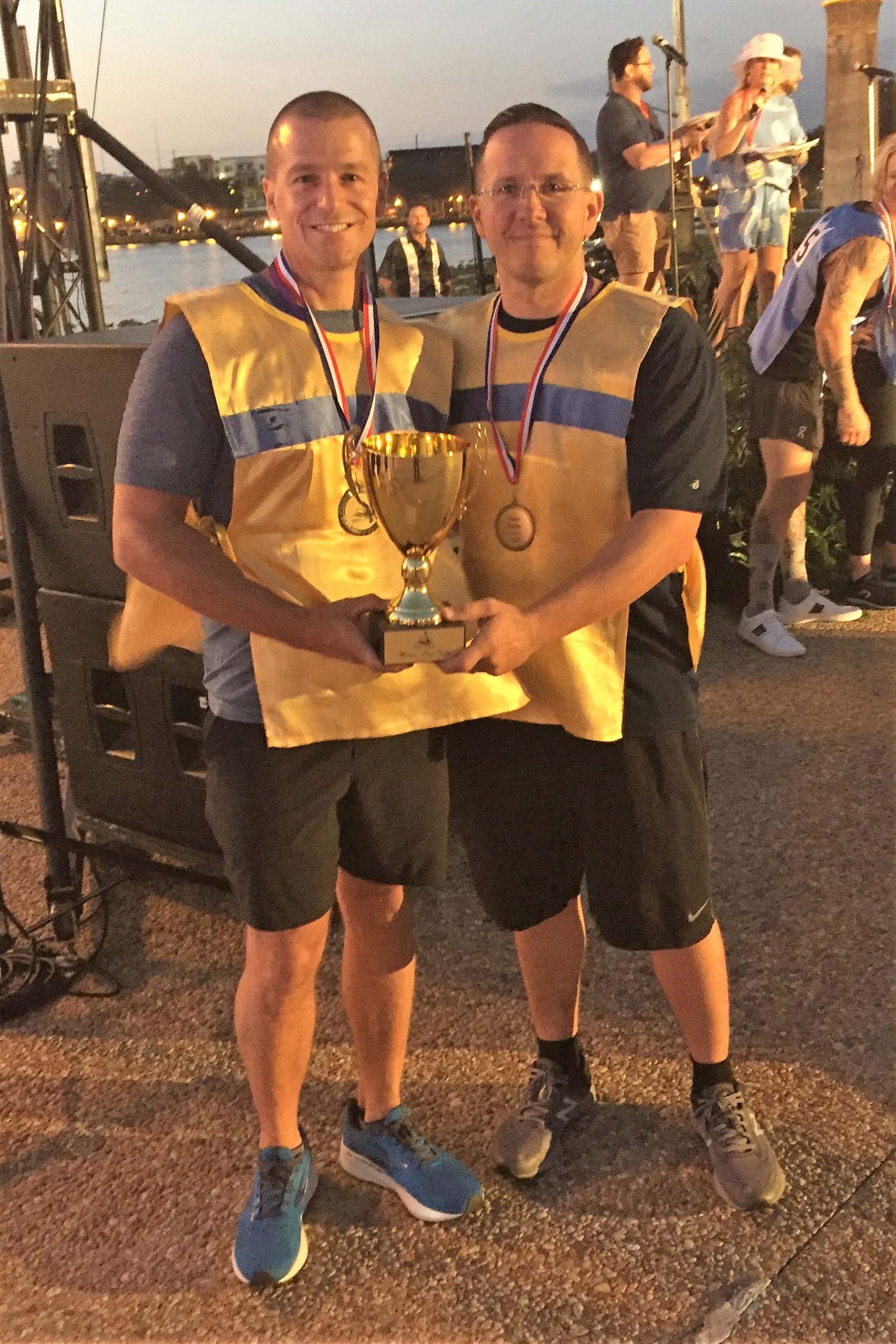 "More than anything, it is a great cause," he said. "We are happy for fundraising, and LVIM, they are the true winners. Again, helping them and sharing their mission, and making them more money. If you are not aware of LVIM, we encourage you to do so because they are great at what they do for the community."
The Swan Derby serves as a fundraiser for Lakeland Volunteers in Medicine (LVIM), a local non-profit organization that offersmedical coverage to working-class families. With more than 20 teams participating and 1,000 people attending, this year's event experienced a phenomenal turnout, explained Alice Koehler, LVIM President and CEO.
"I love to see the community come together to support a beautiful cause and support LVIM, which offers primary healthcare to the working uninsured," she said. "The event more than met my expectations. It is proven by the number of people who came out, and the number of people who are here attending the event. We do this as a community give back and fundraiser and sponsor to provide community benefits."