Syfy Bartow 2022 Traveled to Galaxies Far, Far Away
by James Coulter
Most women who try to win beauty pageants try to be the "fairest of them all." However, Allison Lovelady won her title of Miss SyFy by being a villian who preys upon "pour unfortunate souls."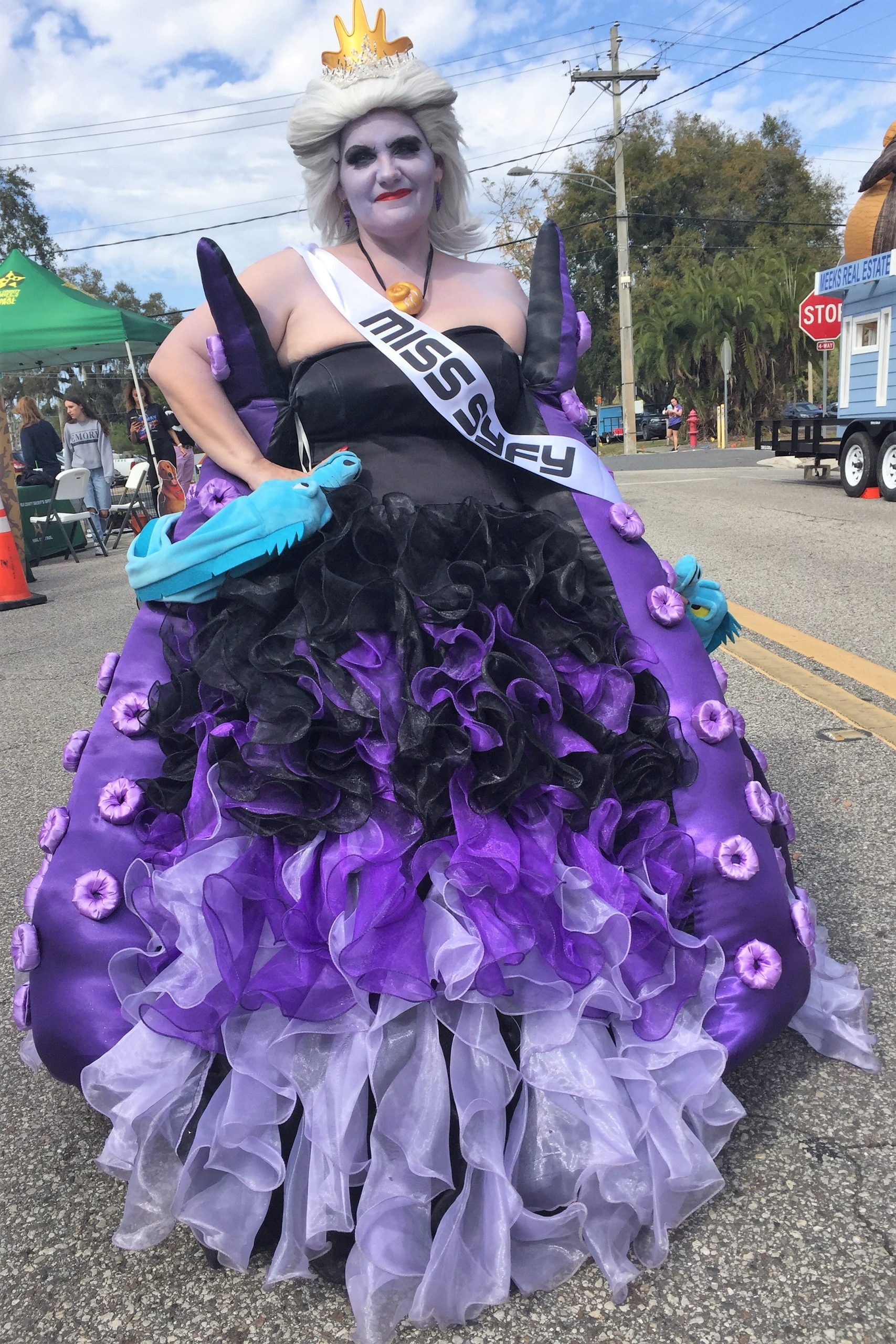 Lovelady attended the annual outdoor sci-fi festival in Bartow dressed as Ursula from The Little Mermaid. She bought the dress from a thrift store and sewed her own tentacles. The suction cups were created from a pool noodle, and each were wrapped in purple ribbon and sewed on individually.
"Each one [tentacle] took five to seven minutes," she said. "There is ninety six of them, and it took a long time to get each tentacle together."
She participated in the cosplay contest with several other costumed attendees. Her outfit won her the title of Miss SyFy, a win that totally caught her by surprise.
"I am shocked, and it feels great," she said. "I enjoy all of the inspirational cosplay. I love seeing people be who they want to be."
For its tenth annual event, SyFy Bartow drew in fans, geeks, and nerds of all shapes and stipes to Downtown Bartow to share their love of comics, video games, movies, and other fandoms. This year's event was themed to "Galaxies Far, Far Away" with an emphasis on Star Trek, Star Wars, and other sci-fi franchises.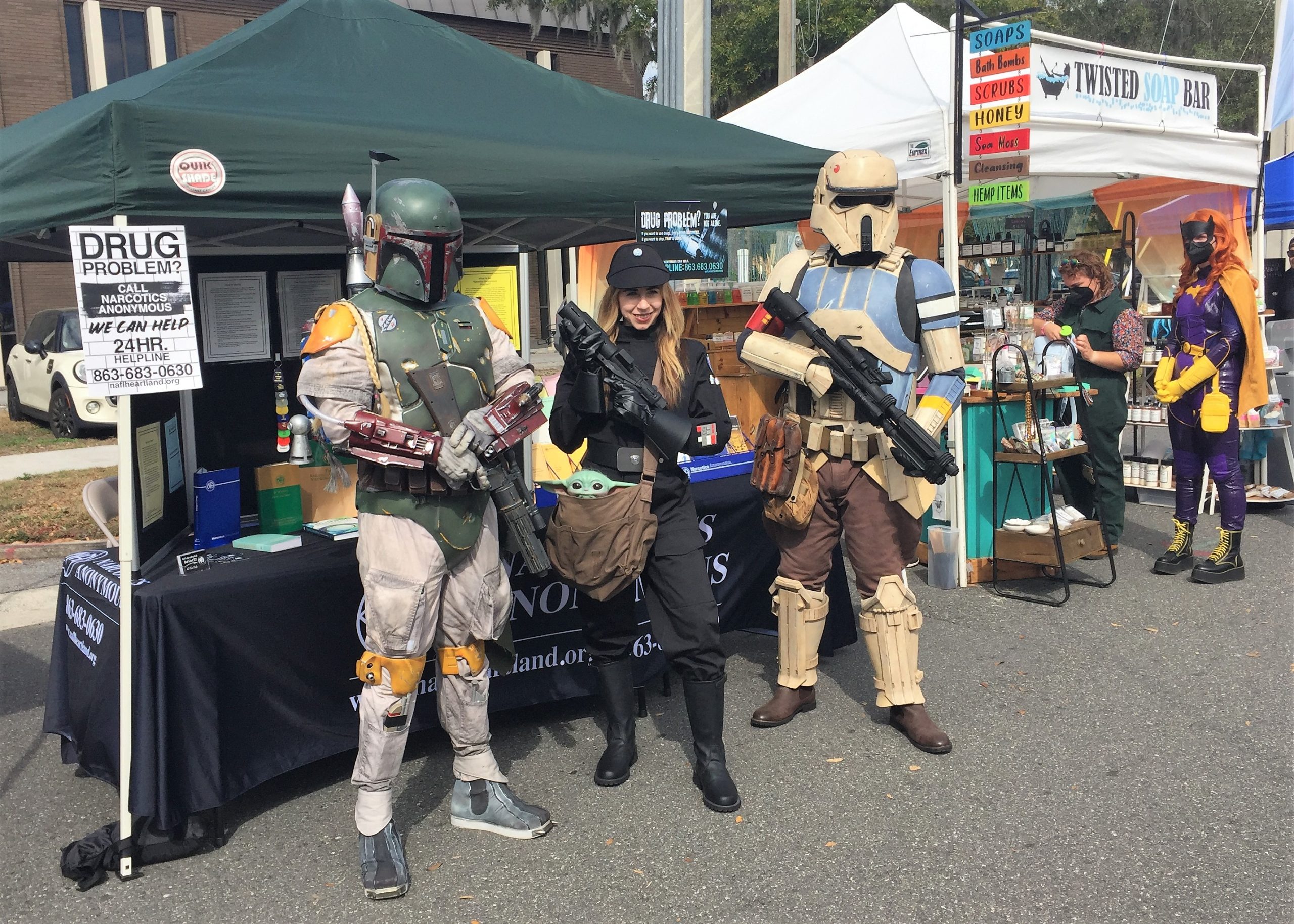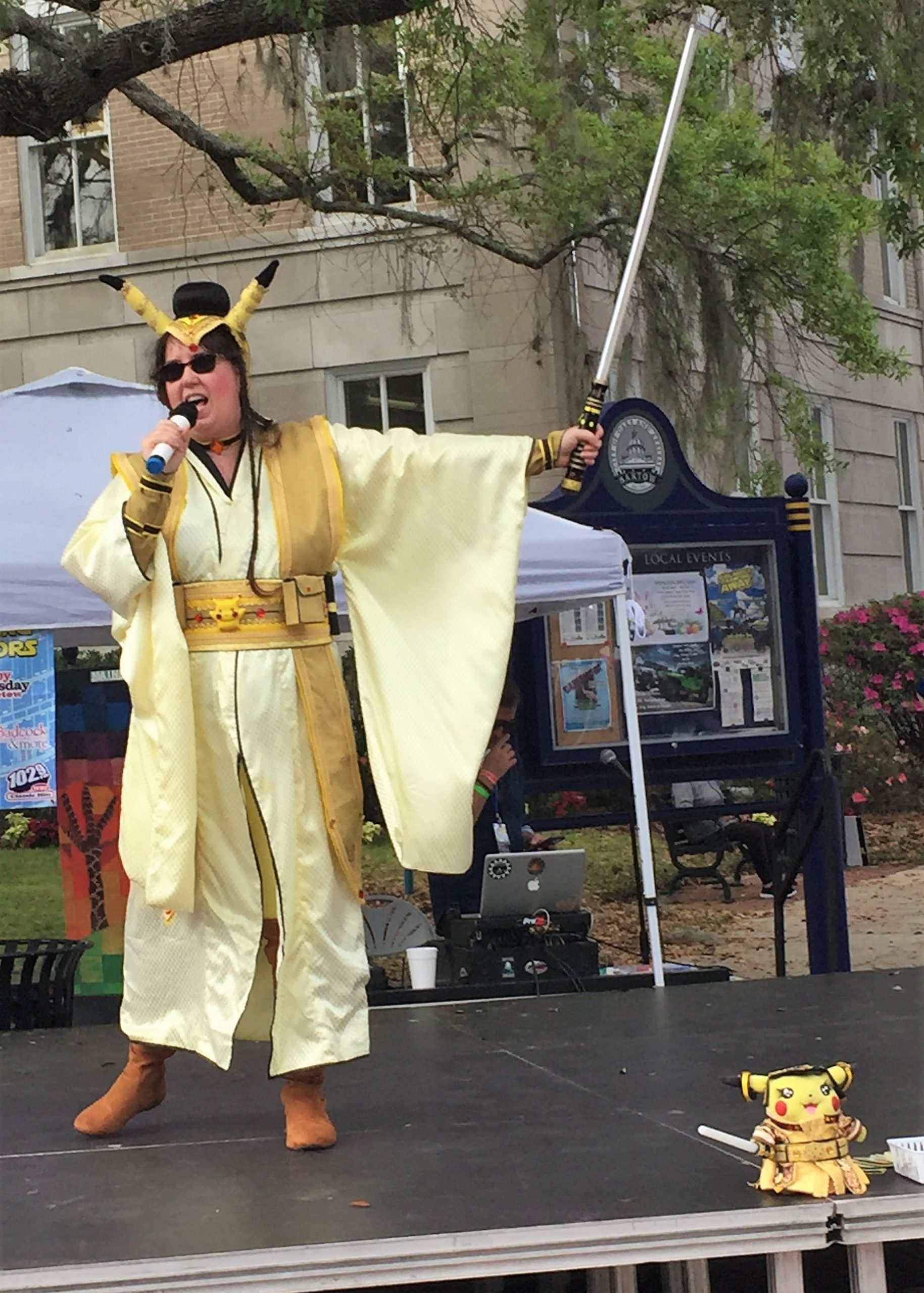 All along Central Avenue, vendors showcased their merchandise and collectibles, from costumes and tabletop roleplaying accessories, to lightsabers and other toy weapons. Many attendees arrived dressed in cosplay, or "costume play", of their favorite characters from movies, shows, games, and comics.
Ray Ballard and his wife, Lynn, attended with their cosplay company, Full Steam Ahead. Keeping with the event's theme, they arrived with many of their friends dressed up as characters from Star Wars. For the past decade, they have been attending SyFy Bartow every year except the very first, Ray said.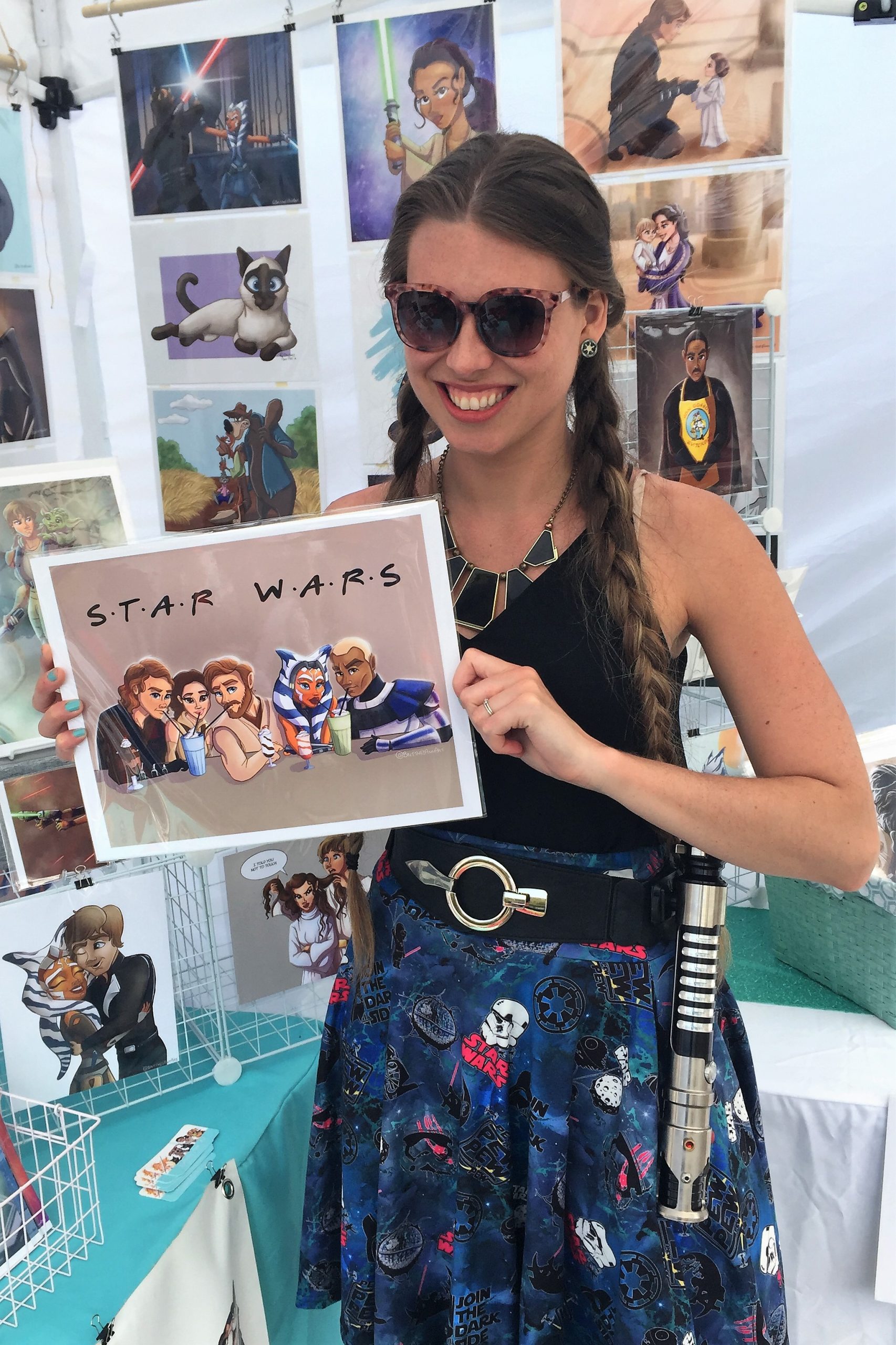 "So, the only year we have missed was year number one just because we did not know it was happening," he said. "We have been here forever. This is one of the best sci-fi conventions in all of Central Florida bar none….When you see someone dressed as Boba Fett, or that and they notice the character, they are excited to be a part of this, and that is the excitement of bringing people back."
Many artists arrived to showcase their fan art. Britney Ann from Tampa arrived to show her drawings of her favorite Disney, Star Wars, and Marvel characters. She has been drawing ever since she could pick up a pencil, and she has been drawing professionally and visiting events like this for four years.
"It is a lot of fun seeing all the people here. I think it [the best part] is [the] interaction of people liking the same thing you do," she said.