First Frostproof Fall Street Dance Draws Hundreds
by James Coulter
More than one hundred Frostproof residents strapped on their dancing shoes and danced the night away during the inaugural on Frostproof Fall Street Dance on Saturday evening.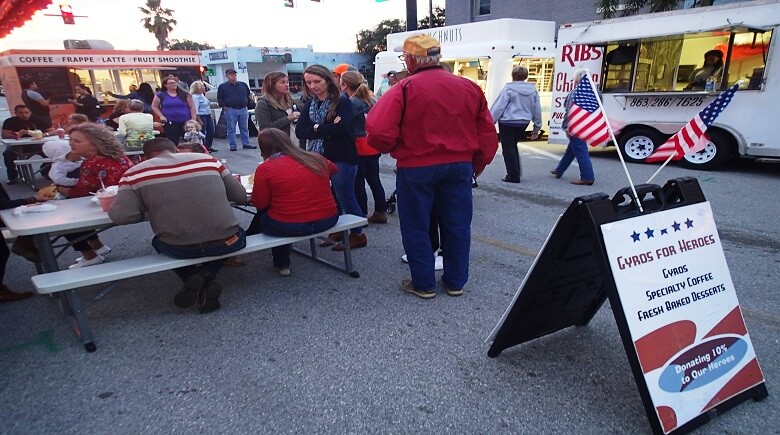 Local residents and out-of-town visitors had the chance to enjoy a boot-scooting boogie out within the crisp fall air and underneath the ornate hanging street lights along East Wall Street.
While the event started around sunset at 6 p.m., the real festivities were kicked into high gear by 8 p.m. with live music performed by Cory Greenway and the Outta Hand Band.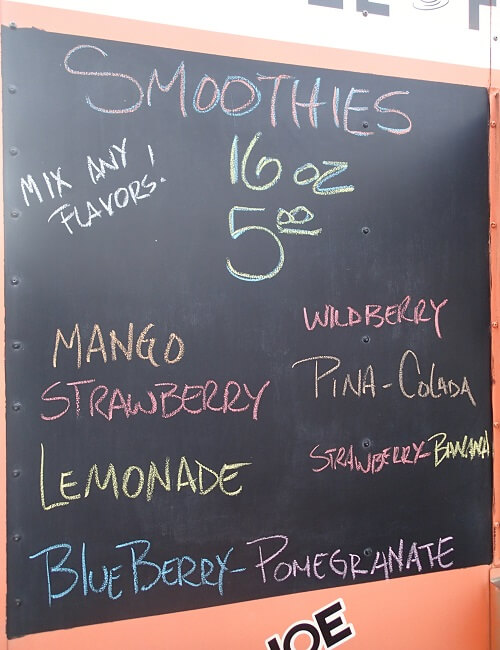 When not burning away calories and working up an appetite dancing in the streets, guests could fill up on food served by local vendors and food trucks, including Watcha Got Cookin, Vintage Donuts, Just Ribs, and Cuppa Joe on the Go.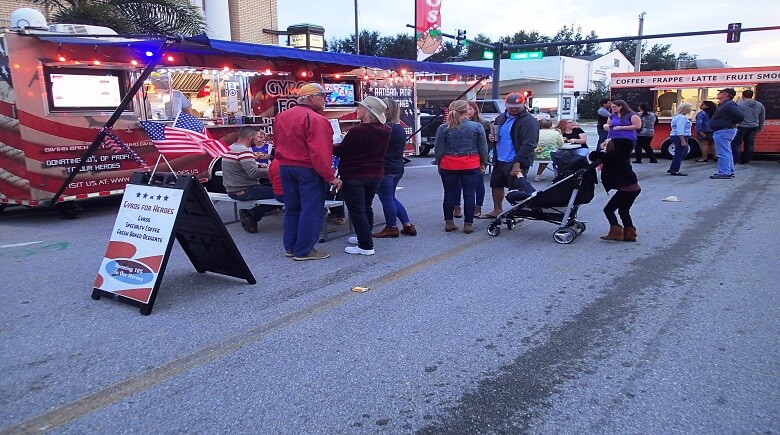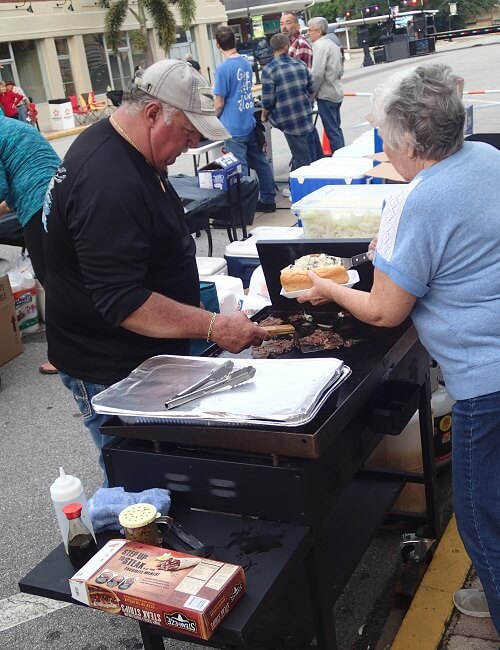 Ron and Sue Campbell, owners of Vintage Donuts, had previously visited the city during past events such as last year's Christmas parade.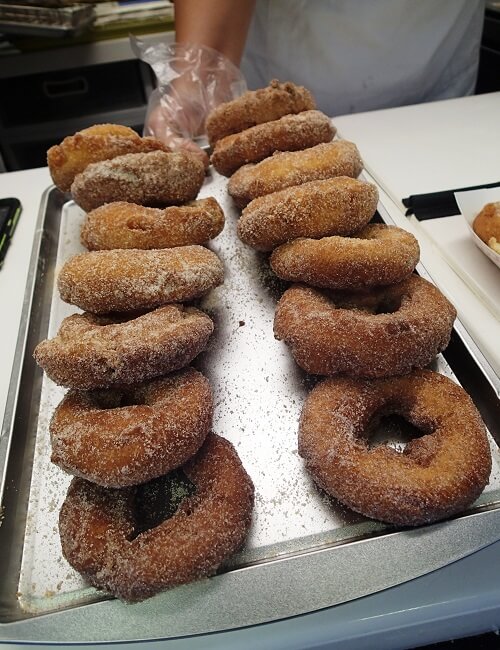 Having been invited to this inaugural street dance, they jumped at the opportunity to visit the quaint small town once again and serve their famous old-fashioned donuts.
When asked what they were anticipating most that evening, Sue replied that they were expecting, "great things and to have fun and bring you all great donuts."
Jon Collette, owner of Gyros for Heroes, was also contacted to attend the event, and was also anticipating a great crowd willing to enjoy his great food, especially since it supports a great cause.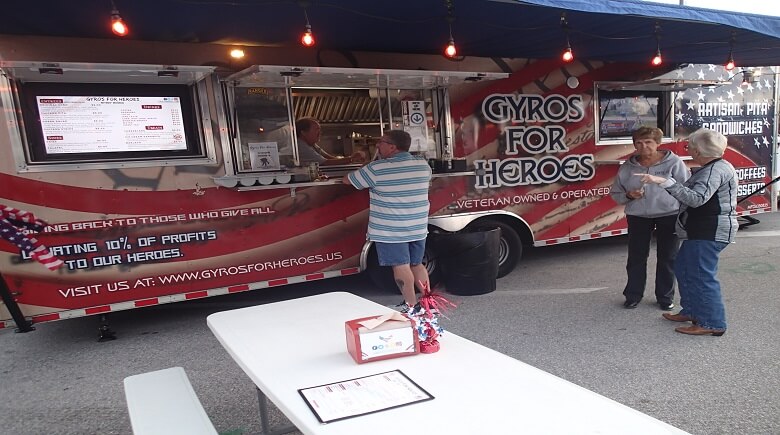 More than 10 percent of his proceeds go towards the Wounded Warriors Project. As a retired veteran for more than 42 years, he had always wanted to start a business to help his fellow veterans.
Having been in business for several years, the loyalty of his customers have been the key to his overall success.
"I was getting tired of mowing grass, [and] I wanted to do something different," he said.
This was not the first time that the town of Frostproof danced underneath the night sky lit up with hanging street lights.
Earlier in September, the town celebrated it Centennial Celebration, which concluded with an outdoor street party along East Wall Street in front of the historic Ramon Theater.
Street lights had been strung up over the street for the special occasion, and have remained hanging there ever since.
With the outdoor street party proving especially popular among locals, many residents started asking when another event like that would be hosted, which helped inspire this event as a result, explained Leslie Brewer, a city council member, and one of the event organizers.
"After the Centennial, and the turnout from that, we wanted to utilize the lights and keep it going, to keep the spirit alive," she said. "The people enjoyed the street dance, they were asking when they wanted to have it again."
Within the very first hour of the evening, more than one hundred guests flocked the street to either dance or lounge about along the sidewalk and enjoy the music.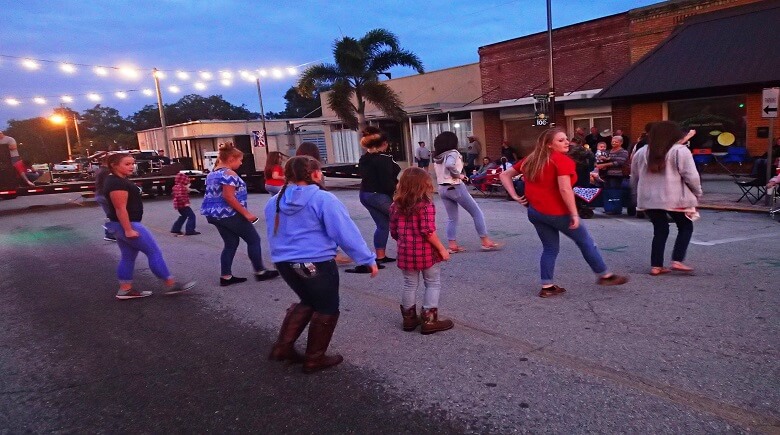 "It is a great turnout," Brewer said. "We have a lot of people here early on even with the wind. It is going just as expected."
Austin Gravely, a city council member and the main organizer for the event, loved the sense of community that evening, and felt it was a great opportunity to help give back and provide something entertaining for the city residents.
While he more than believes that improvements can be made for future events, with expectations of potentially making such an event a quarterly one, he felt that the event that evening was great enough as it was.
"It seems to be pretty picture perfect," he said. "Can't really get much better than this."