P&J Farm 2 Fork Serves Frostproof Local Food From Local Farms
by James Coulter
Until recently, the city of Frostproof, despite being surrounded by acres of rural farmland, did not have a place that served local food provided by local farms.
Billie Sue Hutto, owner of P&J Recreation in Frostproof, wanted to change all that by opening a farm-to-table restaurant that served local food from local people.
P&J Farm 2 Fork is Frostproof's newest restaurant and Polk County's newest farm-to-table establishment that serves meals prepared from fresh ingredients from local farms within the city, county, and even the state.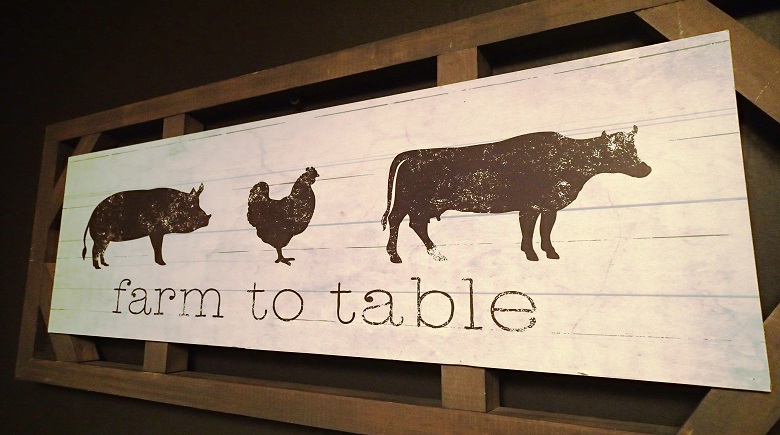 Currently, the new restaurant is cooperating with local farmers to provide locally-sourced produce, spices, and even meat such as beef and chicken.
"We are focusing on helping not only the county, but also the state of Florida," Hutto said. "So we are getting [food] from the outskirts of Florida for more products, but we are going to try to keep it as local as possible."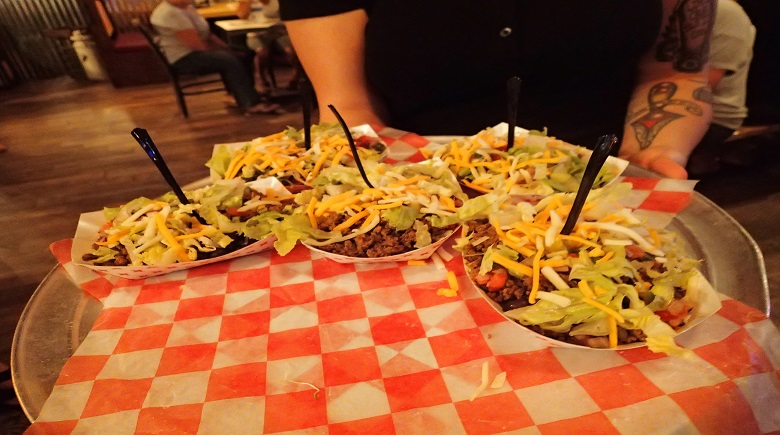 As their menu relies on local produce, menu items will rotate seasonally with different specials depending on what food is currently in season.
Whether you are enjoying a chicken sandwich, a vegetarian pilaf rice bowl, or a taco or burrito topped with guacamole or Pico de Gallo, you can rest assured that the veggies you're munching on were grown from local farms and pulled straight from the soil of Polk County itself.
As a fourth generation Frostproof resident, and as a U.S. Army veteran, Hutto loves her hometown and does everything she can to give back to it.
"I have a passion for hospitality, service, food, and people in my community," she said.
When the city was lacking a facility for their American Legion Post 95, she gratefully offered up the location right next door to P&J Recreation, which had previously served as an event space for the restaurant. The new Post location hosted fundraiser events such as bingo nights to help raise money for local causes.
Unfortunately, the building caught fire following Hurricane Irma, and the American Legion had since been moved to its new location at the clubhouse in front of Lake Reedy.
Now that the space has been revitalized following the fire and has remained vacant since then, Hutto decided to utilize it as an expansion for the restaurant.
Since there are very few resturaunts where the food is locally-sourced, she decided to continue her goal of giving back to the community by serving food items that are made from local farmers, both within the city and the county.
Converting the new building into another restaurant required a lot of hard work on behalf of Hutto, her husband, and several local contractors, but their work has since paid off with the refurbishment of the new facility.
Helping offer fresh food prepared from fresh, local ingredients is the restaurant's manager, Trisha Runnels. She has been cooking ever since she was a little girl growing up in her parent's bakery in Columbus, Ohio.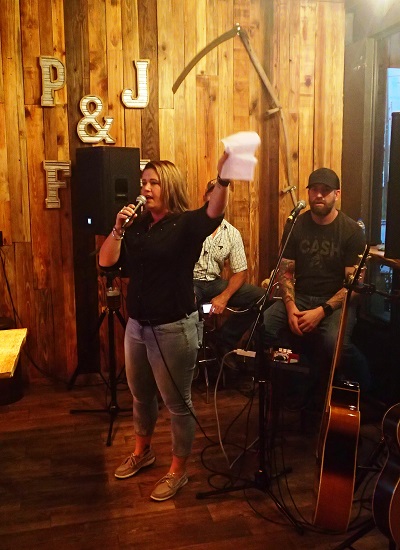 Though most people consider her a 'chef', Runnels refuses to accept the title. She feels it is a title that people should earn by attending cooking school, which she never did. Instead, she worked under several chefs and learned from them.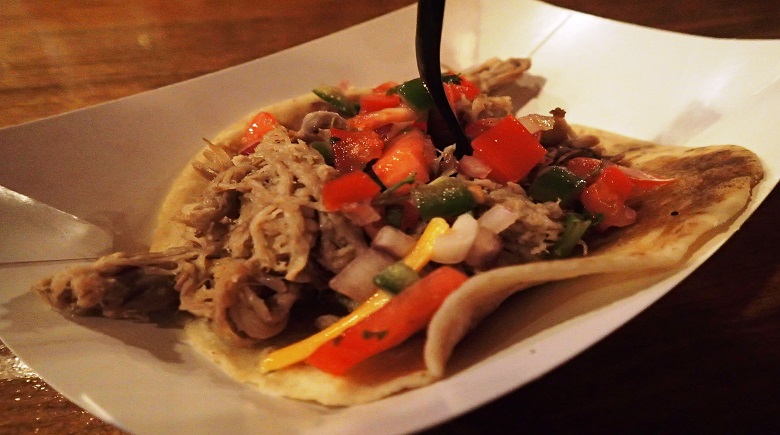 Ever since her 12-year-old son developed several food allergies to soy, cod, and shellfish, Runnels has been cautious in what she prepares and carefully checks the ingredients to ensure they're safe.
"I discovered that all of the food I was preparing and we were eating had 25 ingredients and I couldn't pronounce any of them," she said. "That got me started with cooking everything fresh…Food is very important to me. What we put in our bodies is very important to me, [as well as] getting things local, supporting our local farmers, [and] giving them the money instead of big business."
As someone who is especially conscious with preparing food that is fresh and locally-sourced, she more than jumped at the opportunity to help prepare its meals as the restaurant manager when Hutto approached her with the job proposal.
The soft opening on Friday evening proved to be a tremendous success. At first, Runnels was nervous that no one would like her unique cooking style; yet seeing so many satisfied customers and hearing how much they loved her food gave her quite the confidence boost.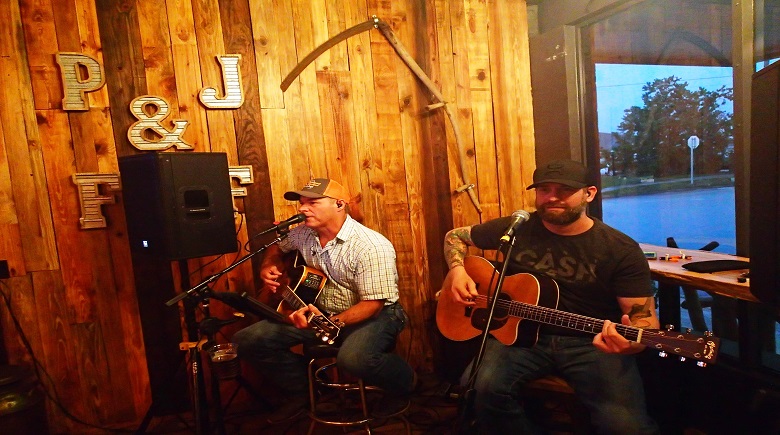 "Reception and feedback was absolutely amazing," she said. "When I walked the crowd, a lot of the people were like, 'Oh my gosh, this is amazing.'"
Both Runnels and Hutto hope that business will grow by improving what needs to be improved, such as speeding up service, while keeping everything that's good consistently good.
The new restaurant is set to open on Saturday, Sept. 1 during the city's centennial celebration. With its overall rustic atmosphere and its objective to serve local food from local people, Hutto hopes that her new place will make a great fit in her community.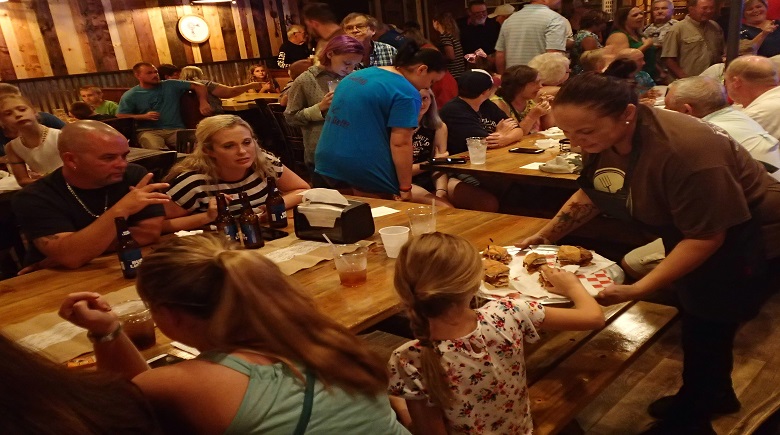 "People can come in and have good customer service," Hutto said. "[They can expect] good whole town people, ready to serve and make things happen and grow with us."
PS's Farm 2 Fork is located at 35 South Scenic Highway in Frostproof. For more information, call 863-368-1313, or visit their website at: www.pjsfarm2fork.com.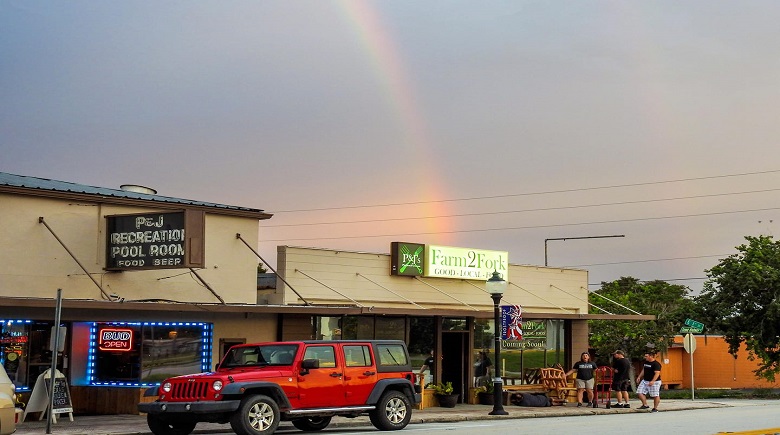 See video:
https://www.facebook.com/276468719808932/videos/2178404065773084/