Lakeland Police Department Press Release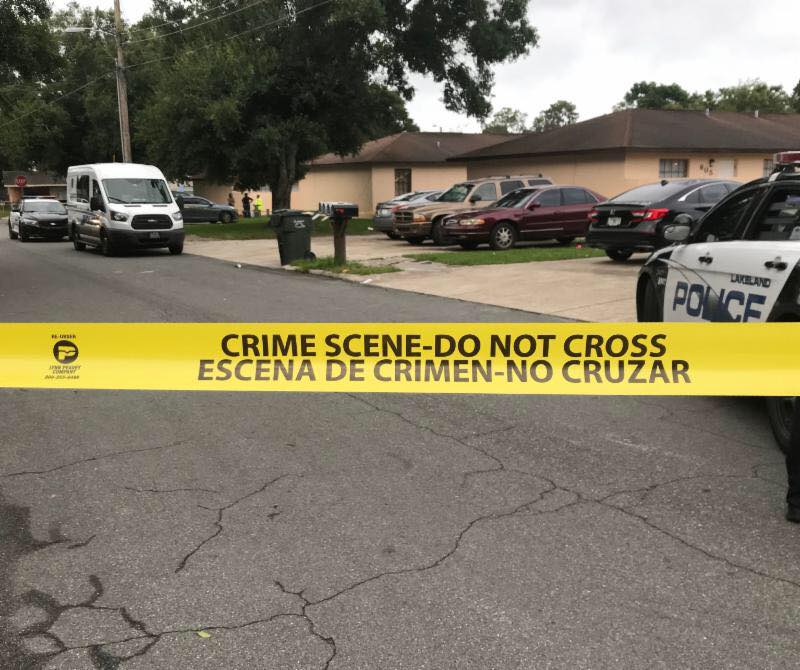 LAKELAND, FL (May 28, 2018) – On May 28th at 5:18 a.m., the Lakeland Police Department responded to the area of 603 Kansas Avenue in reference to a 911 call from a citizen reporting a disturbance. The citizen stated that the witness, Kristasia Coby, knocked on their door and reported the suspect, Ronald Williams, had broken a window in the victim's apartment. The victim has been identified as Sheena Lawson, 32 years of age. Coby left before the citizen could get an exact address. At 5:22 a.m., Officer Richburg arrived on the scene at and was attempting to locate an address of the disturbance when he heard two gun shots.
Officer Richburg observed Ronald Williams, 26 years old coming out into the street with an apparent gunshot wound to the right knee. Williams stated he had been shot. Officer Richburg and other officers transported Williams to a position of cover and made arrangements for EMS to pick up Williams at a safe staging location. Williams was transported in a marked police car out of the area and delivered to EMS while other officers maintained a crime scene and secured the area.
At 5:33 a.m., a witness from 603 Kansas Avenue came out of the apartment and then Sheena Lawson followed. Lawson stated to the officers that Williams was an ex-boyfriend and that he had broken her bedroom window and climbed through the window. Lawson armed herself with a handgun and in fear for her safety, she fired at Williams several times hitting him on the buttocks and the leg. At that point, Williams fled from the apartment and encountered Officer Richburg.
Williams had threatened Lawson in the past and she was so concerned that she had been having various friends stay with her.
An arrest affidavit on Williams was completed for Burglary of Occupied Dwelling with Battery on Occupant, Battery (Dating Violence). Williams is still currently in a medical facility for his non-life-threatening injuries.
Arrested: Ronald Williams, 26 years old. 2121 San Gully Road, #11, Lakeland, Fla.