Frostproof Main Street Resource Team Visits To Help Revitalize Downtown
by James Coulter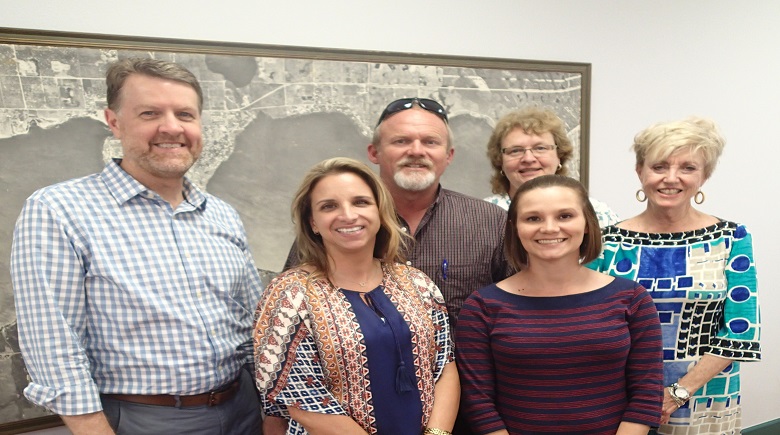 Located eleven miles south of Lake Wales and five miles east off of U.S. Highway 27, nestled between two lakes and hidden among the orange groves, is a quaint little town called Frostproof.
While considered a hidden treasure among locals, the town hopes to become more of a well-known treasure through economic development, especially with the help of its newly-established Main Street Frostproof.
Main Street America is a program of the non-profit National Main Street Center which, according to its website, has been helping "to breathe new life into communities across the nation though a comprehensive, inclusive, place-based, and people-focused approach."
Last year, Frostproof was one out of three cities selected to be added to the list of Main Street communities by Florida's Secretary of State.
Part of the services provided to these new communities include a visit from a resource team to help develop a personalized plan to revitalize the city while preserving the aspects that make it unique.
The Frostproof resource team includes four representatives from across the state with a combined 100 years of experience who help develop such a plan by touring the city, visiting with local stakeholders, and conducting additional research through surveys and community meetings.
"We are gathering a lot of information to identify the strengths of the community and even some of the weaknesses [and] what can be done to address those," explained Kathy LePlante, Senior Program Officer and Director of Coordinating Program Services for the National Main Street Center.
One such weakness the team plans on addressing is the city's 60 percent occupancy rate, with plans to not only develop ideas to attract more residents and businesses into the city, but also to inspire local residents to do business within their own hometown.
"We are really looking at all aspects as to how make Downtown Frostproof more vibrant especially economically so that people don't have to go out of town to get what they need," LePlante said.
The small town has experienced some economic development with new businesses opening within the outskirts of the city, but not so much within the downtown area, explained Kelly Banks, Executive Director of Frostproof Main Street and the Chamber of Commerce.
Last year, the city opened a Save-A-Lot after seven years of existing as a "food desert" without a grocery store. The year prior to that saw the opening of an ACE Hardware, thus helping local residents to meet their hardware needs.
Otherwise, many local residents still see the need to travel outside of the city to do most of their major shopping, a trend which Frostpoof Main Street hopes to address in the near future.
"I would like to see our local communities stay local," said James Keene, Frostproof Main Street President and City Public Works Director. "Right now they have to go out of town for pretty much everything. They have a couple options here and there, but I would like for them to shop local, stay local, and play local."
While such economic development could be promoted through economic incentives and initiatives, such change starts from the bottom up through a commitment by local residents to help support their local economy.
Jessica Newman, as the Community Redevelopment Agency Director for Wauchula, knows through firsthand experience that such development starts from the ground up by encouraging local residents to support their economy and taking pride within it, as it is a mentality that she helps inspire through her city's own Main Street.
"If you have that mentality, then you will go to your local store first before you drive out of town," she said. "So getting the local community on board of being proud of where they are from and to be proud of Frostproof and doing their part in making it successful."
Banks, as a Frostproof local, has done her own part to promote such a local mindset, as she does her best to buy everything she has within the city, only having to leave it once a month to buy something that she really needs.
Often she buys clothes and dresses from local stores and tells other people about it as her own way of promoting the local economy.
"I make it my personal quest to show people that we are not dead," she said. "We need help, and we need to help ourselves, and there are those in the community to support each other."
The resource team has already gathered data through a tour of the city and an on-line survey earlier on Tuesday, and gathered further community input through a town hall meeting later that evening.
They hope to present their findings along with their recommendations to the community through a presentation at the City Hall auditorium on Thurs., April 26, at 6 p.m., a video recording of which will later be uploaded to YouTube.