Lakeland Celebrates Earth Day With Fourth Annual Green Celebration
by James Coulter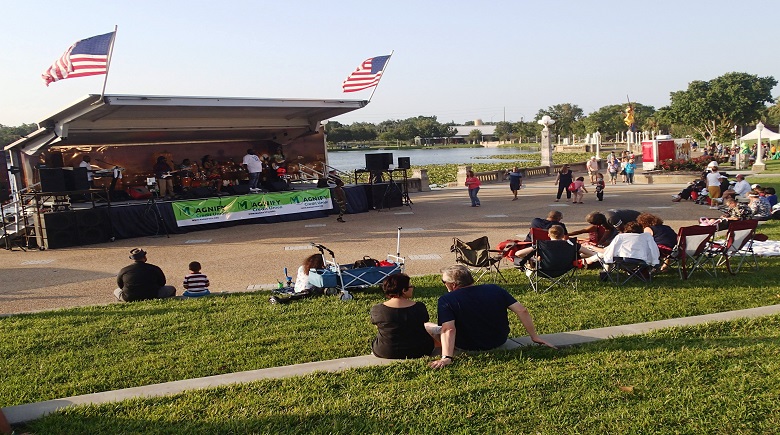 Solar panels, compost piles, and hanging recycled flower pots were some of the ways local schools demonstrated green, sustainable living during the fourth annual Green Celebration in Lakeland.
The free event was hosted at Lake Mirror in Downtown Lakeland to celebrate Earth Day weekend, providing guests with entertainment through live music from reggae band Jah Movement, as well as education through various booths demonstrating green initiatives.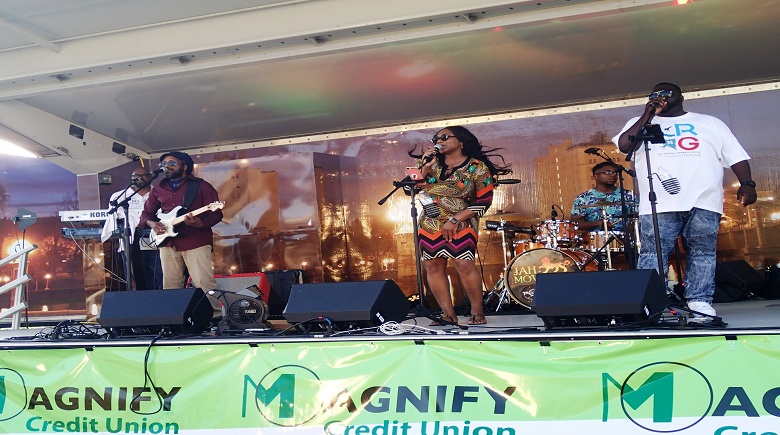 More than a dozen local Polk County schools set up these booths to demonstrate various ways to protect the environment from recycling to clean energy.
Rochelle School of the Arts showcased their compost bin constructed within their school's fabrication lab, and which has been storing most of the schools scraps ranging from banana peels and apple cores to newspaper scraps.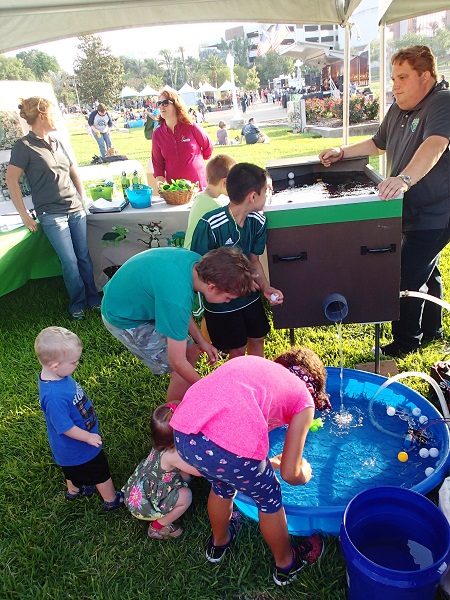 For the past four months, the school has been storing scraps within this bin, along with 750 worms that have been helping decompose the garbage into natural fertilizer that will be used within the school's gardens, explained first grade teacher Taylor Mowery.
"So far the kids have been super excited about composting," she said. "What I want people to take away is that you don't need to go to Home Depot and buy fertilizer. You can make it yourself in your backyard."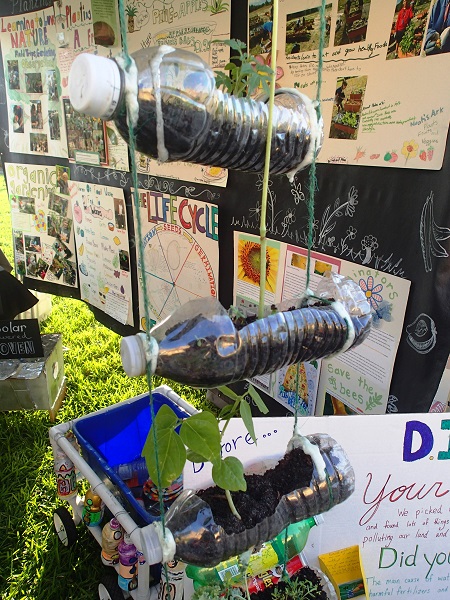 Meanwhile, Winter Haven High School allowed guests a brief reprieve from the hot afternoon air with their cooling room, with cold air produced through geothermal energy.
The makeshift room, constructed with cardboard walls, creates an air-conditioned environment by pumping in water from an outside tank and using a heat exchanger to blow out cool air while taking in hot air, which is then absorbed into the water and pumped back out.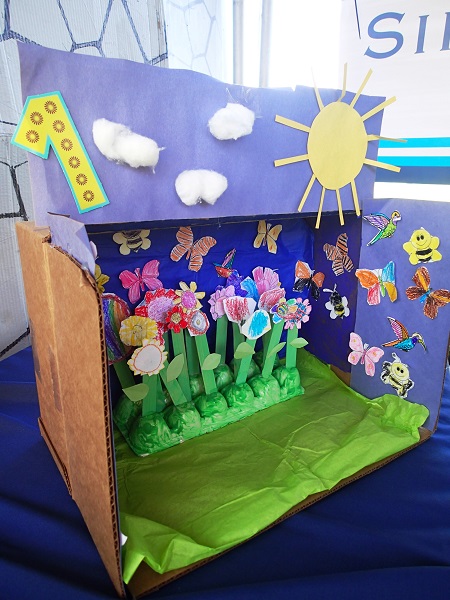 Constructing the room and the mechanics within it was easy enough, but the real hard part was painting it, explained environmental science teacher, Wendy Barr.
The idea for the room was derived by a class project in which students were given the choice of displaying various green energy sources, which they ultimately chose geothermal energy.
Barr hopes that other people, as well as her students, will take what they learn from these initiatives and try to apply them to their own lives to help create a greener earth, she said.
"They can do stuff to help the environment," she said. "They can take something they found here and run with it to make it part of their lives and do some good."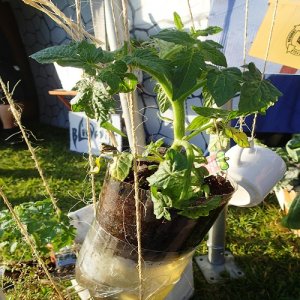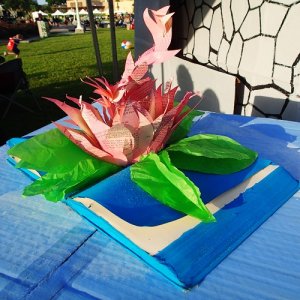 Sponsoring the event that afternoon was Magnum Credit Union, a local credit union that has not only strived to offer an alternative to traditional banking, but help the environment through alternative energy sources.
Its Lakeland Branch was the first net-zero energy commercial building constructed in Florida, generating its own electricity through solar panels without using power from a utility company, and with everything else from the bricks to the floors constructed from recycled materials.
"We are all about helping out the community, we are all about helping the earth and recycling," explained Taylor Palmer, a teller from the Mulberry Branch.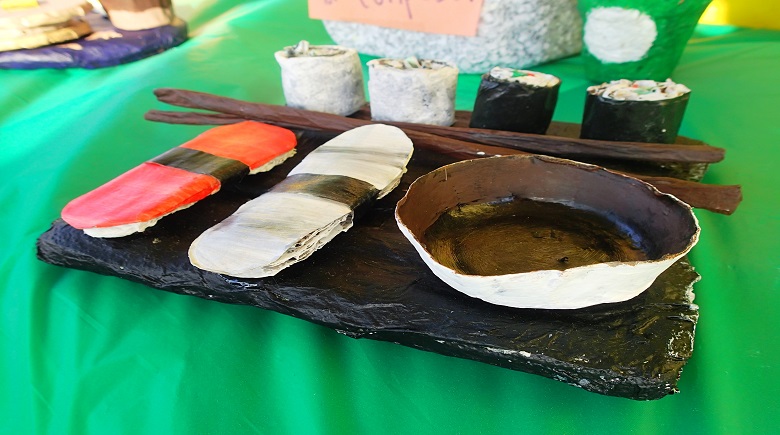 For the past four years, the city has been hosting the event in honor of Earth Day and to help promote environmental awareness within the community through an enlightening as well as educational experience.
While the turnout for this event is smaller compared to similar city events such as the "Red, White, And Kaboom," Fourth of July celebration, the overall event manages to grow bigger and better every year, explained Patrick Peterson, the Creative Service Manager for City of Lakeland Parks and Recreations.
As the city has been focusing on making its own local parks environmentally friendly through such green initiatives such as recycling bins and park equipment made from recycled material, so too does it hope to inspire other citizens to consider such an environmental lifestyle.
"We want people to learn how they use their products and to reduce, reuse, and recycle, and to rethink how they use products," Peterson said.