Haines City Homicide Suspect Arrested in Texas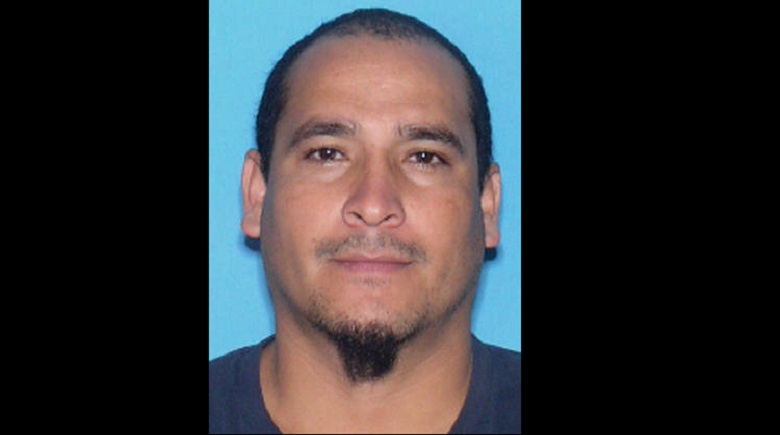 HAINES CITY, FL – McLennan County Sheriff's Office Apprehension Unit arrested Haines City homicide suspect, 38-year-old Maclovio Salas, early Monday morning.
The suspect was found in his vehicle located outside a residence in McGregor, Texas. The Waco Police Department is currently working to obtain a search warrant for the vehicle.
Original Release:
Haines City Police Department Press Release
HAINES CITY, FL – Haines City Police Department is in search of a suspect in a local homicide. Police responded to the area of N 18th Street, Haines City in reference to a gunshot victim early morning, March 17. The victim was located outside of a residence and later transported to an area hospital where she was pronounced deceased.
The suspect, Maclovio Salas, 38, had three children in common with the victim, Ricio Mozqueda, 37. The children ages 17, 14 and a 6-years-old were all at the residence when the crime occurred.
"As if this isn't already horrific enough, the children were exposed to the scene with massive amounts of blood," said Chief Elensky. "They watched their mother die in cold blood."
The suspect is possibly driving a black, Toyota Camry with the Florida license plate number 1075VU, which is registered to his sister. The suspect is considered armed and dangerous. Please call 911 if you see this vehicle.
Detectives were able to obtain a murder warrant with the assistance of State Attorney, Brian Haas and his team. Chief Elensky will be available for comments at the Haines City Police Department at today at 1:00 p.m.
Anyone with information regarding the whereabouts of the suspect is encouraged to contact the Haines City Police Department at 863 421-3636.
Anyone with information who wants to REMAIN ANONYMOUS and be eligible for a CASH REWARD is asked to call HEARTLAND CRIME STOPPERS AT 1-800-226-TIPS or log onto www.P3tips.com to submit your tip via the web. For a secure and password protected mobile app for your smart device, go to the app store and download the free "P3tips" mobile app. No caller ID, no recorded lines, no tracking cookies, no saved IP addresses. Anonymity is guaranteed!!