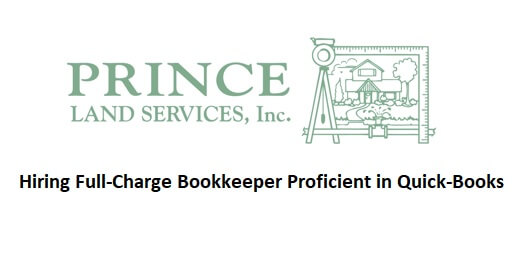 We are seeking a highly organized individual for a full-time position. Primary responsibilities of this position will include recording/remitting payments for account receivables, reconcile bank/credit card accounts, and maintain a coherent system of accounts, with a supporting filing system. In addition, this candidate will create financial statements and related financial reports. File all quarterly tax reports and prepare yearend tax documents. Maintain all company insurance policies.
Qualities we are seeking:
You must be highly organized and possess strong attention to detail.
Self-motivation, ability to multitask, and time management skills are key components to maintain optimum efficiency.
Additional Requirements:
3 years minimum of full charge bookkeeping experience (Non-negotiable).
Accounts payable, receivables and general ledger experience.
Intermediate Excel skills.
Positive Attitude.
Strong verbal and written communication skills.
Benefits: (Following probationary period)
Paid vacations.
Paid holidays.
Health, vision, and dental insurance.
How to Apply:
Please send your resume to Prince Land Services Inc email to

[email protected]

(please do not call with questions)
Please include salary requirements.
200 South F Street                           Haines City, FL 33844                                      863-422-5207