PCSO Traffic Unit is investigating a single-vehicle crash that occurred late last evening and resulted in one fatality, in Davenport.
Preliminary information so far is as follows:
Around 11:10 p.m. on Tuesday, May 2, 2017, a 2015 grey Toyota Corolla that was heading southbound on US Hwy 27 near Legacy Park Blvd in Davenport, for unknown reasons left the roadway and flipped, landing on its roof on the grassy shoulder, and on top of one of the vehicle occupants who was ejected while it rolled.
That occupant, 26-year-old Vanessa Miller of Kissimmee (female), died at the scene.
The other occupant, 22-year-old Luigi Grieco of Kissimmee (male), was airlifted to LRHMC with significant injuries, but is expected to recover.
The roadway in that area was shut down for several hours during the investigation.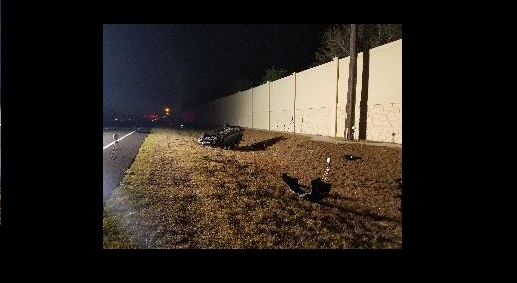 The investigation is ongoing.
This update sponsored by: