Arrest Made In Triple Traffic Fatality from July 9, 2016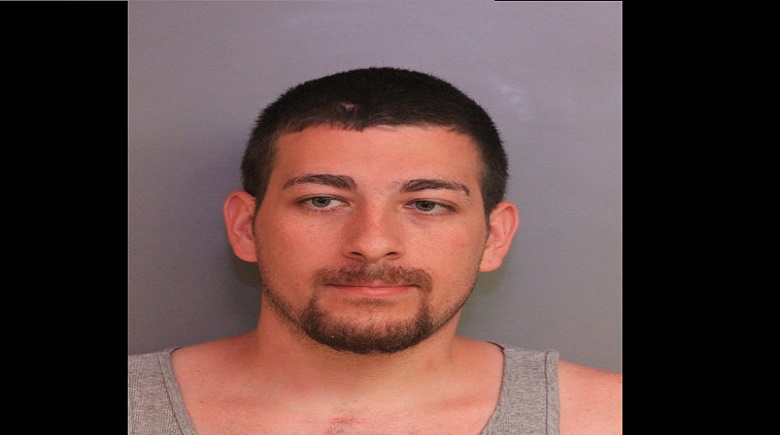 LAKELAND, FL (April 24, 2017) – On Saturday, July 9, 2016 at approximately 11:36 p.m., the Lakeland Police Department Traffic Homicide Team responded to the scene of a fatal crash involving (3) fatalities. An orange colored Volkswagen GTI was traveling southbound in the inside lane on US 98 north in the 4900 block. A blue Nissan Sentra was traveling northbound in the middle lane on US 98 North in the 4900 block. The Volkswagen was street racing a light in color, possible white, Ford Mustang.  The driver of the Volkswagen, later identified as Michael Marrero lost control and entered the northbound lanes of US 98 North. Marrero then crossed through the inside northbound lane and entered the middle lane of US 98 North at which time the front of the Volkswagen impacted the Nissan on the front left corner. The impact redirected the Nissan causing it to rotate, flip and come to a final rest approximately 30 feet away from the point of impact. Marrero continued in the Volkswagen coming to a final rest approximately 49 feet away from the point of impact in the roadway.
The operator of the Nissan, Christopher Lee Stewart Jr., 22 years old, and the front seat passenger, Kathrin Renee Pitock, 22 years of age, died at the scene as a result of injuries sustained in the crash. The rear passenger, Brittany Danielle Lewis, 25 years of age, was transported to the Lakeland Regional Health Center in critical condition but died a short time later from injuries she sustained in the crash.
During the on-scene investigation independent witnesses were interviewed and described Marrero's driving pattern prior the crash to be consistent with street racing. One witness stated that he observed Marrero racing a white Mustang at an estimated speed of 80 miles per hour or higher.
A second witness stated that he was southbound on US 98 North, when Marrero and a white mustang drove by him racing and that the mustang cut in front of Marrero causing him to lose control and enter the northbound lanes of traffic.
A third witness stated she observed both of the vehicles going approximately 110 to 120 miles per hour and she believed that they were racing.
Traffic reconstruction revealed that the Volkswagen driven by Marrero was traveling at a minimum of 73.37 miles per hour at the beginning of the skid marks and an impact speed of 65.14 miles per hour, in a posted 45 miles per hour zone.
Based on witness statements, roadway evidence and reconstruction, Marrero was arrested April 24th on (3) counts of Vehicular Homicide, F2. Marrero was arrested at his residence without incident and later transported to the Polk County Jail.