"Shoot Off" Fundraiser To Benefit Polk Training Center, April 1 in Haines City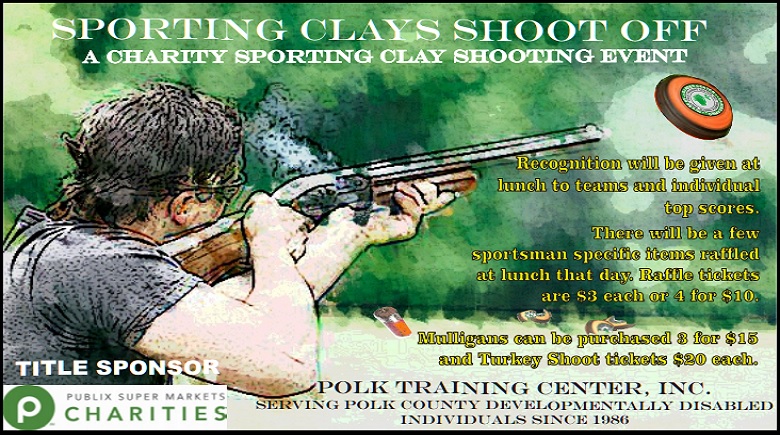 HAINES CITY – Catfish Creek Sporting Clays is holding a "Shoot Off" fundraiser to benefit the Polk Training Center, Saturday, April 1, 2017 from 8 a.m. to 1 p.m.
Registration and check in on site starts at 8 a.m. Fees are $100 for a single shooter or $375 for a 4-member team. The ticket cost covers 50 clays, cart transportation, and an on-site lunch. Guns can be rented and ammo purchased on site that day.
Pre-registration and payment submitted by March 22nd will allow you a FAST PASS in the registration line on the day of the Shoot. Sponsorships are available at various levels.
An entry form can be downloaded at http://lakemirror.com/images/2017ptc.pdf and can be dropped off at Polk Training Center, 111 Creek Dr., Lake Alfred, FL 33850 or mailed to PO Box 1345, Lake Alfred, FL 33850. For questions, contact [email protected]
Polk Training Center's program provides citizens with developmental disabilities the opportunity for community inclusion, skills development, basic adult education, and vocational training. The day program offers individuals the opportunity to improve upon the skills they already have or acquire additional skills needed to assist them in being active in our community.
Catfish Creek Sporting Clays located at FFA Leadership Center, 5000 Firetower Rd., Haines City.