LAKELAND, FL –  (March 17, 2017)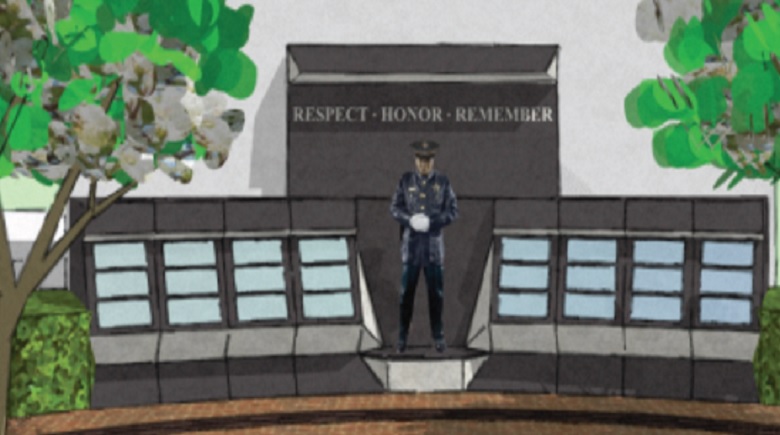 Lakeland's Fallen Police Officers Honored with New Memorial
Dedication Ceremony Set for March 20, 2017
WHO:  Lakeland Police Department, Families of Fallen Officers and the Public
WHAT:  Lakeland Police Fallen Heroes Memorial Dedication
WHEN:  Monday, March 20, 2017 at 6:30 p.m.
WHERE:  Lakeland Police Department, 219 North Massachusetts Avenue
WHY:  Honoring Lakeland's Fallen Officers
LAKELAND, FL
 (March 6, 2017) – The Lakeland Police Department invites the community to join us and family members of our fallen officers at the dedication ceremony for the Lakeland Police Fallen Heroes Memorial on Monday, March 20, 2017, beginning at 6:30 p.m. The Memorial is located at the front entrance of the Lakeland Police Department, located at 219 North Massachusetts Avenue.
The Memorial is a beautiful site that honors Lakeland's five fallen officers: Patrolman William Barnett, Patrolman Thomas Nicholson, Officer Eugene DeBerry, Officer Carl Cushman and Officer Arnulfo Crispin. The centerpiece features a life-size bronze Honor Guard sculpture atop a granite backdrop watching over the names of the fallen officers. Attached to the granite are five glass plaques, each etched with a fallen officer's name and photo.  Also featured is a large glass badge, illuminated with LED lights, to serve as a reminder of those still serving.  The foundation of the site is lined with personalized engraved bricks which were sold to help fund the project.
Assistant Chief Link, who also serves on the project team, stated "This memorial will forever honor those who made the ultimate sacrifice while serving the citizens of Lakeland. It has been very humbling to see the support from our community. Without their donations, the memorial would not have been possible.".
To ensure safety for those attending the event, the main entrance to the station will be closed beginning at 4:00 p.m.  Those who need to visit the station for police business should enter on Bay Street.)  The portion of Massachusetts Avenue between Cedar Street and Bay Street will be closed beginning at 6:00 p.m. Motorists will be detoured one block over to Kentucky Avenue. Detours will be clearly marked and traffic will be redirected.   Parking for the event is available throughout Downtown.
For additional information, please visit www.lakelandpolicefoundation.com