Polk County Requests $6.48M For Additional Firefighters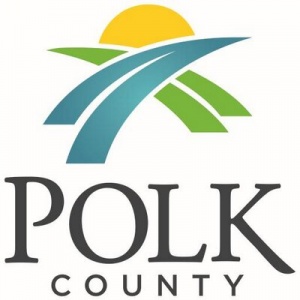 The Board of County Commissioners unanimously approved Polk County Fire Rescue to submit a grant request for a $6.48 million Staffing for Adequate Fire & Emergency Response (SAFER) grant, which would help pay for 30 firefighters.
This funding request is for a grant issued by the United States Department of Homeland Security and the Federal Emergency Management Agency (FEMA) to enhance the local fire departments' abilities to comply with staffing, response and operational standards established by the National Fire Protection Association (NFPA). 
This is a competitive grant process open to fire agencies throughout the country and application does not guarantee award.
"Each year hundreds of departments apply for a portion of the $340 million in grant funding," said Deputy Chief Keith Williams, who was part of a team that helped write the grant. "Departments are graded on certain criteria, such as financial and operational needs."
If Polk County Fire Rescue is awarded the SAFER grant, "the additional firefighters will be used to increase the staffing on ten of our fire apparatus to three per 24-hour shift," said Fire Chief Tony Stravino. "The additional firefighters will bolster understaffed fire apparatus, enhancing service delivery to the residents and visitors of Polk and improving firefighter safety.
"These enhancements include improvements in the speed at which critical emergency scene functions can be performed such as removing persons trapped, extinguishing fires and other staffing intensive jobs," Stravino continued.
The positions also aid in Polk Fire's ability to comply with the National Protection Association (NFPA) 1710: "Standard for the Organization and Deployment of Fire Suppression Operations, Emergency Medical Operations, and Special Operations to the Public by Career Fire Departments."
This consensus standard and recognized best practice establishes minimums functions required to be performed and how to assemble an effective firefighting force. Compliance with the NFPA 1710 standard is higher in areas where fire apparatus is staffed with a minimum of three firefighters and non-existent in those areas where fire apparatus are staffed with only two.
The period of performance is three years, following the award of the grant. Federal funding provides 75 percent of firefighter salaries and benefits in the first and second year and 35 percent in the third year. Local matching funds will be required for 25% of the salary and benefits for the first and second year, 65 percent for the third year and 100 percent thereafter.
Last year, Polk County Fire Rescue's SAFER grant application was rejected. It would have paid for 18 firefighters for two years.
The last time Polk County Fire Rescue received funds from the SAFER grant was in 2015. At that time, the grant went to improve fire services in northeastern Polk County. The two-year grant award of $1,444,482 required no matching funds to the federal contribution. Funds received from the grant allowed Polk County Fire Rescue to move forward with plans to build and staff a fire station in the Lake Marion area of Poinciana, which is currently being built. Nine new firefighters were hired with SAFER grant funds in 2015.