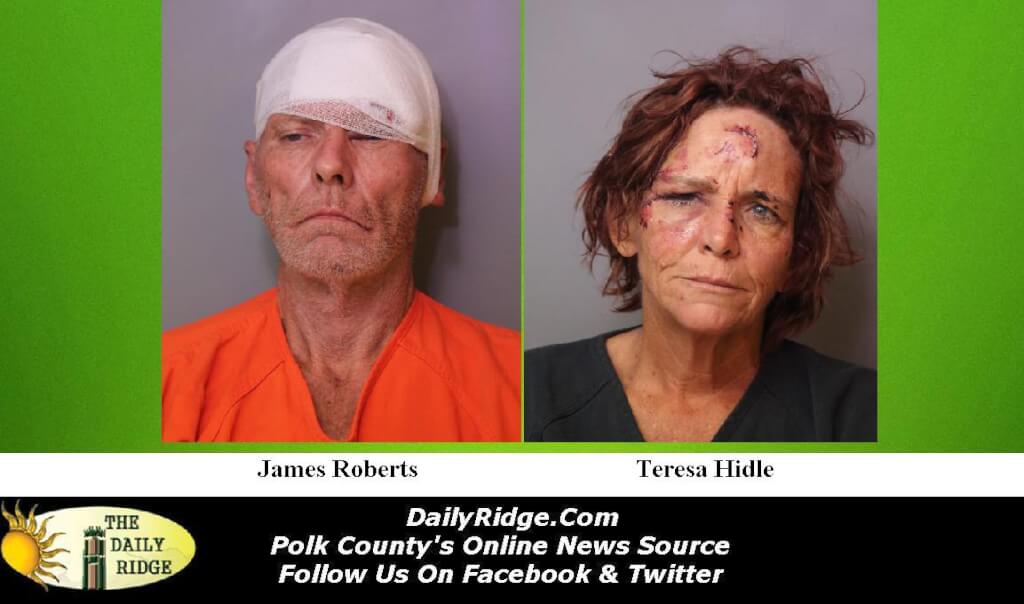 Bartow, Florida – Pair of Bartow residents arrested for Aggravated Assault on a Law Enforcement Officer, Fleeing to Elude, Possession of Methamphetamine, Possession of Drug Paraphernalia and Resisting Arrest this past weekend. They eventually were apprehended by K9.
On Saturday, December 10, 2016 a Polk County Sheriff's Deputy attempted to conduct a traffic stop on a green Nissan pick-up truck because the driver was not wearing a seat belt. The deputy attempted to read the license plate of the vehicle, but it was obscured from his vision by a custom bumper and he could not read half the plate. The deputy activated his overhead emergency lights and the vehicle turned down Gandy Rd. in Bartow.  According to reports the truck did not pull over and turned onto Croom Rd. at which time it sped up. The deputy did not pursue and turned off his emergency lights. The deputy radio'd for backup as he knew Croom Rd. was a dead end road. The deputy was preparing to get out of his car when the pickup allegedly turned around and began heading towards him at an accelerated speed. The deputy narrowly moved out of the speeding trucks path just before it hit him. The vehicle allegedly sped down Croom Rd. and then turned down Gandy Rd. before finally turning down Dietz Rd and eventually down a path into the woods.
Additional deputies arrived along with K9 Turbo who apprehended both suspects. A search of the vehicle revealed a used syringe which tested positive for methamphetamine, a corner baggie with contents that tested positive for methamphetamine and a metal spoon.
Both suspects suffered bites from K9 Turbo and were transferred to Bartow Regional Medical Center and eventually to Polk County Jail.