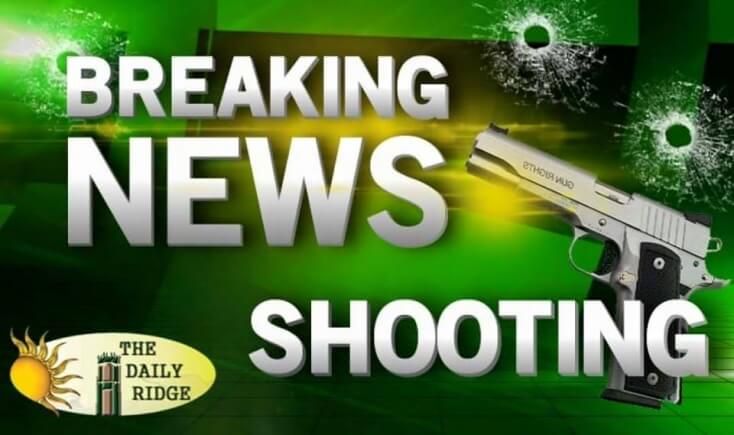 Lakeland , Florida – At 6:02 p.m. this evening, Thursday, November 10, 2016, PCSO was dispatched to 2938 Del Rose Drive North in Lakeland in response to a family disturbance.
The reportee, 75-year-old Marjorie Pacuicrk (pronounced Pa-Churrick), said she wanted help getting her adult son out of the house. The dispatcher told her to walk outside and wait for the deputies to arrive.
The deputies arrived on-scene and met with Marjorie in the front yard. She told them that she had asked her son, 53-year-old John Pacuicrk, to help her push her car into the backyard. He got angry but said he would help. He tried, but it wouldn't move. He became very angry and went inside the house. She followed him inside, and he went into his bedroom and locked the door. She told him through the locked door that she wanted him to leave. She then decided to call PCSO, due to his state of anger and refusal to talk to her.
When the deputies spoke with Marjorie in the front yard, she told them that he was locked inside his bedroom and that he has a gun in his room.
The deputies went inside to find John and talk to him. While inside, they heard gunshots coming from the front yard – they ran outside and saw two men fighting, rolling on the ground (John and his 51-year-old brother Theodore). They saw one of the men had a gun in his hand and they gave him commands to drop the weapon. Theodore, who was not armed, jumped up. John then jumped up and pointed the gun at Deputy Lee Smith. Both deputies (Lee Smith and Bernardo Del Valle) shot John – he was struck several times.
The deputies advised on the radio shots were fired and they asked for EMS to respond. They performed life-saving measures on John until EMS arrived. He was pronounced dead on-scene.
Deputies located Marjorie in a car in the front yard with two gunshot wounds – one in each lower leg. She was transported to the hospital and is in stable condition.
So far during preliminary interviews, deputies have learned the following: Theodore told deputies that after they went inside the house, he was outside and heard the chain link fence rattling. He walked around the side of the house and sees John, who walks past him and goes into the front yard. He had gone outside the back door of the home, jumped the fence, and was walking around to the front yard. Theodore sees John has a gun in each hand and is saying, "I'm going to kill her." He puts John in a bear hug. While Theodore is holding onto John, John shoots their mother multiple times – she is struck twice, once in each lower leg. They wrestle and fall on the ground, fighting – that's when the deputies come outside.
Marjorie managed to get into her car and seek refuge after being shot.
The two guns John was armed with are on the scene.
The deputies involved are:
23-year-old Lee Smith
28-year-old Bernardo Del Valle
They were both hired in January 2015 and are both assigned to Southwest District patrol. Per standard PCSO protocol, both deputies have been placed on paid administrative leave.
John has a previous DUI arrest in S.C. in 1986 – his Florida D.L. was revoked based on that. I do not have a photo of him.
Per normal protocol, there are four independent investigations ongoing at this time:  A death investigation; a PCSO Administrative Investigation; an investigation by the State Attorney's Office; and a Medical Examiner's Office examination.