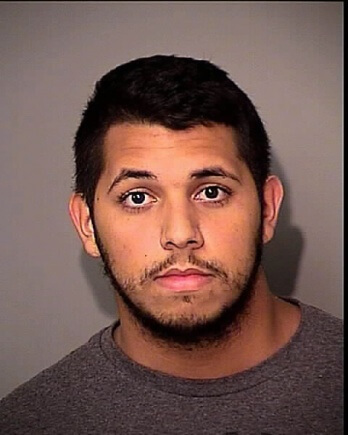 Poinciana, Florida – On November 5, 2016 Polk County Sheriff's Deputies arrested Christopher Rosado-Rosas for his part in the shooting & burning of Daniel Ares in Kissimmee.
At approximately 11pm on May 19, 2016 Daniel Ares and 4 others went to buy some cocaine or so Ares thought. Through investigation deputies learned that the 4 men with Ares were actually wanting to hurt him for "disrespecting" them. Ares was shot, lit on fire and left for dead. At the time of the initial incident Ares, while being in serious condition from his injuries, had advised that there were 3 men with him. It was later learned through investigation that their were actually 4 men. The 3 men who had already been arrested were Timothy Rivera Rosado, Anthony Louis Rivera Rosado, and Jeremy Stuart Vilella. The fourth man police say is Christopher Rosado-Rosas. According to arrest affidavits Timothy Rivera Rosado allegedly advised deputies, post Miranda, that Christopher Rosado-Rosas handed a lit napkin to him that he threw onto Ares. According to the arrest affidavit Ares had been doused with gasoline prior to the napkin being thrown on him.
Deputies arrested Christopher Rosado-Rosas on November 5, 2016. No bond has been issued.
Here is the original article giving more details regarding this horrific crime.  3 Suspects Arrested By Polk Deputies After Allegedly Shooting, Burning & Leaving A Man For Dead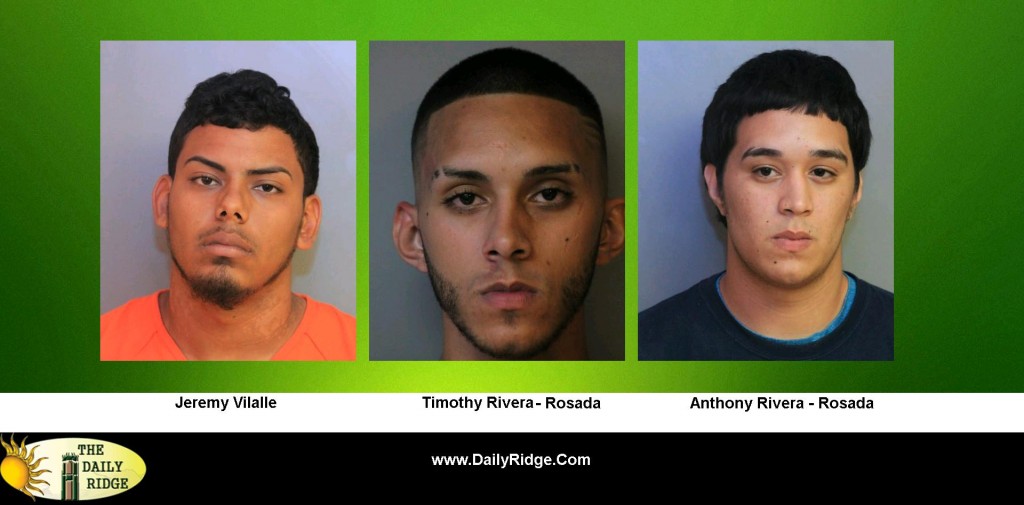 The victim, Daniel Ares, advised deputies that at approximately 11pm on May 19, 2016 he allegedly started communicating with three known associates to go and buy some cocaine. The three associates,Timothy Rivera Rosado, Anthony Louis Rivera Rosado, and Jeremy Stuart Vilella were known to buy "weed" from him weekly. In the early morning hours of May 20, 2016 the three suspects allegedly picked Ares up in Timothy Rivera Rosado's mothers car to buy the cocaine. After driving for an extended period of time, they ended up in an abandoned area of Poinciana, FL. According to the arrest affidavit, Ares, advised the suspects told him they were meeting their "cocaine plug" there, however he never observed anyone besides the three people in the vehicle with him. Ares advised he was sitting in the rear driver's side seat of the vehicle and exited when they stopped, as they planned to smoke a blunt. He stated when he began to stretch and walk from the vehicle he was shot from behind. He fell to the ground, and heard multiple gun shots. Ares advised deputies that Anthony Rivera Rosado allegedly came to him and told him he was tired of being disrespected. A substance was then poured on him, which he believed was gasoline, and then he was lit on fire.
At this point it is appears the suspects left Ares for dead. Ares was able to extinguish himself and contacted law enforcement. According to the affidavit at no time did anyone of the three suspects offer him assistance, contact law enforcement or medical services. Ares could not advise who specifically shot him and poured the gasoline on him.
Ares was located bloody in the roadway of Hemlock Ave at Dogfish Road, Poinciana, FL 34759 which is a remote location with sand dunes on either side of a two lane road with no residences or buildings within sight. Ares was flown by helicopter to Orlando Regional Medical Center to be treated for three gunshot wounds and second and third degree burns to approximately thirty percent of his body.
At the scene Polk County Sheriff's Deputies found five shell casings, a cannabis cigarette, US currency, the victim's clothes and shoes, and other items of evidence were obtained, consistent with Ares' statement. It appeared that no money or property was removed from Ares' person or clothing. The Fire Marshall responded to the scene. His K-9 partner detected to the odor of accelerants on the clothing left at the scene, which were collected for further testing.
The three suspects are currently in Polk County Jail with a $30,000 bond each. They have been charged with Attempted First Degree Murder & Conspiracy To Commit First Degree Murder.