Polk's fire chief retires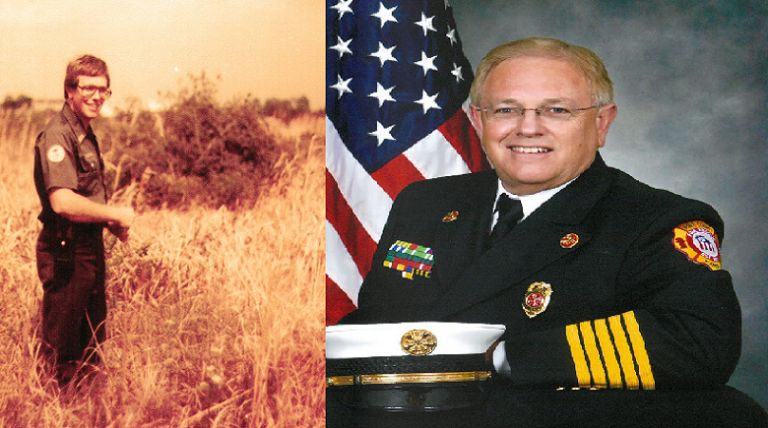 BARTOW, Fla. (
June 8, 2016
) –
Polk County Fire Chief David Cash retired last week, having led a distinguished 43-year career and helping to form Polk County Fire Rescue into the modern organization that it is today.
Cash began as a volunteer firefighter with the City of Lake Wales in the early 1970s when Polk was still quite a rural county. He later joined the Polk County Fire District No. 2 as the county's ninth firefighter and helped start the first HazMat Team.
Cash quickly climbed the ranks within the department, became the county's first Emergency Management director and started the county's first Emergency Operations Center. He also oversaw the approval and implementation of Polk's first 800 MGhz radio system, along with the county's addressing and 911 systems.
"I have truly been blessed," Cash said upon his departure. "Through my career I have been fortunate to be a part of so many enriching and awarding experiences.  The greatest blessing though, comes from working with a vast number of caring, professional people and getting to know many of them as friends.
"As the old sheriff said in one of the Fievel movies from the early 90's, 'One man's sunset is another man's dawn,' Cash continued. "The future is very bright for Polk County Fire Rescue. I am positive that the next chief will take the organization to even greater heights."
A new chief will oversee about 600 employees and 45 stations. Polk County Fire Rescue responders are among the nation's busiest. Ambulance services cover 100 percent of the county's population, and fire coverage is for more than 60 percent of the population. In 2015, there were 75,280 ambulance incidents, 24,570 fire medical incidents and 5,617 other fire responses.