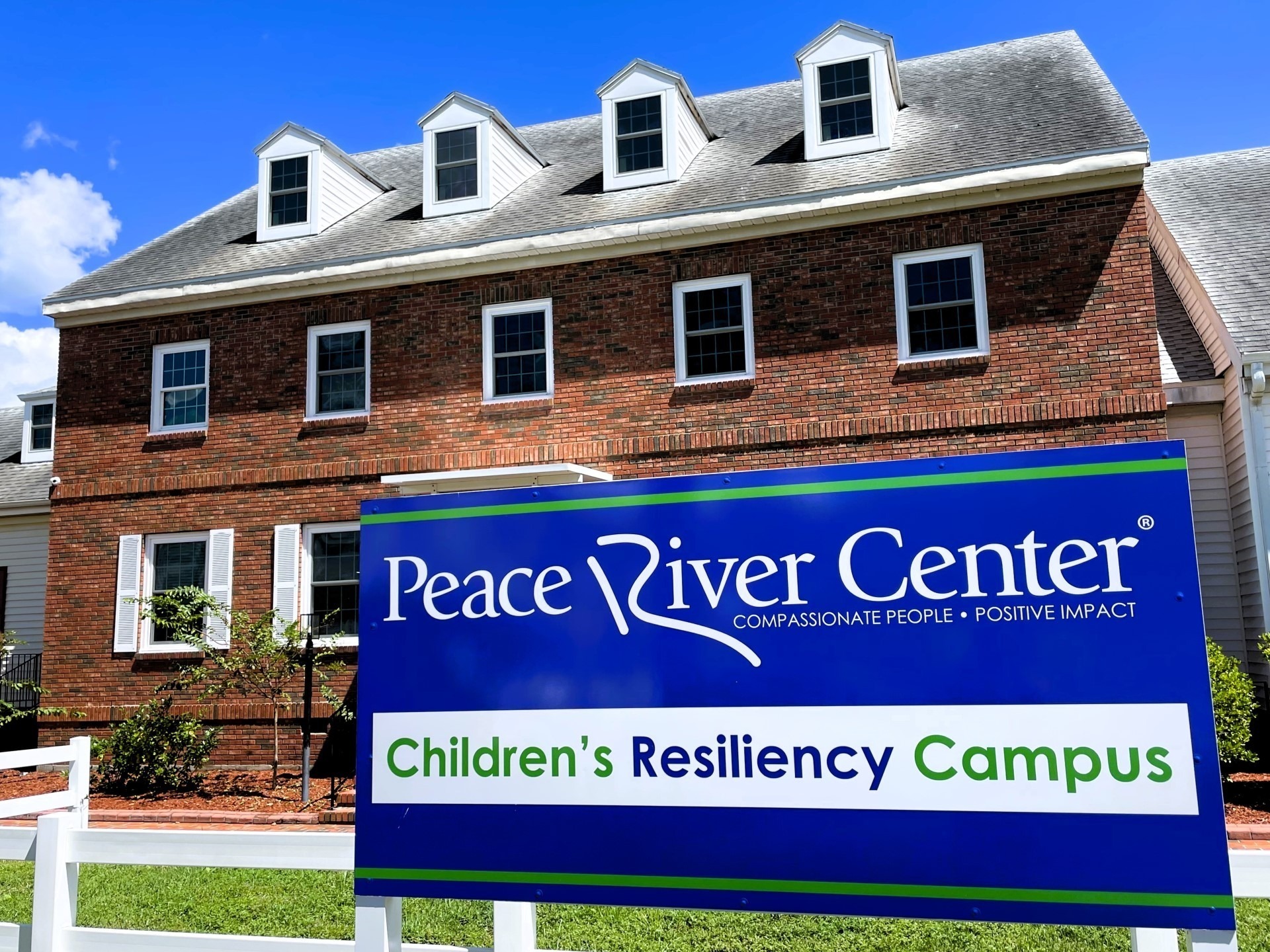 by James Coulter
When Nan Langston took her first tour of the new Children's Resiliency Campus for Peace River Center in Lakeland, she teared up. After serving at the non-profit since 1988, being able to see all its programs and services provided under one roof at the new facility was a dream come true.
"I was given a tour of the building the first time I came here," she explained. "By the time I got to the third floor, I was weeping. I am just thrilled that all the children's services are in one place because we were all over with programs in Sebring and Bartow and Lakeland. But now we are all in one place and that was my dream."
Nan Langston is the retired Children's Services Director at Peace River Center, a local non-profit organization whose mission, according to their website, is "to engage, restore, and empower individuals in our community to reach their fullest potential."
Throughout her career, she wanted to see her organization's programs provided in one place under one roof. That dream has since become a reality, and she hopes it only continues to grow from there.
"That we will enlarge and grow because we are in one place now," she said. "The more employees we can hire, the more children we can serve."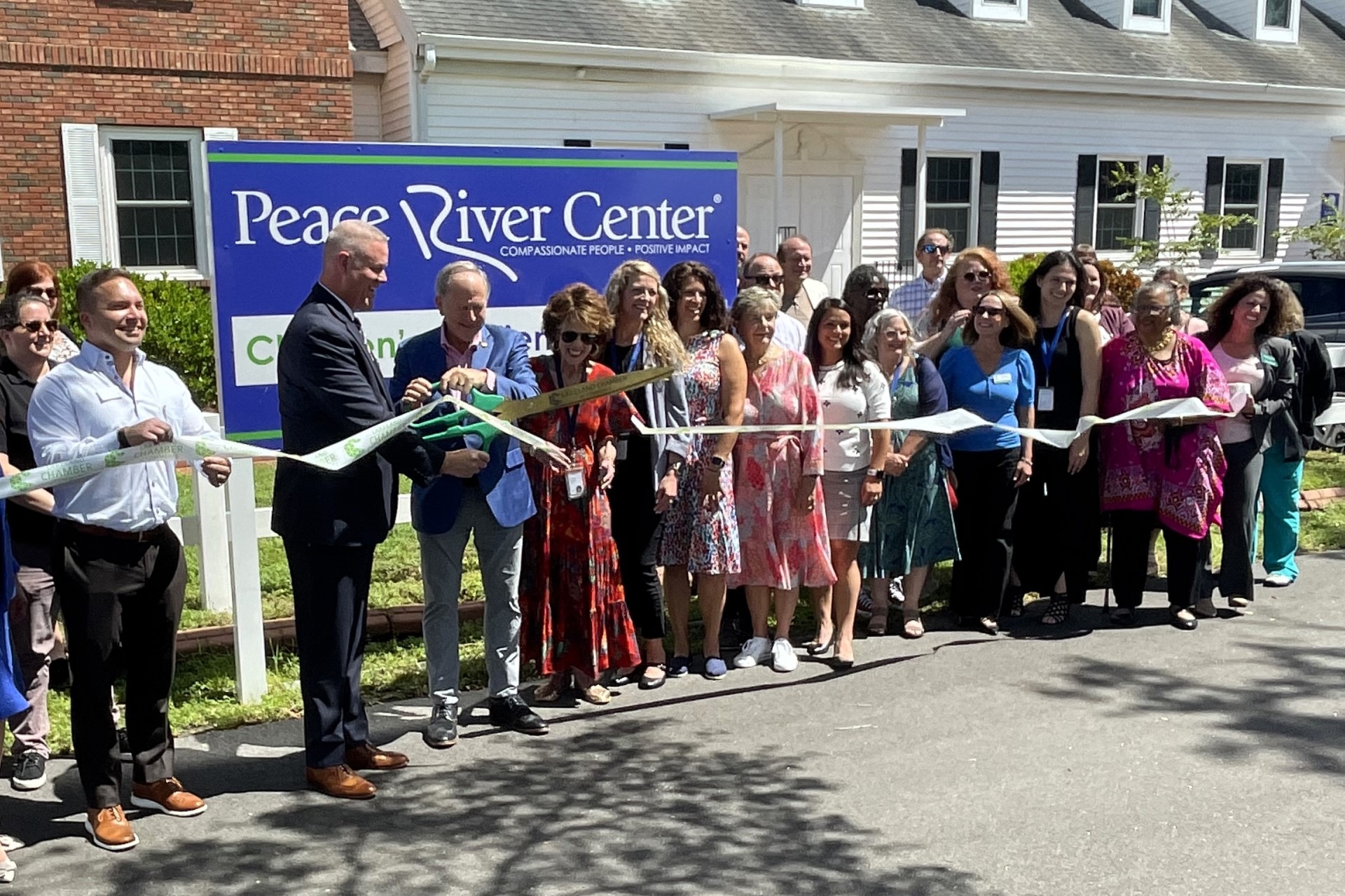 On Thursday afternoon, Peace River Center celebrated the grand opening of its Children's Resiliency Campus in Lakeland. The grand opening ceremony was hosted by the Lakeland Chamber of Commerce, which not only included a ribbon cutting, but also the installation of a plaque dedicated to Nan Langston in a therapeutic garden outside the facility.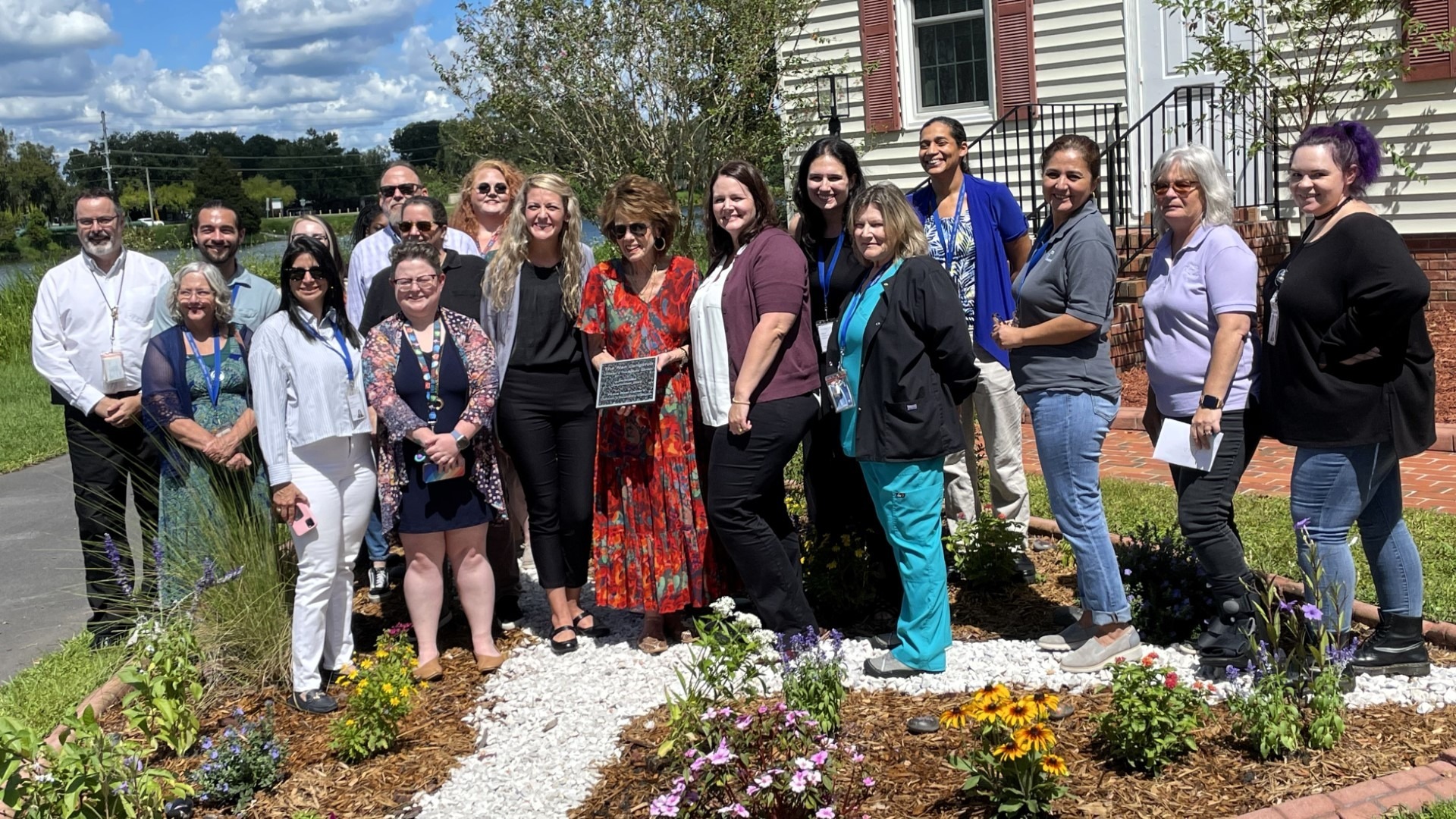 Peace River Center has been a community partner and provider since 1948. According to its website, the organization was created in "response to the community's concern for the emotional and psychological well-being of children." Over the past 75 years, it has expanded to 20 programs in 25 locations. Before its Children's Resiliency Center, its newest facility was the Lakeland Crisis Campus opened in January 2018.
Candace Barnes, Chief Operating Officer, had previously worked under Nan Langston. She remembers how Nan often wished for the Peace River Center to have a facility where all its programs and services could be provided in one place. So, when the organization discussed plans for such a continuum of services, she remembered how such a vision was Nan's lifelong dream.
"She not only spent so much of her time and energy making sure we have excellent services for children and families, but also so much time pouring into the next generation of professionals," Barnes said of Langston. "Two years ago, we were adding three to four programs at a time. It dawned on us we could relocate all programs under one umbrella. This was her dream that finally came to fruition."
Larry Waters, Peace River Center CEO, commended his organization for opening the new facility. The organization had served the community for 75 years and counting, and the new location would help them better expand their services to the community in one convenient location.
"Now that we have everything under one roof, we have a continuum of care for our children and our adolescents," he said. "This building was a long time coming. It was a dream of Peace River Center for a long time."
The Peace River Center's Children's Resiliency Campus is located at 1664 Williamsburg Square, Lakeland, FL. For more info, call 863-500-3780, or visit their website at: https://www.peacerivercenter.org/