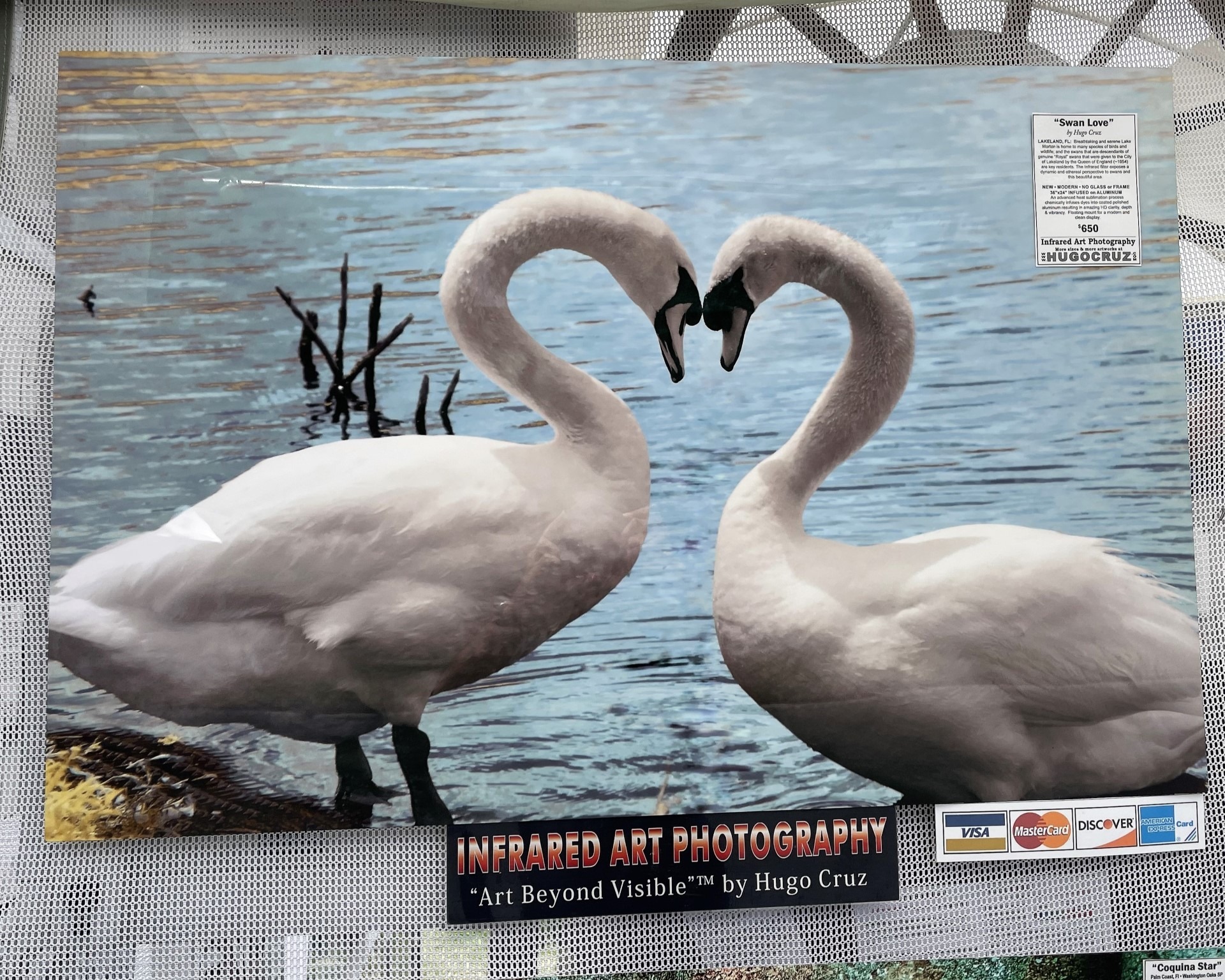 by James Coulter
Glancing at Bill Dirienzo's art will remind you that it's always 5 o'clock somewhere, and it will have you wish to be wasting away in Margaretville. His tropical beachside landscapes and portraits of Key West locations certainly make people imagine steel drums playing in their heads, if not the occasional Jimmy Buffet tune.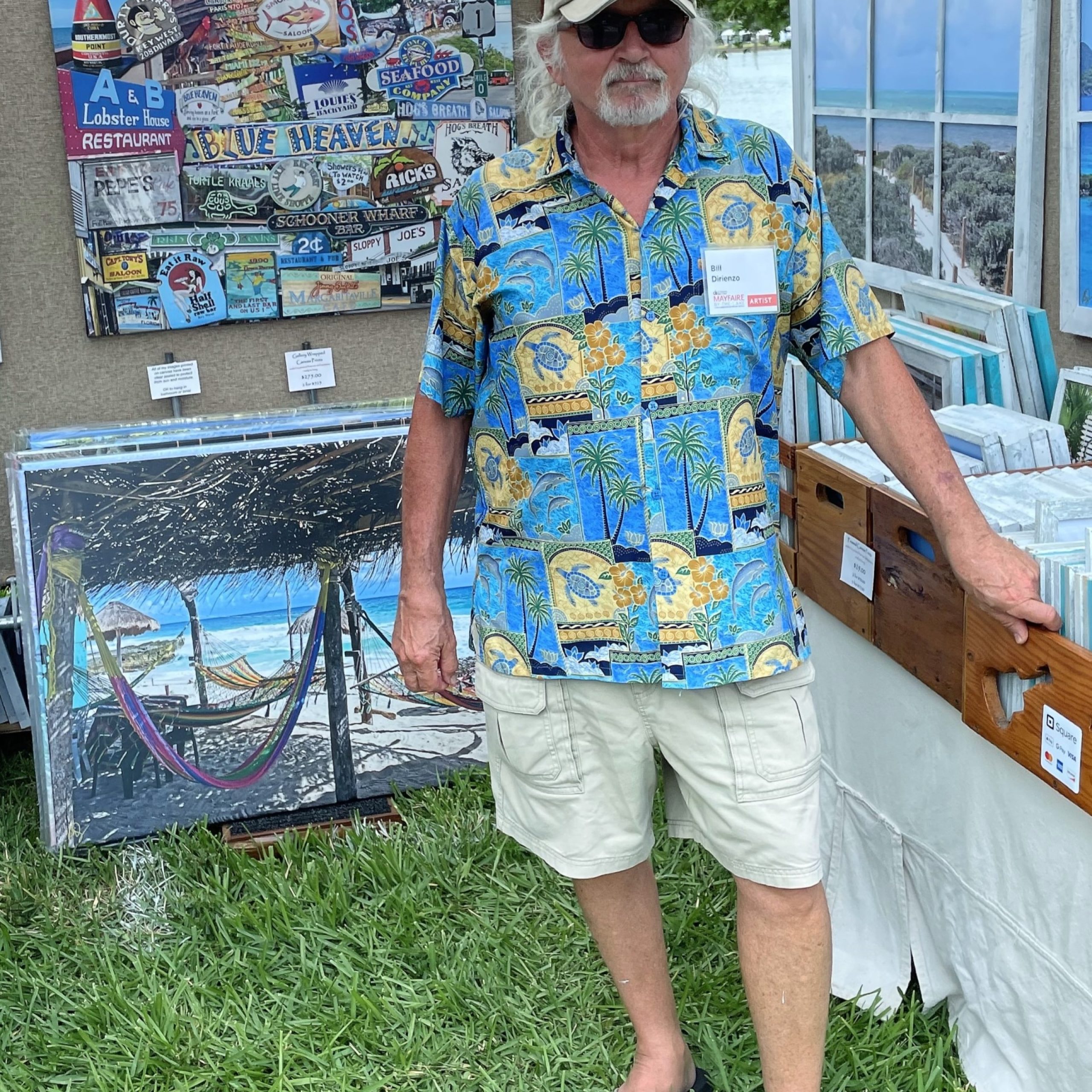 Dirienzo has painted plenty of pictures set in the Caribbean, Bahamas, and Key West. Fittingly enough, these art pieces are framed in beach wood frames he crafted himself. With so many of them invigorating the senses of the Florida beachside, it's no surprise that many of his most faithful clientele is at Mayfaire-by-the-Lake.
For the past 12 years or so, Dirienzo has been frequenting the outdoor art festival hosted annually along the scenic shores of Lake Morton. The overall relaxed atmosphere and loyal customer base keep him returning every year.
"I love the atmosphere and around the lake and the community," he said. "It is a nice community."
Dirienzo was one of nearly 100 artists from across the state and country who attended the annual Mayfaire-by-the-Lake last weekend near Lake Morton in Downtown Lakeland. The event was hosted by the Polk County Museum of Art and sponsored by Citizens Bank and Trust.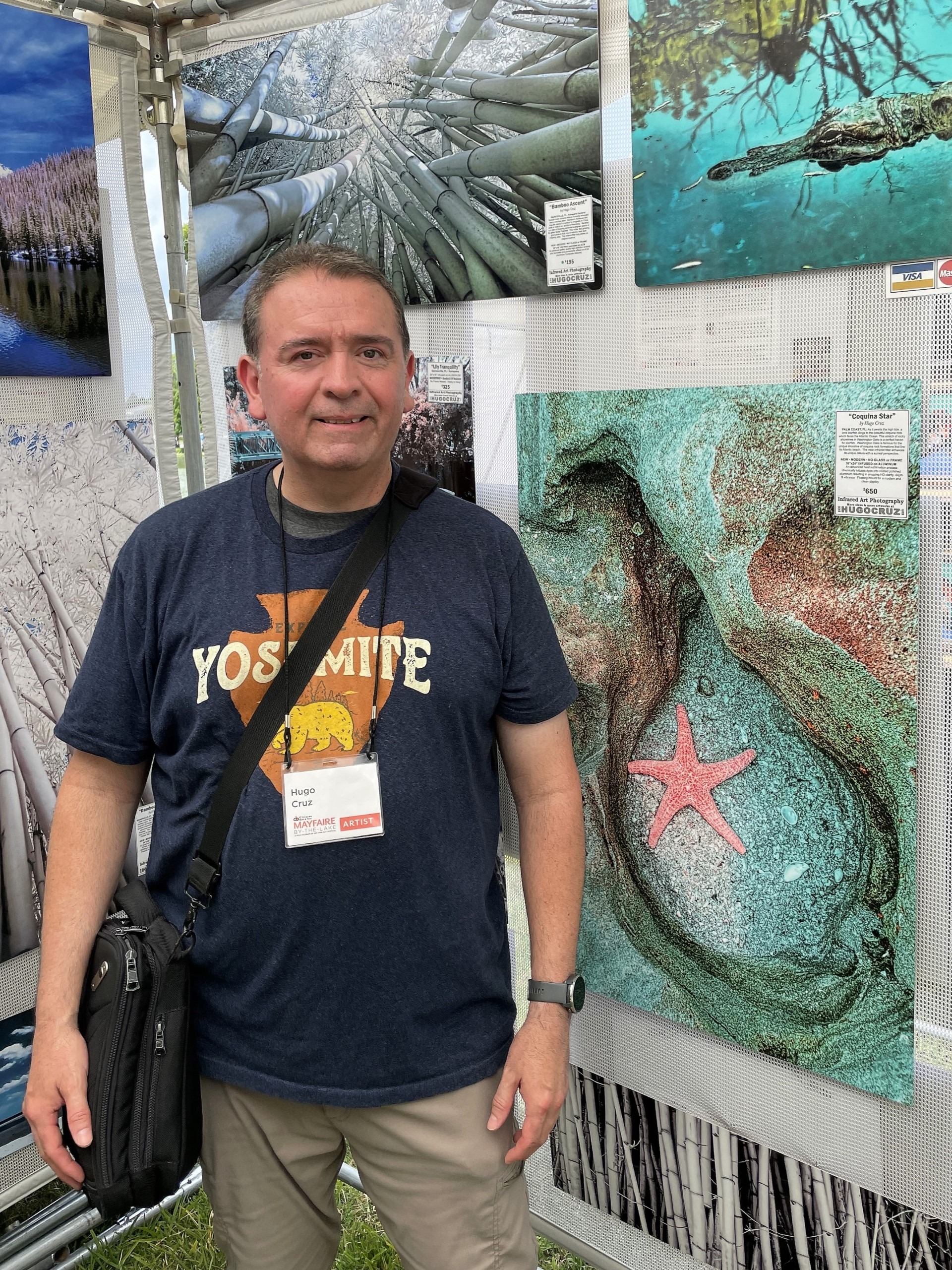 Hugo Cruz was one of the photographers who showcased his photography skills. He specializes in inferred photography, not only allowing him to show his natural subjects in a different light but in an overall different wavelength not visible through the naked eye.
"I love seeing nature, and inferred has a way to really make it pop," he explained. "It really opens a whole new dynamic. It alters perspective through a very surreal and ethereal feel."
He has attended Mayfaire-by-the-Lake many times before. He loves the Lakeland community, and he loves the overall organization of the event.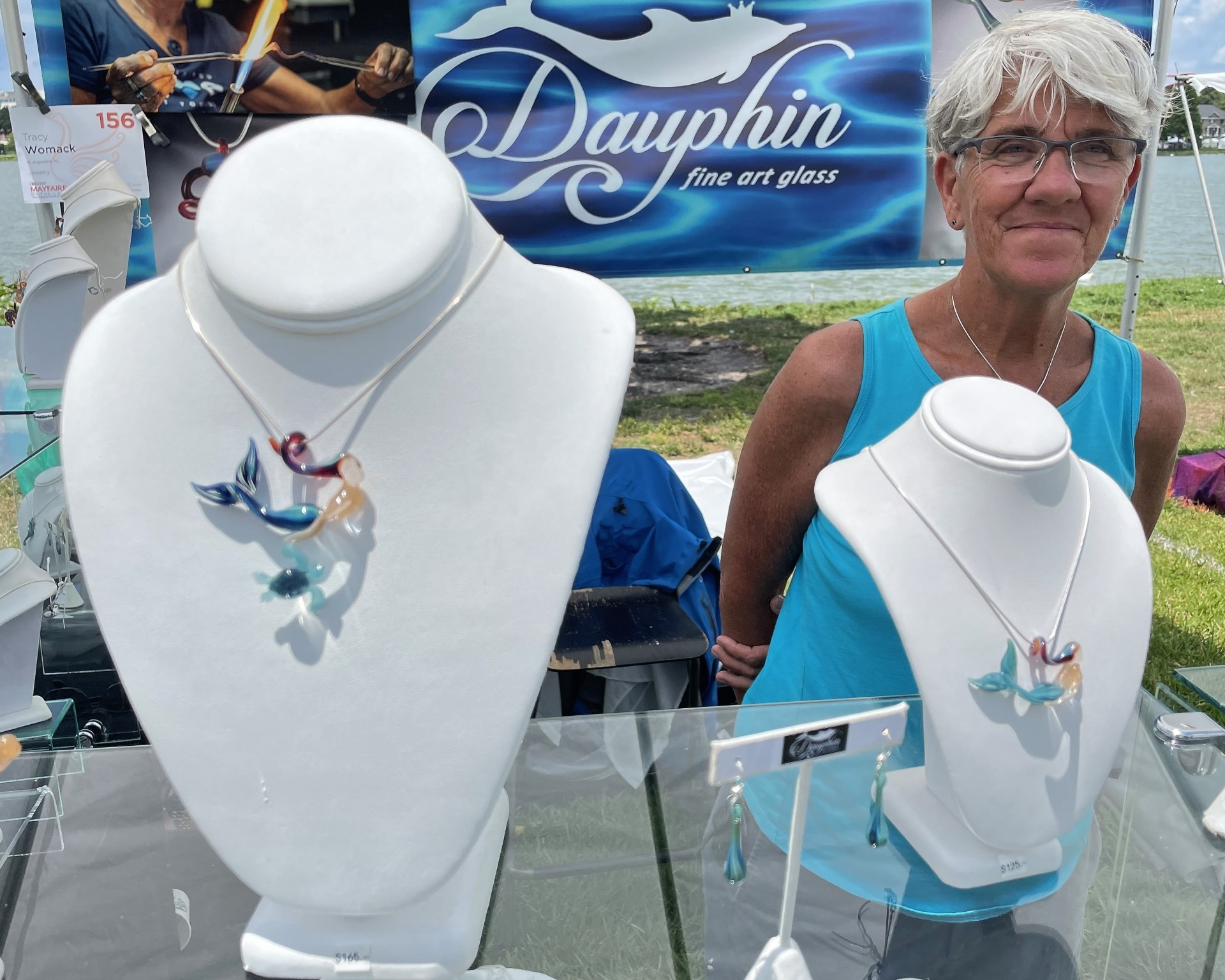 Meanwhile, Tracey Womack attended the event for the first time this year. She is a jeweler who specializes in creating colored glass ornaments through "flame work", or "lamp work." She has been making her art for 38 years and she decided to attend Mayfaire to showcase it.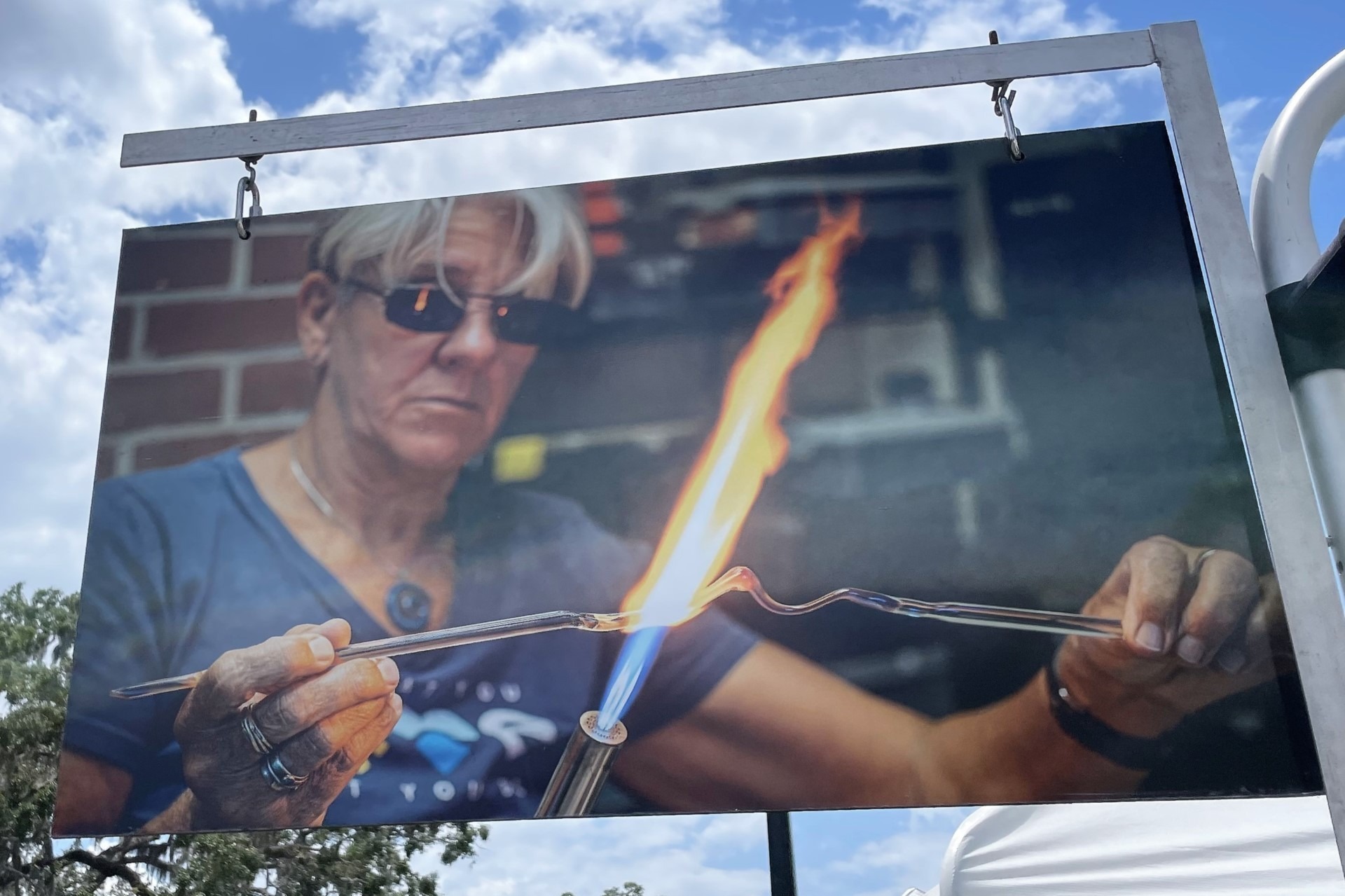 While she felt the setting around the lake was "too long and far" for people to walk, especially in the summer heat, she nevertheless remained impressed by the overall execution of the event. She felt it was pulled off flawlessly much to her satisfaction.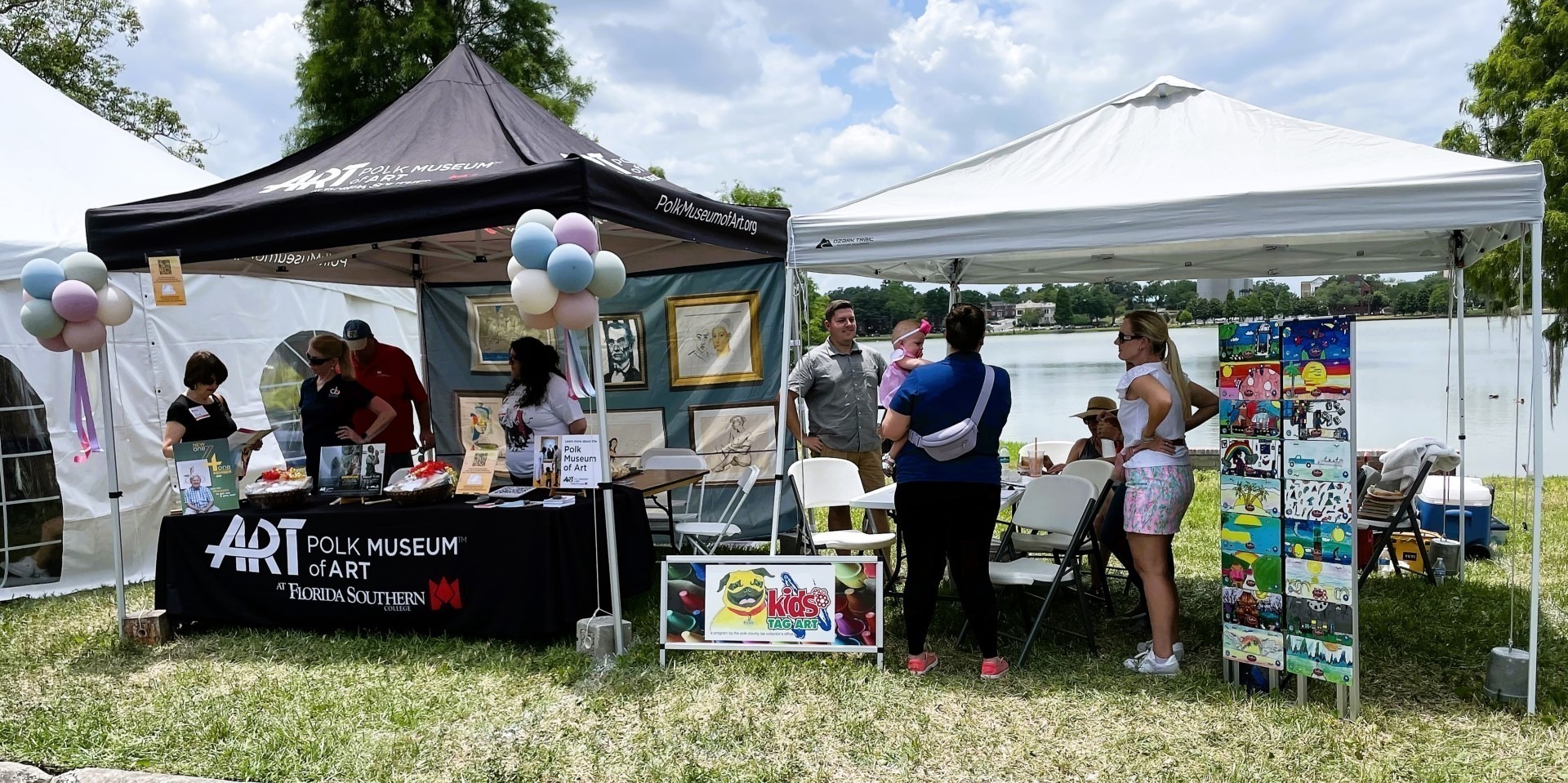 "I thought it might be a good show," she said. "I am enjoying it very much. I say it is an average show for me…[and] they [the event organizers] do a good job of putting on the show and taking care of the artists.