These Local Elementary School Students Celebrated Cinco De Mayo by Singing in English and Spanish
by James Coulter
What better way to celebrate the Mexican holiday of Cinco de Mayo than by performing traditional Hispanic songs in Spanish?Mi Escuela Montessori in Lakeland hosted a bilingual performance for families and guests during a special Cinco De Mayo celebration on Friday.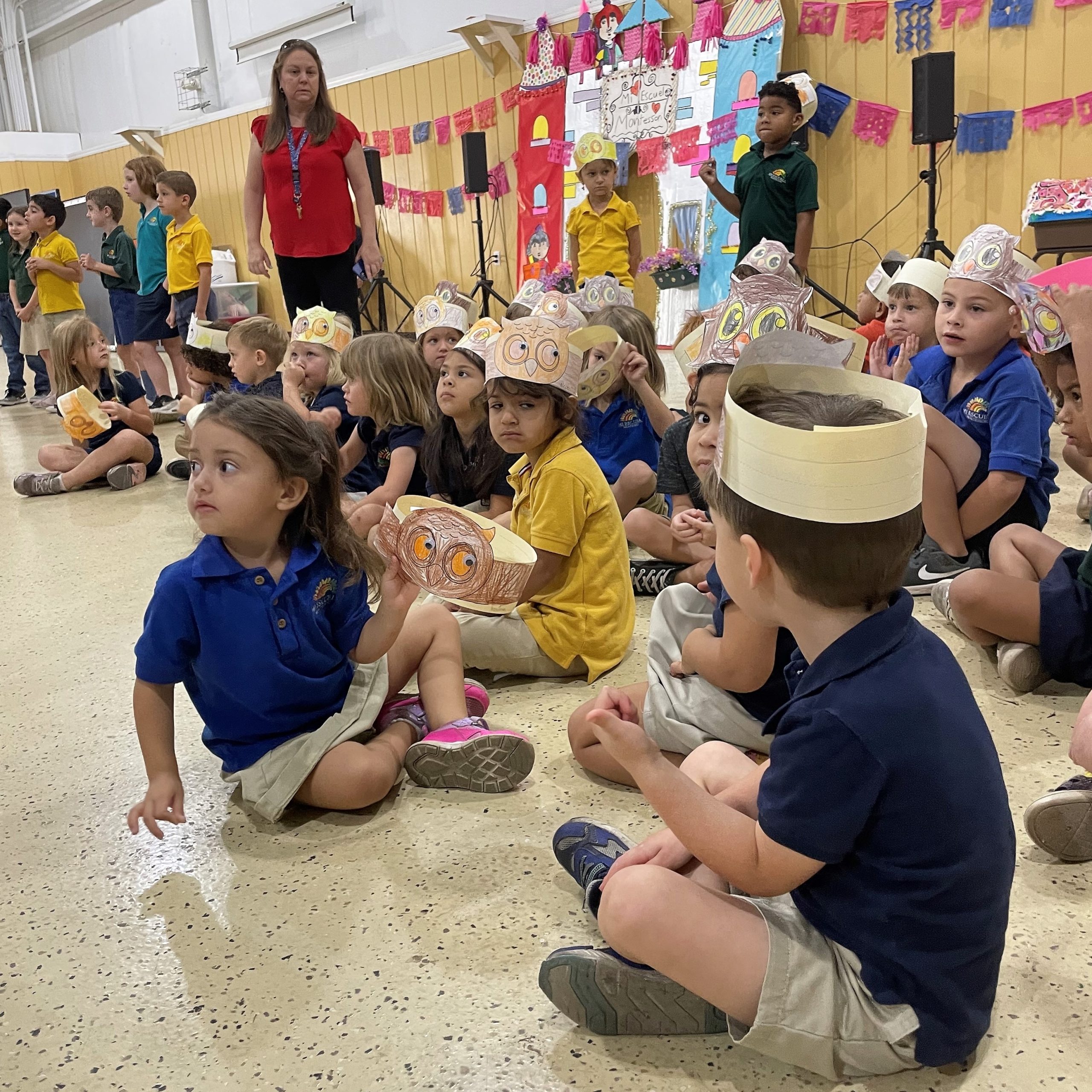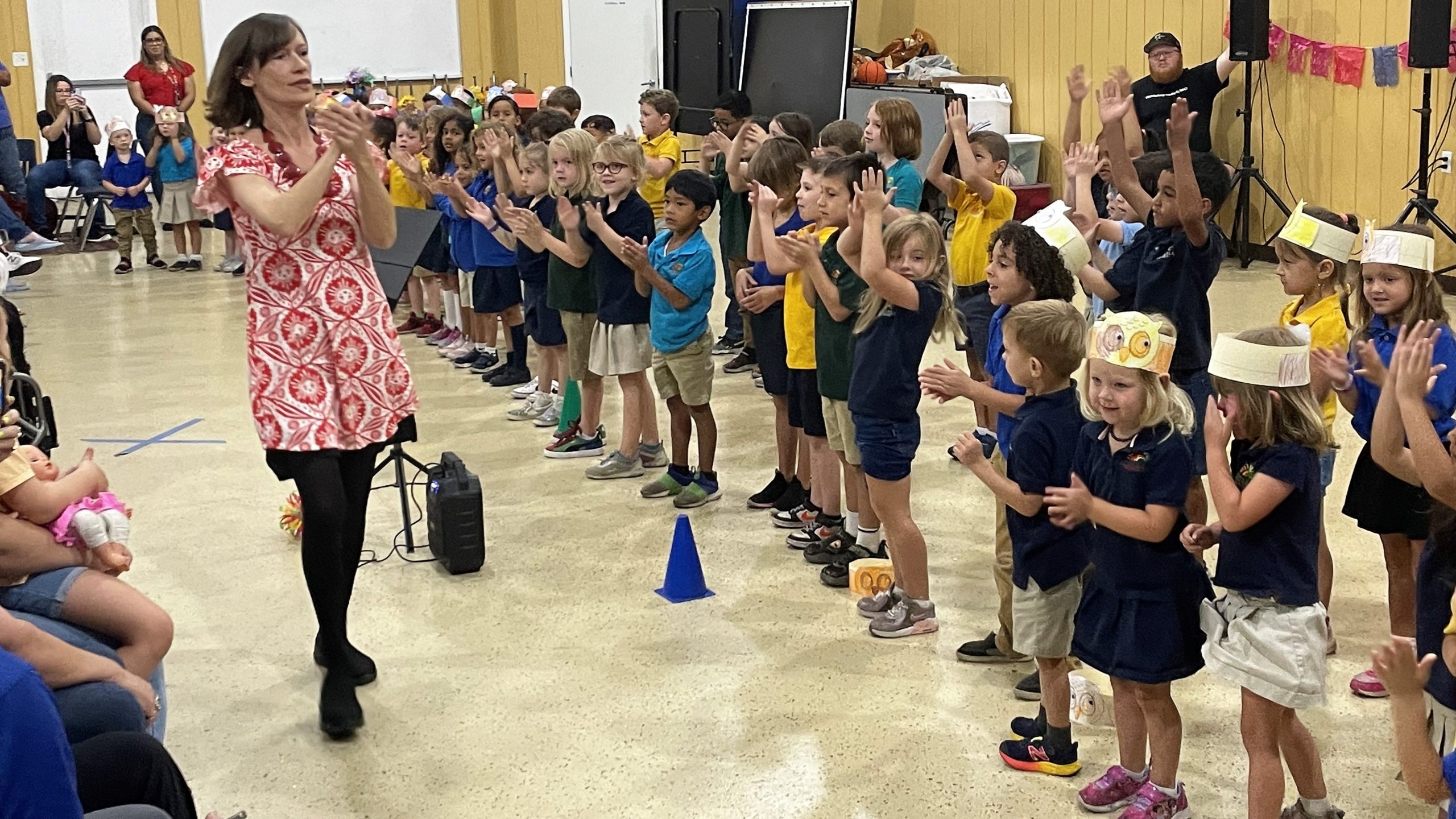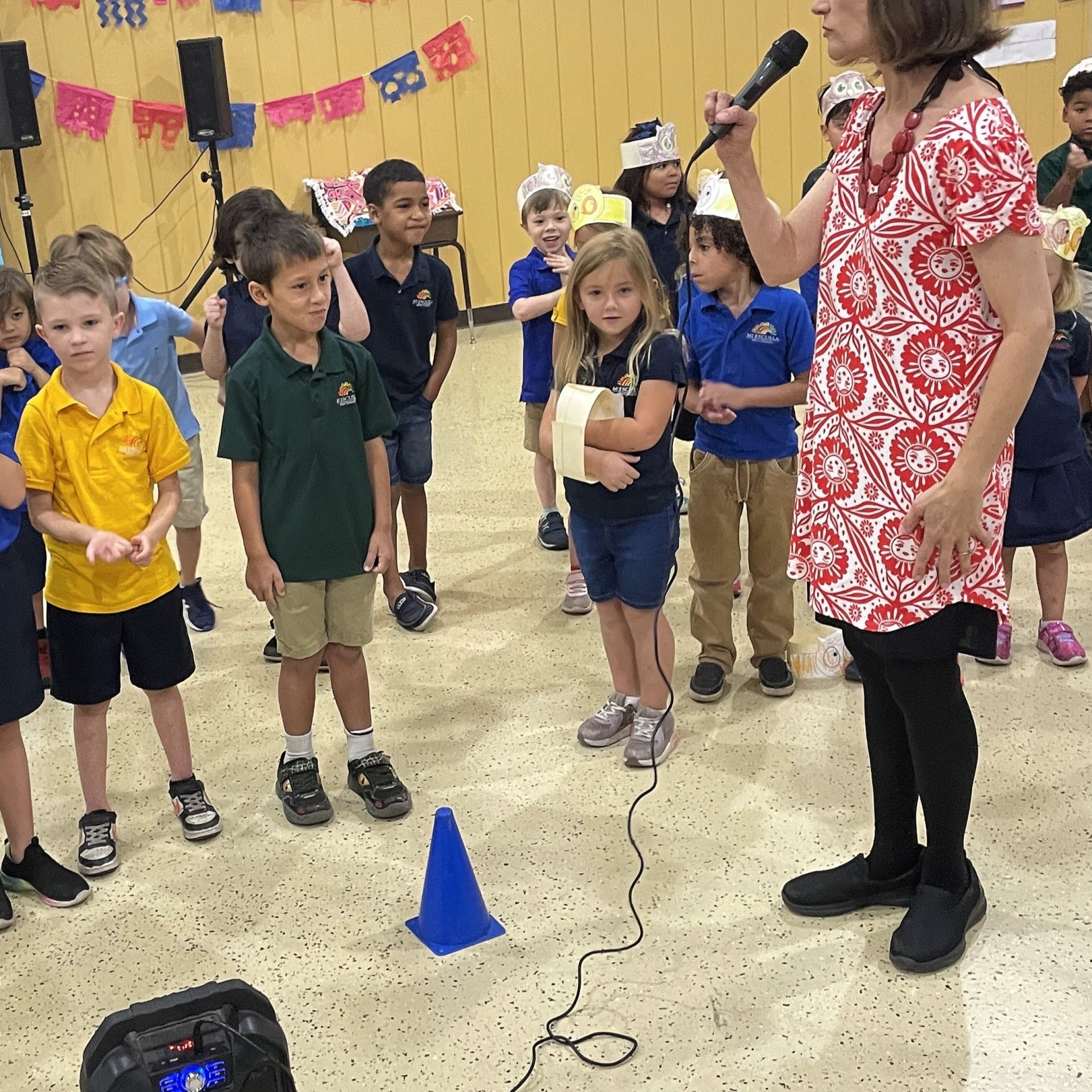 Nearly a hundred preschool and kindergarten-aged students had the opportunity to perform traditional Hispanic songs in both English and Spanish for families and guests. These students dressed up with decorated owl headbands to perform a traditional Peruvian folk song about a mischievous cuckoo and a wise owl, which they sang in Spanish.
As a bilingual school, Mi Escuela Montessori teaches children in both English and Spanish. As such, performances like this not only allow them to learn about music theory but also about the Spanish language.
"We were super proud of our preschoolers being able to learn the songs in just two weeks," said Mercedes Haedo, Executive Director of Mi Escuela. "We believe that since we were able to teach the children in both English and Spanish, that it reflects what we are doing at our school and expresses our need to teach children in both languages and support both languages."
Sarah Morrison, Music Instructor, chose the songs for their performance to teach her children about the Spanish language and Mexican culture, as well as to educate them about musical elements, especially rhythm through hand movements and gestures.
"I am so proud of them," she said. "I want them to learn the joy of making music, to develop their confidence and make music beautifully. Everyone one of them is an innate musician. They are wonderful musicians as they are, and we just want them to learn to hone and develop their skills. We also connect musicians to music. I want them to learn that music through movement and singing, but mostly the joy of music making."
Lee Dorbert was one of the parents of the students who performed there. He loved being able to see his son sing and perform at the concert, and he felt the performance showcased the school's excellent commitment to education.
"It is not just a school, it is a community, and it is really good," he said. "We chose this school because of the different learning styles. We wanted what is best suited for our son. It has been great and very hands-on. He is doing very well for himself. This place does a good job, and Kelly does a good job, and all the staff is very good."
A tuition-free, public charter school located in Lakeland, Mi Escuela Montessori focuses on teaching children to become independent learners. They start by teaching children practical life skills while incorporating lessons about reading, writing, and mathematics.
"Our interdisciplinary, hands-on and experiential curriculum will be delivered in English and Spanish with the goal of developing biliteracy, bilingualism and cross-cultural competence in both languages," their website states. "This program is offered to all students, including those who speak only Spanish, some Spanish or no Spanish at all."
During their current curriculum about Cinco de Mayo, they taught students about the holiday, with some classes even teaching children how to grow plants to prepare squash soup and guacamole. Moreover, Mi Escuela Montessori teaches children within a safe environment where parents can rest assured that their children are being trained and raised properly.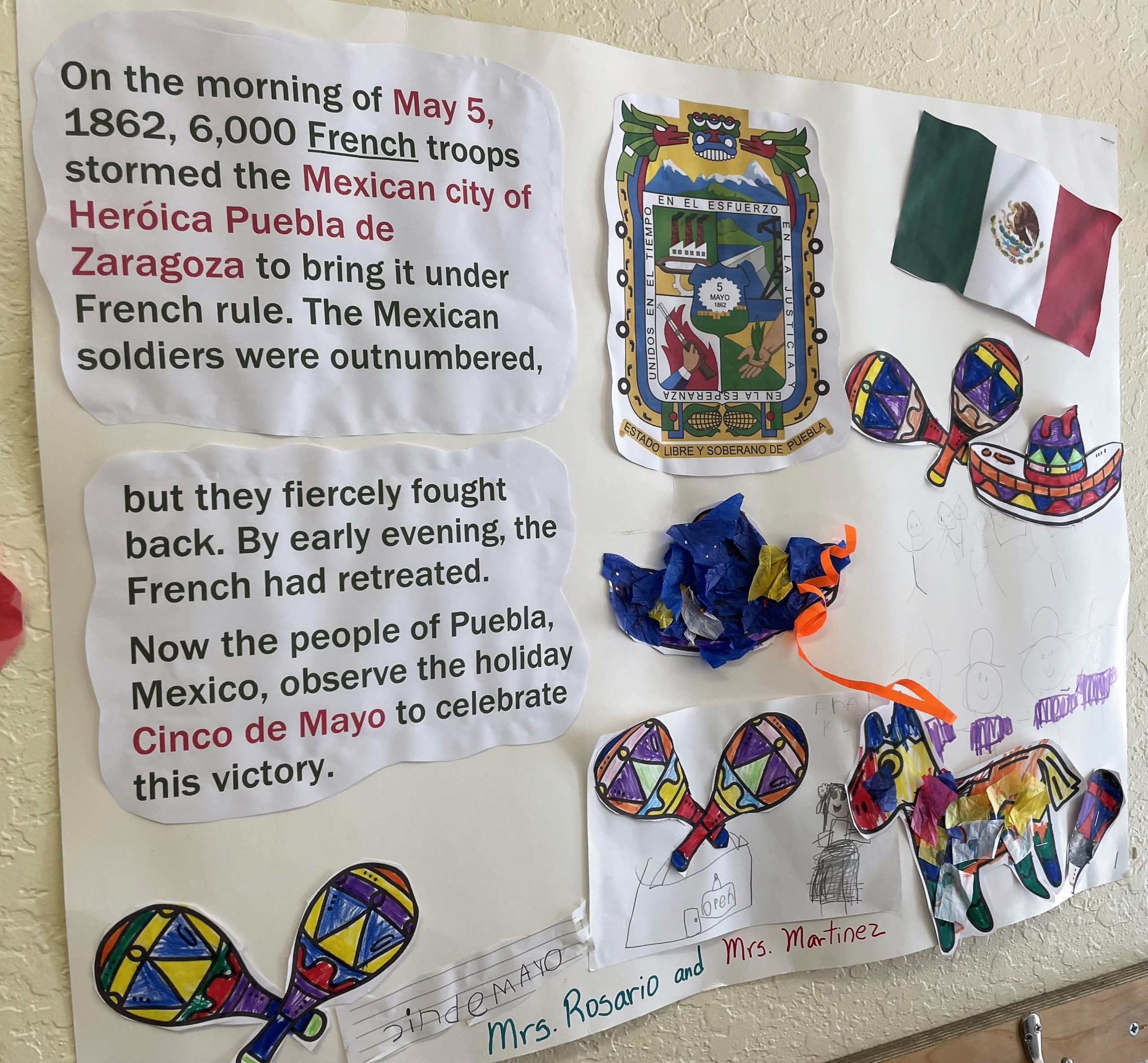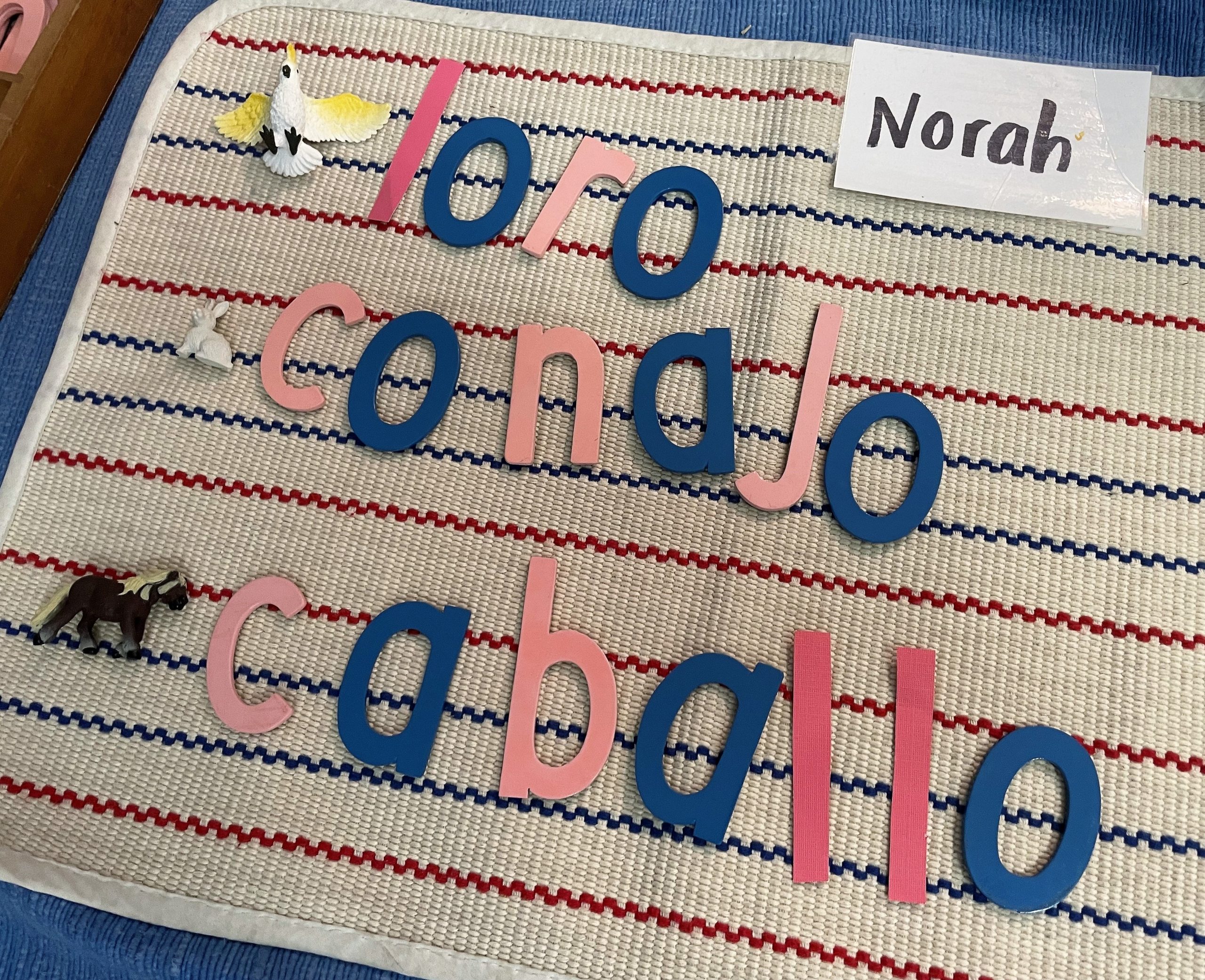 "It is a safe place," said Haedo. "Families feel safe here even when we have big events like this, we are so on top of it keeping everyone safe."
I'm Mi Escuela Montessori is located at 6129 US-98, Lakeland, FL 33812. For more information, visit their website at: https://www.miescuelamontessori.com/index.html