Update 8:30pm – The fire has increased in size to approximately 500 acres with 50% containment. Multiple outbuildings have been lost. 10 dozers(Lakeland, Orlando, and Okeechobee Districts) are working the fire. @PolkFire is assisting. Cause is unknown. Last update for tonight
————————
The Florida Fire Service advises they are battling a 300 acre fire near River Ranch. They currently have 9 dozers suppressing the spread of the fire.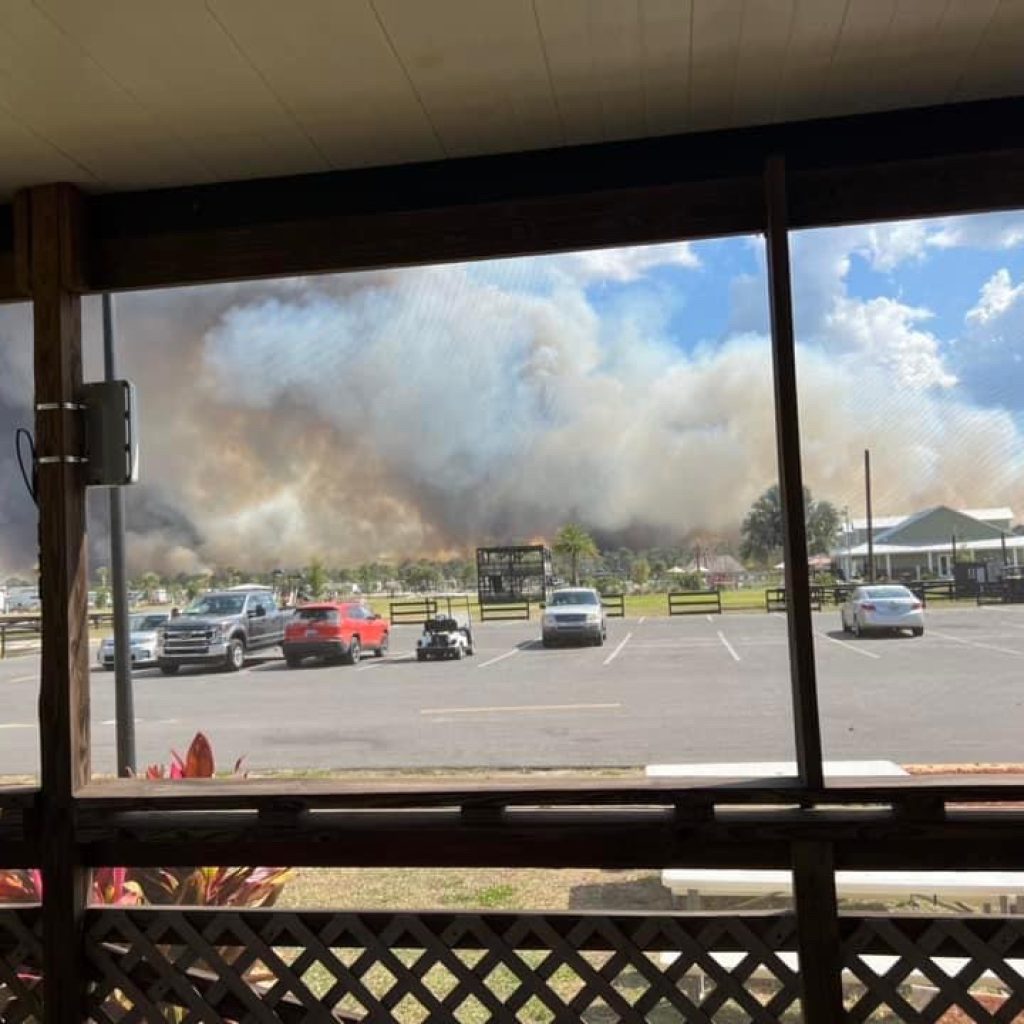 Many camps have been destroyed. The fire isn't far from Canopy Oaks off C. R. 630 E.
The initial call came in around 2:40pm.
We will update as more information released.