Bodega Market Celebrates Soft Opening in Lakeland
by James Coulter
Lakeland residents, would you like a place where you can buy fresh bread and fresh-sliced deli meats? Where you can pick up a ready-made breakfast sandwich and a cup of coffee to go? And where you can buy some craft beer and wine for later that evening?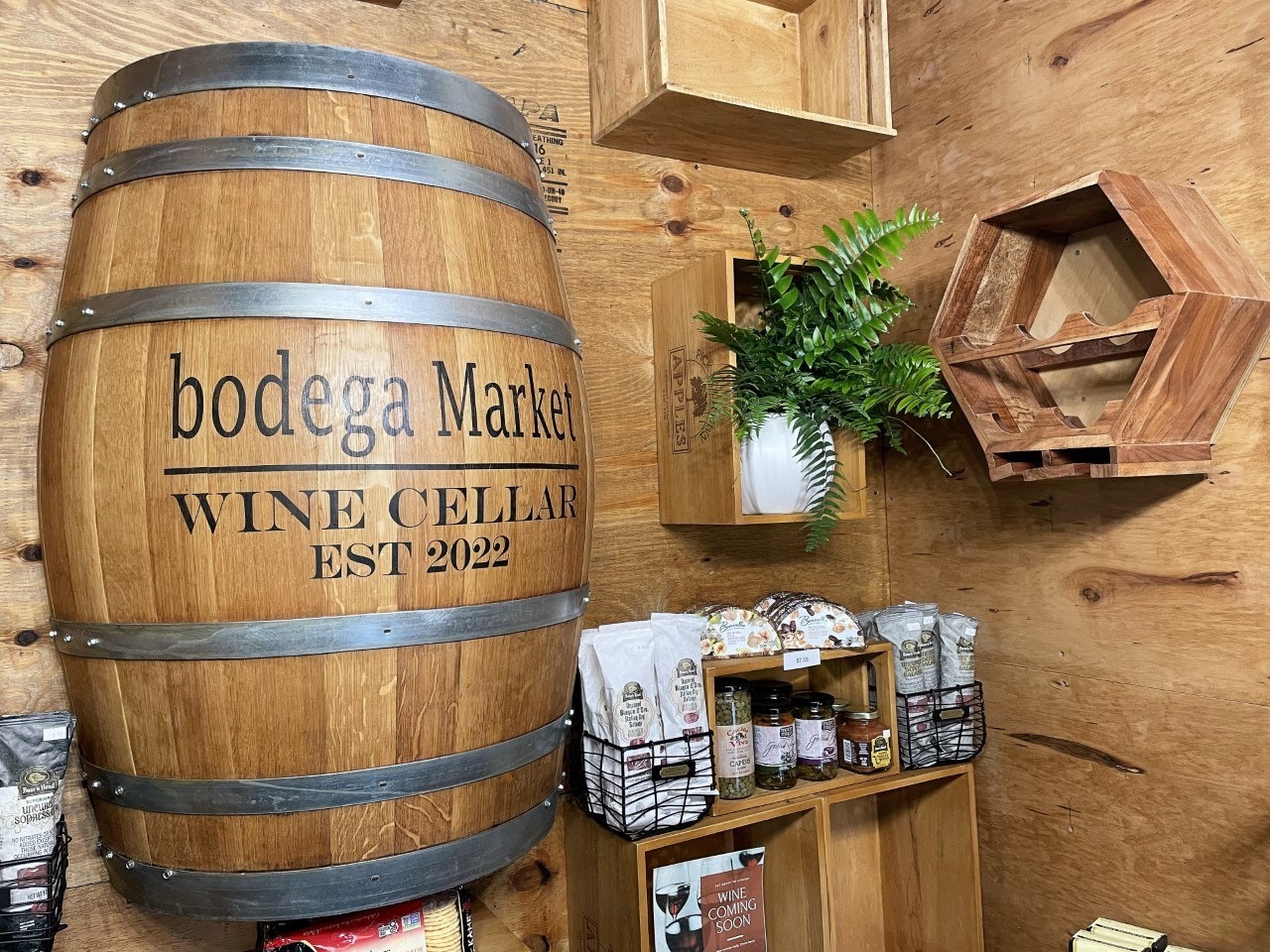 Sure, you could pick up all of those items at a convenience store, gas station, or fast food place. But how many of those places support large multinational corporations over local businesses and workers?
If you want a local shop that supports local businesses by selling locally-sourced food and drinks, then look no further than the new Bodega Market in Downtown Lakeland.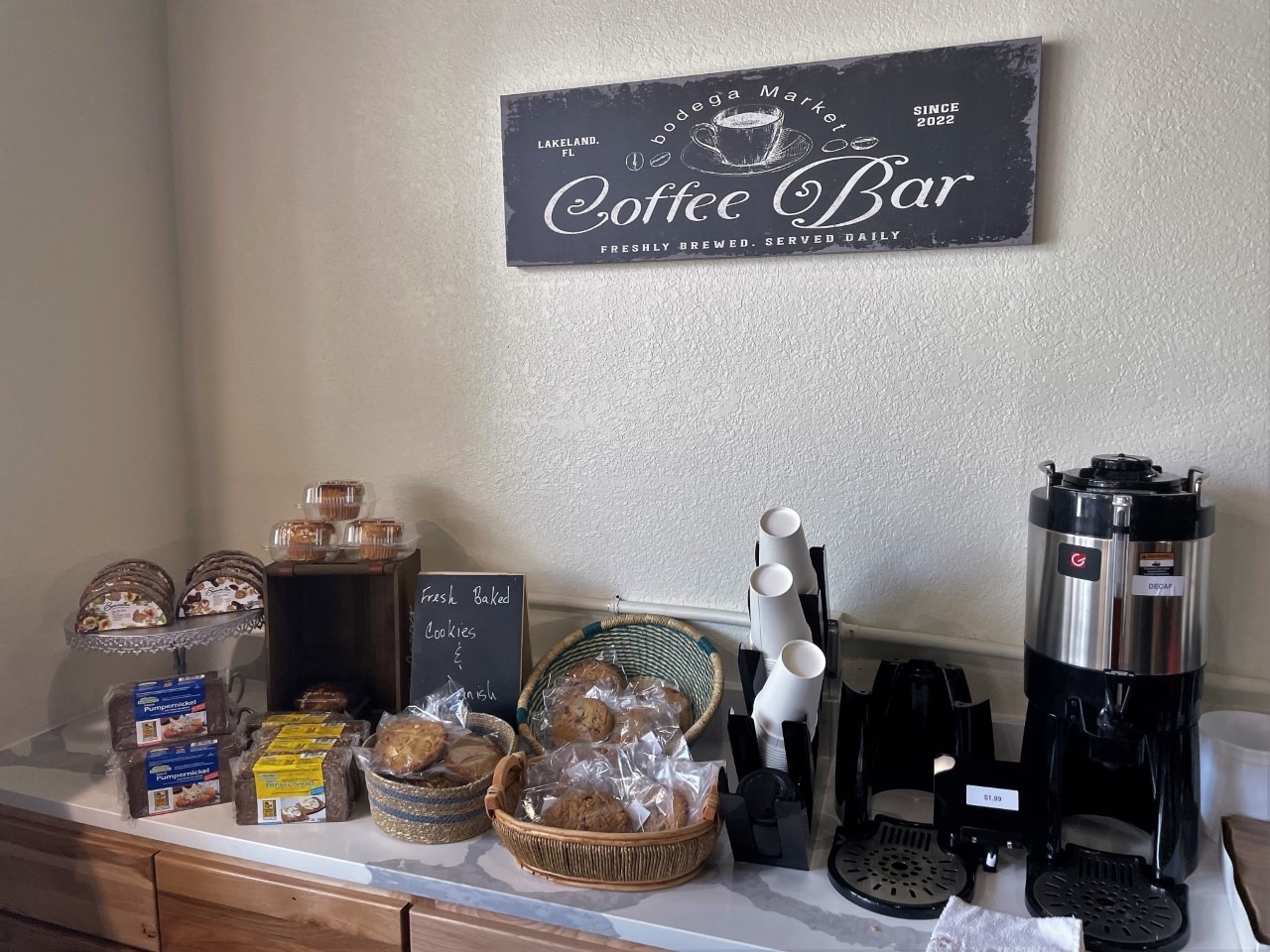 Located next door to Divicious Deli and Coffee Shop on Main Street, and owned and operated by the same owners, Bodega Market provides a convenient location for those who live and work in Downtown Lakeland to pick up and buy coffee, drinks, snacks, pre-made sandwiches, and other items.
The new store has been described as a "throwback" to the old corner stores that used to be common in most cities and towns. It is a place where locals can conveniently walk to and pick up the items they need, which they would have otherwise driven several miles to obtain at a typical convenience store.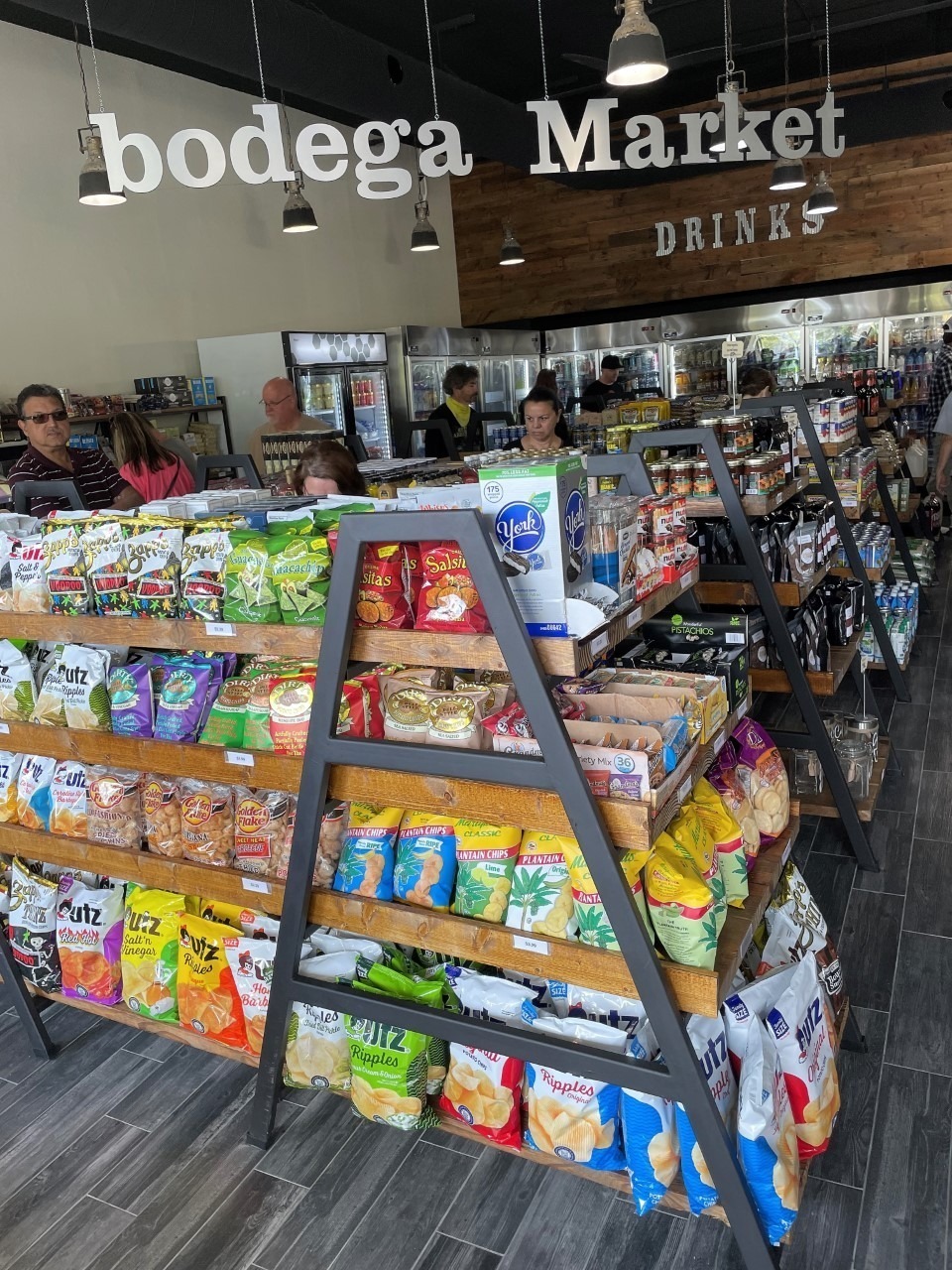 Moreover, the bodega market will also sell fresh-sliced Boars Head cold-cut meats, fresh-baked bread from local bakeries, and locally-sourced and produced coffee, beer, and wine. So not only will customers be able to pick up something at their convenience, but their purchase will help support local businesses.
"People can expect to have great service and also find things they normally would have to drive to a big store," said store co-owner, Yohansi Santana. "So they now have this convenience downtown."
Santana was born and raised in New York. She now lives in Winter Haven. Having lived in a city where such bodega markets were common, she wanted to start something similar for her community. She and her husband have owned Divicious Deli for nearly eight years, and they wanted to utilize the space next door that was previously Silver Ring Café.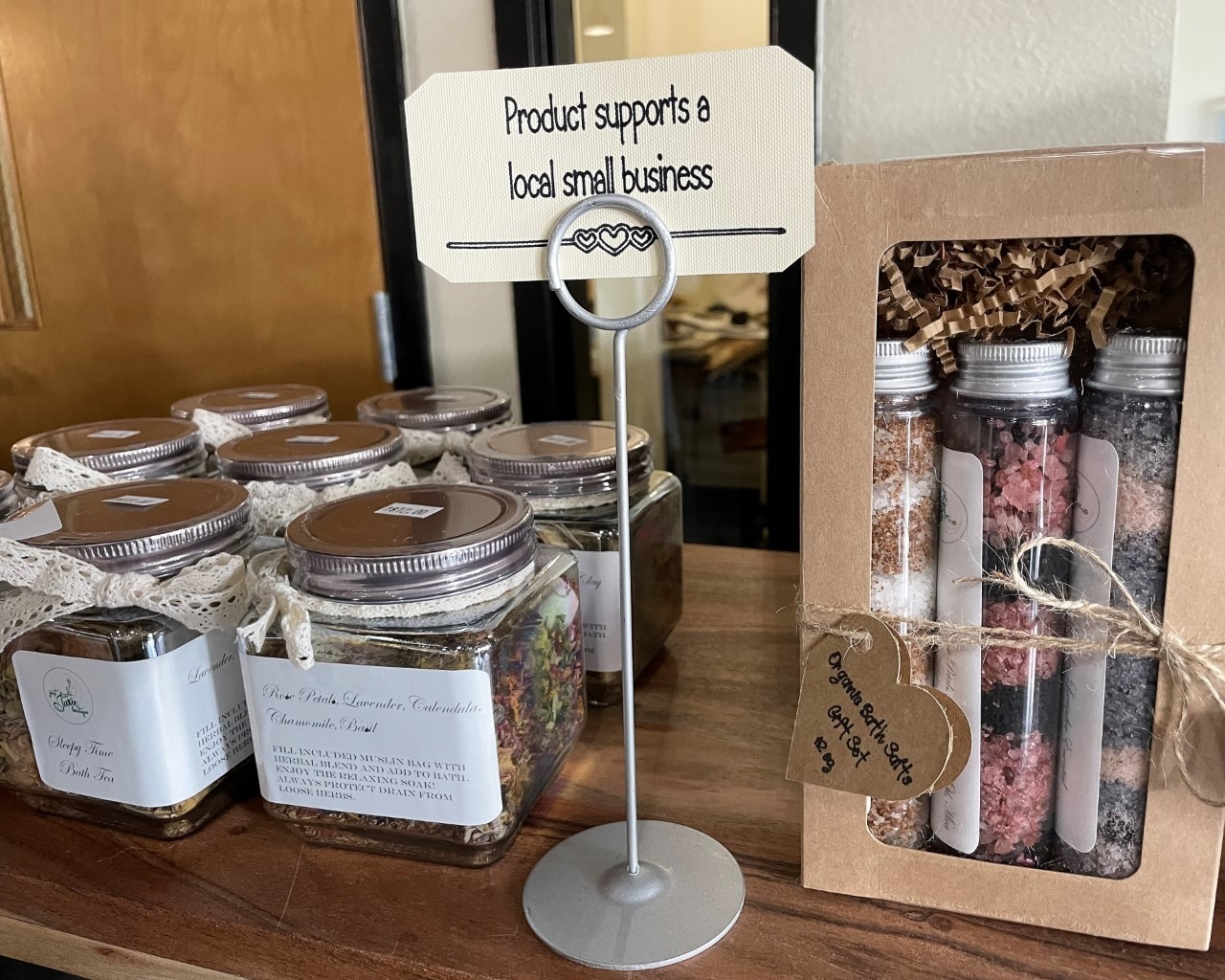 "The bodega is a little dream of my husband and I," she said. "We saw a necessity that people were looking for…and that is how the idea started coming along."
Santana is collaborating with small local businesses like Honeycomb Bakery and Heirloom Gem to stock their merchandise, thus allowing her business to support other local businesses in her area. She has high expectations to provide a store for locals, by locals.
"We want to grow with the community," she said. "Our expectations are to meet the needs of the neighborhood and to anyone stopping by."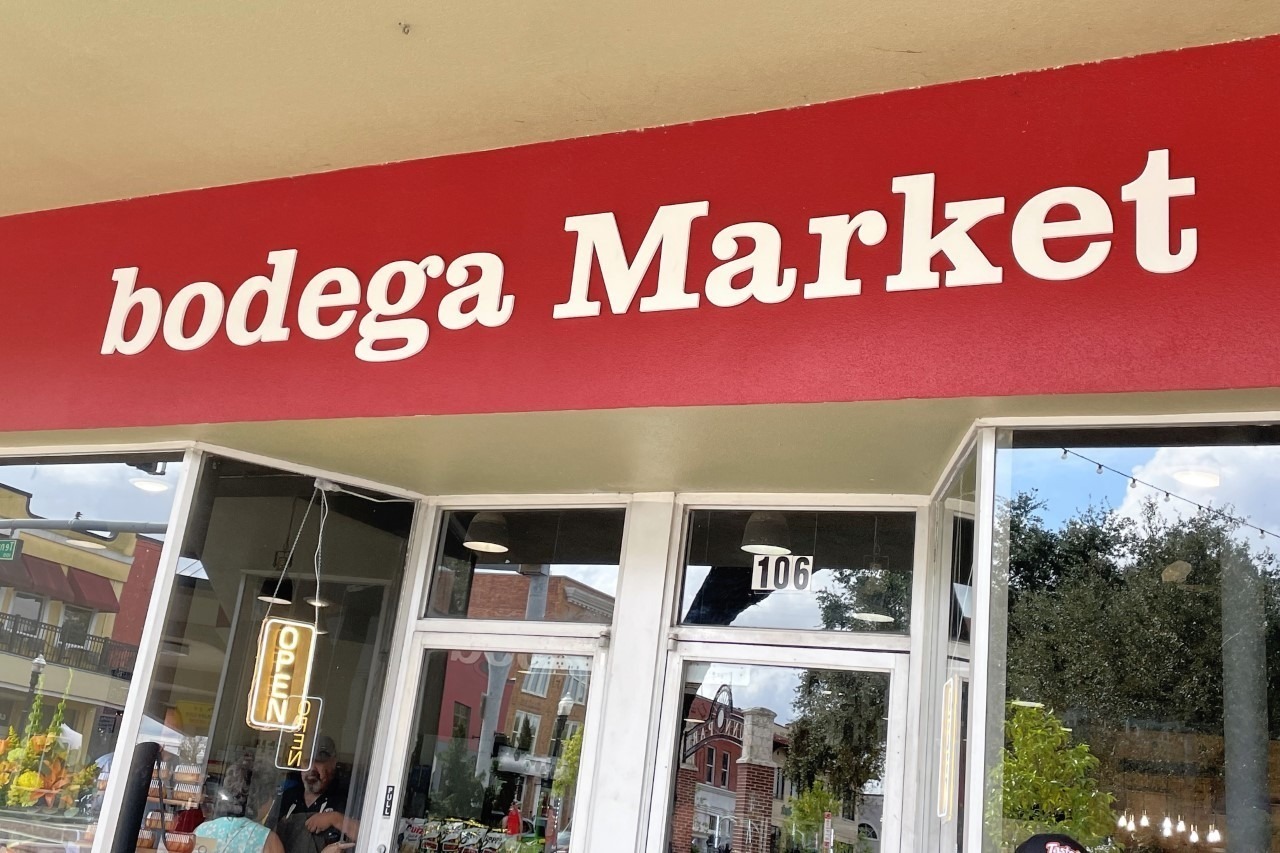 Bodega Market is located at 106 N. Tennessee Avenue in Lakeland. For more information, call 863-937-6310, or visit their website at: bodegamarketlkld.com