Thunder on the Ridge Brings the Thunder Once More to Haines City
by James Coulter
Despite the grey skies and thunderstorms earlier that weekend, the only thunder in the sky over Haines City was the thunder of many colorful fireworks during its annual Independence Day celebration on Monday.
Several hundred attendees gathered at Lake Eva Park in Downtown Haines City for its annual Thunder on the Ridge celebration. They could listen to musical performances by live bands on the concert stage, peruse several dozen food trucks and vendors, and, of course, enjoy the largest fireworks display in Polk County.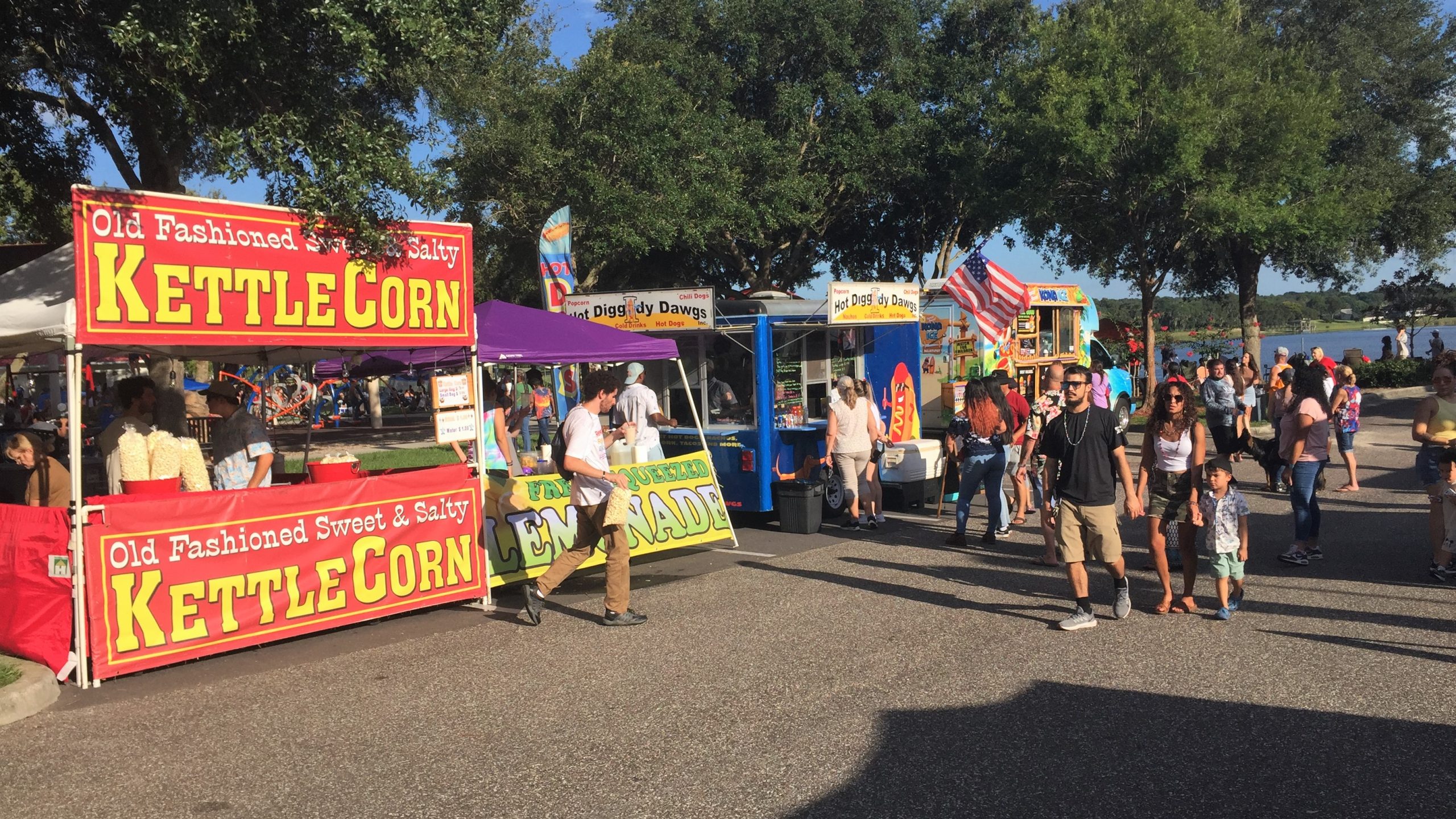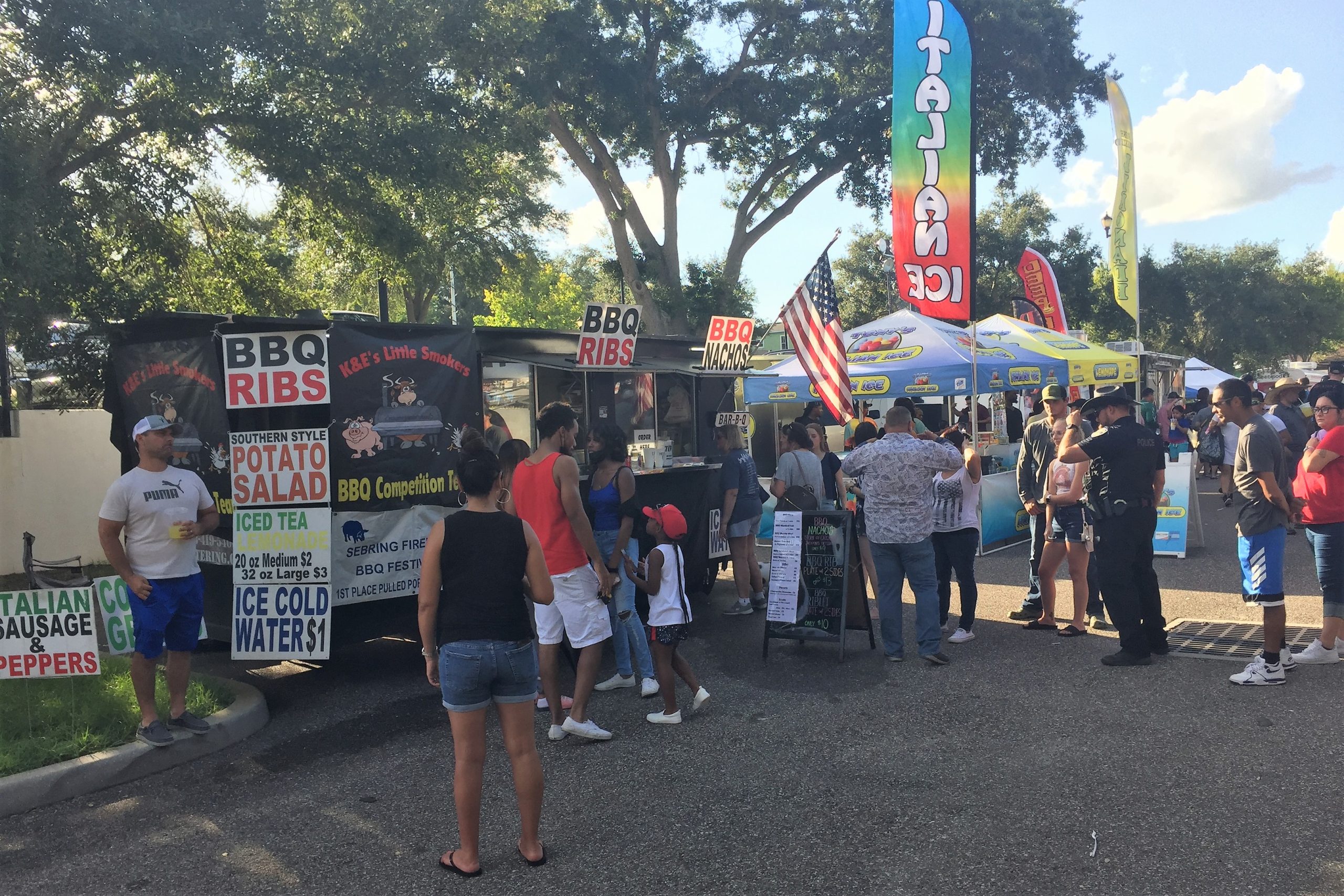 For nearly half a decade, the city's annual patriotic event has been sponsored by Miracle Toyota. The local car dealership showcased several of its new models and allowed young children a chance to snatch as many dollar bills as they could inside the "cash cube" game.
Fahad Qureshi loves the event, and he loves seeing many residents come together to celebrate their city and country. His company also loves to give back to the community that allows their business to flourish. This year's event has exceeded expectations, and they hope to continue supporting it and other similar events through the city and chamber, he said.
"Our mission statement is that we are 'big on our customers' through our community and charity," he said. "We want to be involved in the community. That is what it comes down to."
For the past 24 years, Thunder on the Ridge has remained the largest Independence Day celebration in Polk County, with the largest fireworks display and the largest turnout for any similar event.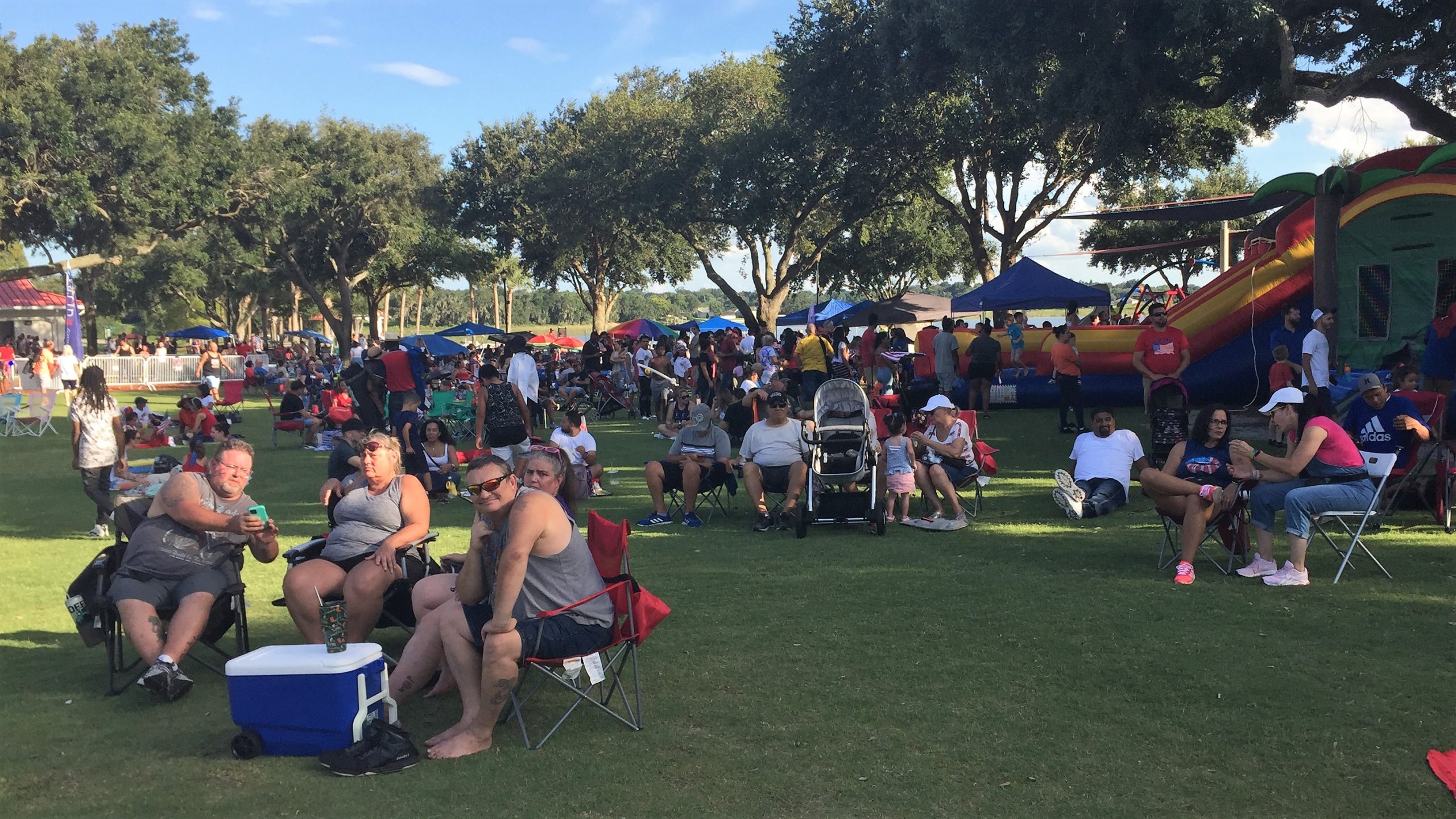 Lindasia Jaynemeyer, Special Events Supervisor, remembers attending the event when she was a child. By helping put on the event through the city, she ensures that other children enjoy the same patriotic experiences she had when she was a child, she said.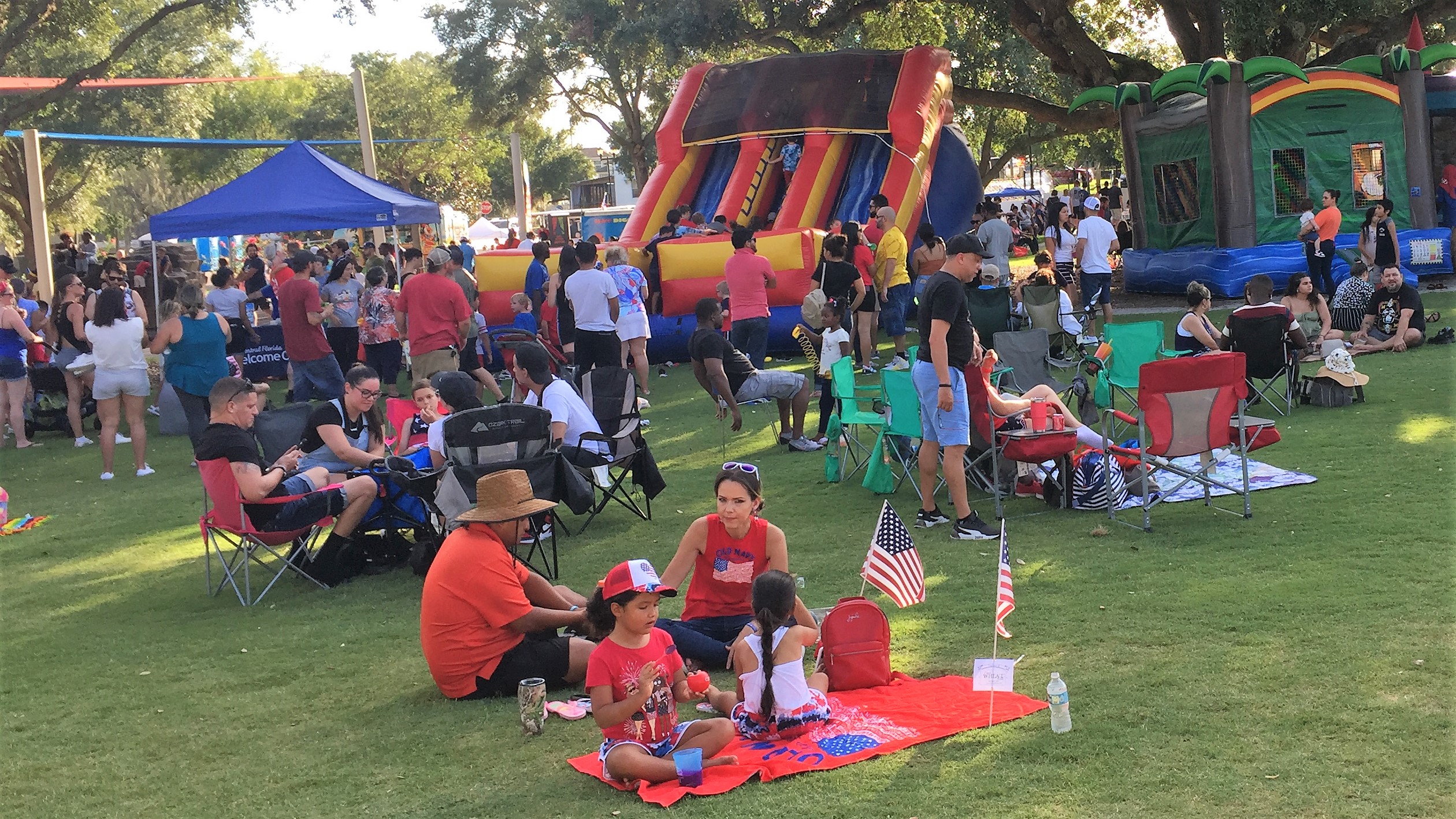 "It is a beautiful day," she said. "There is a large crowd out here getting ready for the fireworks. We are very happy with the turnout and are looking forward to a great day…The turnout is great. The people are excited. They are listening to the bands, and they are excited about the fireworks tonight."