The Bethany Center for Grieving Children Celebrates Grand Opening
by James Coulter
Nancy Hale had been married to her husband, Tony, for 29 years. Together, they had four children, one son-in-law, four houses, ten vehicles, and dozens of pets including four dogs, one cat, seven hamsters, one tarantula, one rabbit, and three beta fish. They would have happily enjoyed another 29 years of marriage. Sadly, chronic illness had other plans for them.
Two and a half years ago, Tony was diagnosed with chronic lymphatic leukemia. The good news is that he persevered through his disease. He did not require treatment, and he did not even take any time off of work, Nancy said. He had regained his health to the point where he and Nancy planned on participating in the Disney 3K together. Sadly, COVID-19 had other plans.
After nearly recovering from his chronic illness, Tony tested positive for COVID-19. Three weeks later, the disease claimed his life. He had worked at Good Shepherd of Lakeland for 21 years. His wife had worked at one of their hospices as well. So it proved ironic that his family would require their services once he passed away, Nancy said.
"The love of my life, my coffee buddy, the one I was supposed to retire with, slipped quietly into eternity," she said. "I was left alone to pick up all of the broken pieces. Never in my wildest dreams did I think after hearing my husband's praises in clear for Good Shepherd hospices did we have to eventually become recipients."
Together, she and her children participated in the services offered by Good Shepherd of Lakeland. Her children were able to come to terms with their grief through their consoler. Their sessions allowed them to better cope with their loss and learn that some of their negative emotions, including anger, were validated. For that reason, she was glad that the Bethany Center for Grieving Children opened their new facility.
"It feels good to know that we were not going crazy, this was just a crazy journey," she said. "How grateful I was for the services Good Shepherd offered our family, and how excited I am for this new state-of-the-art center for grieving minors. I was unaware of what was needed and how prevalent the loss of somebody pivotal in a young person's life is in Polk County."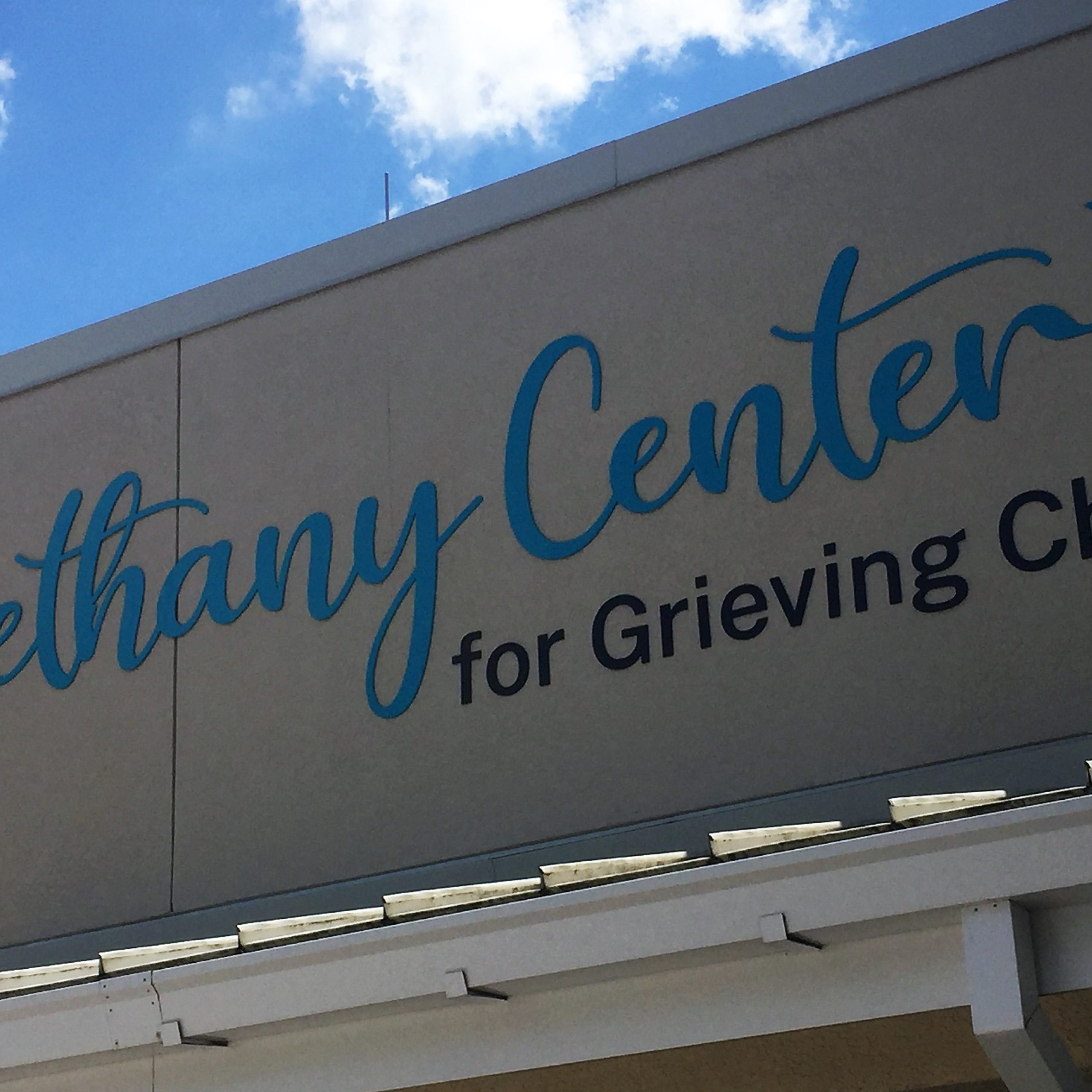 Hale offered her testimony during the grand opening of The Bethany Center for Grieving Children hosted last Thursday. Several representatives from the Lakeland city, chamber, and community arrived to witness the ribbon cutting for the new facility, which included the release of several dozen butterflies.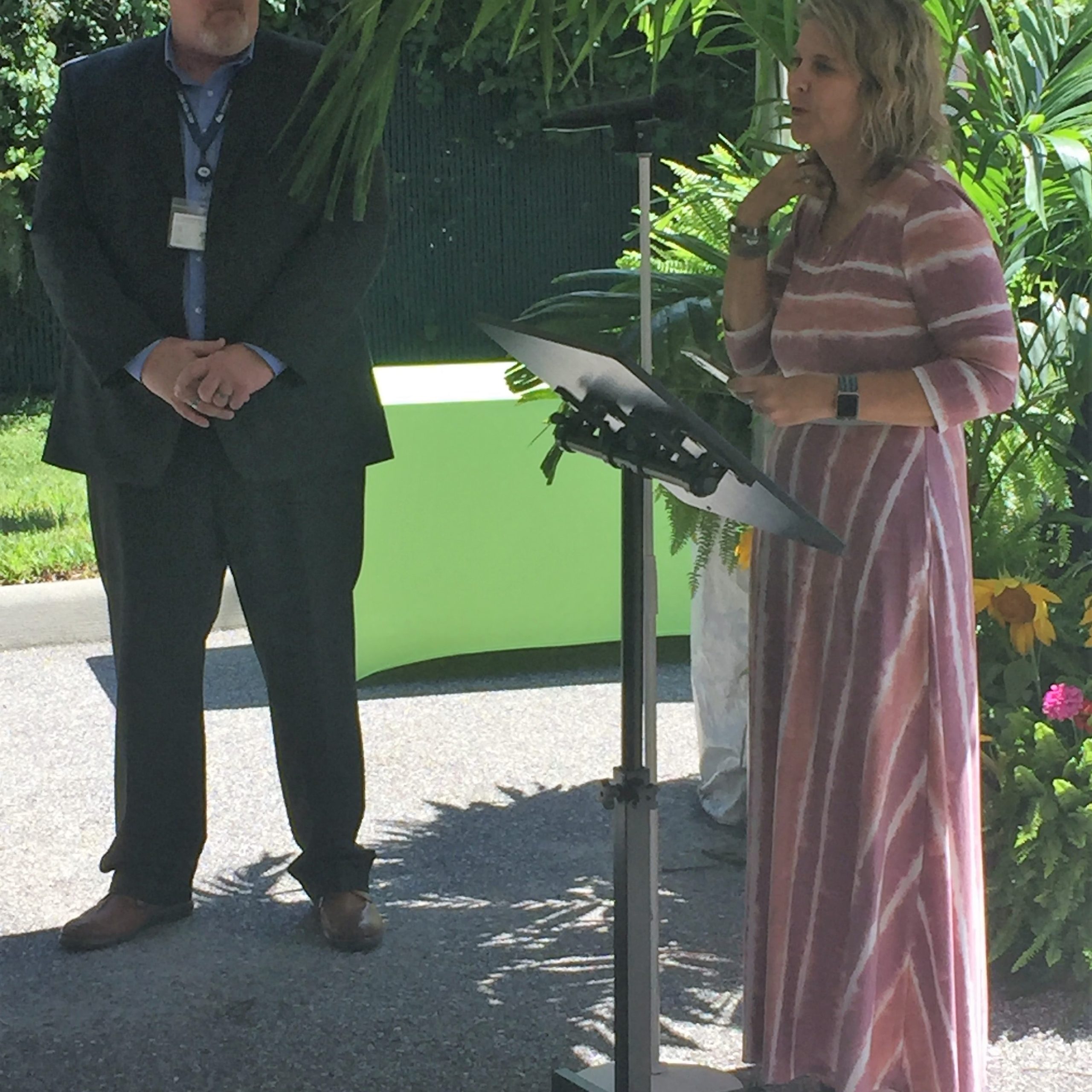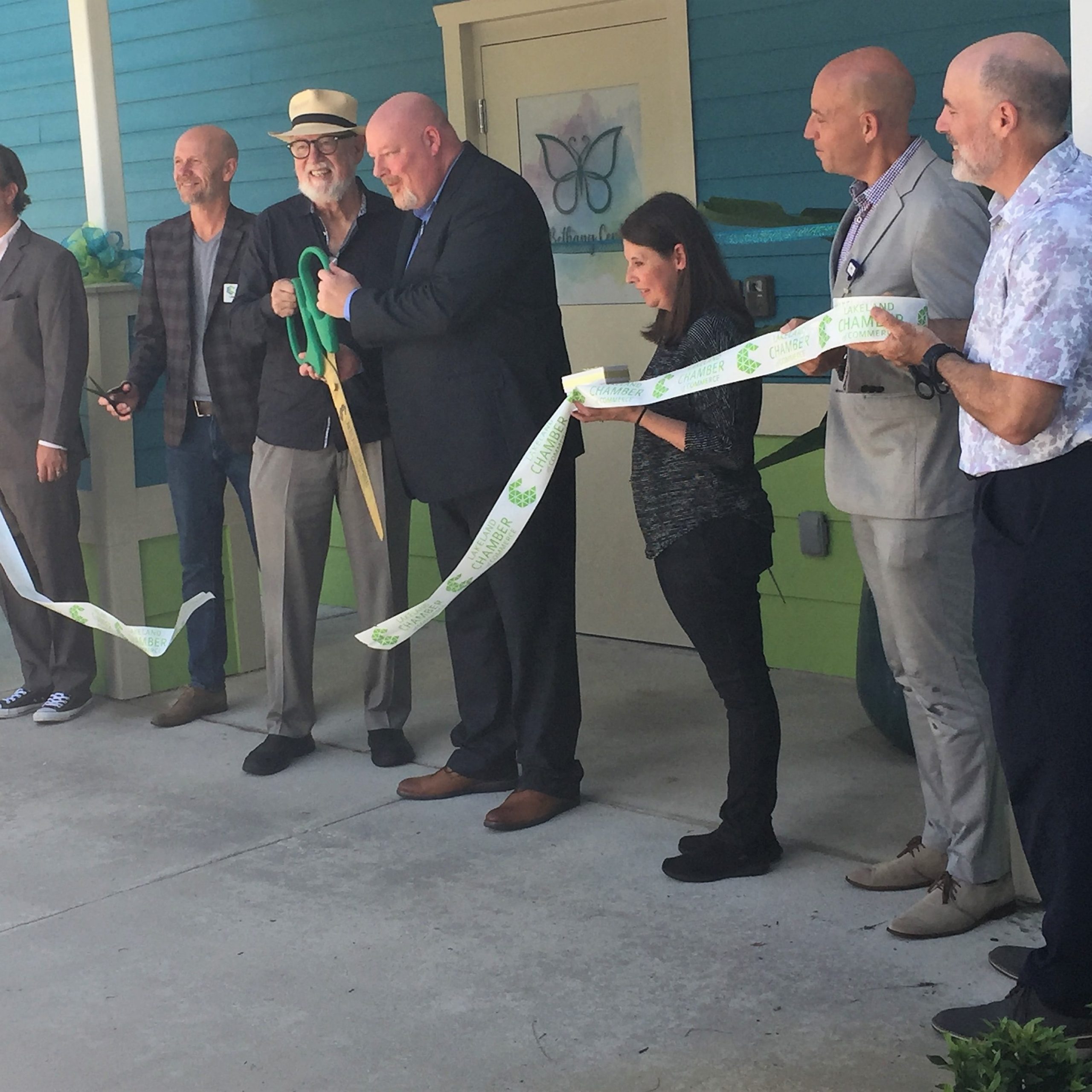 "Every day, I miss my husband, [but] I am confident of this one thing: that God will not waste pain," Hale said. "I celebrate the opening of the center with you. I celebrate the life of my amazing husband that was well-lived. May we model intentional living with much integrity."
The Bethany Center for Grieving Children recently relocated to its new home along Lakeland Hills Boulevard. The new 1,500-square-foot facility, which was constructed with an estimated cost of $400,000, will serve nearly 7,000 children, nearly a third of whom reside in Lakeland, through its hospice and community services.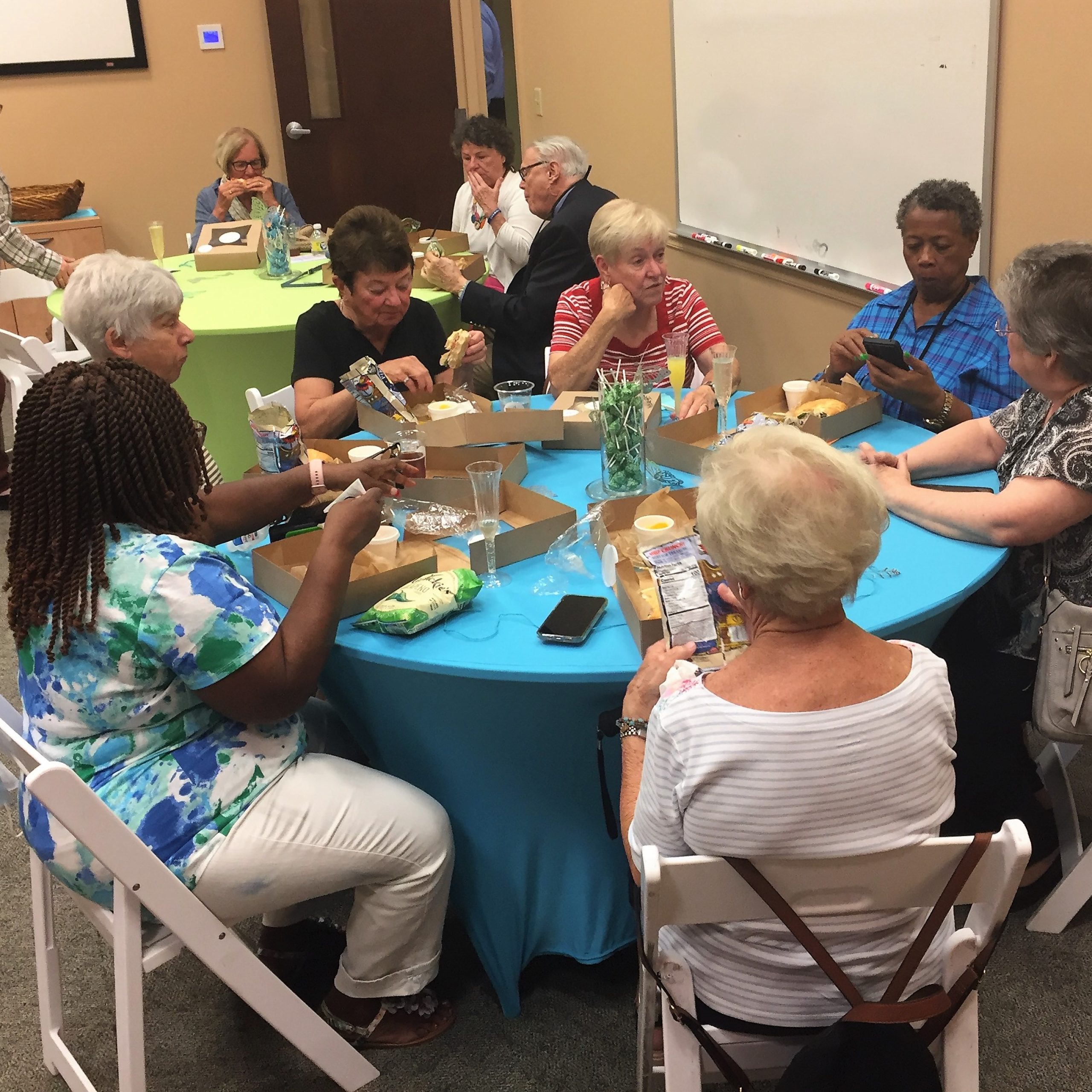 According to its website, its amenities include "an interactive sandbox, game room with a state-of-the-art gaming floor, grief cave, and expressive arts studio." The center will also facilitate Camp Brave Heart, a weekend camp for children who recently lost a loved one.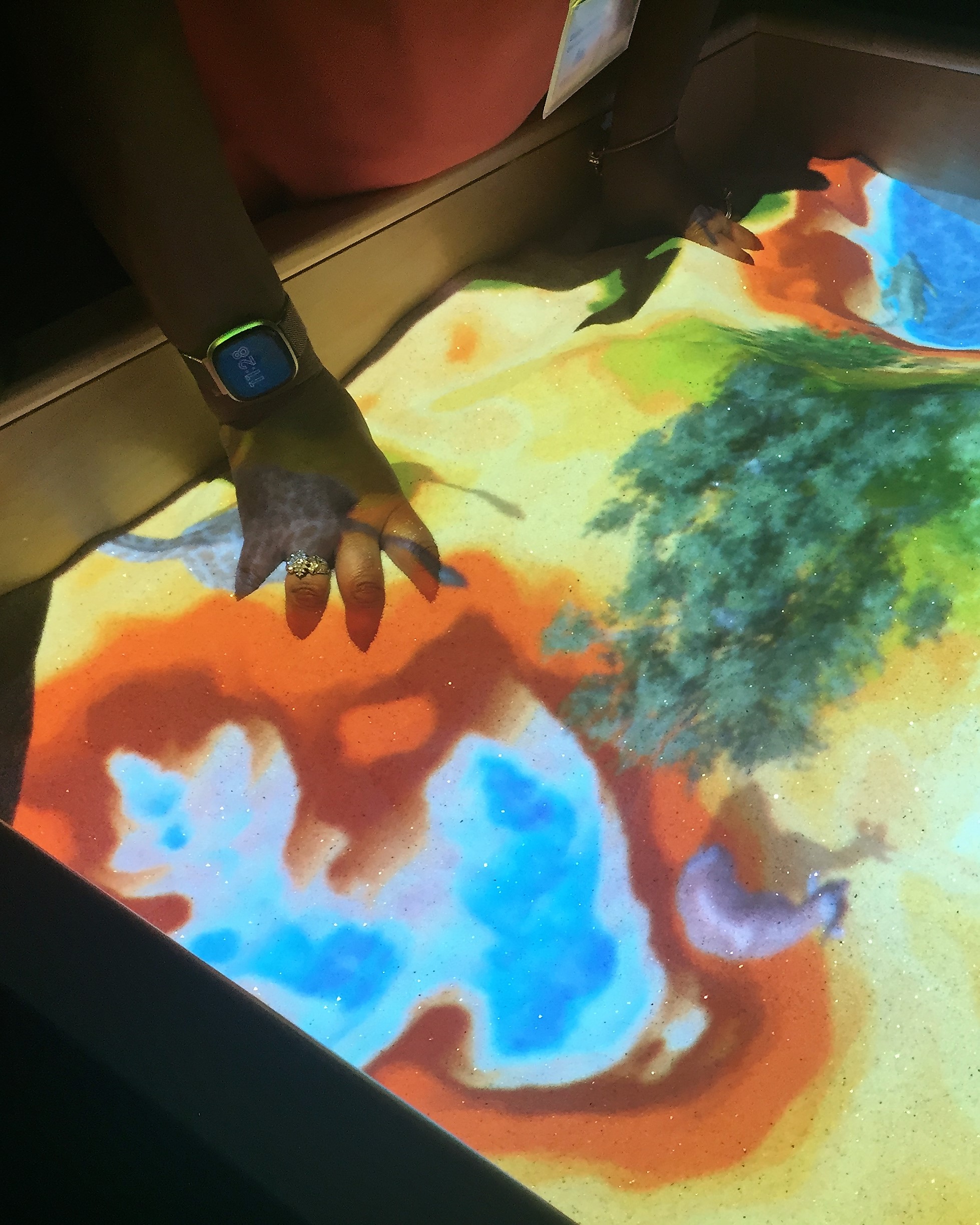 "The goal of the Bethany Center for Grieving Children is to provide quality counseling, hope, and healing free of charge for all children and families who grieve," its website stated. "Experienced grief counselors guide children to healing after a loss. With your help, we can bring grief services closer to home."
The Bethany Center was started 30 years ago through the request of a dying mother who wanted a "safe place" for her children to grieve. Nearly 30 years later, Good Shepherd opened three grief centers in Polk, Highland, and Hardee counties, explained Adam Stanfield, Executive Director of Chapters Health Foundation.
Stanfield owes their success to the dedication of those who have supported its efforts, be it financially or otherwise. Through such dedicated support, their services have been able to extend their outreach from their facility and into the local community, he said.
"This center will be the model that we will replicate for all grief centers across chapters footprint in mainland Florida," Stanfield. "So it is truly a special day for many reasons. 30 years ago, the vision started, and this will be a future for our children's grief centers going forward. Many smiles are looking down upon us because of this special day."
Andrew Molosky, President and Chief Executive Officer of Chapters Health System, mentioned how the Center was dedicated to helping so many within the community, especially those who were unable to help themselves. This year, Good Shepherd will care for 8,000 hospice patients, eight percent of whom were uninsured.
"Our mission and our core of not leaving anybody behind," he said. "I do this line of work because of the impact, the community feel, and the genuine sense of fulfillment you experience when you see something like this or become part of something like this."
Kyle Zenker, Executive Director of Good Shepherd Hospice, was especially proud to open the new state-of-the-art center. He thanked his dedicated staff, especially the grief counselors, who help offer the services through the center and thus allow it to provide an asset to the local community.
"For me, today marks a great day for Polk County," he said. "We are bringing back the Bethany Center for Lakeland, and further expanding our reach for the community and serving those in need. So thank you for coming out today."
The Bethany Center for Grieving Children is located at 3470 Lakeland Hills Blvd., Lakeland, Florida 33805. For more information, visit their website at: https://bethanycenterflorida.org/