Swan City Title Celebrates Grand Opening With Ribbon Cutting
by James Coulter
Swan City Tile is more than simply a full-service title insurance company. It's a local business that hopes to offer a local service for locals, by locals.
Located along Kentucky Avenue in Downtown Lakeland, Swan City Title is a full-service company that issues title insurance, facilitates real estate closing, and covers notary fees.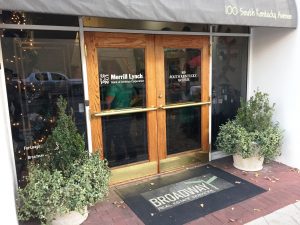 If you are looking to close a property, be it in or outside of Lakeland, Swan City Title is more than happy to assist you through the process. If you are a proud veteran, teacher, law enforcement officer, or fire and rescue personnel, then they are especially honored to provide you with a special discount.
"Swan City Title's team of professional and knowledgeable experts are here to make the closing process as easy and enjoyable as possible," their website explains. "Centrally located in Downtown Lakeland, Swan City Title is ready to guide customers and real estate professionals through the closing process using industry-leading technology and first class service."
Crystal Goffe, the owner, has been working and residing within Lakeland for the past few years. She loves her local community and wanted to help support it by starting her own business there. She even named it after its nickname as "The City of Swans."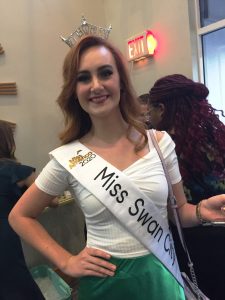 "We love Lakeland, we are super supportive of our community," she said. "[This business] was something that I was looking for, and it sort of fell into my lap. It is the best decision I ever made in my life…just because I love the downtown area. I live downtown, I worked downtown for years. I cannot see working anywhere else."
Aside from offering a local service to local people, Goffe also started her new business to support local women in her community. As a proffesional working woman herself, she wanted to create a business for women by women like her.
"My main goal is to provide jobs for many people, especially women, within the Lakeland area," she said. "I love empowering women and teaching women a new trade or new skill that they may not have known otherwise. And I love having a work environment and really supporting women who work for me, and I love all three of them."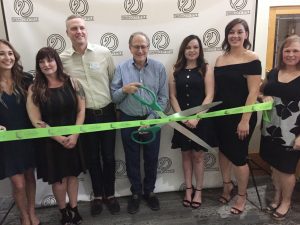 Swan City Title celebrated their grand opening on Friday evening with a ribbon cutting ceremony hosted by the Lakeland Chamber of Commerce. This event was the very first ribbon cutting ceremony hosted by the Chamber for this year, as well as this new decade, explained Matt Clark, a member of the Chamber Board of Directors.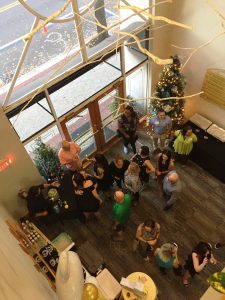 "If we as the Chamber can ever do anything to help your business grow and succeed, we would love to play a part in that," Clark said. "We appreciate your investment in the chamber and the city and we are excited for a great year for you all."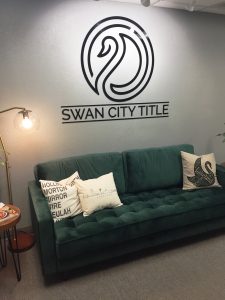 Swan City Title is located at 100 S. Kentucky Ave Ste. 218 Lakeland, FL 33801. For more information, visit their website at: https://swancitytitleco.com, or call 863-937-7106.