Polk County Sheriff's Press Release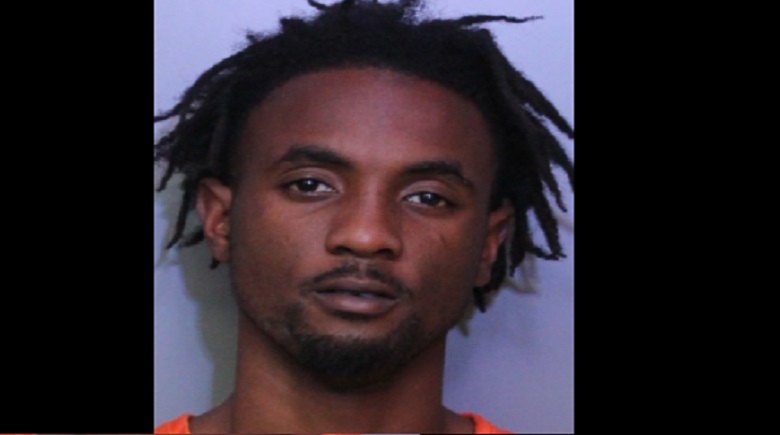 A man driving 94 MPH on US Highway 27 through Dundee on Tuesday afternoon, November 27, 2018, fled from a Polk County Sheriff's Office deputy when he attempted to pull him over, and then fled on foot after he stopped. Deputies subsequently caught and arrested 22-year-old Javeion Robinson of 523 Dawnlight Drive, Lake Wales.
Robinson had been driving north on US Highway 27 in a black 2008 Cadillac GTS when a deputy, who was in the area conducting traffic enforcement, noticed the car travelling at a high rate of speed. Robinson's speed was confirmed at 94 MPH in a 50 MPH zone through the use radar.
The deputy activated his emergency lights and began going after the car, but it made an abrupt east turn onto Dundee Road. The deputy then watched as the vehicle turned onto Lemon Street. Robinson parked the car, and fled on foot.
Robinson was tracked and located by a PCSO K-9 unit.
According to the arrest affidavit, Robinson told the arresting deputy that he knew he was speeding and he did not have a valid driver license, which is why he fled. He was also in possession of a small amount of marijuana.
"Driving 40 miles per hour over the speed limit is not a smart thing to do…especially on a dangerous road like Highway 27. You ought not be driving a car if you don't have a valid license. But if you do, driving over 90 miles per hour is not the best way to avoid the attention of our deputies." – Grady Judd, Sheriff.
Javeion Robinson was transported to the Polk County Jail and charged with: Fleeing to Elude, Driving While License Suspended or Revoked (DWLSR), Resisting, and Possession of Marijuana. He also received a citation for Speeding.
Robinson's prior criminal history includes two felony convictions (Burglary and Grand Theft) and two misdemeanor convictions (Resisting and Possession of Drug Paraphernalia).