Lake Eva Fall Festival Draws In Thousands
by James Coulter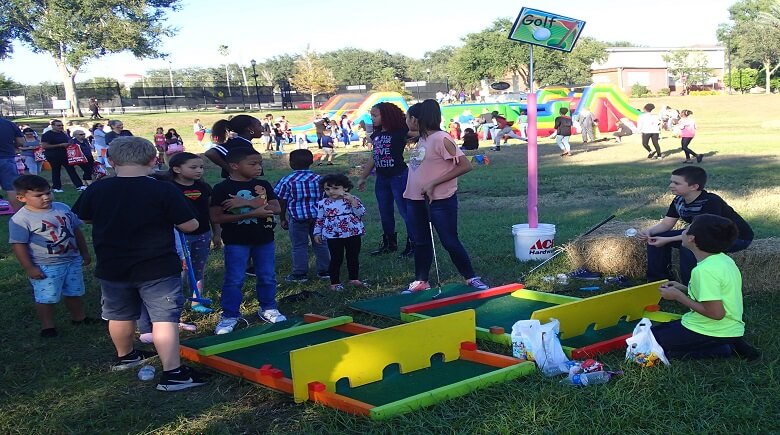 Thousands of children and their guardians flocked to Lake Eva Park in Haines City for a free night of fun and games during the city's annual fall festival.
The Lake Eva Fall Festival drew in more than eight thousand attendees for a night of pre-Halloween festivities with games, bounce houses, and other activities, according to Rev. David Myers of Northridge Church.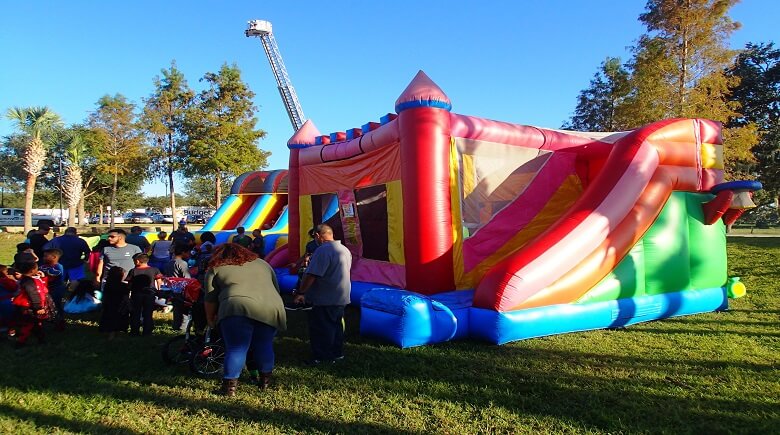 Throughout the park that evening were more than a dozen bounce houses, inflatable obstacle courses, and other inflatable activities allowing children the opportunity to bounce about in a safe enviroment.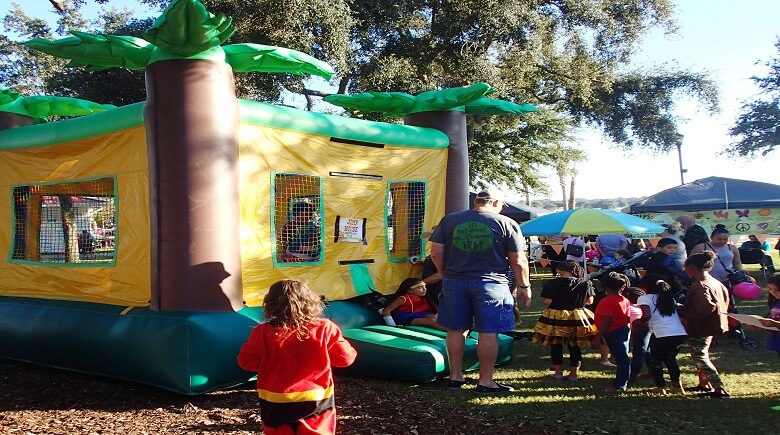 When not busy bouncing, children could choose from dozens of carnival games, from catch the fish to ring toss, allowing them the opportunity to win free candy days before Halloween.
Parked along the path lining the shore of Lake Eva were several food trucks and vendors from local eateries where children and their parents could purchase something to eat.
Aside from the food and drinks served within these food trucks, everything else at the festival that evening was free of charge.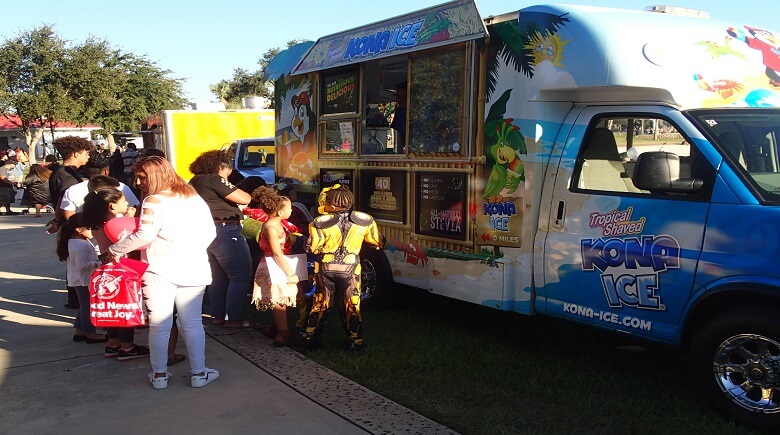 Northridge Church has been hosting a similar event at their church for the past 15 years, and had been helping the city host this event for the past five years.
Rev. Myers considers this event a great opportunity for his congregation to help give back to the community, and through doing so, sharing their faith in Christ.
"It is a great opportunity for us as a church family to be able to connect with our community, and that is really what we do what we do," he said.
The turnout for this year's event especially exceeded expectations, with most estimates tallying up the attendance to more than eight thousand guests.
This level of success this year, as well as within the past five years, has mostly been due to the church's commitment to offering a night of free fun that benefits the community while helping them to express their religious faith.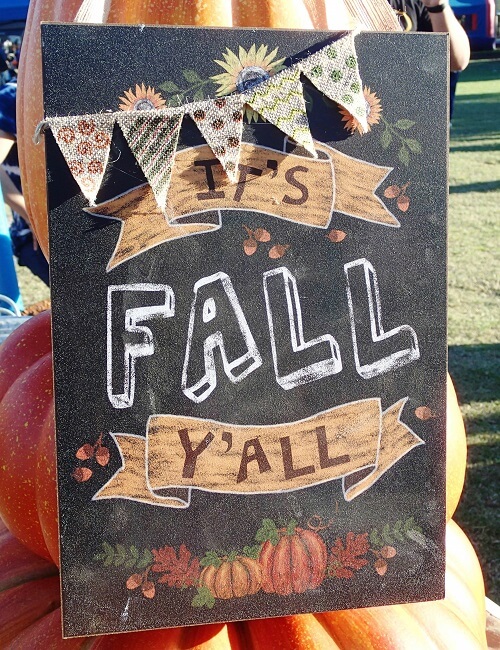 "That is what we hope that they will take away," Rev. Myers said. "That they understand that there is a church that cares. We have provided this free of charge for them because we want them to know that we care and we want to help them in their spiritual journey if they have that need."
Helping assist with the event that evening were several local organizations, all of which set up booths at the event to help share their services to the community.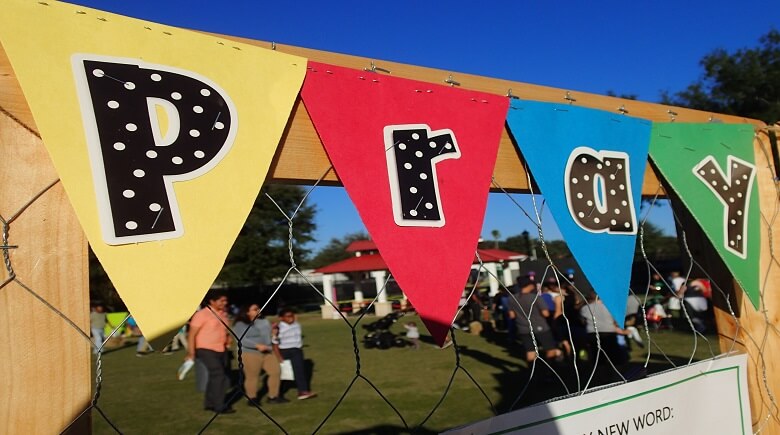 The One Way Center, a local non-profit faith-based organization that assists families in need, has been attending the event for the past four years to help promote their crisis and mentoring programs.
When asked what keeps them coming back time and again each and every year, Executive Director LeAnn Pierce simply replied, "Because we love Jesus."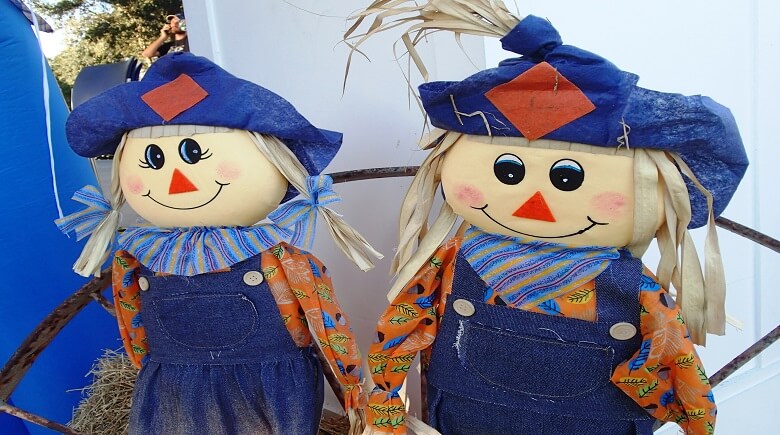 "We want to meet people, talk with people, let them know what we do," she said.
Rev. Sarah Burton of Church of The Nazarene attended the event for the first time ever to share her church's 12-step-program, Celebrate Recovery.
With this being her first time, this event managed to exceed her initial expectations, with many potential clients receiving information about their services.
"We plan on coming out again," she said. "We just want to spread the news that in Christ there is freedom from any affliction, and we want to give children some candy."