Highlands Hammock Announces "Birding with Ranger Blake" Hike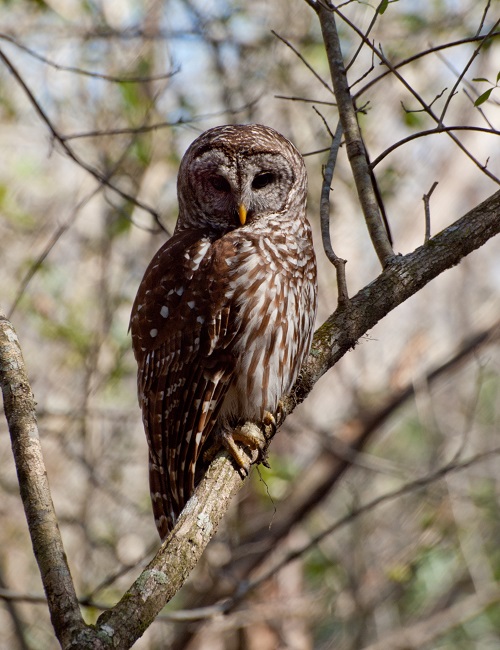 Sebring:  Heartland area residents and visitors are invited to join Ranger Blake Lewis on a hike focusing on fall migratory birds on Saturday morning, October 27 at 9:00 a.m.  In celebrating 2018 as the "Year of the Bird," Highlands Hammock joins National Geographic in marking the centennial of the  Migratory Bird Treaty Act.  Signed in 1918, the act is one of the oldest and most powerful and important bird protection laws ever passed, making it "illegal to take, possess, import, export, transport, sell, purchase, barter or offer for sale any migratory bird, or the parts, nests, or eggs of such a bird except under the terms of a valid Federal permit."  Park Services Specialist Carla Sherwin stated that "Highlands Hammock would also like to honor the legacy of the act as we "welcome home" our population of returning fall migrants." The 9000 plus acres and diversity of ecosystems which include hammock, hardwood swamps, pinelands and other systems within the park and resource management units such as Seven Lakes, are critical in providing habitat and resting areas for migratory species.  Songbirds such as robins and warblers, water birds including herons and egrets, and raptors including bald eagles return to the park in October.  A mixed flock of black vultures and turkey vultures also overwinters here, roosting in the cypress trees on South Canal.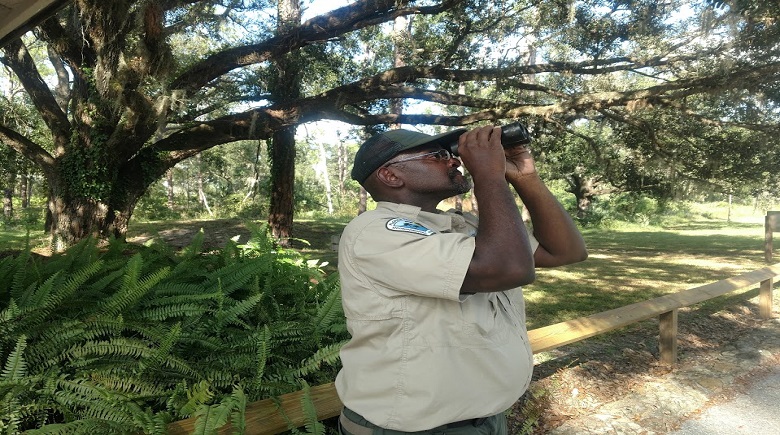 According to Sherwin, "Most Sebring residents know Ranger Lewis from growing up here, and he is infamous for his unique sense of humor as he banters with visitors when they stop at the Ranger Station."  "What people may not realize," she added, "is that Ranger Blake is the "eyes and ears" of the park, keeping track of birds and the tracks and movements of Florida panthers and other species."  "His curiosity, interest and keen observation have made him an exceptional wildlife watcher."  "It was Ranger Lewis who first noticed the presence of a Peninsula newt, (a subspecies of the Eastern newt), in the park," Sherwin recalled.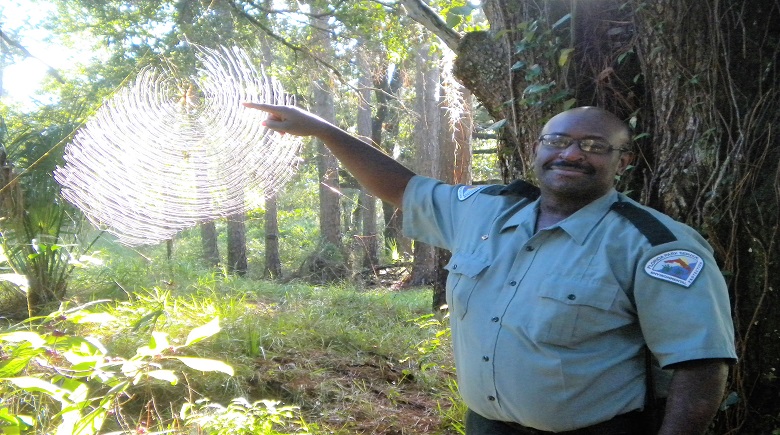 Ranger Lewis will provide tips to beginning birders and intrigue advanced birders with observations of birds, reptiles and other wildlife gleaned from his years of experience in the park. Registration is not required, but a call to inform the ranger station at 863-386-6094 ext. 0 would assist in planning. To avoid conflict with a 5K run that is also taking place, visitors are directed to park in the Panther (Big) Pavilion parking lot and meet at the Bobcat Pavilion.  Ranger Lewis will lead hikers up the Primitive Wilderness Road and along the East Canal. Visitors are advised to dress for the weather and wear hiking boots or sturdy shoes, long pants and protective clothing.  Flipflops and sandals are not permitted.  Bring water, sunscreen, insect repellent, snacks, binoculars and bird guides.  Park entry fees of $6.00 per vehicle (up to 8 people) and $4.00 per single occupant vehicle apply. Highlands Hammock State Park is located at 5931 Hammock Road, Sebring, Florida.