Solar Color Dust Celebrates Grand Opening At Eagle Ridge Mall
by James Coulter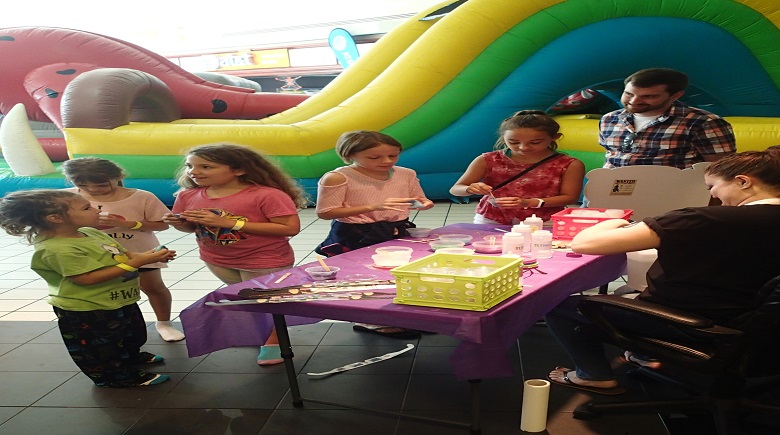 Anyone can paint with all the colors of the rainbow, and even with all the colors of the wind, but did you ever want to paint something that glows in the dark? Or changes color with sunlight? Or in black light. Or with heat?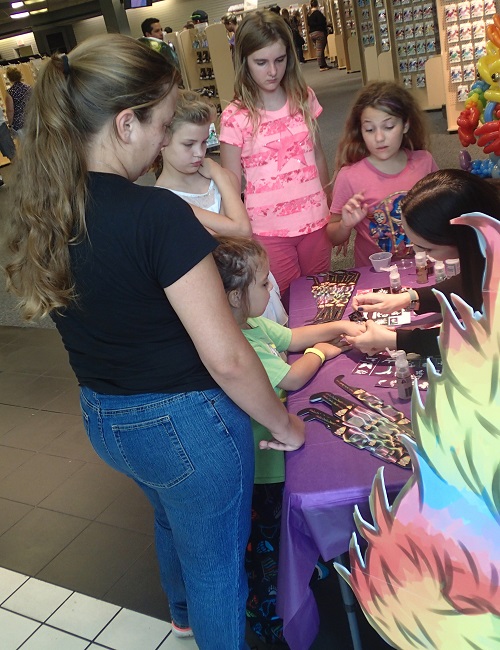 For the past eight years, Solar Color Dust has been selling special color-changing paint and glitter that does all of that and more.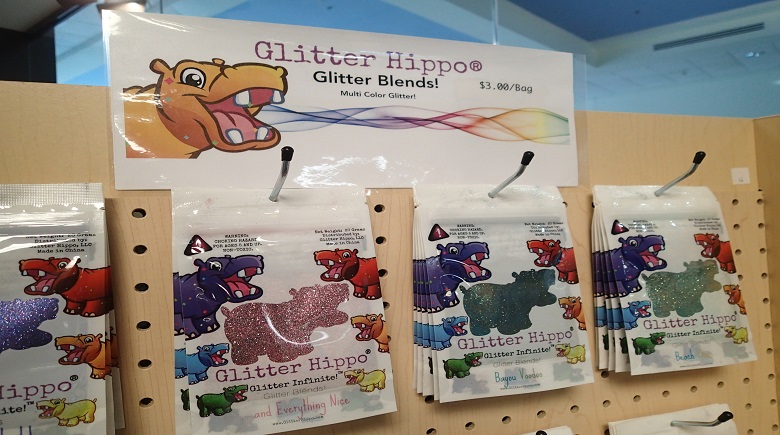 The store recently celebrated the grand opening of its new location at Eagle Ridge Mall in Lake Wales on Saturday.
Aside from allowing guests to see the various color-changing merchandise in the store, the grand opening also allowed them to get hands-on with these products by either making their own slime that changes colors or glows in the dark, or by having their nails painted or their hands painted with temporary tattoos.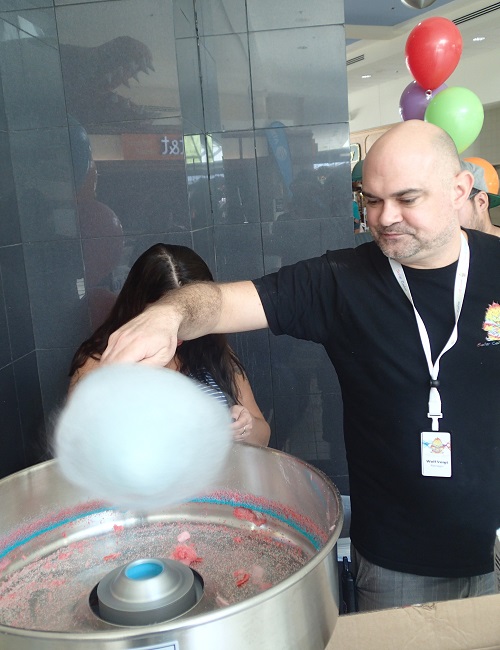 The grand opening also provided other activities such as a balloon artist, cotton candy machine, and a special raffle.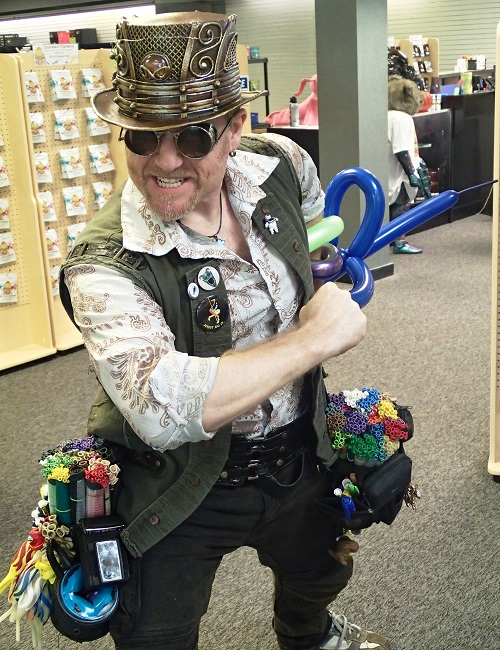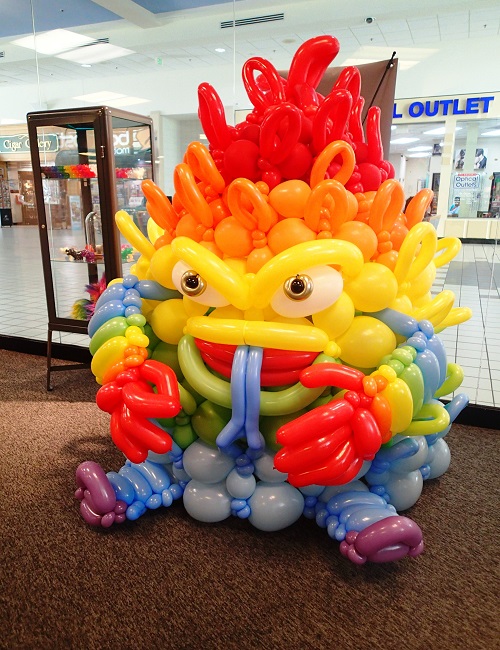 Though it now has a new physical location within the mall, Solar Color Dust mostly serves as an online retail store that sells its special color-changing paint and glitter to customers all over the world.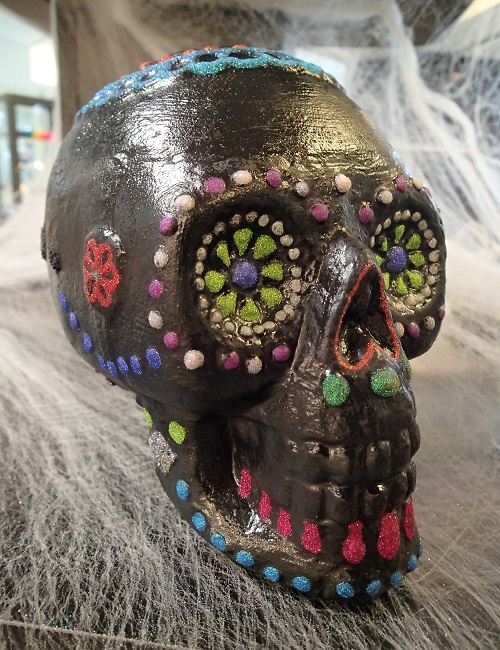 The signature material, Solar Color Dust, is a light-sensitive powder that changes pigment under UV or black light, or through the radiation of the sun.
Other special pigments include thermal dust that changes colors with heat, glow dust that glows in the dust, and even holographic pigments and liquid crystals.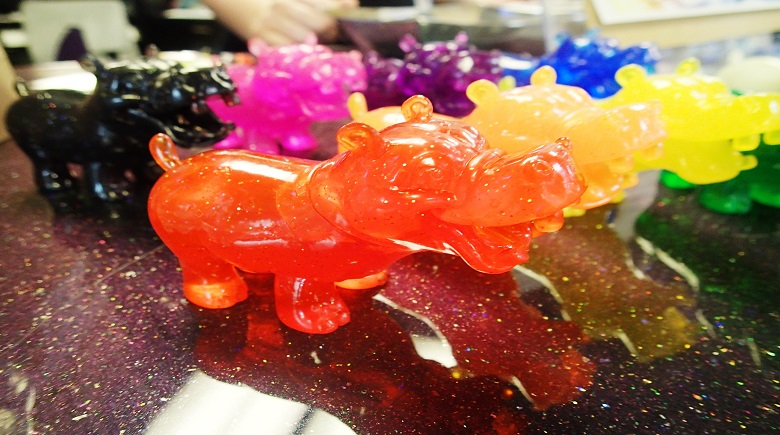 Their location also operates a side business called Glitter Hippo, which, true to its name, sells different effects-changing glitter that changes colors and glows in the dark.
Customers from within the local area and even around the world have used these products to paint anything and everything, including mood rings skulls, tumblers, shoes, coolers, golf carts, statues and action figures, and even automotive vehicles.
"These things you cannot get in Michaels or Walmart or anywhere unless you go through our store directly," said owner Wolf Voigt. "We have done so many different projects that it is hard to pin-point just one that really stands out above all the others because we have to deal with different types of industries and we try to make different projects for different types of audiences."
Prior to selling such psychedelic paint, Voigt worked an ordinary job at State Farm Insurance. He then reached a point where he had to make a choice whether to continue his current job or do something else.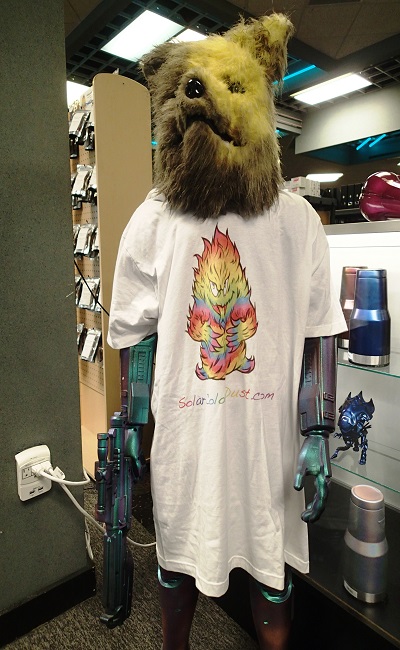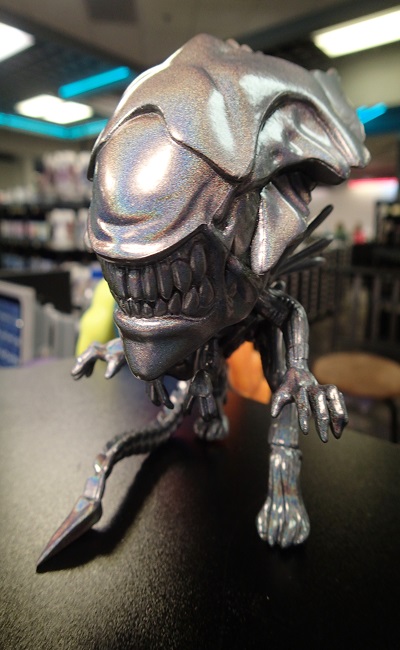 His choice inevitably had him set up shop at Lake Dexter Plaza along Cypress Gardens Road in Winter Haven, which was the original location for his store.
Eight years later, and his business had become so successful that it was in need of an expansion. He set his sights on the former FYE location at Eagle Ridge Mall and moved there earlier last month.
Aside from selling merchandise that cannot be purchased anywhere else, his success over these past eight years has come from the word of mouth from his own satisfied customers, most of whom post what they create on social media, and which he then shares on their own media accounts.
"I enjoy speaking with customers," he said. "When they are excited, I am excited about what they can do and the things they can do with our pigments. It is nice to see the customers happy with what they are doing coming back again and sharing with us the projects that they make."
Voigt hopes to continue satisfying customers at his new location, and he hopes to continue expanding his services thusly. Hopefully, as long as happy customers continue to share what they create with his products, his business will do just that.
"Optimistically, I believe we can make a dent in the commercial aspect where people come into the mall to see us and hopefully contribute to the success of the mall coming back," he said.
Solar Color Dust is located down the way from Regal Cinemas and First Frame Bowling in Eagle Ridge Mall, located at 451 Eagle Ridge Drive in Lake Wales.
For more information, visit their website at