Hundreds Wear Green To Support Local Boy With Traumatic Injury
By James Coulter
Most people wear green to celebrate St. Patrick's Day. But since that holiday was six months ago, people on Facebook were wearing the color for a more important reason.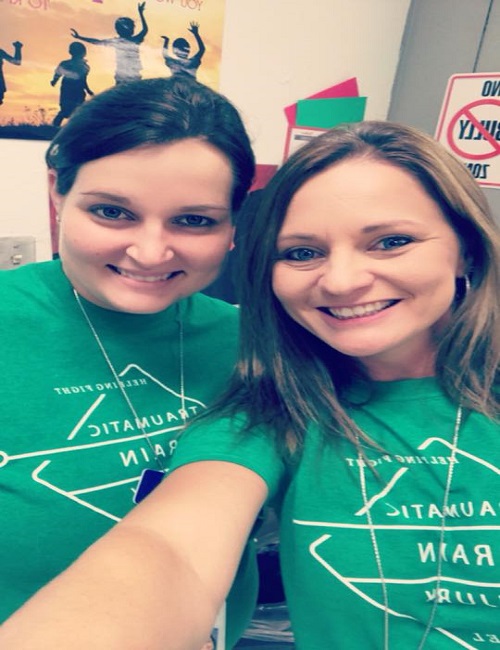 Last Monday, more than a hundred people from across the county posted pictures of themselves wearing green to express their solidarity for a young child suffering from traumatic brain injury.
One year ago, 11-year-old Michael Randazzo (then 10-years-old) became injured after being struck by a jeep.
One year later, and while he has since recovered slightly, he still remains in poor condition, with his injury requiring him to use a wheelchair and need a special machine to talk.
His mother, Jesse Sousa, designed a special green t-shirt (the color of traumatic brain injury awareness) to sell as a fundraiser for the medical devices he requires.
She had since raised more than $5,000 from selling these shirts. Earlier in the week, the people who purchased them revealed their support for her son by posting photos of themselves wearing these shirts on Facebook.
Nearly hundreds of people from across the county posted these photos, either of them wearing the green t-shirts or wearing matching green clothing, and shared them with Jesse on Facebook.
Many of these photographs were of individuals. Others were of families. And even more were of entire businesses such as Strickland's and the Haines City Fire Department, who all dressed in green.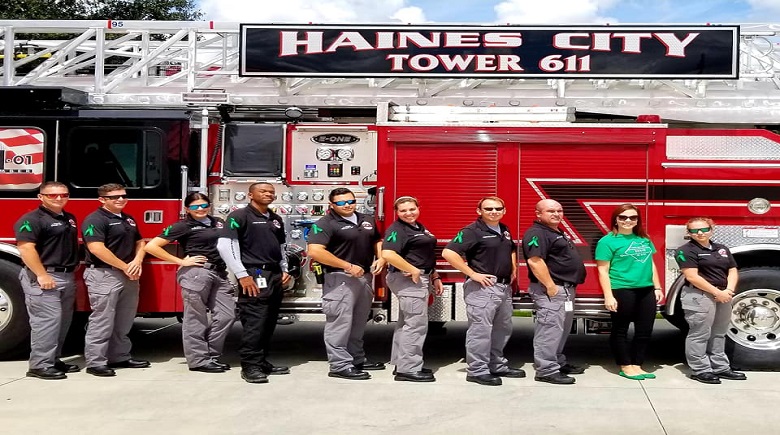 Jesse was more than impressed by the number of people who bought her shirts and shared their support for her son on social media. She has since compiled most of these photos in a special video posted on her Facebook page.
"They went above my expectations," she said. "I just figured that maybe about 20 people would buy his shirt….The community has been completely amazing."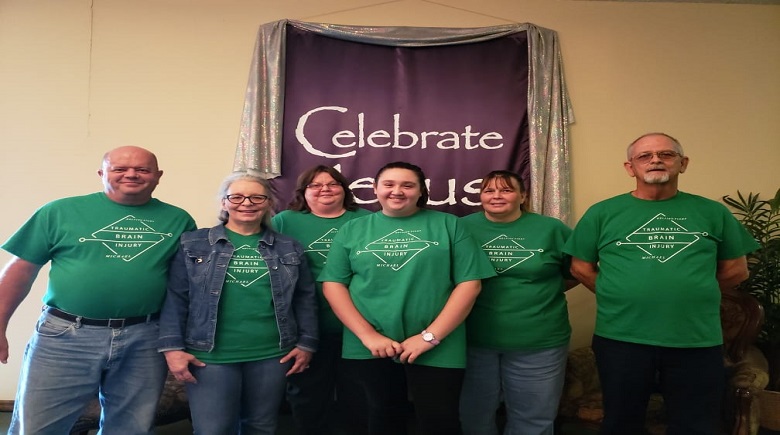 From people purchasing her shirts to donating money directly towards her family and even delivering them dinners, the support she has received from the local community has been more than outstanding for her.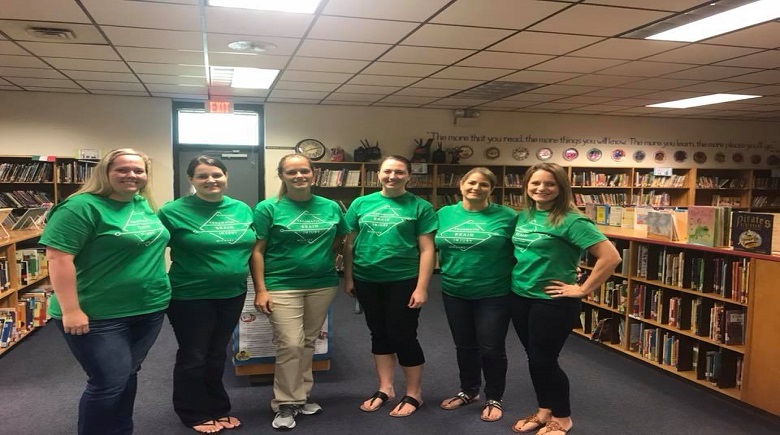 "It is not really that we are celebrating the day of his accident as much as we are celebrating how much he has [recovered] since the accident," she said. "We would not be able to do all of this without the encouragement of other people around us, because it has been them letting us know that they are here for us, even if I don't know them."
Michael was one of four boys being raised by their mother in Lake Wales. He was a gifted student within the National Honor Society at Janie Howard Wilson School. As an honor student in fifth grade, he had a bright future ahead of him.
That all changed one year ago when, walking to a friend's house, he was struck by a jeep. The injuries he received from his accident forced him to be airlifted to Arnold Palmer Children's Hospital in Orlando.
His accident left him with several broken bones, including a broken femur, pelvic, collar, and even skull. So severe were these injuries that he was forced to have his entire skull removed.
Ten weeks he remained in rehab at the hospital until he was permitted to return home. When his swelling subsided three months later, he was re-admitted to have his skull replaced.
One year has passed, and while he has experienced tremendous recovery, he's still not the same child that he once was.
Confined to a wheelchair, he has no head or trunk control. He cannot walk. He cannot talk. He cannot even eat, being forced to receive nourishment from a feeding tube in his stomach. Though he cannot speak, he recently has been able to smile.
"You can tell when you are talking to him that he is aware of what is going on and he can understand what you are saying," his mother, Jesse, said. "So when he smiles, it is always appropriate about things that he has always liked or things that he think are funny."
He now attends Victory Ridge Academy in Lake Wales, a charter school for children for special needs, where he attends the medically complex room.
As he cannot properly speak, his family is currently raising money to purchase an augmentative and alternative communication (AAC) device, which will allow him to communicate by looking at a computer screen.
For his mother, getting him in and out of his wheelchair to take him places, including his doctor's appointments and school, proves quite difficult, as lifting his 80-pound body proves strenuous on her own body.
Perhaps even more difficult is coming to terms with the realization that the child he once was no longer exists and will no longer be.
"For me, it is hard to even look at him because I want his old self back," she said. "So it's really hard for me just to get used to the fact that this is how he is going to be and he will never be his old self again."
Though this reality remains harsh on her, she knows that for her son, his condition is much harsher on him than it is on her.
"We know that he understands what is going on," she said. "I can only imagine how it feels on the inside. He obviously knows what happens and he knows that he's not himself and he can't do anything."
Fortunately, if the last week has proven anything, it's that she, her son, and their family are not alone. They have an entire community, both on-line and in real life, helping them through their struggle every step of the way.
"I love our community," she said. "I feel that everybody is here for us and here to support us no matter what happens."
To show your support for Michael and his family, to purchase a T-shirt, or learn more about their story, please visit their Facebook page at: https://www.facebook.com/Jesse143