Spurlow's Archery Pro Shop Opened With Ribbon Cutting In Bartow
by James Coulter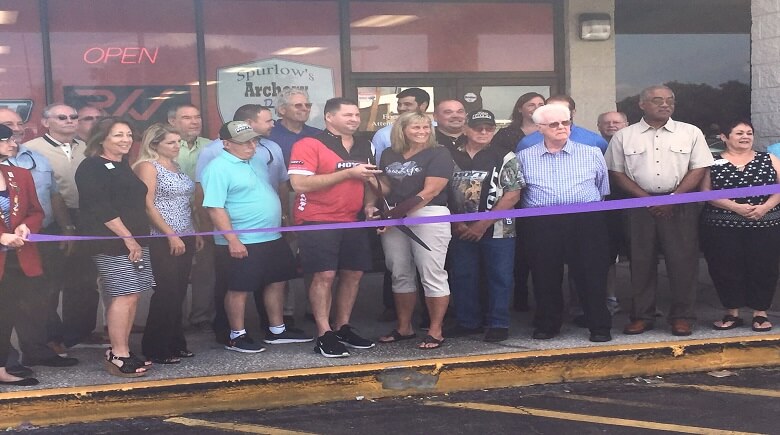 Spurlow's Archery Pro Shop may have recently opened in Bartow, but this small shop has a large customer base with a worldwide reach.
Since first opening in Frostproof, this small pro-shop has served customers from across the country and even from across the world.
Old and new customers have flown in from as far as Costa Rica, Ecuador, Ireland, and Germany to purchase bows, arrows, and other archery gear and equipment of only the highest quality.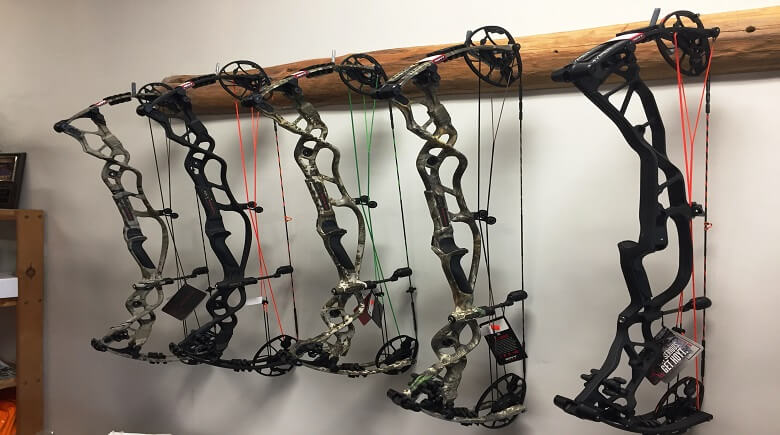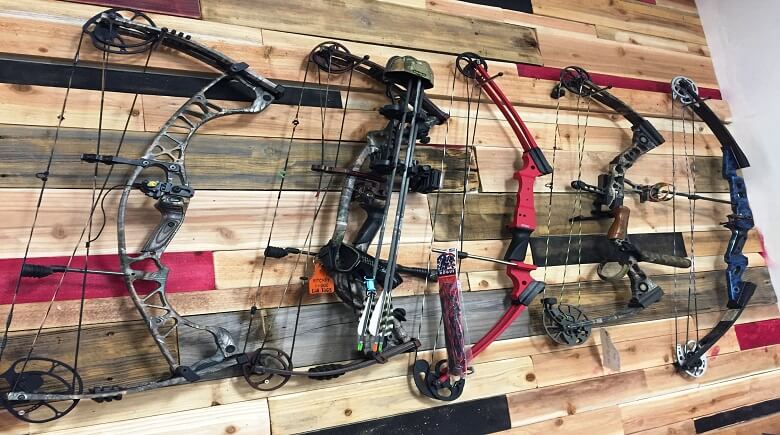 Through its dedication to both high-quality brands and service, the store has continued to remain successful since first opening 12 years ago in Frostproof, and it's only expected to continue experiencing such success at its new Bartow location.
"It isn't the brand as much as it is the quality of service that I provide," said owner David Brimlow. "The brand is a big staple point, but the service is what brings people here."
The store's new location celebrated its grand opening with a ribbon cutting ceremony last Wednesday, which had previously been re-scheduled earlier that month by the Bartow Chamber of Commerce.
Brimlow decided to make the move to Bartow to place him closer to other locations such as Lakeland, Orlando, and Tampa, thus better facilitating customers driving from those locations.
Prior to opening his shop, Brimlow had plenty of experience as a proffesional archer, competing and even winning many state and national championships.
His skills were harnessed by one of the best archery coaches, Frank Gandy, a Bartow local who had been inducted into the National Field Archery Association (NFAA) Hall of Fame.
As someone who has served within archery proffesional, Brimlow brings with him a proffesional level of expertise and attention to detail, ensuring that everything that he sells is at a proffesional standard.
"That is what I bring myself," he said. "Bringing the experience that I have as a proffesional shooter and hunter is different from any other shop. They may hunt a little bit, but my life revolves around it."
As such, he considers his store to be less of a "bow shop" and more of a "pro shop", with him being a proffesional archer providing proffesional service.
"I'm 100 percent pro-shop, not an archery shop," he said. "I don't just sling bows. I sell a service. Everything I do is about service."
By moving into Bartow, his store has helped contribute to the city's booming economic growth that has been growing over the past few years, explained Jeff Clark, Executive Director of the Bartow Chamber of Commerce.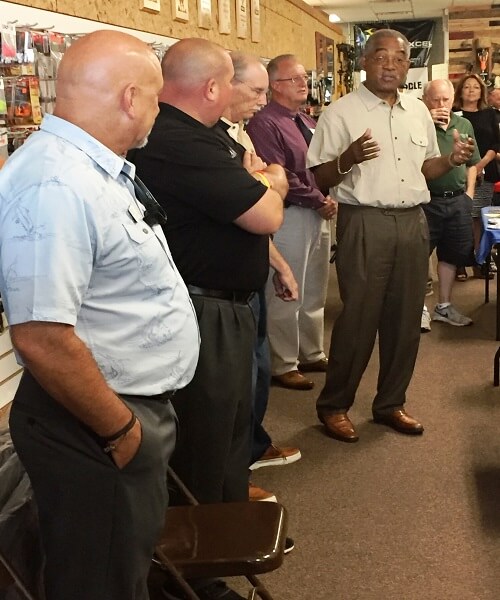 Recently, the city opened an Aspen Dental, and will soon be opening its own Starbucks Coffee. Even more projects are currently on the table, and the city is excited that Spurlow's has been one of their newest businesses, Clark said.
"We had a lot of activity going on, and we are so proud to have people move their business here," he said. "I think the fact that even though it is a small business, they have a big reach from all over the world to this little shop. It is just amazing."
As for Brimlow, he expects his business to continue to grow and do well, and hopefully his decades' long commitment towards proffesional service will allow him to attract customers from far and near.
"I expect from what I have seen so far to grow by the end of the year businesswise," he said. "Not sure where it will go from here, but I have a feeling that in the next three years I will outgrow this place and end up moving into a bigger store in Bartow."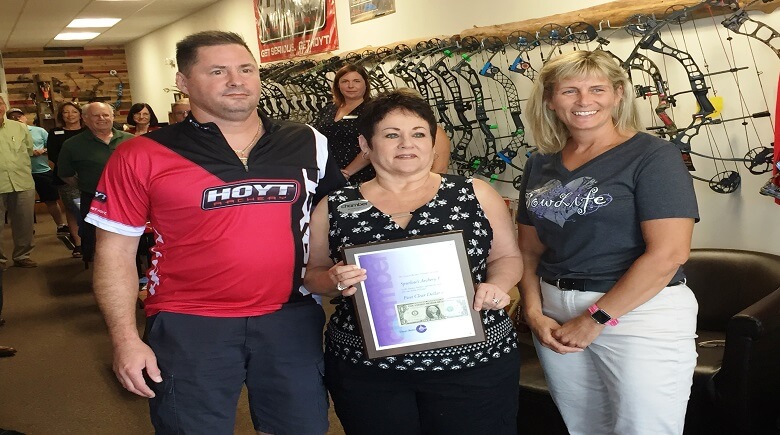 Spurlow's is located at 1264 N Broadway Avenue in Bartow, right next store to Badcock and More.
For more information, call 863-635-0240, or visit their website at http://www.spurlowsoutfitters.com/