Agape Mission Market Opens in Lake Wales
By Allison Williams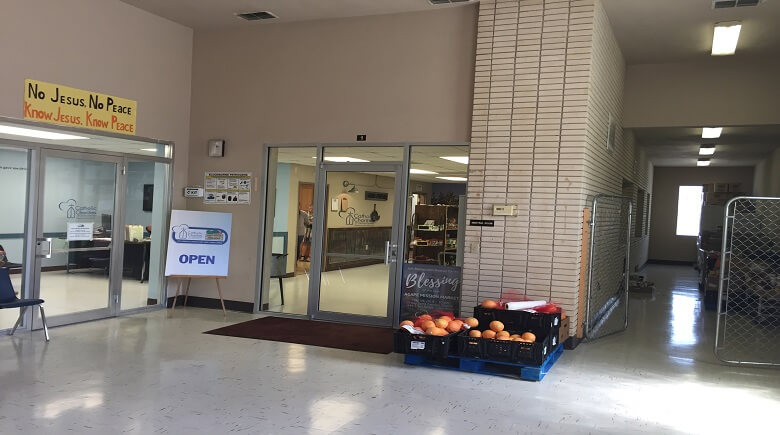 The new Agape Mission Market opened at Holy Spirit Catholic Church in Lake Wales in May. This is a farmer's market-style pantry, where local individuals and families are offered not only non-perishable goods, but also fresh fruits and vegetables and proteins.
Brooklynne Atwell is the Manager of Development, Community & Volunteer Relations for Polk County Ministries/Catholic Charities of Central Florida.
Originally there was a food bank. For a number of reasons, this shut down and this new concept was developed.
"We decided to open this new concept that we have in Orlando and it's been really successful," Atwell said. "Serving more food more efficiently, we are out here in the community now rather than at a warehouse."
The Agape Mission Market is much more than a standard food pantry. With the wide variety of fresh fruits, veggies and meats available on a regular basis, people who come in are also given the opportunity to shop for what they want and need.
Ken White, Director of Agape Mission Market transformed the space into the successful market that it is today.
"Since we opened, we have seen 220 families, which equates to about 615 individuals," White said. "We have given away right around 10,000 pounds of food in that first month."
White pointed out that Lake Wales is second in the ranking in the United States as far as food insecurity. He defined this as "someone who doesn't have the quantity and quality of nutritious food they need."
The uniqueness and freshness of the market makes it stand out. The market also allows the opportunity for those with dietary restrictions to shop and pick out what best suits them.
"We try to push a more nutritious lifestyle to the individuals we serve," White said.
Everything that comes into the Agape Mission Market is by donation.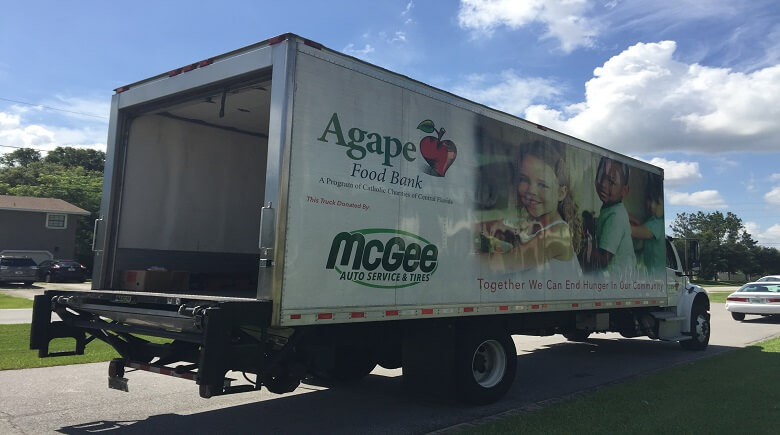 Food has come in from the Postal Food Drive, from the Publix program called Food for Sharing, from local farmers and even from local residents and those who have gardens. The frozen meat selection mostly comes from Feeding Tampa Bay.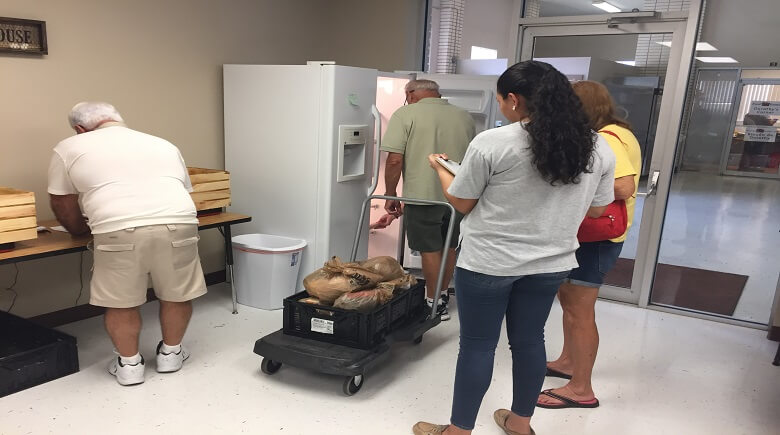 The market has seen the number of volunteers grow in the short time it has been open. There have been 123 volunteers come through to lend a helping hand since it started.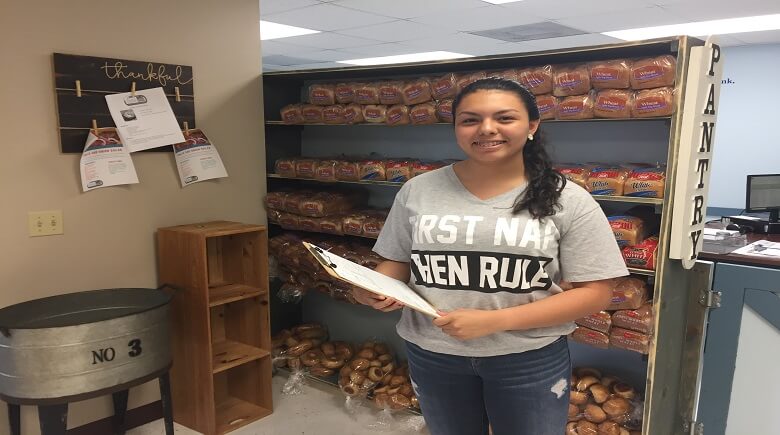 –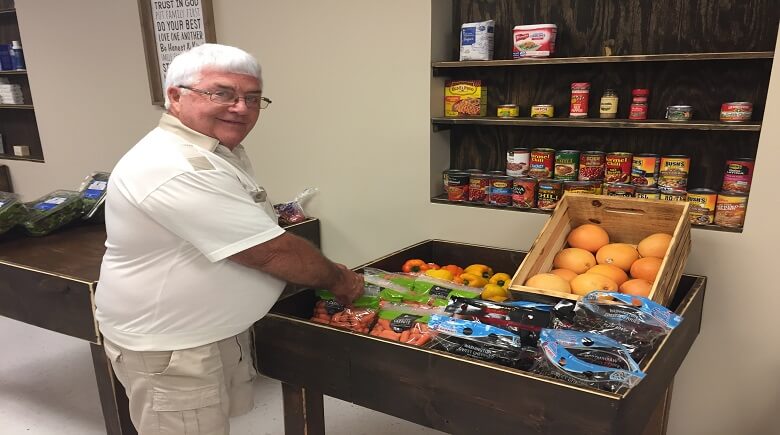 (John Paige,Food Stock Volunteer and his wife Peggy Paige, Food Shopping Volunteer are regular volunteers)
Mary Hellen Boodham is the front desk volunteer.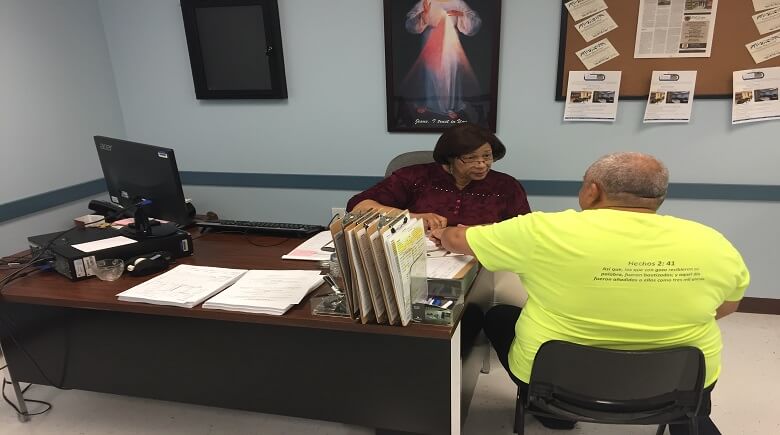 "We do great things here for those in need," Boodham said. "People come in and I greet them, I give them any updates that we have, then I give them a sign in sheet to fill out."

Boodham is the first face people see when they walk through the doors. She meets and greets families and keeps them occupied after sign-in until it is their turn to meet with Ramon Francisco, Family Stability Case Manager.
Francisco's duty is to sit down with people, get to know them and find out ways in which they need help. This goes beyond just providing food. He is there to guide them and help them, whether it is with paying rent or utility bills, with employment or with other services.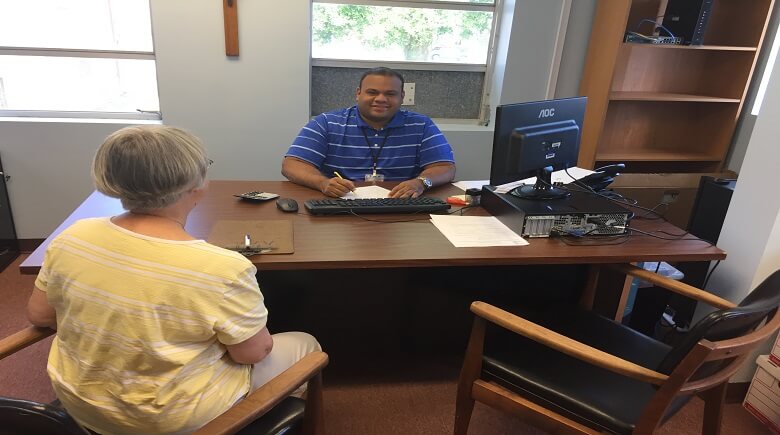 "If I'm not able to help them here with our services I will definitely find the information for them to go somewhere else and help them with that," Franciso said. "The purpose of the family stability program is to try to get the families to get out of the dependence of these kinds of services."
He helps people build stability and become more independent.
Bethany McBride, Agency Relations Coordinator helps White with the day-to-day functionality of the market. She is in direct contact with the volunteers who come through and also does data tracking.
The Agape Mission Market is growing so much in such a short period of time. Future plans are to implement a senior center later in the summer. The idea is to make the location a "one-stop location."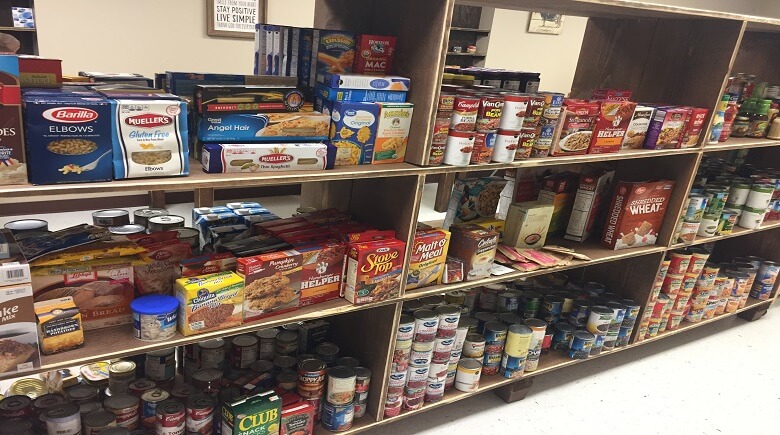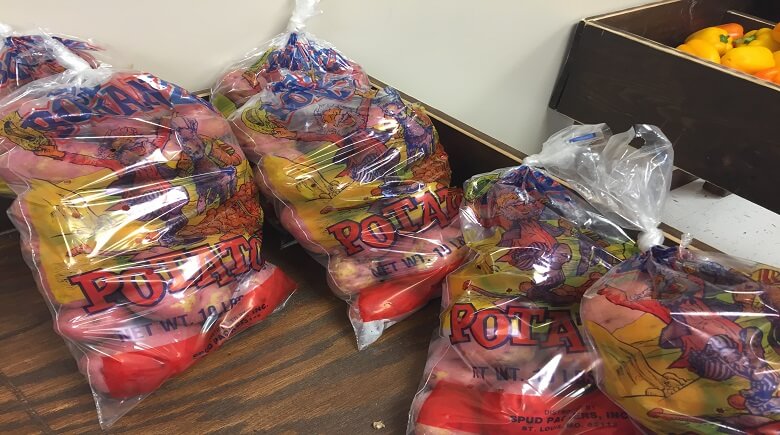 Agape Mission Market hours:
Tuesdays and Thursdays
9:00 a.m.–11:00 & 1:00 p.m.–3:00 p.m.
The market is also open the first and third Friday of every month from 5:00 p.m.-7:00 p.m.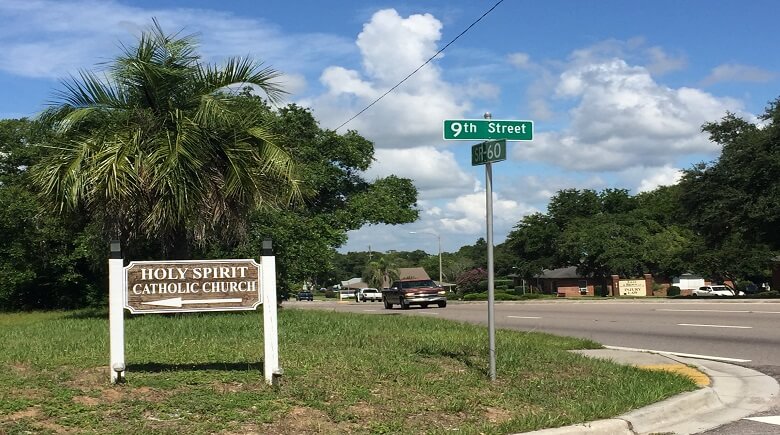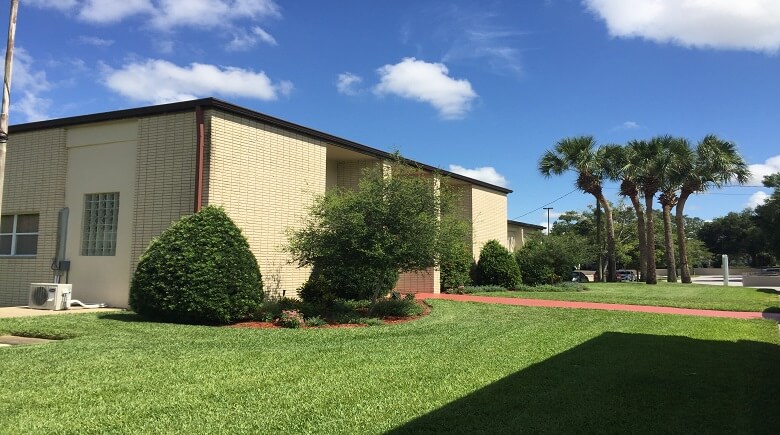 Market location:
644 S 9th Street
Lake Wales, Florida 33853
Website:
https://cflcc.org/polk-county/
Facebook:
https://www.facebook.com/CCPolkMin
Members of Catholic Charities encourage you to consider donating or becoming a part of this wonderful cause. Donations are always accepted and can be dropped off at the market location or coordinated with Atwell. To contact Atwell regarding donations, the market or volunteer opportunities, please call her at 407-284-7112 or email her: [email protected] or [email protected]