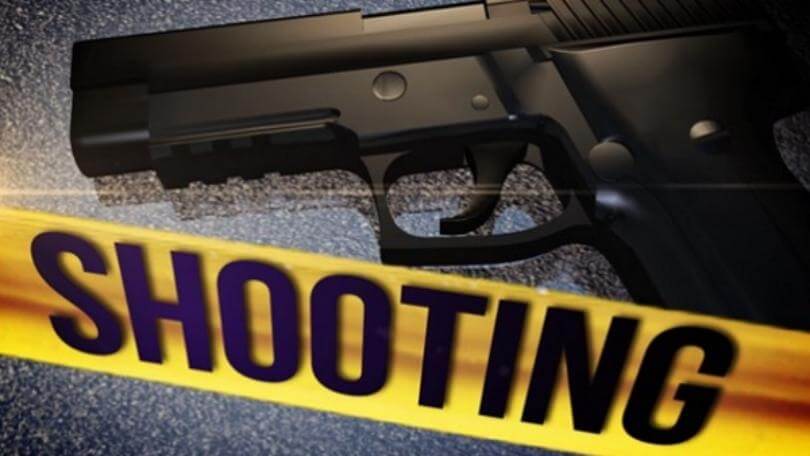 On Thursday, June 21, 2018, the Polk County Sheriff's Office released a 9-1-1 call made on June 18, 2018, from the Ft. Meade residence where three men were shot, one fatally.
The call was made as an argument began on the front porch of the home. 30-year-old Calvin Johnson can be heard accusing 48-year-old Charles Peddycoart and a woman of taking his $1,500 pit bull dog, named Princess. The call concludes with the sounds of the gunshots which killed 22-year-old Teconsa Tyre McDonald, and critically injured Johnson and 18-year-old Edward Burgess.
Several witnesses to the altercation provided statements to detectives which were consistent with Peddycoart's statements, and the 9-1-1 call. They described how the three men aggressively confronted Peddycoart and the woman, and that other people began coming onto the property.
Peddycoart claimed that he feared for the safety of himself and the woman, and he told the men to leave, and that he had a gun. He said that Johnson came toward him, and that is when he fired his gun at the men.
Part of this investigation included determining the whereabouts of the dog, which Peddycoart denied taking. A search of his home revealed nothing.
Peddycoart and the woman told detectives that the dog, which had no tags or collar, followed them to a store, despite them trying to shoo it away. Detectives learned that a 15-year-old boy found the dog outside of the store and took it to his house, thinking it was a stray. That child's mother eventually contacted the Sheriff's Office when she saw the news coverage, and the dog is currently being held by Animal Control, while Johnson is hospitalized.
Detectives showed photos of the dog to Johnson's family, and they positively identified the dog as Princess.
PCSO detectives and representatives from the State Attorney's Office are still investigating, but at this point in time, this appears to be a case of self defense.
***A copy of the 9-1-1 call can be obtained at this link: