Beth Ford: A Selective Retrospective
By James Coulter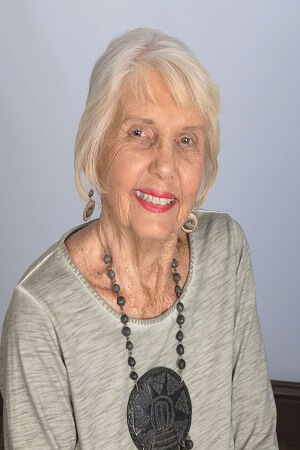 Most high school seniors don't know what they're going to do after graduation; but for Beth Ford, a local artist and art teacher, she always knew that art was her passion, and she has been following that passion for more than 50 years long after graduating high school.
"I was never in any doubt that this was my calling," she said. "I could draw at an early age, and that let me know that there is something to being an artist."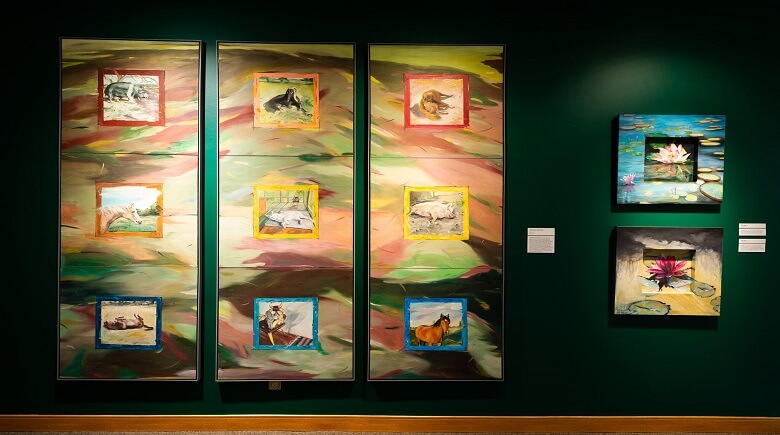 A sample of her award-winning artwork, spanning more than 50 years and various media, will be showcased in "Beth Ford: A Selective Retrospective", an art exhibition at Polk Museum of Art in Lakeland from now until September 23.
As she is a true "Jane-Of-All-Trades", her exhibit is a culmination of her mastery over different art media, ranging from drawings, paintings, and intaglio printmaking.
Ford describes her artwork as the juxtaposition between the real and imagined. Often she takes objects familiar and recognizable to her and other people and re-works them into more abstract figures, thus making the ordinary more extraordinary.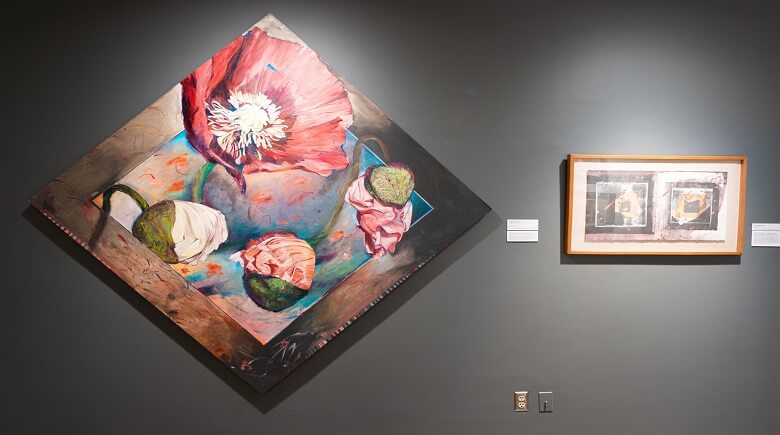 "I have worked with a familiar object or familiar theme or something I am really involved with," she said. "But sometimes, it is just fun to work with the media itself and make it an emotional thing and see what can come out with the color and the design and motion of the shape."
One such item is an award-winning art piece from Mayfaire in 1983, which is a drawing of hers wrapped in a package. This very important piece exemplifies a metaphor of her feelings back when she first created it, she said.
Another of her art pieces deals with the topic of censorship, showcasing several paintings of such famous artists as Picasso and Goya all wrapped up, representing how their art, which is now widely-lauded, were once shunned as "controversial", she explained.
Perhaps her favorite and most personal piece is a 9-foot-by-9-foot painting divided into three parts, with each of the smaller, individual panels showcasing one of her beloved pets.
"I am an animal lover," she said. "I consider that painting my scrapbook of memories, and I want to keep it for a long time."
At least 15 of her drawings are featured within her book, "Room 4", with more than 60 colored pencil drawings created to preserve her childhood memories.
"Everybody has a story," she said. "I really knew I wanted to preserve with my own illustrations my memory of being a child growing up in a Southern Mississippi hotel."
Ford was born in Mississippi and raised within the McColgan Hotel in McComb. Ever since she was a little girl, she has been an artist all her life.
She attended the Ringling School of Art and Design in Sarasota, Florida at age 16. Following her high school graduation in 1948, she went on to attend the University of Mississippi.
There she met her husband of 65 years, whom she married, left school after one year, and went on to have three children.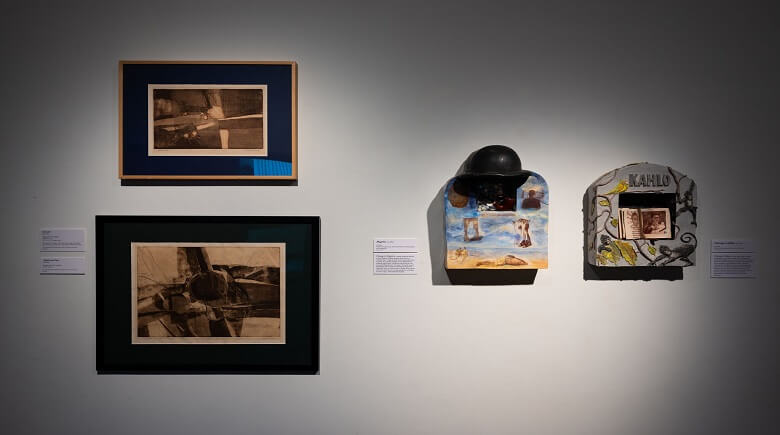 She would later resume her college education at the University of South Florida, where she received both her degrees in fine arts and art education.
Her first job was teaching at Polk State College (then Polk Community College) from 1966 to 1968. She later served as proffesor emeritus at Florida Southern College for over 40 years, where she still teaches a course in print making.
Her own art was influenced by Marie Hall, a Mississippi artist whose art she became familiar with and inspired by during her early college years married to her husband.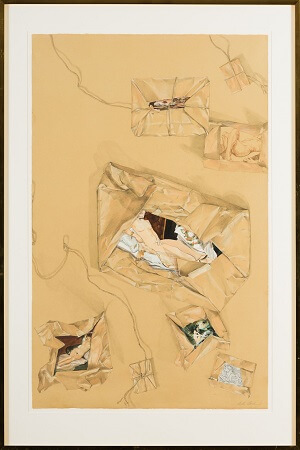 During her time at USF, print making began as a trend. She decided to follow that trend and learn more about the art form, including monotype, etching, relief printing, silk screening, serigraphy, and intaglio printmaking, which she considers her forte. She had since taught the art for more than 40 years.
A true Renaissance woman, Ford has practiced and studied various art forms from drawings and paintings to print making and ceramics.
Whatever art form she delves into, she puts more than 100 percent into, and she often finds herself hopping from one art form to the other, going wherever her creativity takes her.
"I have been sort of a media hound because I love to explore and discover different techniques," she said. "So I don't feel guilty making other media. I milk it until I get as much out of it at the moment. Sometimes, the ideas surface again, and I go and work on it some more."
"Beth Ford: A Selective Retrospective" will be hosted until September 23 at the Polk Museum of Art, located at 800 E. Palmetto Street in Lakeland.
Ford will be present at the museum for two upcoming event: Point of View Gallery Talk on Friday, June 8 at noon, and Coffee With The Artist on Saturday, June 9, at 10:30am.
She will later host a public lecture and book signing of her book, which is available within the museum's gift shop, on Saturday, September 8, at 2pm.
For more information, visit the museum's website at: https://polkmuseumofart.org/